Compare Etobicoke's Cheapest Auto Insurance Rates And Coverage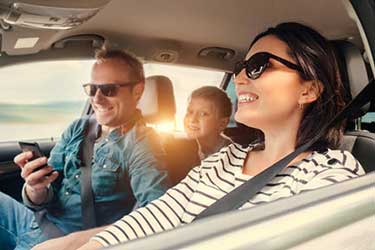 Etobicoke drivers want cheap car insurance. With insurance rates at an all-time high, saving on car insurance coverage has never been more important.
At ThinkInsure, our insurance experts are dedicated to helping you lower your auto insurance rates and save. We can help you save up to $500 or more. Allow us to compare Etobicoke car insurance quotes to find you cost savings. Ready to save?
Get A Cheap Etobicoke Car Insurance Quote And So Much More
For over 40 years, ThinkInsure has been a leading insurance provider in Etobicoke and across the Greater Toronto Area. Getting car insurance quotes with us has its advantages :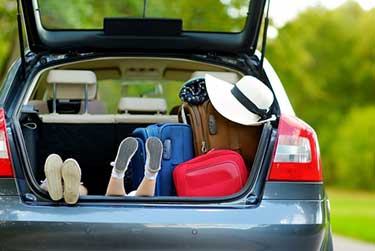 Save Money : The goal of comparing car insurance quotes is to save money. We've partnered with over 40 top insurance companies so you can get the cheapest car insurance quotes.
You Have Choice : We work with some of the best insurance providers in Ontario. You have options, regardless of our car insurance needs. Whether you are a new driver, over 50 driver, high risk driver, need motorcycle insurance, our insurance experts can help you find the coverage you need.
Expert Advice From Insurance Professionals : We are your trusted insurance advisors. We're fully licensed and we work for you! Our job is to help you get cheap car insurance quotes, answer questions, and assist with all your insurance needs.
About Driving, Living And Auto Insurance In Etobicoke
Etobicoke is one of the largest regions within the Greater Toronto Area. It has more than 365,000 residents spread across many neighborhoods such as Centennial Park, The Kingsway, Mimico, Rexdale, Islington City Centre West, and The Lakeshore.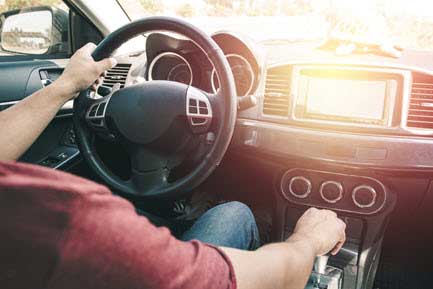 It's an attractive area to live because of the character of the neighbourhoods, it's an ideal location for commuters, and has a lower population density compared to other areas in the GTA.
Located in the west end of Toronto, Etobicoke has roots dating back to the 1790s. The city is bordered by Mississauga and Pearson airport to the west, Steeles Avenue West to the north, the Humber River to the east, and south by Lake Ontario.
All major highways run through the city, providing commuters and residents with ample driving options. Access to Highway 401, Highway 403, Highway 409, Highway 427, and the QEW are all minutes away.
Like many others areas in the GTA, high car insurance rates is a concern for Etobicoke drivers. Most have auto insurance rates higher than the average rates in Ontario. This making shopping for car insurance quotes important.
How Can I Get Cheap Etobicoke Car Insurance Rates?
There are multiple ways you can get cheap car insurance rates in Etobicoke.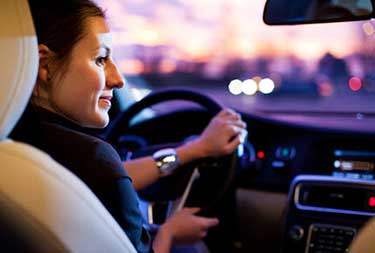 Combine coverage : Bundle your home and auto insurance into the same policy to save.
Adjust coverage amounts : Find the amount of coverage that makes the most sense for your vehicle and driving needs.
Increase deductible: Increase your deductible to see how much it can lower your insurance rates.
Use winter tires : Take advantage of the winter tire discount.
Ask about applicable discounts : Insurance discounts are available. Speak with us about new discounts and potential cost savings.
Keep a good driving record : Staying accident and claims free is the best way to keep car insurance rates down.
Compare quotes : Getting insurance quotes allow you to compare rates and find the cheapest rates.
These are only a few of the ways you can get cheap car insurance rates. Saving money starts with talking with a ThinkInsure expert and comparing auto insurance quotes in Etobicoke. What are you waiting for? Call us to start saving today!
Is Car Insurance Cheaper in Etobicoke Than Toronto?
Etobicoke is far from having the cheapest car insurance in Ontario. If you look at car insurance rates by postal code in Toronto, you will find that Etobicoke insurance rates vary by neighborhood.
Some areas of Etobicoke have insurance rates that are considered to be average compared to other areas of Toronto. However, North Etobicoke, especially Rexdale, Highfield, and Albion Road area have higher than average rates, in some cases more than $2000 for an annual policy.
Overall, car insurance rates in Etobicoke can be cheaper, on par, or higher than Toronto. It depends on your location and many other factors. Getting a quote is the best way to find out your car insurance rates.
What Factors Impact Etobicoke Car Insurance Quotes?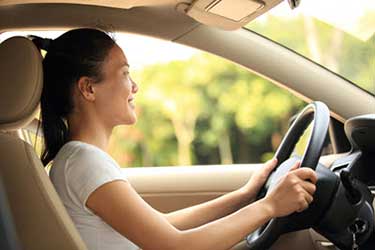 Some factors you can control. Others you cannot. Here are the key factors impacting Etobicoke auto insurance quotes:
Your driving history : A history of accidents and claims will increase your rates.
The car you drive : Choose a vehicle that is insurance friendly.
Where you live : A high rate of car theft and accidents in your area will increase quoted rates.
Your age : The younger you are, the higher your insurance rates.
Number of years as an insured driver : The number of years you have been driving and insured are considered by insurers.
Driving frequency : How often you drive, your commute, and time spent driving impact rates.
Vehicle use : Driving for work or business impacts car insurance cost.
We Make It Easy To Compare Car Insurance Quotes In Etobicoke
Saving money on car insurance in Etobicoke and getting the best insurance quotes doesn't have to be difficult. We make it easy to compare auto insurance quotes online :
Step 1 - Click To Start : Click to start your online auto insurance quote in Etobicoke.
Step 2 - Enter Your Information : Enter basic driver and car information in our online insurance quote tool.
Step 3 - Choose The Cheapest Quote : Select the best coverage and cheapest rates.
OR
Call : Give us a call at call toll-free 1-855-550-5515 and speak directly with a savings expert.
Etobicoke Car Insurance and Driving Tips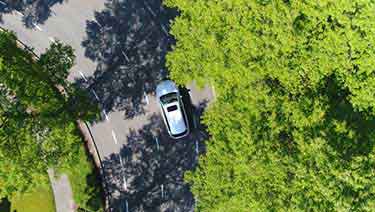 Where you live impacts your insurance rates : North Etobicoke tends to have higher car insurance rates than The Lakeshore and Central Etobicoke.
Rexdale is the most expensive neighborhood for car insurance: Rexdale is known for having some of the highest car insurance rates in Etobicoke and across Ontario. Often drivers pay more than $2000 annually for car insurance coverage.
Plan for traffic delays : Etobicoke experiences its fair share of traffic delays due to accidents, construction, and poor weather. Give yourself extra time during your commute.
Etobicoke collision rates increasing : Collisions and claims frequencies are on the rise in Etobicoke. The city saw a 12% increase in claims frequency from 2015 to 2017. Drive safe!
Drive carefully near Islington Ave. at Albion Rd : This intersection is regarded as one of the most dangerous in the GTA. Drivers, cyclists, and pedestrians need to be alert at all times.
Get Quotes From The Top Insurance Companies in Etobicoke
We can get you the cheapest car insurance quotes because we work with the top insurance companies in Etobicoke. We've partnered with more than 40 of the leading insurers. This provides you with insurance options, access to the best coverage and the lowest rates.
Some of the insurance companies you get quotes from include Aviva, Travelers, Intact, Economical, and Wawanesa. We can even get you quotes for high risk auto insurance and all your insurance needs.