Find The Best Hamilton Business Liability Insurance
Business liability insurance protects your Hamilton business against a host of potential threats. Are you covered? Explore your options by getting a commercial insurance quote.
If you own a business, you need to protect your company with liability insurance. Having the right plan in place is crucial to protecting yourself against perils, liability claims, and property damage. All it takes is one accident, mistake, or unforeseen circumstance to put your operation in jeopardy.
Hamilton is the third largest city in Ontario. Located in the Golden Horseshoe its an ideal location for businesses. You can quickly serve local patrons as well as the GTA, other parts of the province and Buffalo. So, it is no surprise it is home to more than 15,000 businesses and counting. The city is mainly known for manufacturing, a reason why it's known as "The Steel City". But it has become home to a diverse collection of small business across many industries.
At ThinkInsure, we're focused on helping you find the best coverage for your business at the lowest rate. We'll compare business insurance quotes from the leading insurers in Canada to make sure you are insured properly and help you save.
Types Of Business Insurance For Hamilton Businesses
Hamilton has a high concentration of manufacturing, financial services and healthcare organizations. As a result, business liability insurance is common for these organizations. Here are some of the most common types of protection :
Businesses in the city also add many other types of insurance to their plan. Speak with our business insurance advisors to learn more about your needs.
How Much Does Hamilton Business Insurance Cost?
Insurance costs are unique to each business. There are many factors that can impact how much you pay for insurance. Your business type and size, industry, revenue, and coverage selection matter. Your threat exposure and risk mitigation protocols also affect costs.
Basic business insurance plans can start as low as $25 per month, but many pay in the $100 per month range (approximately $1200 annually). Premiums could be higher or lower depending on your specific situation. Speak with our experts to get a price estimate.
Ways To Get Cheaper Hamilton Business Insurance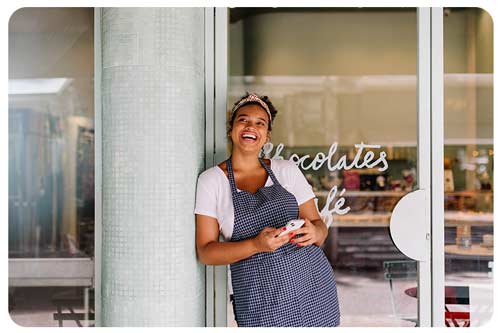 Affordability is an important consideration for owners. We get that. You have a tight budget and you want to save money on all expenses, including insurance. Here are some ways to ensure you are getting the best rates :
Get a threat assessment from an insurance expert
Understand your liabilities and level of exposure
Ensure you have the right type and amount of coverage
Take steps to minimize threats and liabilities
Review your options each year
Work with a trusted provider to shop for quotes and plans