Want Cheap Alberta Car Insurance Quotes And Coverage?
Get A Quote And You Could Save $500 On Your Auto Insurance!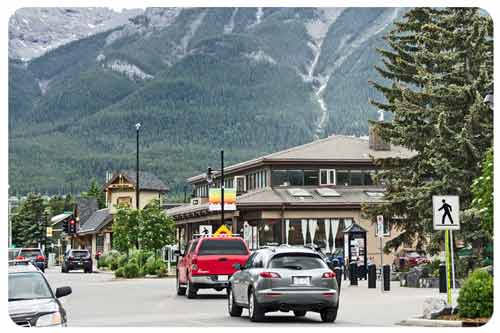 Shopping for cheap car insurance in Alberta? ThinkInsure can help you compare auto insurance quotes from the top Alberta insurers.
Large cities, mountain drives, and scenic views don't even begin to describe the diverse driving conditions in Alberta. With more than 4 million residents, and with the country's fastest growing city - Calgary, and unpredictable winter weather, it's imperative for drivers to have a strong car insurance policy.
With some of the highest insurance rates in Canada, and with rates on the rise, it's important for drivers to get an insurance quote annually to find the cheapest rates. You could save up to $500 or more.
Our Alberta car insurance experts provide unbiased advice and will get you personalized coverage for your needs. So you'll get the best Alberta car insurance rates for your insurance needs.
How To Get An Alberta Car Insurance Quote
It's quick and easy to compare Alberta car insurance quote and coverage options. Whether you want to get a quote for your car, truck, or any make or model, its only takes a couple minutes of your time. And, its free!
Step 1
Start Your Quote
---
Enter your postal code and some basic information.
Start
Step 2
Enter Your Driving Information
---
Enter details about your driving and vehicle information.
Step 3
Choose the cheapest quote
---
Compare the lowest quotes.
Step 4
Get The Best Price
---
Select the lowest rate and policy.
Why Get Alberta Auto Insurance Coverage With ThinkInsure?
Auto insurance in Alberta doesn't have to be complicated or expensive. Our experts simplify the auto insurance quote process for you. Provide us with your information. We'll quickly handle the rest. The result is cheap insurance rates and savings .
Reasons to compare car insurance quotes with a ThinkInsure Alberta licensed insurance expert :
We can help you save money : Our goal is to help you save money on car insurance coverage. Who doesn't love cheap car insurance, right?
Quickly compare insurance quotes : We know your time is important. It only takes a few minutes to do a quote. We'll compare insurance quotes for you to get you the best price.
Get the cheapest car insurance rates : Get access to the cheapest car insurance rates for Alberta drivers.
Expert auto insurance saving and coverage advice : Our Alberta insurance experts are licensed and trained. We provide you with recommendations for insurance products that match your personal needs.
Experience the ThinkInsure advantage : We work for you, not the insurers. Our Alberta car insurance experts will help you get the best rates and coverage.
How Can I Get Cheap Auto Insurance In Alberta?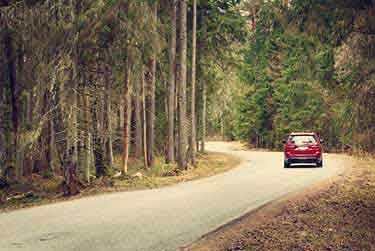 There are a number of ways you can get cheap car insurance in Alberta. They include :
Use a car insurance expert
Compare auto insurance quotes
Maintain a clean driving record
Have the right amount of insurance coverage
Pay your auto insurance premiums in full
Bundle home and auto insurance with the same insurance company
Speak with your insurance company about car insurance discounts
Get a quote each time your policy is available for renewal
How Are Auto Insurance Rates In Alberta Determined?
Here are common factors used by to determine rates :
Driving experience : In general, the longer you've had your driver's license, the lower your insurance rates.
Type of vehicle you drive : Some vehicles are more expensive to insure than others.
Number of drivers on your insurance policy : Adding a secondary driver or occasional driver will increase your auto insurance rates.
Age and gender : These are both used by insurance providers when determining insurance costs.
Your location : Whether you live in Calgary, Edmonton, Red Deer, Lethbridge or other Alberta cities will impact your rates.
Coverage limits : Additional insurance coverage will increase your insurance premium.
Vehicle use : What your vehicle is used for and how often you drive will impact the cost to insure a car in Alberta.
Is Car Insurance Required in Alberta?
Yes. All drivers are required to carry a minimum amount of car insurance coverage to lease, finance, or own a vehicle in Alberta.
What If I Am Caught Driving Without Insurance In Alberta?
Drivers convicted of driving without insurance face steep fines :
First offense : $2,500 - $10,000 fine, plus 15% surcharge.
Second offense : $5,000 - $20,000 fine, plus a 15% surcharge.
Other penalties : License suspension and 60 days in jail possible for repeat offenders.
How Does Car Insurance Work In Alberta?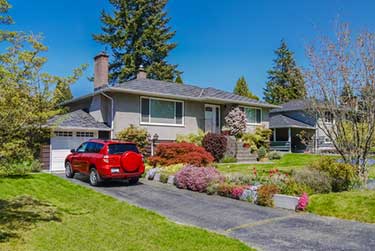 Insuring a car in Alberta is different than in other provinces in Canada. Under the Alberta Insurance Act, Alberta car insurance laws require you to purchase a mandatory amount of coverage. Additional insurance coverage can be purchased from a licensed insurance provider.
Mandatory Auto Insurance Coverage In Alberta
In Alberta, you must meet the minimum requirement for auto insurance :
200,000 in third-party liability insurance
Any coverage above and beyond this is considered optional
The majority (98%) of Alberta drivers are insured for at least $1,000,000
You will not be able to register your vehicle or drive without this coverage. Your insurance rates for the minimum coverage are determined using the grid rating program.
Additional Minimum Coverage Included In Your Policy
Medical payments : up to $50,000 per person.
Funeral expenses : $5,000
Disability income benefits : 80% of gross weekly wages to up maximum of $400/week for up to 104 weeks.
Optional Car Insurance Coverage in Alberta
Alberta drivers can add additional coverage to their policy. Options include :
Comprehensive coverage : Protection against all insured damage caused to your vehicle.
Collision or Upset : Protection from damage caused by a collision by another car or object.
Specified perils : Protect your vehicle from specific risks such as flood, fire, hail, or theft.
All perils : Combines comprehensive and collision and increased theft protection.
Additional liability and accident benefits : You can increase your policy limits above the minimum level of coverage.
How Much Are Car Insurance Deductibles in Alberta?
All Alberta auto insurance policies have deductibles for comprehensive and collision coverage. You deductible amount will vary based on a number of factors – risks, insurer, your preferences. Most car insurance deductibles in Alberta range from $250 - $1000 or higher.
The higher you set your deductible amount, the more you can reduce your insurance premium. Choose an amount you are comfortable paying if you were to have to file a claim.
Who Can Drive My Car Under My Insurance In Alberta?
As long as you grant permission, any licensed driver can operate your vehicle. They will be covered under your policy. Your insurance policy is attached to your vehicle.
What Is The Grid Rating Program For Auto Insurance In Alberta?
The grid rating system was introduced by the Government of Alberta in 2004. It was created to regulate car insurance rates in the province. The system sets a maximum rate that is charged for basic coverage - mandatory third party liability and accident benefits coverage.
How Does The Grid Rating System Work?
Alberta insurance providers are required to compare a driver's car insurance premium (as determined by their fee system) to the driver's premium as calculated by the grid rating system. Insurers must charge the lesser premium of the two calculations.
Where a driver lands on the grid depends on many common factors – experience, driving record, driving school certification, age. As your driving record improves, your insurance rates will go down (you will move down the grid).
The grid applies only to basic car insurance coverage premiums
The vast majority of drivers (94%) do not pay grid premiums
Drivers with little or no experience are often capped by the grid rate system
Learn more about the grid rate system on the Automobile Insurance Rate Board (AIRB) website.
Even with the premium grid, you should still get insurance quotes in Alberta to get the best car insurance rates for additional coverage.
Alberta Auto Insurance Information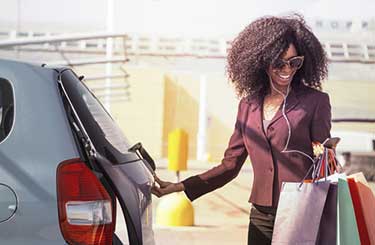 In the quest to get the cheapest car insurance premiums in Alberta, our customers ask a lot of questions! Here are the top Alberta car insurance questions we get asked on a regular basis :
Who Regulates Auto Insurance Rates In Alberta?
Car insurance rates in Alberta are regulated by the provincial government. However, rates are overseen by the Automobile Insurance Rate Board and the Office of the Superintendent of Insurance.
What Factors Determine Auto Insurance Premiums In Alberta?
Alberta insurance providers use a variety of factors to set car insurance premiums for optional coverage. Insurance costs vary from one driver to another based on :
Age, gender, marital status
Location
Experience and years as a licensed driver
Type of insurance coverage
Number of drivers on the insurance policy
Type of vehicle, vehicle use, distance driven
Driving record, at-fault accidents
Driver training
Insurance coverage gaps, lapse in insurance coverage
Car insurance discounts
How Do Alberta Auto Insurance Rates Compare To Other Provinces?
Is Car Insurance Cheaper In Alberta Than Ontario?
Yes. The average cost of car insurance is cheaper in Alberta than Ontario. However, insurance rates are determined on a case by case basis. A driver in Alberta could have higher rates than an Ontario driver.
How Much Does It Cost To Insure A Car In Alberta?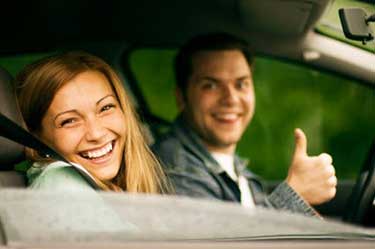 The cost to insure a car in Alberta varies based on many factors. It depends on your grid level, whether you get additional insurance, and how much extra coverage you add to your insurance policy.
What Is The Average Cost Of Car Insurance In Alberta?
The average cost of auto insurance in Alberta is approximately $1251 per year. However, rates in the province for mandatory insurance coverage are on the rise.
How Much Is Car Insurance In Alberta Per Month?
Based on the annual cost of car insurance in Alberta, the cost for car insurance is about $98 per month.
Alberta Auto Insurance Rate Changes - Are Rates On The Rise?
Auto insurance rates in Alberta are on the rise. According to AIRB, rates have increase each year since 2012 and have only decreased twice in the last decade.
| Year | Overall Rate Change |
| --- | --- |
| 2018 | +6.9% |
| 2017 | +3.5% |
| 2016 | +2.5% |
| 2015 | +2.3% |
| 2014 | +3.6% |
| 2013 | +2.4% |
| 2012 | +1.6% |
| 2011 | -1.0% |
| 2010 | -1.3% |
| 2009 | +3.6% |
| 2008 | +2.5% |
| 2007 | +0.8% |
How Much Is Car Insurance In Alberta For New Drivers?
Insurance for new drivers in Alberta is more expensive than the average car insurance rates. Less experienced drivers are often capped by the grid rate calculator. As new drivers gain experience and maintain a clean driving record, their premiums will decrease over time.
What's The Minimum Requirement For Auto Insurance In Alberta?
By law, you are required to have a minimum of $200,000 in third party liability coverage for your vehicle.
What Does PLPD Cover In Alberta?
PLPD, Public Liability and Property Damage, provides coverage for injuries and damage to another person or their property. Drivers in Alberta often purchase additional PLPD coverage that is above and beyond the mandatory minimum requirement.
Does Alberta Have No-Fault Insurance?
Yes. The province of Alberta uses a no-fault auto insurance system. No-fault insurance does not mean no one is at fault for an accident. It means your insurance company will cover the cost of your damage no matter who is found to be at fault for the accident.
I Am Switching Auto Insurance From Ontario To Alberta. What Do I Need To Know?
If you are moving from Ontario to Alberta, you are required to switch to an Alberta insurance provider. To do this, you will need to obtain an Alberta driver's license and registration within 90 days of moving to the province. Bring a copy of your driving record from the Ontario Ministry of Transportation to help lower your insurance rates.
What Is The All Comers Rule?
The all comers rule ensures all drivers in Alberta qualify for mandatory automobile insurance coverage. Under the Alberta insurance laws, insurers cannot refuse third party liability and accident benefits coverage to new drivers or current policyholders. However, there are some exceptions to the rule where coverage can be denied.
What Documentation Do You Need To Purchase Auto Insurance In Alberta?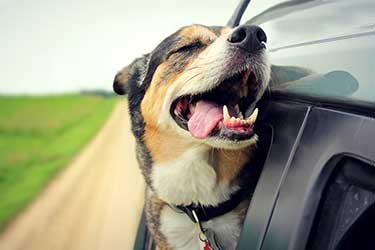 To purchase car insurance in Alberta, you will need to provide your insurer with the bill of sale or lease agreement for the vehicle, the driver's license and date of birth of all drivers you want to include on the policy and a driver training certificate for new drivers. Additional information may be required.
Save By Using An Alberta Car Insurance Calculator
The grid rating system is not the only car insurance calculator Alberta drivers can use to compare rates. An Alberta car insurance calculator can help you compare optional insurance coverage options, get a better understanding of insurance costs, and see what the market has to offer.
Our experts can help you calculate rates and compare your insurance options.
Tips To Save On Alberta Insurance And Get The Cheapest Rates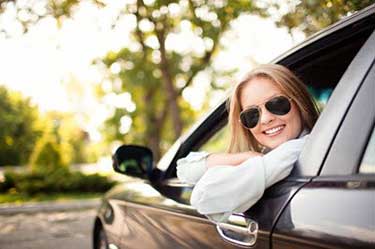 One thing all Alberta drivers have in common is the desire to get the cheapest car insurance rates. Here are some great tips to help you save :
Use a ThinkInsure expert to compare options : We can help you compare rates from multiple insurers.
Bundle coverage : Bundle all vehicles and home insurance coverage with one insurer.
Take advantage of insurance discounts : Speak with your insurer about discounts to lower your insurance premium.
Increase your deductible : Increasing your deductible will lower your insurance premiums.
Get an annual quote : The AIRB approves insurance rate changes frequently. Compare quotes each time your policy is up for renewal.
Why ThinkInsure Is A Top Alberta Insurance Provider
Our Alberta insurance experts are dedicated to helping drivers save money on optional car insurance coverage. We proudly serve all of Alberta and offer a full selection of additional home and business insurance products to complement our auto insurance products.
ThinkInsure customers get :
Cheap rates : We'll help you get the cheapest insurance in Alberta.
One stop shopping : We are your one stop shop for all your insurance needs.
Selection : We offer vehicle insurance for all types of cars and trucks.
Expert advice : We provide unbiased advice that will help you save money.
Personal service : We provide the personalized customer service you expect and deserve as a valued customer!
Alberta Driver's License Requirements
Alberta uses a graduated licensing system. You must successfully complete all stages to become a fully licensed driver. In total, there are 7 difference drivers' license classes drivers can obtain. Class 7 learned and class 5 standard driver's license at the most common.
What Is The Legal Driving Age In Alberta?
You can start the drivers licensing process at the age of 14 in Alberta. At this point you can get a stage one learners license.
Stage One Learner
You must be at least 14 years of age and pass a vision and knowledge test. You must be accompanied by a fully licensed driver at all times.
Stage Two Probationary License
You must be at least 16 and have your stage one learner's license for a minimum of one year. You must pass the basic Alberta class 5 road test.
Full Driver's License
You must have a probationary license for two years and pass an advanced road test.
How Can New Drivers Save Money On Insurance In Alberta?
Get added as a secondary driver on an existing car insurance policy. Take drivers education to qualify for a discount for new drivers.
Alberta Car Insurance FAQs
Still have questions about auto insurance in Alberta? Check out these additional commonly asked questions about Alberta car insurance:
Yes. It is possible to insure a vehicle without a full driver's license in Alberta. Your ability to do so will vary from insurer to insurer and your specific driving situation. Speak with our insurance experts about your options.
Alberta auto insurance costs vary from driver to driver. While the average rate is about $1250 annually, many drivers pay more, and some pay less. Comparing car insurance quotes is the most effective ways to determine your car insurance costs in Alberta.
Insurance rates are on the rise in Alberta. Car insurance is expensive for a number of reasons such as the cost of insurance claims, the increase in weather related claims, auto theft, and insurance fraud. Each of these factors have a negative impact on Alberta insurance rates.
Comparison shopping is the most effective way to find the best car insurance in Alberta for your specific situation. Comparing quotes allows you to see what multiple insurers can offer in terms of price, coverage, and overall value for your policy.
Insuring a vehicle in Alberta requires you to provide certain information. You will need a bill of sale or lease agreement for your vehicle, your driver's license (and the license of all drivers listed on your policy) and your payment information. Work with your provider to compare quotes and find a policy that meets your needs.
We all want lower car insurance rates. You can get lower rates by being proactive. Compare quotes annually, ask about discounts, and choose your coverage wisely. Staying ticket, accident, and claims free is also very important to keep lower rates.
To get car insurance in Alberta you will need to provide your personal information, vehicle information, driver's license, driving history, and coverage needs. This information will be used to compare quotes from insurers and find you coverage.
A grid level, or grid step, is a measuring point for insurers to use when comparing a drivers premium to the maximum rates. Drivers move up or down grid levels based on their experience, driving record and other factors.
Yes. It may be possible to get auto insurance on the same day for some circumstances.
There isn't one car insurance company in Alberta that has the cheapest rates. It depends on your coverage needs, driving history and many other factors. Each insurer has a specific method for calculating rates. Comparing quotes is the only way to determine which company can offer you the best rates.
No. Insurance providers in Alberta do not offer temporary car insurance coverage. If you need insurance, you will need to get a 6 month or 1 year policy.
The process of getting an auto insurance policy is fairly quick. It only takes a few minutes to get an online quote. Once you compare you policy options, you simply have to agree to a policy and sign the required paperwork. It usually takes a couple days to complete the entire process.
Yes. Some insurers offer car insurance policies for 6 month terms. However, the vast majority of policies issued are for one year. Shop around to find insurers who offer 6 month car insurance coverage.