Apr 7, 2020
How Does Collision Insurance Work?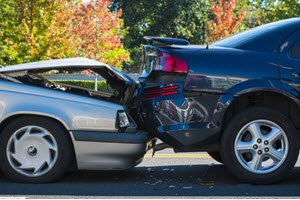 Collision insurance is one of the many optional types of coverage you can add to your Ontario auto insurance policy. Not sure if you have it? Not sure if you need it? Many drivers have confusion about this type of coverage.
In this blog, we will explain collision car insurance coverage. We'll provide you with a collision car insurance definition. Learn about the coverage, if you need collision insurance for older vehicles and get answers to common questions.
What Is Collision Insurance?
Collision insurance coverage provides you with protection when your vehicle is in a traffic accident. It is also referred to as upset coverage or collision damage insurance. It is an optional type of coverage. It applies to accidents with other vehicles and with stationary objects (single vehicle accidents).
Collision insurance coverage is applicable to most car accidents. It provides coverage for vehicle repairs, or replacement of your vehicle if it is a write off. Your liability insurance covers the cost of damage to other vehicles and property damaged in the accident.
Do I Need Collision Insurance?
The need for collision insurance depends on your driving situation. If you have a vehicle lease or loan, collision coverage may be part of the terms.
Most drivers have this coverage to reduce financial risk and have peace of mind. With no collision insurance coverage, you would need to pay for repairs or replacement if at fault. Assess your situation, coverage needs and speak to our insurance experts about your policy options.
What Does Collison Insurance In Ontario Cover?
Collison coverage is pretty self-explanatory. It gives you protection if you are part of an automobile accident.
This coverage pays for losses caused when an insured vehicle is involved in a collision with another object, including another vehicle, or rolls over. "Object" includes: another vehicle or a trailer that is attached to the vehicle that is covered by your insurance policy; the surface of the ground, and any object in or on the ground, says FSCO.
The damage to your vehicle that collision insurance covers include :
A collision with another vehicle.
Another vehicle colliding with your vehicle.
A hit and run collision if the incident is reported to the police.
Colliding into a road sign, a street light, the ground, an embankment, or other stationary object.
What Is NOT Covered By Collision Insurance?
Collision coverage only provides coverage for auto accidents. It does not provide coverage if an object hits your vehicle. For example, a tree falls on your vehicle during a storm. You have this coverage through a comprehensive policy. Upset coverage only applies when your vehicle hits another car or object.
Here is what you do not have coverage for :
Damage when your vehicle is stationary
Damage to another drivers car
Medical costs
What Is A Collision Deductible?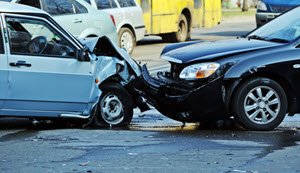 A collision deductible is a mandatory part of collision coverage. As with standard auto insurance, you can choose the deductible amount. The higher the collision insurance deductible you choose, the lower the cost for your premium.
Some insurance companies may require a minimum deductible amount. Most insurers offer a $500 deductible for collision coverage. You only pay your collision deductible if you file an accident claim.
Is It Worth Having Collision On An Older Car?
Collision coverage for older vehicles is an important consideration. Many drivers opt to skip collision coverage on older cars. The vehicle has little value or would not be worth repairing if it was in an accident.
Whether or not collision coverage is worth it for older vehicles depends on if it makes financial sense. Ask yourself :
Vehicle Value : What is the current value of your vehicle? Owners of older vehicles often don't get collision insurance because of the low value of their vehicle.
Coverage Amount : How much do you currently pay for collision insurance coverage annually?
Deductible Amount : How much is your collision coverage deductible?
Deductible Amount Compared To Vehicle Value : What is the difference between the deductible and value? Does it make sense to file a claim for your insurer to cover the cost of repairs?
Financial Situation : Can you handle taking on the costs if you didn't have collision coverage?
Crunching the numbers is the only way to know for sure if it's worth getting or dropping collision coverage.
Should I Drop Collision Insurance?
When to drop collision insurance coverage is a common consideration for Ontario drivers. This is most common with drivers of older cars. There are certain situations where collision coverage many not make financial sense. When does dropping coverage make sense?
Consider dropping collision coverage if annual premiums and deductible costs more than 10% of your vehicle value. There are a number of websites you can use to determine your car value. Kelly Blue Book and Auto Trader are two of the most popular.
If you're not willing to fix your car accident damage, consider dropping the coverage.
When Should You NOT Drop Collision Insurance?
There are a few situations where it may make more sense to keep collision coverage. They are :
You don't have the funds to buy a new car
You are leasing or financing your vehicle
You have a history of accidents
You don't like taking risks and would rather have peace of mind
What Does Collision Insurance Cover If You Get In An Accident?
What happens when you get in an accident? Does your collision coverage take care of the damages?
It depends on the type of accident :
Collision Coverage and At-Fault Accidents
If you have an at fault accident and have collision insurance, you will have coverage. Your coverage also typically covers towing and storage. If you do NOT have collision insurance and are at fault, you will not have coverage.
Collision Coverage And Not-At-Fault Accidents
Have no collision insurance and not at fault in Ontario? Good news! If you have an accident and are not at fault and do not have collision coverage, you are still covered by your insurance policy.
If you are the victim of a hit and run by an unidentified third party, you will have coverage. Without collision, you would not be covered.
What Is The Average Cost Of Collision Car Insurance Coverage?
The cost of collision insurance varies based on your insurance provider and other factors. This includes your driving history, current value of your vehicle, and your collision deductible amount. If you have a clean driving record, the cost to add collision coverage to your policy could be minimal.
Speak with our insurance experts today to compare collision insurance quotes. We'll help you find the best rates and save.
Collision vs Liability Insurance – How Are They Different?
Collison and liability are very different types of coverage. Liability is mandatory, collision is not. Third party liability provides protection against claims of damage and injuries to people and property. Collison offers coverage for your vehicle when in an accident. Collectively they provide you with better overall protection when driving.
What Is The Difference Between Collision And Comprehensive Auto Insurance?
Collison and comprehensive coverage are often interrelated. Both provide protection against damage to your vehicle. Collision is for accidents. Comprehensive is for damage not from collisions.
Collision Insurance FAQs
Here are some more frequently asked questions about collision insurance coverage :
Is collision insurance mandatory in Ontario? While it sounds like a standard form of insurance coverage in your policy, collision coverage is NOT mandatory. But it is recommended, especially if you have a newer vehicle.
Without collision coverage you will have to pay out of pocket. You would have to repair damage to your vehicle from an at fault accident.
Collision refers to auto accidents with other vehicles and objects. Collision insurance covers these types of claims.
Yes. Collision and comprehensive are two different types of coverage. You can also get them together in an insurance package.
It depends on your personal insurance policy. Some policies include rental car coverage. If you have the OPCF 27 endorsement, your collision coverage will apply to rental cars.
Here Are Some Other Helpful Insurance Articles
Average Car Insurance In Ontario By Month, Age And Gender
Demerit Points In Ontario
A Guide to the Ontario Graduated Driver's Licensing System
The Total Cost To Own And Drive A New Car
What Are The Cheapest Cars To Insure In Ontario?
Drivers Abstract And Ontario Driving Record
<<How Does A Speeding Ticket In Ontario Affect Insurance Rates And Coverage?
Reporting An Accident In Ontario>>