Jan 8, 2021
How Does Collision Car Insurance Work?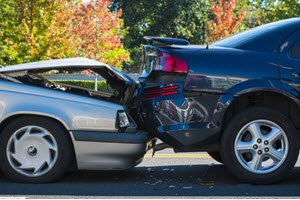 Collision insurance is one of the types of coverage you can add to your Ontario auto insurance. Not sure if you have it? Not sure if you need it?
In this blog, we will explain the benefits of the added protection for your vehicle, when you need it, and answer common questions.
What Is Collision Insurance?
Collision insurance is an optional type of coverage that provides you with protection to help cover the costs of damages if your vehicle is in an accident by hitting another car or object.
It provides financial assistance towards vehicle repairs, or replacement if it is a write off. Your liability plan covers the cost of damage to other vehicles and property damaged in the accident.
The need for this policy depends on your driving situation. Most drivers have it to reduce financial risk and have peace of mind. Without it, you would need to pay for repairs or replacement if at-fault accident.
What Does Collision Insurance Cover?
This coverage pays for losses caused when an insured vehicle is involved in an accident with another object, including another vehicle, or rolls over. "Object" includes: another vehicle or a trailer that is attached to the vehicle that is covered by your policy; the surface of the ground, and any object in or on the ground, says FSCO.
The damage to your vehicle that it will cover includes :
A accident with another vehicle or another vehicle colliding with your automobile.
A trailer attached to another vehicle
A hit and run if the incident is reported to the police.
Colliding into a road sign, a street light, the ground, an embankment, or other stationary object.
What Is Not Covered By Collision Insurance?
Collision insurance only provides coverage for auto accidents. It does not provide benefits if an object hits your vehicle. For example, a tree falls on your vehicle during a storm; that coverage would be through a comprehensive coverage.
Here is what you do not have coverage for :
Damage when your vehicle is stationary
Damage to another drivers car
Medical costs
Is It Worth Having Collision Coverage On An Older Car?
Whether or not collision coverage is worth it for older vehicles depends on if it makes financial sense. Ask yourself :
Vehicle value : What is the current value of your vehicle? Consider dropping the coverage if annual premiums and deductible costs more than 10% of your vehicle value.
Coverage amount : How much do you currently pay for coverage annually?
Deductible amount compared to vehicle value : What is the difference between the deductible and value? Does it make sense to file a claim for your insurer to cover the cost of repairs?
Financial situation : Can you handle taking on the costs of repairs or a new vehicle?
Crunching the numbers is the only way to know for sure if it's worth adding or removing it from your policy.
When Should You Not Drop Collision Insurance?
There are a few situations where it may make more sense to keep the added protection. They are :
You don't have the funds to buy a new car : If you can't afford to replace your vehicle, it is reasonable to keep the protection.
You are leasing or financing your vehicle : If you have a vehicle lease or loan, it may be part of the terms.
You have a history of accidents : The added protection can help cut costs on your claims and premium.
You don't like taking risks and would rather have peace of mind : Having it part of your premium will make the claims process easier.
What Is The Average Cost Of Collision Insurance?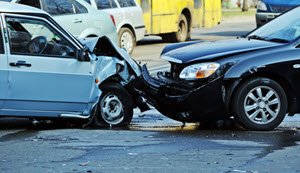 The cost of adding collision varies based on your provider and other factors. This includes your driving history, current value of your vehicle, and your deductible amount.
A car insurance deductible is a mandatory part of adding collision to your policy. As with standard automobile insurance, you can choose the value. The higher the deductible you choose, the lower the cost for your premium - you only pay this amount if you file an accident claim.
Most insurers offer a $500 deductible for this type of coverage. It can cost anywhere from $100-$1,000 depending on the plan. Compare quotes to see how much collision coverage will affect your premium.