Compare Rates With Ontario's Best Car Insurance Calculator!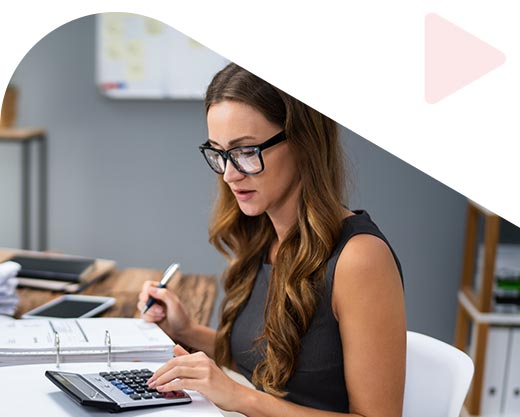 Ever use a car insurance calculator to calculate Ontario auto insurance rates? You should! It can help you find the best coverage at the lowest rates. You could save $500 or more.
At ThinkInsure, we know you value your time, and you don't want to spend hours and hours trying to calculate and compare Ontario car insurance rates. Our car insurance calculator will help you quickly compare rates from the top insurance companies in Canada and Ontario.
Why Use An Ontario Car Insurance Calculator?
Shopping for car insurance is a decision that too many drivers take lightly. Some drivers give it no thought at all and simply renew their policy without giving it any thought. Why should you use a car insurance calculator?
Choosing the wrong policy could leave you without important auto insurance coverage.
Failure to compare insurance options could be costing you hundreds of dollars per year.
An Ontario car insurance calculator can help you find the right coverage and the cheapest rates by comparing policy options from multiple insurance companies.
Plus, you will save time and have peace of mind in knowing you made an educated decision when renewing your auto insurance policy.
It's Quick And Easy To Calculate Auto Insurance Costs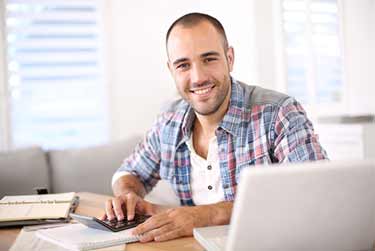 To get started, all you need to do is enter your personal information, tell us a little about your vehicle and driving habits. Then we'll quickly compare auto insurance rates from the top insurance companies in Ontario.
Using a car insurance calculator to get an auto insurance quote is easier than you think :
Provide Information : Enter your postal code, vehicle info, coverage needs.
Compare Rates And Coverage : Assess your insurance policy options.
Choose A Policy And Save : Select the policy that meets your needs and save!
So you can save money and get the car insurance coverage you need for your vehicle. The best part is that using our insurance calculator is easy and it's 100% free to use.
What Is A Car Insurance Calculator?
A car insurance calculator, also known as an insurance estimator, is an effective tool to estimate your auto insurance costs. You provide information about your vehicle and driving history and the estimating tool will calculate car insurance quotes based on your information.
Insurance calculators are easy to use and only take a few minutes of your time. It's an effective estimation tool to use when considering insurance costs for a vehicle, when renewing your policy or when making changes to your coverage.
Car Insurance Estimator – How To Estimate Insurance On A Car Correctly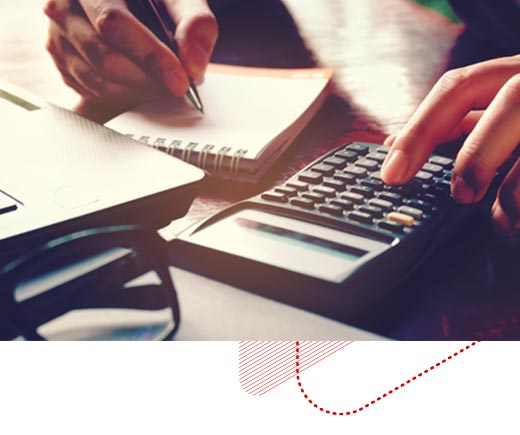 Knowing how to estimate car insurance costs accurately is important. The best way to do this is to be honest and detailed. A car insurance cost estimator is only a useful tool if you provide accurate information about your driving history and vehicle.
So, make sure to include any traffic tickets, claims, and other information you are concerned will increase your car insurance costs. It's also important to answer all questions. Don't leave out information or it could impact quote accuracy.
If you don't use accurate and detailed information, your quote will not properly reflect rates for a driver in your situation. Sure, you'll receive quotes, but these will not be the rates insurers will offer.
When Should I Get A Car Insurance Estimate In Ontario?
There are three main situations when you should get an auto insurance estimate in Ontario :
You are buying or leasing a vehicle : It's important to know the insurance costs of a vehicle before you agree to a purchase or lease agreement. Insurance costs could impact your buying decision.
Car insurance policy renewal : Things change. Using a car insurance calculator to estimate insurance costs can help you assess your options when comparing quotes.
Updating your policy : Making changes to your personal information, the car your drive or your coverage will impact your car insurance premiums. Get a car insurance estimate when you change your information to understand how this will impact your rates.
When you add a new driver or remove a driver from your policy : The number of drivers, a driver's licensing level (G1, G2, G), and driving history of the drivers listed on your policy can have a significant impact on car insurance costs.
When you move : Location matters. Insurance companies use your city and postal code as a key factor when assessing your rates.
When your social status changes : Retirement, marriage, a new job, buying a home and other factors can have an impact on your premiums.
What Are The Benefits Of Using An Online Car Insurance Calculator?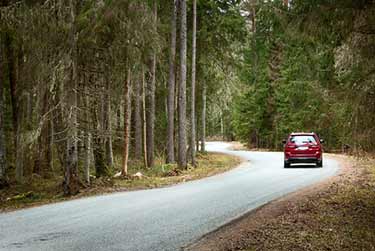 Simply allowing your car insurance coverage to renew year after year without exploring your options could cost you – and it could cost you more money than you think.
Your car insurance rates could change from year to year, making it extremely important to compare your options, assess your coverage needs, and see what the market has to offer.
Taking a few minutes out of your day to get an estimate could save you more than you think. Here are some of the benefits of using a car insurance calculator when comparing your insurance options :
You only have to fill out your information once to assess rates from dozens of insurance companies.
You fill out your information, and we will do the insurance shopping for you.
We'll find you the best insurance rates based on the information you provide.
You could save money – some extra cash never hurt anyone!
It helps you get a better idea of your total costs to own and drive a car.
You ensure you are getting the best rates each time you renew your auto insurance policy.
It's quick, easy, and most importantly, it's FREE!
Failure to get a car insurance estimate annually could cost you money. Saving a little money on your insurance rates each month can add up quickly. Considering it only takes a few minutes to fill out your information, it's time well spent.
Online Car Insurance Calculator
Estimate prices from top insurance companies
We save our customers hundreds everyday
It's quick, easy and free
Savings Tip - Call Us
Call to get additional car insurance discounts and expert savings advice. A quick call could save you a lot more!
Use An Ontario Auto Insurance Calculator
We'll Help You Calculate Cheap Auto Insurance In Ontario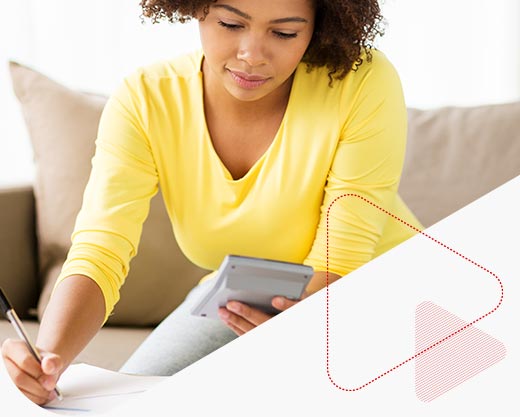 Using an auto insurance quote calculator is one of the best ways to get cheap car insurance. Being able to estimate your costs, compare rates from multiple insurers and understand how coverage impacts costs will allow you to make an informed decision.
Our simple and quick Ontario auto insurance calculator helps you research your insurance options without having to commit to a particular policy or company. Use our free auto insurance calculator to get the cheapest car insurance quotes.
Using An Insurance Calculator In Ontario Is FREE
There is often a misconception that insurance calculators cost money to use or you need to commit to something to get access to them.
Using an insurance cost calculator is 100% free. There is no fee to compare car insurance rates and policy options. You do not need to commit to anything to use it. Compare your insurance options whenever it's convenient for you.
Why Car Insurance Calculators Are Important
Car insurance calculators play a very important role in helping make car insurance shopping more convenient. They also ensure you have a solid comparison point for comparing your coverage options and rates.
Rather than jumping from website to website and trying to compare apples to oranges – our car insurance calculator ensures you are comparing your insurance options based on the same criteria.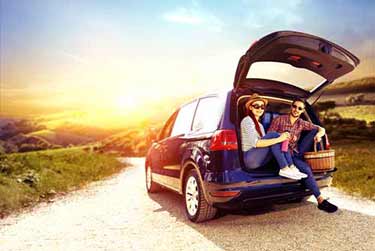 How car insurance rates are determined vary by insurance company. Each company uses a different set of variables and places greater weight on certain factors when determining rates. This is why you will often receive quotes that vary in price when comparing companies.
Insurance calculators also allow you to see how a certain variable can affect your rates and your premium.
For example, the car you drive has an impact on your rates, and some insurance companies offer better rates than others because of how they assess the risk factor of a specific car. If you didn't use a rate calculator, you could overpay for insurance just because of the company you choose.
So, when shopping for your next vehicle, make sure to consider its insurability to keep your rates down. Learn more about the cheapest cars to insure.
Why Get A Car Insurance Estimate In Ontario?
Using an auto insurance estimate calculator is one of many ways to be proactive about car insurance. There are a number of reasons to get a car insurance estimate in Ontario :
Compare quotes : Compare quotes from multiple insurance providers.
Budget : Budget for car insurance costs.
Coverage : See how coverage changes impact your rates.
Insurance costs : See how much certain vehicles cost to insure.
Car Insurance Calculators Help You Save Money
If you have never used an auto insurance calculator before, you'll be surprised on just how easy they are to use and how easily they can save you money. There is a reason why hundreds of thousands of drivers in Ontario and across Canada use insurance calculators when shopping for auto insurance –

they help you save money, without having to go through the painstaking process of getting estimates from individual insurance companies.
Learn how to save even more money on auto insurance rates here : Top 45 Car Insurance Savings Tips
Compare Options Using A Car Insurance Premium Calculator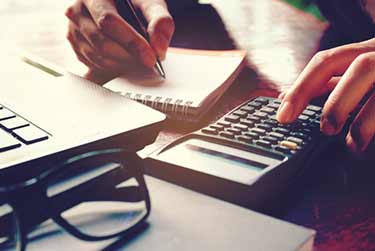 In addition to helping you save money, car insurance premium calculators provide you with options. You'll be able to clearly see the options that are available to you. You'll be able to see what you'll get from various insurance providers in terms of the coverage amounts for the estimated premium.
The information from an insurance premium estimator will help you make a more educated and informed decision about your car insurance when it comes time to renew your policy.
You will not only be able to see the cost of your car insurance premiums, you will know the level of coverage you will receive for your auto insurance premiums.
If you're not satisfied with your current insurance provider, using a car insurance premium calculator ensures you have options – lots of them! Try a car insurance estimator today to truly understand you coverage options. Learn more about car insurance premiums.
How Do You Calculate Car Insurance Costs?
Tips To Get The Most Out Of A Car Insurance Calculator
Getting the most out of a car insurance calculator to get an estimate is important. It ensures that your estimates are as accurate as possible. Here are some great tips to maximize the effectiveness of our auto insurance rate calculator:
Gather your driving information ahead of time : Getting together your current insurance policy, vehicle information, driver's license, driving history, and the information of all drivers you want to include on your policy will help you save time when using our car insurance calculator.
Know your coverage limits : It's important to know the coverage limits you want to include. Know how much of a deductible you are comfortable with and the level of liability coverage you want included in your policy. Make sure you use the same coverage amounts for each estimate to ensure you are comparing rates using the same information.
Don't shop on price alone : Yes, the price of your insurance premium is important, but it's not the only thing to consider when comparing your auto insurance rates. To ensure you get the best coverage, it's very important to consider the amount of value and coverage you are getting for the estimated insurance rates. For example, one insurer may offer a lower premium, but it may not offer the same level of coverage than another with a slightly higher rate.
Bundle coverage : Combining your insurance policies under a single policy will help you save. You can bundle home and auto insurance, combine multiple vehicles and get coverage for all your vehicles and property to maximize cost savings.
Use our car insurance calculator to consider all the variables when choosing car insurance coverage. Consider the price, coverage levels, and overall value of a policy before making a final decision about renewing your car insurance policy.
To learn more about how to save money on car insurance, check out : How are Ontario car insurance rates determined?
Calculate Insurance Discounts To Save More!
Are you taking advantage of all your car insurance discounts? An insurance calculator can help you uncover discounts you may have overlooked or where not aware of. As part of the quote process, you'll be asked about discounts that are applicable to your situation.
Choose the discounts that apply to your situation and save! There are rate reduction opportunities for all types of drivers, vehicle usage, coverage types and much more.
Learn more about how to get the best car insurance discounts.
How Car Insurance Premiums Are Calculated
How Do I Calculate My Car Insurance?
Your car insurance premiums are calculated by insurers using a number of factors. Here is how insurance is calculated for a car :
Driving record : Location, age, gender, and driving history.
Vehicle information : Type of car you drive, vehicle feature, how much you drive.
Coverage selection : Type of coverage, policy limits, endorsements.
Deductible : Your deductible amount.
Car insurance company : Insurers use different methods to assess risk and calculate rates.
Entering this information into our car insurance calculator will provide you with an approximate cost for your insurance premium.
Can I Calculate Rates For Mandatory and Optional Insurance Coverage?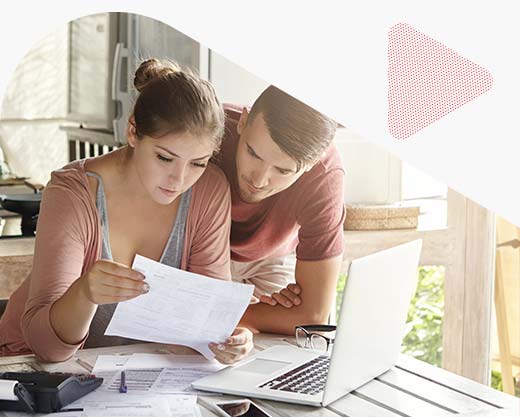 With a car insurance calculator you can calculate rates for any type of insurance. The Ontario insurance system is made up of two main categories of coverage – mandatory and optional auto insurance coverage.
The mandatory coverage along with the optional coverage you add to your policy will determine your car insurance premium.
Mandatory Coverage
A standard amount of coverage is used when calculating your insurance rates. But, you can increase the minimum coverage amounts for mandatory coverage. Drivers are required by law to have the following coverage :
Optional Coverage
Adding extra coverage to your policy will increase your premiums, but most importantly, it will give you more protection. How your rates are calculated will vary based on the additional coverage you choose :
Specified Perils
All Perils
What Information Cannot Be Used By Insurers To Calculate Auto Insurance In Ontario?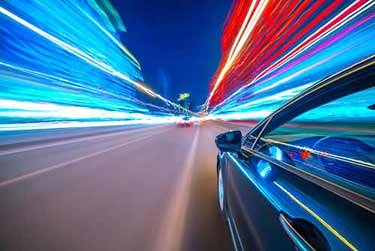 Here are the factors Ontario insurance companies cannot use when calculating your car insurance rates :
Not at fault accidents
Credit history
Employment status
Vehicle status – own or lease
Length of time at current address
How To Use An Ontario Car Insurance Calculator
Using a car insurance calculator is quick and easy :
Enter vehicle information : Provide information about the vehicle make, model, year, purchase date, and usage.
Enter driver information : Provide information about the driver, license class, driving history.
Enter coverage needs : Choose your level of coverage and applicable discounts.
Compare quotes : Review quotes based on the information you provided. Choose a policy.
Confirm coverage : Verify your coverage.
It only takes a couple of minutes of your time to estimate car insurance costs.
Calculate Rates From Top Car Insurance Companies In Ontario
One of the greatest advantages of using a car insurance calculator is being able to calculate rates from the best insurance companies in Ontario. You'll have access to a variety of insurance premium quotes to compare.
This allows you to understand what the market has to offer, quickly compare estimates from multiple insurers and make the best decision.
Car Insurance Calculator FAQs
Here are some frequently asked questions we receive about using an Ontario car insurance calculator :
Yes. You can use a car insurance calculator to get an estimate for full coverage, and any other type of auto insurance.
Get the information about the car you are considering as well as your driving information and enter this into the calculator. This will provide you with an estimate of insurance costs for that particular vehicle.
Car insurance costs are calculated using a variety of factors. These factors can vary based on insurance company, a reason to compare quotes and calculate rates before choosing coverage.
You can use our online car insurance quote calculator anytime to compare insurance costs from more than 40 insurers in Canada.
Yes! Use our free car insurance calculator anytime to estimate your auto insurance premium costs.
While you can get an estimate, it will not be completely accurate. The more information you provide the more accurate of an estimate you'll receive.
Using a calculator is the most effective tool to compare quotes and get an accurate assessment of your insurance costs. This will help you make better decisions about car insurance coverage.
Nothing! Using a car insurance calculator is 100% free.
Car insurance calculators are only as accurate as the information you provide. Always provide complete and accurate information to get the best quote.
No. How insurance companies calculate car insurance rates vary from insurer to insurer. This is why it's important to calculate and compare quotes from multiple insurers.
Yes. You can get quotes for monthly and annual car insurance costs by using a calculator.
You should use a premium calculator each time your policy is up for renewal and any other times your insurance situation changes.
Yes. At ThinkInsure, we can help you calculate rates for your home and auto insurance coverage. Combining your coverage will help you save even more. Get an insurance discount on both policies.
Absolutely. Whether you drive an SUV, car, truck, motorcycle or any other type of vehicle you can estimate costs before choosing a policy.
Many factors are used to calculate your auto insurance premiums. Your vehicle, age, location, driving history, type of coverage and more are considered. Car insurance calculators use all of these factors to estimate your rates.
Using a car insurance calculator to compare quotes is one of the most effective ways to make your insurance cheaper. Compare quotes annually to capitalize on savings opportunities each time your policy is up for renewal.
Calculate Ontario Car Insurance Rates In Your City
ThinkInsure takes pride in offering affordable and reliable car insurance to drivers across Ontario. Whether you drive in the crowded streets of a big city, or in a quiet community in rural Ontario, we can help you get auto insurance coverage that meets all your needs.
Estimate car insurance premiums in your Ontario city or region now :

Try Our Insurance Calculators
With insurance rates always fluctuating, using insurance calculator can help you get a more accurate cost estimate.
Popular Car Insurance Articles
Here are some of our most popular car insurance and driving articles.
Calculate Auto Insurance And Save Up to $500+