Jan 28, 2022
Learn About Ontario's Graduated G1, G2 and G Driver's Licences Rules And Restrictions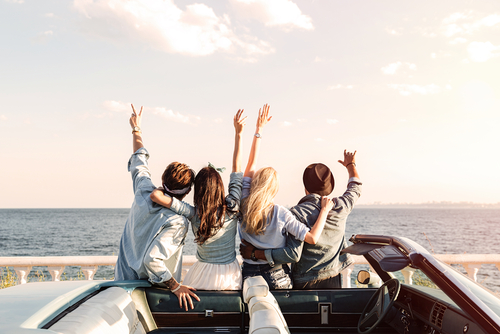 The Ontario graduated driver's licence helps new drivers reduce risk and become safer and more effective drivers. Have questions about getting a G1, G2, or G driver's licence? You are not alone. The rules and restrictions around Ontario's graduated licencing are a bit complex.
All drivers in Ontario must complete the graduated licence system to become fully licenced drivers. This requires you to fulfill a knowledge assessment and series of road tests.
The Ultimate Guide To Graduated Licensing
Are you a teenager looking to get your beginner's driver's licence? Perhaps you're a parent who is unclear about what's required for your son or daughter to get a licence. You want to know how to progress from a G1 to a G2 to a full G licence. It's important to know the basics of Ontario's G licencing system.
This guide will provide you with a good overview of graduated licensing in Ontario. Learn about G1, G2, G driver's licence rules, requirements and restrictions.
Just click to go to the various sections of the guide.
G1 Licence
G1 Restrictions
G2 Licence
G2 Restrictions
Full G Licence
About The Ontario Graduated Drivers Licence System
Young, new, and novice drivers are most likely to cause accidents. They have the highest driver fatality rate and pose the most risk. The graduated licensing program in Ontario, or GDL, helps remedy this issue.
Since 1994, the Ontario graduated licensing system has helped young drivers gain essential driving experience. It creates a protective environment for new and young drivers. This allows them to build driving skills and knowledge while progressing through the graduated driver's licensing system.
What Is A Graduated Driver's Licence?
A graduated driver's licence is a system in Ontario and throughout Canada to help new drivers gain experience. Most graduated driver's licences have three stages – learners, probationary, and full driver's licence.
Ontario Driver's Licence Rules And Requirements
As you progress through the driving system, you'll have fewer restrictions on the road, but there are some basic requirements for anyone who drives in Ontario to follow :
Driver's Licence : You must always have a valid licence with you.
Valid Permit And Plate : The vehicle you drive must have valid permit and licence plate sticker.
Insurance : The vehicle must have valid coverage and proof of insurance.
For full details please go to the Ontario Government website.
How Do You Apply For An Ontario Driver's Licence?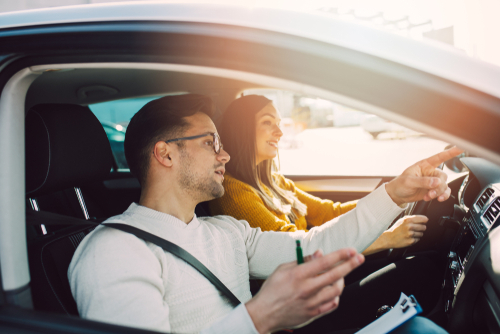 Applying for a licence is quite straightforward once you are of age to start learning. Most of the booking can be done online or at DriveTest centre. There are three conditions all drivers must meet to apply, including :
Be at least 16.
Pass an eye exam.
Pass a written assessment about the rules of the road and traffic signs.
You can apply at any DriveTest centre. Find a DriveTest centre.
What Documentation Do I Need To Apply For A Driver's Licence In Ontario?
You must provide proof of identification to apply. It needs to display your legal name and date of birth. Other acceptable documents include :
Passport (Canadian or foreign).
Canadian Citizenship Card with photo.
Secure Certificate of Indian Status Card (issued on or after December 15, 2009 by Indian and Northern Affairs Canada).
Ontario Photo Card.
Permanent Resident (PR) Card.
Other documents may also be accepted.
The Ontario Driver's Licence System Has 3 Levels Or Classes
To drive with a full G licence in Ontario, everyone must meet the requirements at each driving level – from G1 to G2 through to the full G licence.
That's why Ontario's system for training and licencing drivers is called a graduated licencing program. You must graduate from one level to the next.
The system has three classes :
G1 licence
G2 licence
Full G licence
Ontario G1 Licence
Getting your G1 licence is a milestone moment for many. It is also the first step in the Ontario graduated drivers licensing system. It's the first step toward becoming a fully licenced driver.
The G1 in Ontario is the beginner's or learner's permit. It is the first of three classes to complete the graduated licensing system.
You must be at least 16 years old. You'll need to pass an eye exam and a written test about the road rules and traffic signs.
G1 drivers have many driving restrictions. These restrictions and rules are in place to help reduce risk and accidents. It helps new drivers learn how to drive in a more controlled environment.
G1 Rules And Restrictions
As a new driver, there are certain G1 road rules you must abide by. G1 rules are in place to help new drivers learn how to drive safely and effectively.
The following G1 restrictions apply :
Must be accompanied a full G licenced driver : You can only drive when you have an experienced G licence driver in the passenger seat. Accompanying drivers must have a full G for at least 4 years. They must have an alcohol level of less than 0.05% if over 21. If under 21 they must have zero blood alcohol level.
Zero alcohol : As the driver, you must have a zero blood alcohol level at all times.
No cannabis : You cannot have drive with cannabis in your system. No exceptions.
Must be of age : You must be at least 16 years old to obtain your G1 permit.
Seatbelts : All passengers must wear seatbelts.
No driving between 12 am - 5 am : As a G1 driver, you cannot drive between midnight and 5 am.
No driving on 400 highways : As a G1 driver, you cannot drive on 400-series highways or expressways including The Gardiner Expressway, Don Valley Parkway and The Queen Elizabeth Way (QEW).
Vehicles : You can only drive G class vehicles – cars, vans, small trucks.
What If I Break The G1 Rules?
You are subject to the rules of the road just like any other driver. If you violate the conditions of your G1, you will be held accountable :
Traffic ticket : You are subject to the same Ontario traffic ticket fines and penalties as fully licenced drivers.
Demerit points : You are subject to demerit points in Ontario. However, as a new driver, you have 9 before you face a licence suspension.
Licence suspension : You could face a driver's licence suspension if you violate G1 conditions. This includes having too many demerit points, or a serious traffic violation.
Increased insurance costs : Breaking G1 rules can also impact your car insurance. Insurers take into account your driving record and history from day one.
How Do You Get A G1 Licence?
Getting your G1 licence opens up a world of possibilities and a whole new set of responsibilities. Before you become a fully licensed driver, you need to start the journey with your G1. Here's a summary of the steps drivers need to complete :
Get the drivers handbook : Pick up the handbook online or at a DriveTest location.
Study for the knowledge test : Read through the driver's handbook multiple times. Take some online G1 practice tests. When you are ready, plan to take the test.
Write and pass the knowledge test : Visit a local DriveTest location to write the knowledge test.
Pay the G1 licence package fee : Pays the fees associated with getting your G1.
Congrats, you're a G1 Driver!
How Long Does It Take To Complete Your G1?
Although you passed your written test, there is some time for G1 holders to wait before moving on to the next step. The minimum practice period for G1 drivers before they can take the road test is :
8 months with driver's training : You can move more quickly through the G licencing system if you take drivers ed from a MTO approved driving schools. By taking driver training through one of these schools, you're eligible to take the G1 road test just eight months after you passed your written test.
12 months without driver's training : You are not eligible to take the G1 road test until 12 months after you have passed your written test unless you have taken an approved driving course course.
You can book and pay for your test online at DriveTest.ca. You can also phone 1-888-570-6110 or 647-776-0331. Another option is to go in-person to a DriveTest Centre. Most centres are open Monday – Friday from 9 am to 5 pm. Some are open on Saturday.
Learn more about the G1 test.
↑ Top
Ontario G2 Licence
Getting your G2 is your first chance to drive solo. Passing the G1 exit road test allows you to drive without an accompanying driver. It is the second step of three in the graduated licensing process.
You'll have your G2 licence for a minimum of one year before taking the G2 exit road test.
Getting your G2 gives you a sense of freedom. It's the first time you will be able to drive alone, and you'll have fewer driving restrictions. You can also get your own car insurance in Ontario.
G2 Restrictions And Driving Rules
Once you have completed a government approved driver education program and passed your G2 driving test, you are permitted to drive independently on any Ontario highway or roadway at any time. However, there are still rules and restrictions you must obey.
What Are The G2 Restrictions in Ontario?
12 month practice period : You may practice with your G2 licence for 12 months, without the need for another experienced driver in the vehicle, on any Ontario roads, at any time.
Zero blood alcohol and cannabis : You must maintain a zero blood alcohol level and have zero cannabis in your system.
All passengers must wear seatbelts : You must carry only as many passengers as there are working seatbelts.
What Are The Additional G2 Restrictions For Drivers 19 And Under?
If you are 19 years of age and under a G2, you are subject to additional restrictions. These apply to when you can drive and the number of passengers :
Night driving restrictions for first 6 months : You must drive for the first six months with only one passenger who is 19 or under between midnight and 5 AM.
Night driving restrictions after 6 months : You may drive after the first six months with up to three passengers 19 or under between midnight and 5 AM.
Night driving restrictions exceptions : These conditions do not apply if you have a fully licenced driver in the car (with at least four years driving experience) or if your passengers are all immediate family members such as a parent, brother or sister.
What Happens If I Violate The G2 Restrictions?
Violating traffic laws and rules of your licence leads to a variety of consequences depending on the seriousness of the fraction. These convictions can have a negative impact on your Ontario car insurance. If you violate your G2 restrictions you are subject to :
Suspension : Violating G2 restrictions could result in a 30 day licence suspension for your first offence, 90 days for your second, and your licence being revoked after the third.
Demerit points : You will receive demerit points for traffic convictions and violations.
Traffic convictions and fines : Traffic ticket fines range from $50 to $500 or more.
Increased premiums : A violation or traffic ticket can cause an increase in your insurance.
If you violate any of the zero tolerance conditions for cannabis or alcohol, here's what will happen immediately :
Roadside suspension : Licence will immediately be suspended for 3 days on the first offence, 7 days on the second, and 30 days on the third.
Driving home : You will not be allowed to drive home, if you have a sober passenger who has a licence, they will need to drive back. Or you will have to leave your car at the roadside. Another option is the police have you vehicle towed and impounded at your expense.
Fines : If it is your first offence it will cost $250, second $350, and third will cost $450.
↑ Top
The Full G Licence
The G licence is the final step in the graduated licensing process. Getting a full licence removes most driving restrictions and allows you to drive on all roads at any time.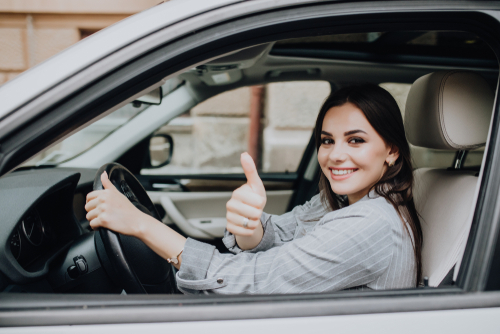 It also provides you with a sense of relief. The process is complete. You have no more road tests to worry about, and you'll pay less for insurance.
What Are Full G Licence Rules And Restrictions?
G licence restrictions in Ontario limit the type of vehicles you can drive. It also limits the amount of blood alcohol concentration you can have.
Here are other restrictions you should be aware of as a G driver.
Vehicle limitations : You can only drive G class vehicles.
BAC : Drivers cannot have a blood alcohol concentration of more than 80mg. Drivers with 50mg-80mg in their system are in the warn range. You could receive administrative penalties such as a roadside suspension or an immediate roadside prohibition.
21 years old or younger : Zero BAC if you have a G driver's licence and are 21 years old or younger.
Tips For Getting A Class G Licence
Getting your G licence can bring a sense of freedom and relief. You still need to apply everything you learned up to this point to remain a safe and effective driver.
Don't develop bad habits : It's common for new G licence drivers to relax once they get their licence. This can lead to the development of bad habits.
Avoid distractions : We all know distracted driving in Ontario is a huge road safety issue. Avoid distractions and avoid being part of the problem.
Don't drive if you've been drinking : The laws for alcohol and cannabis consumption have changed recently. Make sure you abide by all impaired driving laws.
How Much Does A G Licence Cost?
↑ Top
Why Is Graduated Licensing Important?
Gradated licensing in Ontario is essential. It allows new drivers to learn how to drive in the right environment and give them the opportunity to get experience behind the wheel while limiting risk exposure.
The graduated licensing system allows new G1 and G2 drivers to ease into driving and traffic conditions. Through driver education, you will have the ability to learn and practice driving skills. As drivers gain more experience, you can increase driving frequency. You can also drive on busier streets and in more demanding conditions.
Here are many benefits of having a graduated licensing system :
Develop skills and knowledge over time : Learning to drive safely and effectively takes time. Graduated licensing provides you with the time to develop your skills.
Safer drivers : When you have proper training, you are more likely to be a safer driver.
Reduce accidents : Graduated licensing helps to remove young drivers from situations where they are most likely to cause accidents.
Situational awareness : New drivers can develop situational awareness. You learn how to deal with a variety of different driving conditions.
Build confidence : Young drivers can build confidence and be more prepared to be a full licenced driver.
Learn at your own pace : Some drivers need more time than others to develop their skills. It can take time to build confidence behind the wheel.
↑ Top