Jun 17, 2020
An Approved Ontario Driving School Will Help You Be A Better Driver And Save On Insurance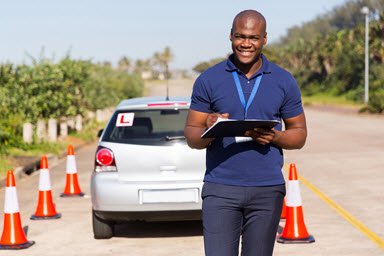 So you've got your G1 driver's license? Congratulations! We bet you are ready to get behind the wheel and hit the road, right? Not so fast!
Learning to do things the right way from the start is the best approach for learning a new skill – especially driving. The days of mom or dad taking you out to an empty parking lot and teaching you how to drive are almost a thing of the past.
Learning the right way to drive from a certified driving school and instructor is now more important than ever. With more cars on the road, busy highways, the rise in distracted driving, and with vehicles with more technology and features than ever before, having the core driving skills is essential to being a safe and effective driver.
There is also the benefit of saving as insurers offer discounts for completion of driver's training.
When Can I Start Drivers Ed Or Training?
The short answer is as soon as possible. As soon as you turn 16, you are eligible to write the G1 test and get your beginners driver's license. It is at this point that you can start driver training with a MTO approved driving school.
Some driving schools will allow you to start driver training before you get your G1. However, you will only be able to complete the in-class lessons and will need your G1 before starting your in-car driving lessons.
You can also start driver's training at any time, even if you are mature driver and have had your driver's license for a number of years.
Do I Have To Register For A Driving School?
No. By law you are not required to take driver training in order to obtain your driver's license. However, there are many advantages to going to driving school, and this is why it is highly recommended that you register for a ministry approved driving course.
Plus, there is the added bonus of you being eligible to fast track your G2 road test only 8 months after passing your G1 written test. Without driver training, you will have to wait 12 months.
Importance Of Driver Training For Young Drivers And Mature New Drivers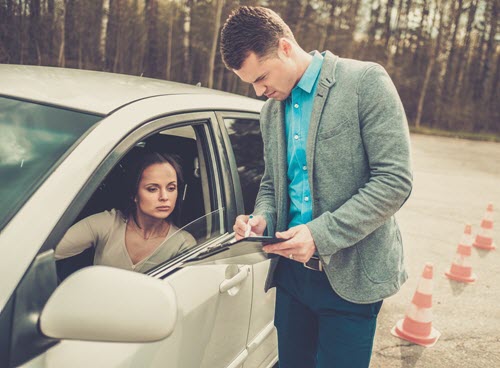 Learning to drive the right way lays the groundwork for a life of being a safe and effective driver. Driving training is beneficial for a variety of reasons :
It allows you to get comfortable with driving and take a gradual approach to learning how to drive.
You get the opportunity to get behind the wheel and practice all important driving skills.
Driving school provides you with awareness for driving issues and situations you otherwise wouldn't know.
You receive driving instruction that is approved by the Ontario government.
You learn the principles of defensive driving.
You can cater your driving lessons to the skills you need to develop.
You learn about real and new driving situations.
You can eliminate poor driving habits before they happen.
You will save money on when you get insurance.
Does Drivers Ed Help You Save On Insurance?
We all know that insurance for new drivers and young drivers is expensive. When you complete a government approved drivers ed program, you can save anywhere from 10-25%. For this reason alone, it is worth investing the time and money in a driver training program. This could easily add up to hundreds of dollars in cost savings annually – this adds up over time.
Drivers ed also has a long term effect on lowering car insurance rates. You'll save more immediately and you'll save more on future renewals.
Plus, since you have received proper training, you will be less likely to get into an accident or make a car insurance claim – something that will also save.
Once you have completed driver training, all you need to do is provide your insurer with your Ontario Driving History report and your driver training certificate as proof that you successfully completed a driver training.
Drivers Training Tips For Parents Of Young Drivers
Parents of young drivers can make a big difference in how their teen drivers grow as a driver. Remember that your role in the process is to support what they are learning in driving school, not to teach them. Here is what you can do to help :
Talk with the driving instructor and ask them what skills they need to work on.
Let them drive – practice makes perfect, right?
Involve them in conversations about driving.
Add them to your policy to help them establish a record of being an insured driver.
Be patient with them – they will make mistakes!
Driving School FAQs
Here are some additional questions and answers about driving schools in Ontario :
There are a lot of driving schools to choose from. What you need to know is that they are not all the same. Not all schools offer ministry approved beginner driver training courses. If the school is not ministry approved, you may not qualify for an car insurance discount with your insurer.
While it may be tempting to choose the school that is around the corner from your home or the school that offers the best price, above all else, it's important to get your training from MTO approved driving schools. Here is the list of ministry approved course providers.
From time to time, there are driving schools that are removed from the list. To make sure the school you are considering has not had their government approval revoked, check out this list of revoked driving schools in Ontario.
As a new driver in Ontario, there are certain rules and regulations you need to follow to comply with driving laws. Whether you are coming from another province or even another country, you will need to show proof of previous driving experience when you switch over your insurance.
Depending on your country of origin and documentation, some insurers may not recognize your driving experience, something that could significantly impact your rates. In addition to taking road and knowledge tests, another way to save money on insurance is to take a driver training course in Ontario. Oftentimes, this is easier than trying to get proper documentation and proving driver experience in another country.
Choosing a driving school is not a decision that you should rush. It is an important decision, and the school you choose will have an impact on you as a driver :
Don't shop on price alone.
Make sure they are MTO approved.
Read reviews for the school online.
Talk with friends and family about the driving school they used.
Talk with the instructor to see if you like them.