Feb 26, 2021
Learn About Checking Your Ontario Driving Record And History Reports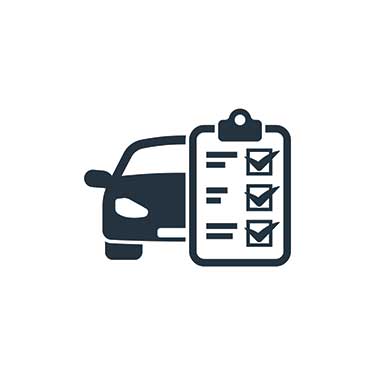 If you have a driver's license, you have a driving record in Ontario. From day one until you retire from driving, your driving record is with you. However, many drivers have no idea what their driving record looks like and what it entails.
An Ontario driver's abstract is an important document that outlines your driving history. Knowing what is on your driver's abstract when shopping for insurance helps you understand how insurers assess how much you will pay.
This blog post outlines everything you need to know about driver's abstracts in Ontario. Learn how to get a copy of your driving record, the type of records available, the costs and when you need it. Also, get information about CVOR driver's abstracts for commercial drivers.
What Is Your Ontario Driving Record?
Your driving record is pretty self-explanatory. It is a record of you as a licensed driver in the province of Ontario. Whether you have a G1, G2, or G driver's licence, there is a record of your driving history. This includes tickets, the type of driver's license you have, demerit points, and a record of accidents and convictions.
What Is A Drivers Abstract In Ontario?
A driver's abstract is a record of your driving history. It is one of many driving record types you can get through the Ontario Ministry of Transportation (MTO). When referring to a driver's abstract, most people mean the 3-year uncertified driver's record. Your driver's license abstract is a record of your driving history over the past three years.
There are also a number of other types of driving records. They include your license history, 5 year and extended drivers record.
Driving Record vs. Driver Abstract
It's common for people to use the terms driving record and drivers abstract interchangeably. Your Ontario drivers abstract is one of the many types of driving records. Your driving record can refer to any of the types of records available.
Who Can Access Your Ontario Driving Record?
You are NOT the only one who can access your driving record in Ontario. According to the Information and Privacy Commissioner of Ontario :
"Your record of the past three years is available upon request (with the payment of a fee). Organizations and members of the public request this information from the Driver Licence Database regularly. However, your address is not provided to members of the public who request your driver information."
It can be accessed by :
Your insurance company : They use your driving record as a factor when determining your premiums.
The police : To check your driving record during a traffic stop.
Judicial services : They can access it to settle court cases involving you and/or your vehicle.
What Are The Types Of Driving Records In Ontario?
Many Ontario drivers don't realize there are actually a series of types of driving records. Each one serves a specific purpose and contains different information. Service Ontario lists the types you can request :
3-year uncertified or certified driver's record : Used when an employer or other party requests a copy of your driving record.
Driver's licence history: Used when your insurance company requests a copy of your driving record. Also used to confirm completion of driving school.
5-year uncertified driver's record : Used by insurers to confirm driving history.
5-year certified driver's record : You need this if you apply to drive in a province outside of Ontario.
Extended driver's record search : Used as a supporting document in court.
Complete driver's record : Commonly requested by insurance providers.
Driver's licence check : Used to confirm your driver's license is valid.
Driver confirmation letter : Used when applying to drive outside of Ontario.
How To Get An Ontario Driver's Abstract
There are several different ways you can access your Ontario driver's abstract. Here are the steps to order a driver's abstract :
Determine which type of drivers record you need.
Visit the Service Ontario website.
Order your drivers abstract in person, online or through mail.
Pay for your drivers abstract.
Can I Get My Drivers Abstract Online?
Yes. You can get access to your driver's abstract online through Service Ontario. You will need your driver's license number. You'll receive the certified drivers abstract in the mail. Use a device that has Adobe Reader to view your uncertified driver's abstract online.
Where To Get A Driver's Abstract In Ontario
You can get a copy of your driver's license abstract by :
Visiting a Service Ontario Kiosk
Ordering by Mail
Phone : call 1-900-565-6555
Information Included In Your Driver's Abstract In Ontario
Many drivers are curious about what shows up on a driver's abstract. The following information appears on all Ontario driver's abstracts :
Name on licence.
DOB : Date of birth.
Sex and Height
Address : Your current address.
DL # : Driver's license number.
Date licensed : Date when you first got your driver's license starting from your G1.
License expiry date : Date that your current license expires.
Classification : G1, G2, G license or other driving classification.
Driving restrictions : A list of medical restrictions. Do you need glasses, etc.
License status : Is your license valid or invalid?
Driving convictions : A list of driving infractions.
Traffic violations : A list of traffic tickets or pending convictions.
Demerit points : View how many demerit points you have.
Your driver's abstract provides details for the previous 3 years. Extended driver's abstracts can show your driving information for the previous 5 years. The information on driver's abstracts can vary from province to province.
When Do I Need A Drivers Abstract?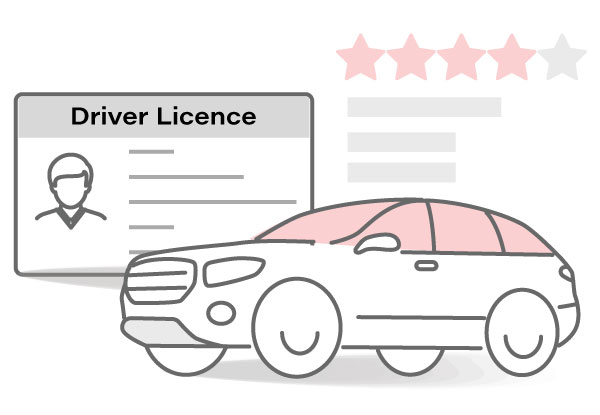 There are a number of situations where you will receive driver's abstract request. You may need a driver's abstract when :
Shopping for insurance or renewing it : Your driver's abstract is checked by insurers. When you speak to an advisor or your coverage is up for renewal, they do this. Your driving history is one of the many factors used by insurers when determining your premium.
Applying for a job : You may need a driver's abstract for employment purposes. You need it for any job that requires you drive. This includes taxi drivers, sales jobs, truckers, and delivery services. Including a driver's abstract is often as part of your job application.
To check your driving record status : Many drivers want to check their driver's license abstract out of curiosity. Drivers also check it when a ticket or accident is set to come off your driving history. Ticket removal in a timely manner can help lower costs.
How Much Does A Drivers Abstract Cost In Ontario?
An Ontario driver's abstract costs $12. You can get a certified driver's abstract for $18 through Service Ontario. The cost for a complete drivers record is $48 (uncertified) and $54 (certified).
What Is The CVOR Drivers Abstract?
The Commercial Vehicle Operator's Registration Abstract, or CVOR abstract, is a document for commercial purposes. It shows information about a commercial carrier, safety performance, and driver for a driving event. It provides information about :
Collisions : A history of collisions involving the vehicle.
Convictions : A listing of traffic convictions and tickets.
Inspections : A checklist ensuring the vehicle has undergone proper inspections.
These abstracts are for commercial auto insurance purposes. All carriers must have a valid CVOR certificate in each truck or commercial vehicle they operate. This includes tow trucks and buses.
Types Of CVOR Abstracts
There are three types of CVOR abstracts :
CVOR Driver's Abstract : This provides a 5-year record of collisions, safety offenses, and the driver's license status. This is available to the general public upon request.
CVOR Abstract (Level I) : This provides a summary of the carrier's record for a 2-year period. It's available to the public.
CVOR Abstract (Level II) : This is a summary of a carrier record for a two-year period. It provides details of collisions, convictions, and inspection for the past 5 years. Available to the carrier only.
The Importance Of A Clean Driving Record
Having a good driving record in Ontario is essential for many reasons. It can impact your insurance costs and your ability to get a job. There are negative repercussions for having a bad driving record.
What Does It Mean To Have A Clean Driving Record?
A clean driving record means you have no tickets, driving infractions, or accidents. All drivers start with a clean driving record.
How Do I Know If My Driving Record Is Clean?
You can obtain a copy of your driving record. If you have never gotten a ticket or been in an accident, you likely have a clean driving record.
How Do I Clean My Driving Record?
Do you have a couple of tickets or have you been in an accident recently? Understandably, you want to clear your driving record. Most driving infractions stay on your driving record for 3 years. At-fault accidents can stay on your record for up to 10 years.
In most instances, the only way to clean your driving record is time. Drive accident and ticket-free and wait for the time to expire. Make sure to follow up and check to ensure it's accurate.
Tips To Keep A Clean Driving Record
Training : Take a driver training course.
Drive defensively : Avoid speeding, following too closely, and abide by the rules of the road.
Drive less : Only drive when necessary during poor road and weather conditions.
Don't drive while distracted : Put away your phone and focus on the road.
Don't drive while impaired : If you choose to drink or smoke, find an alternative way home.
What Can Impact Your Driving Record?
There are three main things that will impact your driving record :
Convictions : Getting convicted for minor or major traffic offenses.
Accidents : Being at fault for auto accidents.
Driving-related crimes : Impaired driving and dangerous driving charges.
What Are Some Issues With Having A Bad Driving Record?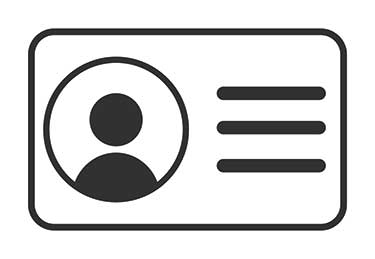 We all know a bad driving record and insurance don't mix. There are other aspects of your life it can affect. They include :
Loss of license : Depending on the severity of your driving issues, you could lose your license.
Employment : It can impact your ability to find or keep a job. This is especially the if you work in a field that requires you to drive.
Fines and penalties : You could face serious fines and even jail time with a criminal conviction.
Insurance : It will cause your premium to increase.
Reputation : You could develop a poor reputation in your community.
Does A Poor Driving Record Disappear When You Turn 25?
Many young drivers incorrectly assume they get a clean slate when they turn 25. Your driving record does not start over when you turn 25. The age of 25 is a sign that you may pay less for insurance. But it has no bearing on your driving record.
If you have a ticket on your record, it is still there when you turn 25. You will still have to wait for the 3-year period before removing it.
How Does A Bad Driving Record Impact Auto Insurance?
There is no doubt a bad driving record will impact your insurance. It can impact your insurability in a number of ways :
Increased costs : Expect to pay more for insurance.
Insurance : You may have trouble getting insured and need high-risk auto insurance.
Being dropped : Your current company can chose not to renew your coverage.
Ontario Drivers Abstract FAQs
No. You are not the only one that can access your driver's abstract in Ontario. Insurers and the police also have access. Anyone can access this record if they have access to your driver's license number.
It depends on the insurer. Many will check your driving record at car insurance renewal time to ensure there are no new tickets or accidents. They could check it any time.
Insurers have difference policies about how far back they check driving records. Most will look back 3 years for tickets and 6 years for accidents. Some insurers may look up to 10 years back for accidents.
They can access your driving record through Service Ontario. They can also check the AutoPlus database to check policy and claims information.
No. You have to pay a fee to access your drivers record. The cost can vary based on the type of driving record. Service Ontario provides a list of all available abstracts and costs.
There is one main difference between uncertified and certified drivers abstracts. The certified version shows the embossed seal from the Ministry of Transportation. The uncertified version does not.
A clean drivers abstract means you have a clean record. You do not have any tickets or accidents within the last 3 years.
Your drivers abstract is a snapshot of your driving history. It will list your identification details, demerit points, convictions, and active fine suspensions. This information will change over time. It will go back three years from the date you request it.
A perfect driving record is one with no tickets or traffic accidents. It's also referred to as a clean driving record. A perfect driving record will help you save money on insurance.
It could. An at-fault accident could stay on your record for at least 6 years. Depending on your insurer, this could increase your premiums.
Yes. All traffic tickets and violations will appear on your driving record. They will stay on your record for 3 years.
Need More Information About How Your Driver's Abstract Impacts Insurance?
Learn more about how your driver's abstract can impact your Ontario car insurance by talking with a ThinkInsure advisor.