Standard Car Insurance In Ontario
Ontario car insurance policies have different levels of coverage. All drivers must have a minimum amount of coverage that is included in a standard policy. It may not be enough to fully cover costs of an accident, injuries, and lawsuits. Standard car insurance policies cover the repair/replacement of your vehicle, medical costs, and liability.
Get the auto insurance policy that meets your unique driving needs by adding optional coverage to customize your policy.
Mandatory Car Insurance Coverage In Ontario
There are four types of mandatory coverage required by law to be included in your Ontario car insurance policy. This applies to vehicles leased, financed or owned by the driver.
Third Party Liability
All drivers must have a minimum of $200,000 in third party liability coverage. This coverage protects you in the event you cause damage or injure someone. You can increase your coverage amount for added protection.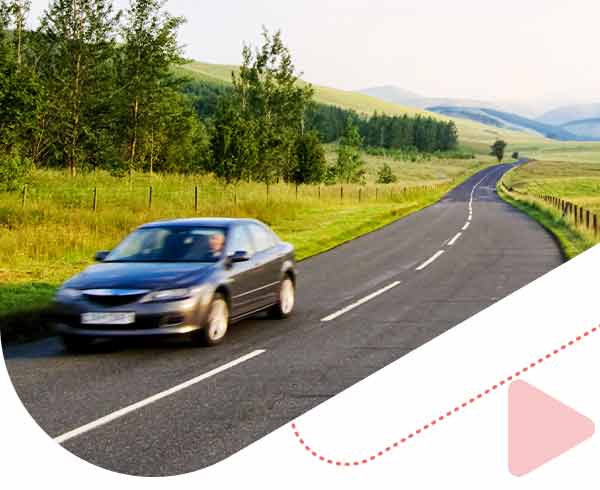 Statutory Accident Benefits
Drivers get certain medical benefits and other expenses if injured or killed in an auto accident. You can purchase additional coverage for most accident benefits.
Here is the minimum coverage included in a standard auto insurance policy :
Medical payments : Up to $65,000 for non-catastrophic injuries or up to $1 million for catastrophic injuries.
Funeral expenses : Up to $6,000.
Disability income benefits : $185/week for 104 weeks.
Death benefits : Minimum of $25,000 to spouse and $10,000 to dependants.
Income replacement : 70% of gross wages. Maximum of $400 per week.
Learn more about what's covered under statutory accident benefits in Ontario.
Direct Compensation Property Damage (DCPD)
This covers damage to your vehicle in accidents where you are not at fault. For this coverage to take effect, the accident must occur in Ontario and must involve another insured vehicle.
Uninsured Automobile
This provides coverage in the event of injury or death by an uninsured motorist. It also applies if you're involved in a hit and run.
Optional Car Insurance Coverage In Ontario
Ontario drivers can add extra coverage that is above the minimum coverage for third party liability and accident benefits. There are also different types of optional car coverage available for additional protection :
Comprehensive Coverage
Comprehensive insurance coverage provides you with protection for vehicle damage by weather events, theft, vandalism, fire, earthquake, and falling objects.
Collision Coverage (or called Upset Coverage)
Collision insurance coverage protects against damage from a collision by another car or object. This coverage applies to most types of accidents.
Specified Perils Coverage
This protects against pre-defined risks named in your policy that can include theft, fire, wind, hail, water, and other types of damage. You have coverage for the perils listed in your policy only.
All Perils Coverage
This coverage combines comprehensive and collision. You have coverage for all types of risk unless they are explicitly excluded in your policy.