Compare Markham's Best Auto Insurance Rates And Coverage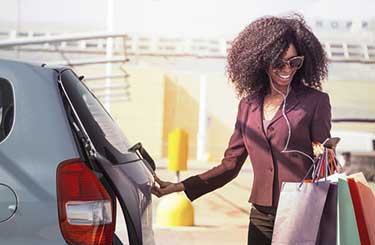 Shopping for car insurance in Markham? At ThinkInsure, we can help you get the cheapest rates for auto insurance in Markham. With the high cost of car insurance today, we know that saving money is a priority for you and your family.
Our Markham car insurance experts can help you get the coverage you need at the best rates. We'll also make sure you get the right coverage and policy to ensure you get the best value for your money.
If you want the cheapest car insurance, let us help you compare care insurance quotes.
Choose ThinkInsure To Get Markham Car Insurance
For over 45 years, ThinkInsure has been proudly providing the best car insurance coverage at the cheapest rates in Markham. Discover the ThinkInsure Advantage and see why so many Markham drivers choose ThinkInsure for their auto insurance :
Savings : We save you money. We can quickly get you insurance quotes from over 50 providers. You can compare and save.
Selection : We give you lots of choice. Quickly compare quotes and choose the best option for your car insurance needs. Get the best car insurance coverage at the lowest rates in Markham.
Service : Our customers are important. Providing you with customer service and satisfaction is a top priority for us. With our team of licensed insurance professionals, you will get personalized expert advice and service. We will go the extra mile to make sure your car insurance needs are met.
Made Easy : We make Markham car insurance easy! Getting a Markham car insurance quote is easy. Whether you choose to compare quotes online or you call 1-855-550-5515, our team of experts will you get the cheapest car insurance quotes in Markham.
"
I switched to ThinkInsure three years ago for my car and home insurance. I was with a big company but the customer service was terrible. It was so frustrating having to repeat myself every time I called. With ThinkInsure, I get personal service and the know my situation and give me excellent advice and service. My rates dropped some, but more importantly, the service is so much better!
"
Adam, Markham, Ontario
How To Get A Car Insurance Quote In Markham
Simply enter your driving information and we will compare multiple Markham car insurance quotes for you. Then just make your choice from the best quotes and save.
Don't be left wondering if the quote you're getting is the best rate. If you reside in Markham and you're looking for the best coverage at a low price, we will find what you're looking for.
Compare auto insurance quotes in a couple easy steps :
Step 1
Begin Your Quote
---
Start your car insurance quote.
Start
Step 2
Tell Us About Yourself And Vehicle
---
Provide us with some basic personal, driving and vehicle information.
Step 3
Compare The Quotes
---
Compare quotes, coverage and discounts from the best Markham insurance providers.
Step 4
Choose The Best Policy
---
Choose the quote with the best rate and coverage. Confirm the details with our experts and purchase your policy.
How Much Does Car Insurance Cost In Markham?
Drivers in Markham pay higher than average car insurance rates. You can expect to pay between $1900-$2000 annual for car insurance. Many drivers pay more than this if they have a ticket or accident on their driving record.
Comparing car insurance quotes is the most effective way to shop for auto insurance and find the cheapest rates.
About Driving And Car Insurance In Markham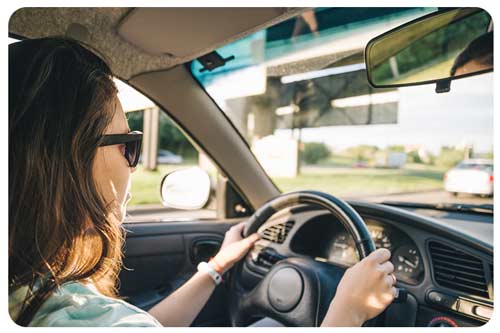 Markham is the largest city in the York region and one of the larger municipalities in the GTA. Located just north of Highway 401 and close to the DVP, highway 404, highway 7, and the 407 it's an ideal location for businesses and for people who commute into the downtown core.
With lots of roads and highways come lots of traffic, congestion, and the potential for accidents. Insurance rates in the city of Markham are some of the highest in province. Drivers regularly pay more than provincial average, and rates continue to climb.
Expensive rates in the region make it very important for drivers to compare car insurance quotes. At ThinkInsure, we can help you find the lowest rates and save.
Why Choose ThinkInsure For Your Car Insurance Quote In Markham?
If you like saving time and money - and, really, who doesn't? - it makes total sense to shop around before making a major purchase decision. That includes car and auto insurance. If you are a driver in Markham, we make the process of comparing competitive, cheap auto insurance rates quick and easy.
The Fastest Way Too Compare Cheap Markham Car Insurance Quotes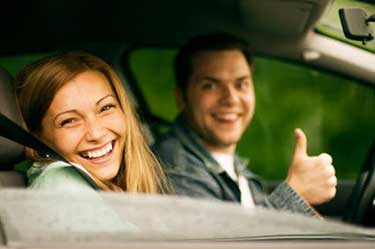 Simply enter some basic information about you and your vehicle into our Online Quick Quote tool and we will compare multiple car insurance quotes for you.
Then just make your choice from the cheapest rates in Markham. As well, you can call 1-855-550-5515 and one of our Markham car insurance experts will be happy to help you.
Wondering if the one auto insurance quote you've gotten reflects the best rate is not enjoyable. So if you reside in Markham and are looking for the best car insurance coverage at a cheap rate, we will find what you're after.
Getting You The Best Auto Insurance Is Our Top Priority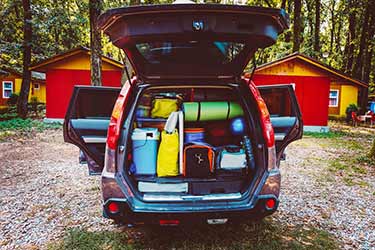 We know our success depends on satisfying your auto insurance needs. Since we are independently owned and operated, we get you unbiased quotes from multiple insurers. First, we assess your car insurance needs. Then we search for the products that best meet your requirements. We help make sure you receive the best coverage possible for the best price in Markham.
We Can Find Coverage For Essentially Any Markham Driver
For those with a great driving record - and even those with a not-so-great driving record - we can give you the best rates available in Markham. We prepare and present to you the most affordable rates in Markham, allowing you to compare rates and buy the cheapest coverage.
Get An Online Quick Quote OR Call 1-855-550-5515
There's no reason to delay. Start saving money now. We compare car insurance rates for all of Markham. Let ThinkInsure compare Markham car insurance quotes for you and see how much you can save!
Markham Stats, Driving Facts and Car Insurance
Things You May Not Know About Markham and Driving in the GTA
With a population of over 340,000, Markham is the largest of nine municipalities in York Region. The seventh largest municipality in Ontario, Markham covers 211.5 hectares and is bounded by Steeles Avenue to the south. Markham's northern boundary includes Highway 7 from Yonge Street east to Highway 404 as well as a line between 19th Avenue and Stouffville Road running west to Highway 404. Markham's eastern boundary is the York-Durham line.
Markham Is the most diverse municipality in Canada, with over 65% of its population part of visible minority groups.
Over 400 national and international companies have their headquarters in Markham. Close to 900 high-tech and life sciences companies are located in what's considered Canada's High-Technology Capital, all of which means busy workday commutes in Markham.
Major highways passing through Markham include Highway 404, which runs from Toronto to north of Newmarket, and Highway 407, which connects Markham with Vaughan, Brampton and Burlington.
How Do These Facts Impact Markham Car Insurance Prices?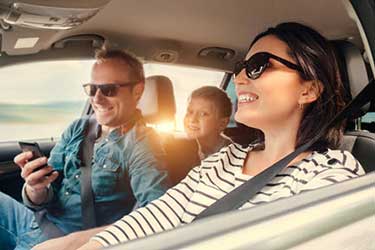 What these Markham stats and facts help illustrate is that Markham is a vibrant city with lots of cars on the road. This translates to plenty of driving and traffic congestion, which can lead to car accidents - especially multi-vehicle accidents.
More traffic tickets, as well as car theft and increased insurance fraud, is, of course, connected to the number of vehicles on the road. Different insurance providers provide different car insurance quotes depending on their specific algorithms to determine rates. Which results in some Markham insurance rates ending up higher and some lower than others.
To make sure you get the best car insurance rates in Markham, choose ThinkInsure. We will shop and compare to get you the best Markham car insurance coverage and rates. We'll make the entire process of buying car insurance in Markham easy.
Markham Car Insurance FAQs
Have questions about your car insurance policy? Want to know how to save more? Check out these common questions about Markham car insurance coverage and quotes:
Getting a car insurance quote with ThinkInsure is simple. You can get a quote online through our website. Simply choose the type of quote you need, enter your information and we'll compare rates. You choose the best quote and save money. Or if you prefer, give us a call to get a quote over the phone.
There are many reasons why car insurance can be expensive in Markham. More traffic volume, more accidents, higher instances of theft and fraud and close proximity to major highways are all factored in by insurers when assessing risk and determining rates.
Comparing your auto insurance options is the most effective way to get cheaper rates. Comparing quotes annually and whenever there is a change in your car insurance needs gives you the chance to see what the market has to offer. If you don't compare quotes, you won't know if you are maximizing your cost savings.
There is no secret to saving money on car insurance. In fact, it can be as simple as following a few quick tips. Make sure you compare quotes when your policy comes up for renewal, ask about discounts you may qualify for, bundle your coverage, drive safe and stay claims free, drive an insurance friendly vehicle, and use winter tires. Follow these tips and you will help lower your auto insurance costs.
You bet! We can help you compare quotes for all types of vehicles (cars, trucks, SUVs, sports cars) and can get you coverage for all your driving needs. Whether you are a new driver, senior, drive a classic car, or need high risk auto insurance, we can help you get coverage and save.