Dec 10, 2020
Find Out The Cheapest Cars To Insure In Ontario
We all want to know the cheapest cars to insure. If you're starting on your car purchasing journey, this might be a good time to include research on the cost of insuring your dream car.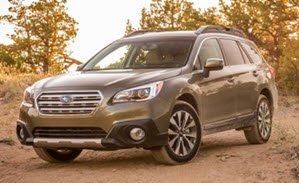 Comparing coverage from various insurers is a great way to rein in your total car ownership costs – especially if you've taken out a car loan. This guide will help you to understand how your choice of car will influence your insurance rate.
Why Are Some Cars Cheaper To Insure Than Others?
Certain types of cars, models and makes are less to insure than others. Insurers track all the costs involved in car insurance claims and can link them back to specific car models.
Things like the vehicle type, accident rates, repairs, theft and safety ratings for the vehicle have a significant impact on the rate. We'll get more into this later in the article.
Top 20 Cheapest Cars To Insure For 2020
Here is the top 20 list of the cheapest cars for insurance rates in 2020 as reported by Forbes. Vehicle types such as SUVs and crossovers top the list.
Mazda CX-3 Sport
Honda CR-V LX
Jeep Wrangler Sport S
Subaru Outback 2.5i
Fiat 500X
Honda Odyssey LX
Subaru Forester 2.5i
Mazda CX-5
Jeep Renegade Sport
Honda HR-V LX
Honda Fit LX Sensing
Jeep Compass Sport
Subaru Crosstrek
Ford Escape S
Chrysler Pacifica Touring
Buick Encore Preferred
Hyundai Tucson SE
GMC Canyon
GMC Savana Van G2500 LS
Chevrolet Express Van G2500 LS
Here are the past lists for 2019 and 2018 of the least expensive vehicles for insurance premiums.
2019
Honda Odyssey
Jeep Wrangler
Subaru Outback
Mazda CX-3
Honda HR-V
Honda CR-V
Jeep Renegade
Ford Escape
Subaru Forester
Jeep Compass
Source : Forbes
2018
Toyota Prius C Hybrid Automatic 2WD
Chevrolet Cruze LS Automatic 2WD
KIA Sedona L Automatic AWD
Nissan Versa Note S CVT 2WD
Ford Focus Electric Automatic 2WD
Hyundai Elantra LE Automatic 2WD
Chevrolet Cruze Hatchback Automatic 2WD
Toyota Tundra Reg Cab Automatic 2WD
GMC Canyon SL Crew Cab Automatic 2WD
Jeep Wrangler
Source : leasecosts.ca
Cheapest Vehicle Types In Ontario To Insure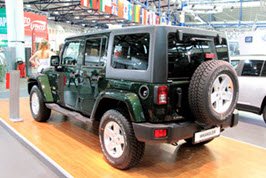 SUVs, crossovers and minivans are "more politely piloted than sports or high-performance luxury cars" according to Forbes' blogger, Jim Gorzelany. These types of cars are designed for to be families where safety is a top priority.
Also, their drivers are generally more experienced and cautious. Almost all of the cars on these lists fall into this family car category.
Both the Jeep Wrangler Sport 4WD (a SUV) and the Honda Odyssey LX (a minivan) have 5-star safety ratings. This is the highest rating a vehicle can receive from the National Highway Traffic Safety Administration which is an important factor that makes their insurance less.
Here is a breakdown by vehicle type of models that are less expensive to insure.
Top SUVs
An SUV is an extremely popular vehicle today. Here are some of most affordable SUVs for premiums :
Honda CR-V
Jeep Wrangler
Hyundai Santa Fe Sport
Dodge Journey
Jeep Cherokee
Ford Escape
Mazda CX-5
Nissan Rogue
Chevrolet Equinox
Toyota RAV4
Top Trucks
Trucks are popular in Canada. Here are some of the most economical pickup trucks to insure :
Chevrolet Colorado
Toyota Tundra
Chevrolet Silverado
Nissan Titan
Nissan Frontier
Toyota Tacoma
GMC Canyon
Ford F-Series
GMC Sierra
Ram Pickup
Sports Cars
Sports cars are generally more to insure compared to other vehicle types. If you want to drive a sports car and save as much as possible, consider a vehicle from this list from autobytel.com :
2017 Mazda MX-5 Miata
2017 BMW Z4 Roadster
2018 Corvette Stingray
2017 Subaru BRZ
2017 Porsche Boxter
2018 Audi TT
2018 Chevrolet Camaro SS
2017 Ford Mustang GT
2018 Subaru WRX STI
2018 Nissan 370Z
Top Electric Cars
Driving an electric car? Thinking about buying or leasing one in the future? Many insurance providers offer an eco friendly discount of up to 10% for drivers with an electric or hybrid car. Here are some to checkout :
Kia Soul EV
Nissan Leaf
Fiat 500e
Hyundai IONIQ
Tesla Model 3
BMW i3
Volkswagen e-Golf
Ford Focus Electric
Top Luxury Cars
Luxury vehicles are associated with higher costs because they are more expensive, a bigger target for thieves, and they tend to be more expensive to repair. But you can still find good rates. Here are the least expensive luxury cars to insure from Autobytel.com :
Acura TLX
BMW 3 Series
Cadillac CTS
Buick LaCrosse
Toyota Avalon
Lexus ES
Volvo S60
Infiniti Q50
Lincoln MKZ
Audi A4
Cheapest Cars To Insure FAQs
Smaller cars and SUVs tend to be more affordable to insure in Canada. The Mazda CX-3 and Honda CR-V are excellent options to get low insurance rates.
The vehicle brand you choose will affect your how much you pay. The least expensive brand is difficult to determine without also considering the model, vehicle type and many other factors. Toyota, Jeep, Honda, Hyundai are some of the best car brands to save money.
The most family cars are mid-sized cars, minivans, or SUVs are less to insure. These types of vehicles tend to have strong safety ratings, security features, and cost less to repair. The Honda Odyssey is a good choice for savings. Find out how much your premium will be by comparing quotes.
It depends on the vehicle. But, in general, older cars are less expensive to insure for many reasons. For example, many drivers keep minimal coverage on older vehicles, which helps to lower insurance. Speak to your insurance provider to find out for sure if your older car is cheaper to insure.
The most affordable cars to insure at 18 years old are small to mid-sized vehicles. Ideally, teen drivers will get added onto their parent's insurance policy as an occasionally driver to save the most.
Most smaller vehicles cost less buy and have low insurance premiums. Some of the budget friendly compact cars include the Nissan Micra, Kia Rio and Ford Fiesta for lower rates.
Shop Around To Find The Least Expensive Vehicle To Insure
The car you choose has a huge impact on how much you will pay for insurance. Shopping around and doing your research could save you hundreds of dollars annually. When you find the right vehicle, we'll gladly help you find the best coverage at the lowest price.
Here Are Some Other Helpful Insurance Articles
Average Car Insurance In Ontario By Month, Age And Gender
Car Accident Reporting And What Do After You've Been In An Accident
A Guide to the Ontario Graduated Driver's Licensing System
The Total Cost To Own And Drive A New Car
Demerit Points In Ontario
<<Your Ultimate Guide To Winter Tires In Canada
Does Having A Fireplace Increase Your Insurance? >>