Feb 27, 2020
Your Best Guide For Finding The Cheapest Cars To Insure In Ontario
We all want to know the cheapest cars to insure. If you're starting on your car purchasing journey, this might be a good time to include research on the cost of insuring your dream car.
Researching the cheapest Ontario car insurance rates is a great way to rein in your total car costs – especially if you've taken out a car loan. This guide will help you to understand how your choice of car will influence the insurance rates you'll pay.
Click to go to the various sections of the guide.
Top 10 Cheapest Cars To Insure 2019
Top 10 Cheapest Cars To Insure 2018
Top 10 Cheapest Cars To Insure 2017
Top 10 Cheapest Cars To Insure 2016
Top 10 Cheapest Cars To Insure 2015
Cheapest Used Cars To Insure
Cheapest SUVs To Insure
Cheapest Trucks To Insure
Cheapest Sports Cars To Insure
Cheapest Electric Cars To Insure
Cheapest Luxury Vehicles To Insure
Reasons Why Some Cars Cost Less To Insure
FAQs
Why Are Some Cars Cheaper To Insure Than Others?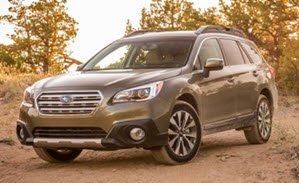 Certain types of cars, models and makes are cheaper to insure than others. Insurance companies track all the costs involved in insurance claims and can link the types of costs back to specific car models.
Here are the car related factors that impact how cheap a car is to insure :
Type Of Car : What is the car designed for? Is it a performance or family car?
Claims Costs : How expensive it to repair or replace the car?
Theft : Is the car more likely to get stolen?
Safety : Does the car have a high safety rating?
We'll get into this in more detail later in the article.
What Is The Cheapest Car To Insure In Ontario?
The cheapest car to insure will change over time. As new vehicle models become available and as insurers adjust how they determine insurance rates, the cost to insure some vehicles will go up or down.
Here are frequent models that top the list of the cheapest cars to insure over the last 5 years.
Honda Odyssey
Jeep Wrangler
Honda CR-V
Toyota Prius
Chevy Cruze
Nissan Versa
Top 10 Cheapest Cars To Insure Lists For The Last 5 Years
Want to know the 10 top cheapest cars to insure in Ontario? We've included the Top 10 lists of the cheapest car to insure for the last five years as reported. SUVs, crossovers and mini vans top the lists as the cheapest to insure with the Honda Odyssey and Jeep Wrangler Sport 4WD topping the lists.
What Are The Cheapest Cars To Insure 2019?
According to Forbes, here are the cheapest cars to insure in 2019 :
Honda Odyssey
Jeep Wrangler
Subaru Outback
Mazda CX-3
Honda HR-V
Honda CR-V
Jeep Renegade
Ford Escape
Subaru Forester
Jeep Compass
Which Car Are Cheapest To Insure in Ontario 2018?
According to leasecosts.ca, here are the 2018 cheapest cars to insure :
Toyota Prius C Hybrid Automatic 2WD
Chevrolet Cruze LS Automatic 2WD
KIA Sedona L Automatic AWD
Nissan Versa Note S CVT 2WD
Ford Focus Electric Automatic 2WD
Hyundai Elantra LE Automatic 2WD
Chevrolet Cruze Hatchback Automatic 2WD
Toyota Tundra Reg Cab Automatic 2WD
GMC Canyon SL Crew Cab Automatic 2WD
Jeep Wrangler
What Are The 2017 Cheapest Cars To Insure?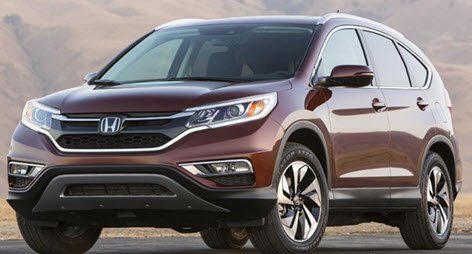 According to Forbes Online Magazine, here are the cheapest cars to insure in 2017 :
Honda Odyssey
Jeep Renegade Sport 2WD
Jeep Wrangler Black Bear 4WD
Honda CR-V
Jeep Compass 2WD
Subaru Outback 2.5L AWD
Jeep Cherokee Sport 2WD
Buick Encore 2WD
Jeep Patriot Sport 2WD
Subaru Forrester 2.5i AWD
What Is 2016 Cheapest Cars To Insure List?
According to Forbes Online Magazine, here are the cheapest cars to insure in 2016 :
Honda Odyssey LX
Honda CR-V LX
Dodge Grand Caravan
Jeep Patriot Sport 2WD
Jeep Wrangler Sport
Jeep Compass Sport 2WD
Ford Escape S 2WD
Buick Encore Sport Tour
Jeep Cherokee Base 2WD
Nissan Frontier King Cab
What 2015 Models Have The Lowest Insurance Costs?
According to Forbes Online Magazine, here are the cheapest cars to insure in 2015 :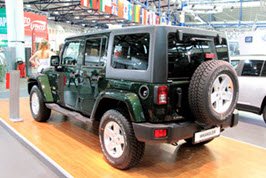 Jeep Wrangler Sport 4WD
Jeep Patriot Sport 2WD
Honda CR-V LX AWD
Dodge Grand Caravan SE Plus
Honda Odyssey LX
Jeep Compass Sport 2WD
Subaru Outback 2.5i AWD
Ford Edge SE 2WD
Smart Fortwo Pure Coupe
Ford Escape S 2WD
SUVs, Crossovers And Minivans Are Generally The Cheapest To Insure
SUVs, crossovers and minivans are "more politely piloted than sports or high-performance luxury cars" according to Forbes' blogger, Jim Gorzelany. These types of cars are designed for to be families where safety is a top priority.
Also, their drivers are generally more experienced and cautious. Almost all of the cars on these lists fall into this family car category.
Both the Jeep Wrangler Sport 4WD (a SUV) and the Honda Odyssey LX (a minivan) have 5-star safety ratings. This is the highest rating a vehicle can receive from the National Highway Traffic Safety Administration which is an important factor that makes them cheaper to insure.
What Are The Cheapest Used Cars To Insure?
Used cars are generally cheaper to insure than new vehicles as long as they aren't too old. So, if you are looking to save on insurance costs, consider used. According to autobytel.com, here are some of the cheapest used cars to insure :
Buick Lucerne
Buick LaCrosse
Toyota Camry
Volvo V70
Toyota Avalon
Mercury Grand Marquis
Volvo S80
Mini Cooper
Volkswagen Beetle
Chevrolet Impala
What Are The Cheapest Used Cars To Insure For Teenagers?
Teenagers, new drivers and young drivers pay more for insurance. One way to help lower costs is to drive a vehicle that is cheap to insure.
This often means driving a small to mid-sized car with a good safety rating and affordable replacement parts. It also means getting quotes for vehicles that are commonly featured on the cheapest car to insure list.
Use the lists above and get a car insurance quote to find the cheapest car to insure for young drivers.
What Is The Cheapest SUV To Insure?
SUVs are extremely popular. They are also known for being affordable to insure. Here are some of the cheapest SUVs to insure :
Honda CR-V
Jeep Wrangler
Hyundai Santa Fe Sport
Dodge Journey
Jeep Cherokee
Ford Escape
Mazda CX-5
Nissan Rogue
Chevrolet Equinox
Toyota RAV4
What Are The Cheapest Trucks To Insure?
Trucks are popular in Canada. Here are some of the cheapest pickup trucks to insure :
Chevrolet Colorado
Toyota Tundra
Chevrolet Silverado
Nissan Titan
Nissan Frontier
Toyota Tacoma
GMC Canyon
Ford F-Series
GMC Sierra
Ram Pickup
What Are The Cheapest Sports Cars To Insure?
Top 10 Sports Cars With Lowest Insurance Costs
Sports cars generally cost more to insure compared to other vehicles. Insurance can get expensive. If you want to drive a sports car and save as much as possible, consider a vehicle from this list of cheapest high performance cars to insure from autobytel.com :
2017 Mazda MX-5 Miata
2017 BMW Z4 Roadster
2018 Corvette Stingray
2017 Subaru BRZ
2017 Porsche Boxter
2018 Audi TT
2018 Chevrolet Camaro SS
2017 Ford Mustang GT
2018 Subaru WRX STI
2018 Nissan 370Z
You can save even more on insurance by looking for the cheapest used sports car to insure. Used vehicles generally have slightly more affordable insurance rates.
What Are The Cheapest Electric Cars To Insure?
Driving an electric car? Thinking about buying or leasing one in the future? Insurers offer an ecofriendly discount of up to 10% for drivers with electric or hybrid cars. Here are some of the cheapest electric cars to insure :
Kia Soul EV
Nissan Leaf
Fiat 500e
Hyundai IONIQ
Tesla Model 3
BMW i3
Volkswagen e-Golf
Ford Focus Electric
What Are The Cheapest Luxury Cars To Insure?
Luxury vehicles are associated with higher insurance rates because they are more expensive, a bigger target for thieves, and they tend to cost more to repair. But you can still find affordable car insurance rates. Check out this list of cheapest luxury cars to insure from Autobytel.com :
Acura TLX
BMW 3 Series
Cadillac CTS
Buick LaCrosse
Toyota Avalon
Lexus ES
Volvo S60
Infiniti Q50
Lincoln MKZ
Audi A4
What Types Of Vehicles Are The Cheapest To Insure?
Driving A Minivan, SUV Or Crossover Will Get You The Cheapest Insurance Rates
If you're looking for the cheapest vehicle type to insure you will want to look into SUVs, minivans and crossovers. By far these cars rate best on several factors that make them inexpensive to insure. These vehicles are less expensive to repair, less likely to be stolen, have fewer claims reported and excellent safety ratings.
At the same time, they are generally driven by a segment of the population who have low risk profiles for accidents and claims. If you're thinking of buying a car that is cheap to insure, look into vehicles in this category.
Cars With Less Claims Costs Have Cheaper Insurance Rates
Penny Gusner, an expert at insure.com summarized the key factor of cheaper rates by saying, "Insurance rates are all about claims – how many and how big. Cars that are cheapest to insure typically are easy to repair OR have fewer claims OR both."
In general, the more a car costs the more expensive it will be to repair (or replace). The majority of the cheapest cars to insure are reasonably priced with mid-trim levels which helps keep insurance claims costs lower.
What Car Related Factors Contribute To Cheaper Insurance Rates?
There are many car related factors insurance companies use to determine ratings for specific makes and models. The cheapest cars to insure in Canada share these some commonalities :
1) Type Of Car Driven
The type of car that people choose to drive often reflects their lifestyle, life stage and what they use the vehicle for. A vehicle such as a minivan or crossover is more likely driven by a married person with children and it is used for transporting children.
Insurers predict, based on the statistics that they keep, that people who drive a certain type of vehicle are concerned with safety and drive with caution. This driver behaviour usually results in lower risk of collisions or claims.
2) Higher Safety Ratings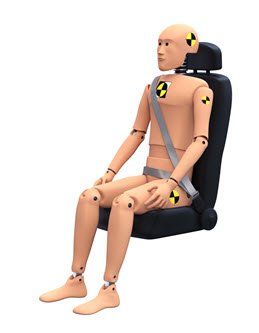 A car's safety rating impacts the insurance rates for the car. Higher safety ratings translate into lower insurance premiums. Cars are becoming safer every year with advances in engineering and technology. Safety ratings are based on :
1. Crash Protection : How well does a car protect the people in it in the event of a crash? This where things like airbags, crumple zones and frame design make a car safer. A car's resistance to rollover is important also.
2. Crash Avoidance : New technologies that can help prevent a crash or reduce its severity make a car safer. These include :
Forward Collision Warning
Lane Departure Warning
Rear view Video Systems
Automatic Emergency Braking
Choosing a car with a solid safety rating will help reduce your premiums. For more information on cars and their ratings, you can visit the website for the National Highway Traffic Safety Administration (NHTSA) or safercar.org.
3) Lower Repair Or Replacement Costs
If you purchase a vehicle that has high repair costs (such as the Porsche Cayenne) you will pay more for insurance. Not only are repair costs higher but so are the costs to replace the car if it's damaged too much to be fixed or if the repair costs exceed the value of the car.
4) Less Likelihood Of Theft
Did you know that in Canada, according to the IBC, a car is stolen every 7 minutes. Car theft is a serious problem and risk for insurance companies. They have to transfer some of this cost to the consumer. If you drive a car with a low rate of theft, you will save on your premiums. Adding an aftermarket anti theft alarm device can help you save even more.
See How Other Cars Measure Up For Insurance Claims And Ratings
The Insurance Bureau of Canada provides a yearly edition of "How Cars Measure Up" for insurance claims for almost 3000 vehicles. You can download or view this table (in Excel or Pdf) to rate your make, model and year of car to see how it compares to other vehicles.
The report shows the amount paid out in claims per year, per model. A green rating means that your car ranked favourably (lower than average claim costs). If your car insurance claims are in the 'green' zone, you can probably save money on your premiums because claims costs were lower.
Insurance Savings Tips To Consider Before Buying A New Car
Here are some tips to consider before you buy a new car to help keep your rates as cheap as possible :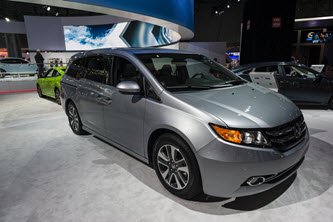 Get A Quote Or Advice : Do your research on insurance costs for the car that you want to buy. Get a car insurance quote or get some advice from an insurance expert.
Check The Safety Rating For The Car : Find out what the safest cars in Canada are before you buy. Cars with 5 star ratings cost less to inure.
Review The IBC's Claims History Report : Use the Insurance Bureau's "How Cars Measure Up" report to compare paid out claims on the car you are thinking of buying.
Save With Hybrids Or Electric Cars : Did you know that green vehicles qualify for an insurance discount of 10% or more?
Alarm System : Install an aftermarket theft alarm (anti-theft device) to make your car more difficult to steal and could save you 15%.
Winter Tires : Winter tires are safer and most insurance companies will give you a 5% discount if you use them.
Learn some more with our top 45 tips to save on car insurance.
Cheapest Cars To Insure FAQs
Here are some common asked questions about cheap cars to insure :
The cheapest family cars to insure are mid-sized cars, minivans, or SUVs. These types of vehicles tend to have strong safety ratings, security features, and are affordable to repair. The Honda Odyssey is a good choice for low rates.
Smaller cars tend to be more affordable to insure. One vehicle that is known for having the cheapest insurance is the Chevrolet Cruze, as well as the Toyota Prius.
The cheapest cars to insure at 18 years old are small to mid-sized vehicles. Ideally, teen drivers will get added onto their parent's insurance policy as an occasionally driver to get the cheapest rates.
First time drivers face some of the most expensive car insurance rates. To get cheaper rates, first time driver should considered a used vehicle. Used vehicles are cheaper to insure. A used Honda CR-V, Toyota Camry, or Buick Lucerne is known for being some of the cheapest cars to insure for new drivers.
Whether you lease or finance a car, the cost to insure a vehicle will remain the same. In general, popular, top selling, safe, and reliable vehicles are the cheapest to insure. Find the type of car that meets your driving needs and then compare car brands and models to find the best rates.
Smaller vehicles tend to be cheaper on insurance. Some of the cheapest compact cars to insure include the Nissan Micra, Kia Rio, and Ford Fiesta.
Comparing car insurance quotes using an insurance broker is the most effective way to find a car that is cheapest to insure based on your driving needs, history, and coverage requirements.
The colour of your vehicle does NOT impact your car insurance rates. This is a myth. Your colour choice is not a factor used by insurance companies to set insurance prices.
It depends on the vehicle. But, in general, older cars can be cheaper to insure for many reasons. For example, many drivers keep minimal coverage on older vehicles, which helps to lower insurance costs. Find out for sure if your older car is cheaper to insure by comparing quotes.
↑ Top
Here Are Some Other Helpful Insurance Articles
Average Car Insurance In Ontario By Month, Age And Gender
Car Accident Reporting And What Do After You've Been In An Accident
A Guide to the Ontario Graduated Driver's Licensing System
The Total Cost To Own And Drive A New Car
Demerit Points In Ontario
<<How To Buy A Used Car In Ontario
G1, G2, G - Ontario's Graduated Driver's Licensing System Guide>>