Jun 25, 2020
Some Cars Are More Expensive To Insure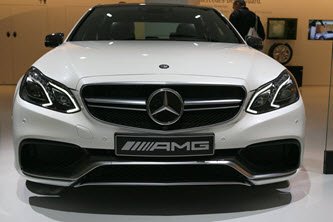 When shopping around for a car, it's important to know if your car will be expensive to insure before making a purchase decision. Insurance costs impact the overall cost to drive.
We all know there are certain types of cars that are more expensive to insure. As the price tag increases and the rarer, the car gets a more expensive car insurance quote.
What Are The Most Expensive Cars To Insure?
Top 10 Most Expensive Cars To Insure
AutoGuide.com outlines the most expensive cars to insure :
Mercedes AMG S65 Convertible
Dodge Viper GTS
Mercedes AMG S63 Convertible
Maserati Quattroporte GTS
Mercedes S550 Convertible
Mercedes AMG C43 Convertible
Mercedes Maybach S600
Mercedes AMG SL65
Nissan GT-R NISMO
Audi R8 V10
What Are The Common Characteristics Of The Most Expensive Cars To Insure?
Based on the above list, it's clear that there are commonalities among the cars that are more expensive to insure :
Sports cars and luxury vehicles
Horsepower and engine size
Convertibles
Foreign manufacturers
If you want to lower your costs, consider these factors when considering your next vehicle purchase.
Which Factors Make Cars Expensive To Insure?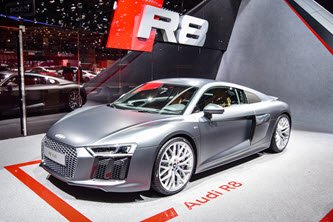 Here are three key factors that typically make cars more expensive to insure :
Imports : It's no secret the most expensive vehicles to insure are imports such as BMW, Audi, Mercedes Benz, and Porsche. The sticker price will impact how expensive insurance is.
Repairs : The cost of parts and the complexity to fix a vehicle is a key factor and a reason why imports and expensive cars cost more to insure.
Theft : Expensive cars are commonly targeted for theft. However, thieves also target vehicles that are easy to steal. Before purchasing a vehicle, check to see if it ranks on the list of most stolen vehicles.
Here Are Some Savings Tips If Your Car Is Expensive To Insure
For some drivers, expensive coverage is not a deterrent. You want a specific car, even though it is more expensive to insure, in relative terms. But this doesn't mean you still don't have the ability to save.
Even though your vehicle may be more expensive to insure than the average vehicle, you can still reduce insurance costs with these 45 tips to save on car insurance.
FAQs On Why Some Cars Are More Expensive To Insure