Apr 20, 2023
OPCF 23A/23B explained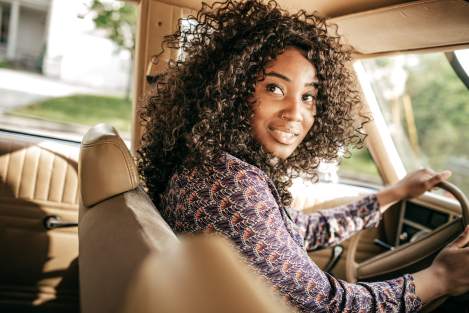 OPCF 23 is an additional layer of protection in your car insurance. It is applicable if you have a claim for a loss covered under the DCPD portion of your coverage.
Ontario has a standard automobile insurance policy, which includes various coverage options, including the OPCF 23A endorsement. This blog post will take a closer look at OPCF 23A and 23B and what it covers.
OPCF 23: lienholder protection
OPCF 23 protects those who have an insurable interest in the vehicle. This endorsement typically includes protection for lienholders and mortgagees such as banks, lending institutions, car financing companies, and leasing companies.

This protects the Lienholder or Mortgagee if a vehicle is not repaired or replaced after an accident. It does this by making them joint payees in case of a loss. There are two types of this Ontario Policy Change Form – 23A and 23B.

This endorsement is applicable if you finance your vehicle. If you lease your vehicle, you can add OPCF 5. Since you cannot finance and lease your vehicle at the same time, you can have either OPCF 23A or OPCF 5, but not both.
What is OPCF 23A?
OPCF 23A is an optional endorsement that you can add to your policy. Some finance companies may require you to add it as a condition to qualify for financing.
With OPCF 23A, it works in unison with DCPD protection. If you are involved in an accident and the other driver is at fault, but they do not have insurance or they flee the scene, your insurance company will cover the damages to your vehicle, up to the limit of your policy.
This coverage also applies to accidents where the other driver is insured, but their insurance policy does not provide enough coverage to pay for the damages. It protects you and the lienholder from financial loss.
It is important to note that OPCF 23A only covers damages to your vehicle. It does not cover any injuries sustained in the accident or damages to any other vehicles or property involved in the accident. To cover these expenses, you would need other types of coverage in your policy, such as liability or accident benefits.
Download a PDF OPCF 23A form from FSRAO
.
OPCF 23B – mortgage endorsement, lienholder protection broad form
OPCF 23B is similar to OPCF 23A, but with an extra layer of protection for the lienholder. It requires the insurance company to notify the lienholder when insurance has been cancelled and ensures that if an insured individual violates a policy condition that would normally result in denial of coverage, the lienholder would still be protected.
This endorsement is in place to protect the mortgagee against fraud or misrepresentation by the policyholder. This coverage may be required as a condition of financing when buying a vehicle.
What is the difference between OPCF 23A/23B?
OPCF 23A/23B share the same intent - to offer protection to lienholders. OPCF 23A offers protection in the event a vehicle is a total loss. Whereas OPCF 23B offers protection if you, the insured, have your plan canceled because of a policy violation.
Is OPCF 23A/23B mandatory in Ontario?
It is not a mandatory part of Ontario car insurance to have OPCF 23A part of your agreement.
Adding OPCF 23A does come at an additional cost, similar to all other endorsements and optional coverage. But it can be worth it for the peace of mind it provides. The cost can vary depending on your insurer and your individual circumstances, such as your driving history and the type of vehicle you own.
When considering adding OPCF 23A it is important to speak with your insurance provider to understand the specific terms and conditions of the endorsement. Make sure you fully understand what is covered and what is not, as well as any limits or deductibles that may apply.
Contact us to learn more about OPCF23A/23B
OPCF 23A is an optional endorsement that can provide valuable protection for your vehicle in the event of an accident caused by an uninsured motorist or a hit-and-run driver.
If you are considering adding OPCF 23A to your policy or it's requested by a loan provider, be sure to speak with our team of experts to fully understand the terms and conditions.