Sep 24, 2020
What To Do If You Are Involved In A Hit and Run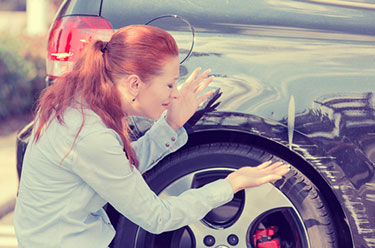 Perhaps the only thing worse than getting into a collision is a hit and run. Having another driver hit your vehicle and leave without taking responsibility for their actions is frustrating to say the least. You are left with damage to your vehicle and questions about how it happened and what to do next.
Does a hit and run affect car insurance quotes? How does hit and run insurance work? Keep reading to learn more.
How To File A Hit And Run Insurance Claim
Filing a hit and run claim is the same process as any other car insurance claim. Once you file a report with the police, contact your insurer to open a claim. Most insurers require you to file a police report for the hit and run within 24 hours of the incident for it to be a hit and run. Provide them with the details of the collision. Work with your insurer to come up with a hit and run settlement for the repairs to your vehicle.
Yes. Your insurer will investigate the hit and run as they do with all other types of car accidents. They will perform an investigation that is separate from the police report to determine fault.
Yes, if your vehicle was it by another car in a parking lot accident you can file a claim for the damages.
Yes. No-fault insurance applies to hit and runs. If you are hit by another vehicle that flees the scene, you will not be at fault. However, you may still be responsible for paying your deductible.
A hit and run is a criminal offence. You should contact the police immediately to file a report. The police report will provide your insurer important information when assessing your claim.
Make Sure You're Covered For Hit And Runs
No one wants to be the victim of a hit and run but they happen quite often. Make sure you are covered with proper automobile insurance by speaking with our advisors.