Jan 11, 2021
Learn How Your Car Insurance Deductible Works
Not clear on what a car insurance deductible is and how it works? A deductible is one of the most commonly misunderstood aspects of car insurance. It is a term that most people know about, but many do not fully understand how it impacts their insurance and what it means for them if they file a claim.
Did you know that car insurance deductibles are in place to allow insurers to share some of the costs of a claim? If they did not exist, there would be a greater temptation for policyholders to file more frequently, leading to higher rates. Any time your vehicle was scratched, you could start the process for your insurer to pay out and fix the damage.
Keep reading to learn more about how your car insurance deductible works.
What Is A Car Insurance Deductible?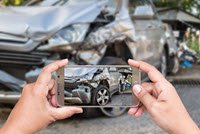 Car insurance deductibles are an element that is included in your policy, outlining the amount of money you will personally be required to pay before your provider pays the rest. Although it seems straightforward, choosing the your deductible amount will depend on the types of insurance you choose and your individual needs.
The only time you will have to pay a deductible is when you file a car insurance claim. The amount will vary based on each individual policy. When searching for coverage, always factor in how much your deductibles will cost and what is included.
How Much Is Your Car Insurance Deductible?
When purchasing automobile coverage, you will have the opportunity to choose the amount. Choose a deductible that makes sense based on the coverage and your financial situation. On average, they cost between $500-$1,000.
Most drivers have a $500 deductible. With car insurance in Ontario, the standard deductible offered by insurance companies is $500 for collision and $300 for comprehensive. But this doesn't mean it is right for you.
Let's say if you have a vehicle over 10 years old, you may not want to carry a $1,000 deductible because the vehicle value is likely within a few thousand dollars.
Generally, the higher your deductible the lower your yearly payment. By reviewing your insurance or contacting your insurer, you can confirm how much of a deductible you carry.
What Are The Types Of Auto Insurance Deductibles?
Automobile insurance is broken down into multiple types, each with a different deductible :
Collision Deductibles
If you have collision insurance and you have been in an accident where your car requires a repair, the amount you pay depends on whether you are at-fault or responsible for the accident :
Pay Full Amount : You pay the full amount when you are 100% responsible.
Pay Partial Amount : You pay a partial amount. If you are 50% responsible, you pay 50% of the deductible.
Comprehensive Deductibles
When filing under comprehensive insurance, you always pay the full deductible.
Your deductible is one of the factors that influence your premium – the higher it is, the lower your costs will be. Make sure you check with your insurer to confirm the types of hazards included.
Does Your Car Insurance Deductible Affect How Much Pay?
Generally, the higher the amount you choose, the lower your insurance rate will be. For example, choosing a $2,000 deductible will have a lower premium than one with the $500 option.
Why is this case? Higher deductibles reduce the odds of you filing smaller claims. Let's say that you have a $500 deductible. You get into an accident, file a claim, and find out there is $5,000 worth of damage.
You will pay $500 out of pocket in this scenario, and your insurer will pay the remaining $4,500 to cover the $5,000 of damage. You pay the deductible if you cause the accident. If you are not the cause of the accident or have accident forgiveness, your insurer may waive the fee.
Tips For Choosing A Car Insurance Deductible
Choosing your amount is a financial decision. It will affect how much you pay for insurance. Here are some factors to consider :
What is your financial situation? If you can afford to pay some money out of pocket, then you can save.
How much will you save by increasing your deductible? Run the numbers to see how much you will save much will you save per year? How many years will it take to pay off if you increase it?
What is your risk tolerance? Are you willing to increase it for the cost savings? Are you willing to risk paying more if you get into an accident or need to file?
Should I Use My Insurance Deductible Or Just Pay For The Damage Myself?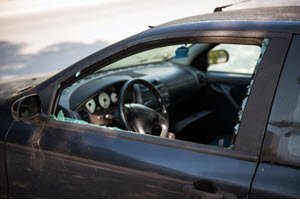 There are situations where you may be better off paying for damage to the car yourself rather than filing a claim. Here is an example :
If you get into an accident and have $550 worth of damage to your vehicle and your deductible is $500, is it worth filing to have your insurance provider pay the additional $50?
Remember, when you file– regardless of how much – you are responsible for paying it. Since filing could increase your payments upon renewal, you are better off paying for the damage yourself.
What Does A Disappearing Deductible Mean?
A disappearing, or vanishing, deductible is an endorsement that can be added to your insurance to lower your costs. For each year you do not file, your payment will be reduced by 20%. Ideally, after five years of driving, there would be no fee to pay unless you make a claim.
Advantages
It is an extra way to save.
You pay less money out of pocket if you file an at-fault accident.
Once you sign up, your insurer will automatically lower your cost each year.
Disadvantages
You will have to pay an extra cost to add it to your plan.
Not all drivers qualify.
Not all insurers offer this incentive.
It may or may not be worth it, depending on when/if you file.
Car Insurance Deductible FAQs
Some insurers offer a zero deductible. Under some circumstances, you may be able to waive the fee during the process. However, these plans may have higher costs, and you may need to meet specific criteria to qualify. An example is having the additional endorsement for windshield replacement insurance where you don't pay if your windshield is cracked or damaged.
It all depends on your confidence in your driving abilities and financial situation. If you increase to a $1,000 deductible, you will save on your insurance, but you will have to pay out of pocket if you file. Be sure to choose an amount that you can afford.
No. Each insurer that offers this feature has a unique way to administer its program. Some will offer a fixed discount per year, while others use a percentage. Each insurer has its own rules, terms, and conditions.
You will be required to pay the deductible if your car is stolen.
Make Sure You Understand Your Car Insurance Deductible
Deductibles are an important consideration when you are searching coverage. Make sure you choose an amount you are comfortable paying. Not sure what amount to choose? Speak with our experts to learn about your options.
Here Are Some Other Articles You May Be Interested In
A Guide to the Ontario Graduated Driver's Licensing System
Reporting An Accident In Ontario
How To Buy A Used Car