Sep 29, 2020
Understanding Insurance Deductibles
Not clear on what an insurance deductible is and how it works? Understanding insurance policies can be a challenge. There are countless insurance terms and phrases that are difficult to decipher and have complex meaning, and insurance deductibles are on the top of the list.
A deductible is one of the most commonly misunderstood aspects of insurance policies. It is a term that most people know about, but many do not fully understand how it impacts their policy and what it means for them if they file an insurance claim.
In this guide we'll take a look at insurance deductibles and answer common questions about this policy element:
How Do Insurance Deductibles Work?
Car Insurance Deductibles
Home Insurance Deductibles
Insurance Deductible FAQs
What Is An Insurance Deductible?
An insurance deductible is the amount a policyholder is responsible for paying when they file a claim. Insurance deductibles are an element that is included in your policy, outlining the amount of money you will personally be required to pay before your insurance provider covers the rest in the event of a claim. The only time you will have to pay a deductible is when you file an insurance claim.
Deductible Amounts Will Vary Based On The Type Of Insurance Policy
When purchasing an insurance policy, you will have the opportunity to choose the deductible amount for the type of coverage. Choose a deductible that makes sense based on the insurance type and your financial situation.
Insurance Deductibles Affect Insurance Costs
As a general rule, the higher the deductible amount you choose, the lower your insurance. For example, choosing a policy with a $2,000 deductible will have lower premium than a policy with a $500 deductible.
Why is this case? Higher deductibles reduce the odds of you filing smaller claims.
All Types Of Insurance Have Deductibles
Some policies have multiple deductibles for different causes of loss. No matter which type of insurance policy, a deductible is part of the policy and something to consider when comparing coverage options.
How Do Insurance Deductibles Work?
What is the purpose of having a deductible? Let's use an example to illustrate how insurance deductibles work. Let's say that you have a $500 deductible for your car insurance policy. You get into an accident, file a claim, and find out there is $5,000 worth of damage.
In this scenario, you will pay $500 out of pocket, and your insurance company will pay the remaining $4,500 to cover the $5,000 of damage. You pay the deductible if you cause the accident. If you are not the cause of the accident, your insurer may waive your deductible.
Why Do Deductibles Exist?
Deductibles are in place to allow insurers to share some of the costs of a claim. They help to prevent minor claims. If deductibles didn't exist, there would be a greater temptation for policyholders to file claims more frequently. This would lead to higher insurance.
Do Insurance Deductibles Affect My Premiums?
Yes. There is a direct correlation between your deductible amount and your insurance premiums. In general, increasing your deductible will lower your insurance. If you do increase your deductible, ensure you are in a financial position to pay that amount should you need to file a claim.
Factors To Consider When Choosing A Deductible
Choosing your deductible amount is a financial decision. It will affect how much you pay for insurance. Here are some factors to consider when choosing a deductible:
What is your financial situation?: If you can afford to pay some money out of pocket, then you can save.
How much will you save by increasing your deductible?: Run the numbers to see how much you will save on your insurance if you increase your deductible. How much will you save per year? How many years will it take to pay off if you increase it.
What is your risk tolerance?: Are you willing to increase your deductible for the cost savings? Are you willing to risk paying more if you get into an accident or need to file a claim?
Car Insurance Deductibles
What Is A Car Insurance Deductible?
A car insurance deductible is the amount of money you pay when you file a claim. Your insurer covers the rest. It is actually the same as deductibles for other forms of insurance. However, there are some nuances for auto insurance deductibles that make them unique.
For example, auto insurance policies have separate deductibles for collision and comprehensive coverage. But, there is no deductible for third party liability coverage.
What Are The Types Of Car Insurance Deductibles?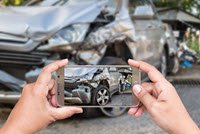 Auto insurance coverage is broken down into multiple types of coverage, each with their own deductible :
1) Collision Coverage Deductibles
If you have collision insurance coverage and you've been in an accident where your car requires a repair, the amount of deductible you pay depends on whether you are at fault or responsible for the accident :
Pay Full Deductible : You pay the full deductible when you are 100% at fault.
Pay Partial Deductible : You pay a partial deductible when you are only partially at fault. So if you are 50% at fault, you pay 50% of the deductible.
2) Comprehensive Coverage Deductible
When making a comprehensive insurance claim, you always pay the full deductible. Comprehensive covers claims where your vehicle has been damaged while parked.
Your deductible is one of the factors that influences your costs for a car insurance quote. Generally speaking, the higher your deductible, the lower your costs for this type of insurance. Make sure you check with your insurer to confirm the types of hazards your specific policy covers.
Do Higher Or Lower Deductibles Impact Your Car Insurance Costs?
Insurance companies use deductibles as a way of keeping down the cost of car insurance. Car insurance deductibles definitely impact your Ontario car insurance – as do other factors. Generally speaking, the higher your auto insurance deductible, the lower your monthly or annual insurance premium will be.
What Is the Average Car Insurance Deductible In Ontario?
Most people have a $500 deductible. In Ontario, the standard deductible offered by insurance companies is $500 for collision coverage and $300 for comprehensive coverage. But this doesn't mean it is right for you.
Do I Have To Pay The Deductible If I Have Accident Forgiveness?
Accident forgiveness is a feature you can add onto your policy to prevent cost increases. Even with this coverage, you still need to pay your deductible.
↑ Top
Home Insurance Deductibles Explained
What Is A Home Insurance Deductible?
A home insurance deductible is the amount homeowners pay when they file a claim. The deductible amount will vary based on the type of claim and the amount you chose for your policy.
How Does A Home Insurance Deductible Work?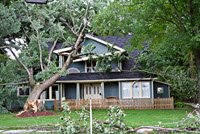 What does a deductible mean in home insurance? A homeowner's insurance deductible works in virtually the same way as with other forms of insurance. The main difference is there may be a number of deductibles for different amounts for specific types of home insurance coverage.
What Are The Types Of Home Insurance Deductibles?
In most cases of loss or damage to your property, your general policy deductible will apply when making a claim. This applies to claims for personal property, loss of use of your dwelling, damage to your building, and more. However, your policy may include a number of additional deductibles for specific causes of loss.
Common additional types of home insurance deductibles include :
These additional coverages commonly have a higher deductible. There are also a number of types of coverage where no deductible applies. However, there are coverage limits, and if your claim exceeds your coverage limit, you will have to pay the balance out of pocket.
How Does A Deductible Work For Renters Insurance?
A deductible for renters insurance works in the same way that it does for home insurance. Renters typically choose a lower deductible amount to lower their out of pocket payment amount if they need to file a claim.
What Is The Average Home Insurance Deductible In Ontario?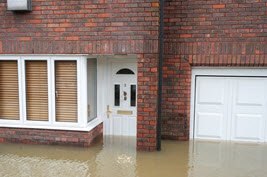 A typical deductible is $1,000, although many homeowners opt for a higher $2000 deductible. This includes condo owners. For renters, they commonly have $500 deductibles.
Does this mean it's the best deductible for home insurance? Not necessarily. You may be able to increase or decrease your home insurance deductible to set it at a number that is advantageous to you – either paying less out of pocket or saving annually.
When Do You Pay The Deductible For Homeowners Insurance?
You pay your house insurance deductible when you file a claim for property damage or loss. There are some instances where you do not have to pay your deductible. When filing a claim, speak with your insurer about the application of your deducible.
When Will My Insurer Waive A Deductible For Home Insurance?
It's possible your insurer may be willing to waive your home insurance deductible. In most cases, they will waive your deductible if your claim exceeds a certain dollar value.
Why Is My Home Insurance Deductible Increasing?
When it comes time to renew your policy, you may notice that your home insurance deductible has increased. Why is this the case? It's most likely a result of filing too many claims. Those small claims here and there can add up and have an impact on your coverage.
If you find yourself in this situation, it's important to compare home insurance quotes to make sure you get the coverage, and deductible, that meets your current needs.
↑ Top
Should I Pay My Insurance Deductible And File A Claim?
There are situations where you may be better off paying for damage to your home or car yourself rather than filing an insurance claim. This is most common for small claims. Here is an example that compares a deductible vs. out of pocket payments for damage :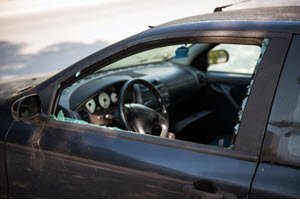 If you get into an at-fault accident and have $550 worth of damage to your vehicle and your deductible is $500, is it really worth filing an insurance claim to have your insurance provider cover the additional $50?
Here's another example - If you have a home insurance claim of $8,000 and your insurance deductible is $1,000, your insurance provider will pay $7000 and you will have to pay $1000 of the total cost of the repair. Deductibles are set for each policy, so you will want to check with your insurance broker about the deductible on your policy.
Remember, when you file a claim – regardless of how much – you are responsible for paying the deductible. Considering the fact that filing a claim could increase your insurance upon renewal, you are better off paying for the damage yourself.
↑ Top
Here are some additional questions about insurance deductibles for car and home insurance policies :
A deductible is part of your insurance policy. It is a sum of money policyholders need to pay from their own pocket when they file a claim. Most types of insurance polices include a deductible. The deductible amount will vary based on the policy and insurance type.
There are many different types of insurance deductibles. They are applicable for all types of insurance:
Auto insurance deductible
Homeowner insurance deductible
Business insurance deductible
Life insurance deductible
Travel insurance deductible
Health insurance deductible
There can also be different types of deductibles within the insurance types.
The deductible mount you choose is up to you. You can choose the minimum amount offered by your insurer or choose to increase it. Overall, the best deductible amount for you is the one you are comfortable paying. Assess your finances, and choose an amount that makes sense for you.
Yes it will. Increasing your deductible will reduce insurance. The more you increase it, the more you will save on your policy.
It all depends on your confidence in your driving abilities and financial situation. If you increase to a $1,000 deductible, you will save on your insurance, but you will have to pay that amount out of pocket if you file a claim.
The number one rule when choosing an auto insurance deductible is to choose an amount that you will be comfortable with and can afford to pay.
What happens to an insurance premium when a deductible is lowered? Good question! When you lower your deductible, or any deductible for any type of insurance coverage, you risk seeing your insurance increase. The one benefit to lowering your deductible is you will pay less out of pocket when you file a claim.
When you get into a car accident, you may or may not have to pay your deductible when filing a claim. It really comes down to these situations :
Not At Fault : You will likely not be required to pay your deductible if you are found to be of no fault for causing the accident.
At Fault : If you are found to be 100% at fault for the accident, you will be required to pay your deductible in full.
Partially At Fault : If you are found to be partially at fault, you could be required to pay your full deductible or part of the deductible, depending on your insurance company's claims policy.
Vehicle Is Vandalized Or Stolen : Even though the loss is covered by your policy, you will be required to pay the deductible for the claim.
Liability Claims : Liability insurance coverage claims do not require you to pay a deductible when filing a claim.
Some insurers offer a zero deductible policy. Under some circumstances, you may be able to waive your deductible when making a claim. However, these plans have higher insurance, and you may need to meet certain criteria to qualify.
Many insurers will simply deduct your deductible amount off of the estimate for the repairs to your home. For example, if your deductible was $1000 and your adjuster finds the damage to your home to be $12,000. They will offer you a check for $11,000. So, you don't actually pay out of pocket for your deductible.
↑ Top
Understand Your Insurance Deductible Before You Get Coverage
Insurance deductibles are an important consideration when choosing your policy. Whether you are shopping around for a home or auto policy, make sure you choose a deductible amount you are comfortable with. No sure what amount to choose? Speak with our experts about your options.
Here Are Some Other Articles You May Be Interested In
Average Car Insurance In Ontario By Month, Age And Gender
A Guide to the Ontario Graduated Driver's Licensing System
Reporting An Accident In Ontario
A Simple To Follow Guide For How To Buy A Used Car
<<Hit And Run Insurance In Ontario : Are You Covered?
Car Modifications And Insurance>>