Jun 6, 2022
Does insurance cover a cracked windshield?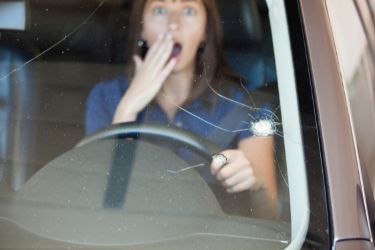 Do you have windshield insurance? Are you covered for a broken windshield?
Drivers don't give it much thought until you're driving down the road and BANG! A stone flew up and hit your windshield. You immediately see a stone chip or crack. It won't take long before that little chip or line spreads across your windshield, which could compromise safety.
After you recover from being startled, you begin to consider your options. Do you leave the chip alone and hope it doesn't spread? Do you file for a repair or replacement? Or is it better to pay for the repairs out of pocket?
Here's what you need to know about cracked windshields and your next car insurance quote.
What is windshield insurance?
Windshield repair insurance is an add-on that is commonly included in comprehensive insurance. It includes the cost to repair or replace your windshield should it get damaged, chipped, or cracked from stones and other debris coming into contact.
If you do not have the additional protection, repairs may only be covered if caused by another vehicle or a falling object.
Is windshield replacement covered under insurance?
In most cases, auto glass repair and damaged windshields are not included with basic plans but with additional policies. You'll be covered if a rock or other object hits your windshield while driving. If you have complete glass protection, you may not be required to pay the insurance deductible. Your provider may also offer an add-on called full glass coverage.
Avoid delaying the repair. Cracked windshields can reduce your visibility and can be a safety hazard. Your vehicle's structural integrity could be compromised and provide less protection if you are involved in an accident.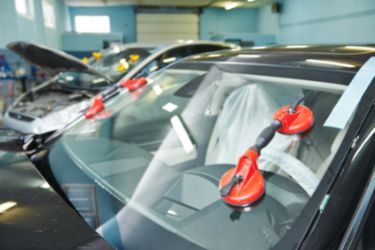 Does insurance cover a windshield chip?
You can fix a chip in your windshield without paying the deductible. However, getting a ding or chip repaired is often more affordable - even if it does not include it. Repairs can cost between $50-$300.
Cost depends on the size of the chip and your vehicle
A 2019 Globe and Mail report mentions that 37% of cars were sold with ADAS (advanced driver assistance systems). Although these car safety features help with lane-keeping assistance, blind-spot detection and adaptive cruise control, they could increase costs up beyond $1,000.
How to get your windshield replaced by insurance
The first step is to contact your insurer and ask for their advice. They may suggest going to a specific supplier or repair professional. Minor dents or chips can often be filled straight from specialty auto glass repair shops.
On the other hand, if you require a full replacement, the answer will vary between each provider. Depending on the degree of damage and your policy, it will be submitted online or by phone call to your provider.
Will insurance cover a cracked windshield?
It depends. If your windshield was cracked by a rock while driving and you have auto glass protection, it will probably be covered. If it was cracked in another way, it may or may not be covered based on the circumstances of the damage.
Are pitted windshields covered by insurance?
Pitting is the natural ageing of a windshield. It's caused by sand, dust, and other debris coming into contact over an extended period. Pitting causes small craters to form, distorting the sunlight and impacting your vision.
Since pitting is considered wear and tear, it's not commonly covered by your insurer. Speak with an advisor to get clarification if pitting would be included.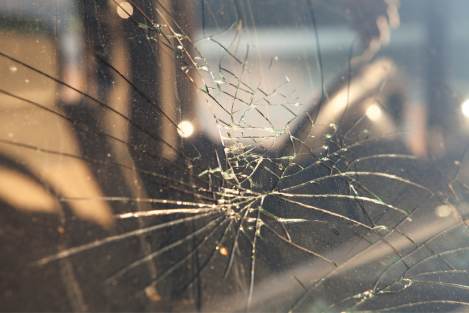 Should I use insurance to replace my windshield?
Windshield damage is one of the most common types of car insurance claims. Whether or not you should file depends on the type of damage. Simple repair costs significantly less than a whole replacement.
Always compare the pros and cons. If you have the money to pay for the repairs out of pocket, it may make sense to avoid the time and effort of filing. You'll also keep your record claims-free. Even though it may not impact your rates now, if you already have some or need to file in the future, it could cause an increase.
Does windshield replacement affect insurance rates?
A windshield replacement will not result in a drastic increase, but it may increase by a few dollars per month. If you have a claims-free record, one windshield claim every 5 to 7 years will not lead to a high increase.
However, if you have multiple in a short period, you could see a spike in your costs. Having your insurer pay for the replacement adds a claim to your record, which could indirectly affect expenses if you need to file a more significant amount.
Windshield insurance FAQs
Yes. If you have additional protection, scratches should be covered if they occurred due to flying stones or a negligent act (vandalism). Check your Ontario car insurance documents to verify.
If you have comprehensive insurance, your repairs will be covered if a rock or other debris causes damage to your windshield. Check your agreement or speak with an advisor to verify what is covered.
The amount it will cost to replace your windshield will depend on several factors – the severity of the damage, vehicle type, who replaces it, and if you choose a new or used windshield. It's worthwhile to compare repairs for auto glass from various to find the best price.
It can range from a few hundred dollars to more than $1,000. Visit an auto glass specialist in your area to get a quote for your vehicle make and model.
How do you know if your insurance will cover a chipped, pitted, or cracked windshield?
Speaking with one of our experts will confirm if you have coverage to support you in the event of a damaged windshield. About 90% of chips eventually turn into cracks – don't wait around to see if your policy will help cover the repairs.