We Can Help You Save On Ontario Home Insurance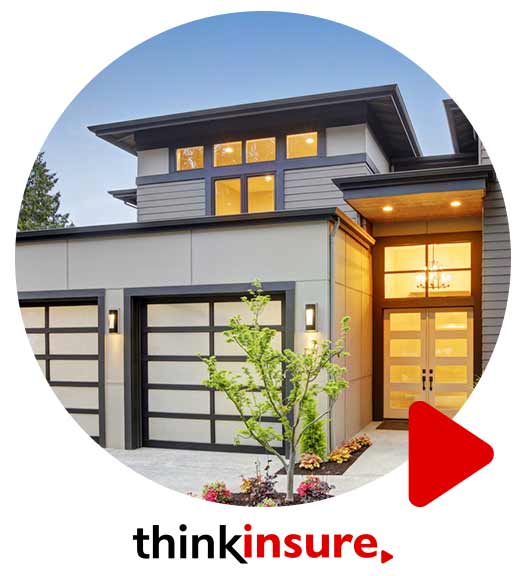 Protect Your Home With Custom Home Insurance Coverage
Your house is your home base. It's the place where you're most comfortable. It's also one of your biggest investments. You need to protect your dwelling and its belongings with an effective home insurance policy.
There are more than 5.5 million private dwellings and millions of property owners in Ontario. Each has diverse coverage needs. With the right policy, you can protect your home, contents and yourself.
Own a house in Mississauga? A Condo in downtown Toronto? A townhouse in Ottawa? Live in the country side or in rural Northern Ontario? You need to understand your coverage options to reduce risk and save.
Below you will find great tips and savings advice about home insurance in Ontario.
Learn about Ontario home insurance coverage options.
Understand why house insurance coverage is important.
Learn how easy it is to compare homeowners insurance quotes.
Get the best tips and savings advice.
And much more.
How To Get Home Insurance In Ontario
It's easy to get home insurance in Ontario. Quickly shop and compare the best rates from the top providers and save!
Compare home insurance quotes in a couple of quick steps :
Begin Your Quote
---
Start your home insurance quote.
Start
Enter Your Personal And Home Information
---
Enter your personal and home details.
Compare The Cheapest Quotes
---
Compare quotes from top home insurance providers.
Choose The Best Rate And Policy
---
Choose the best rate and coverage and get your home policy.
Get The Cheapest House Insurance Quotes In Ontario
Shopping for Ontario home insurance is worth your time. The simple act of starting a quote opens up the door to multiple home insurance coverage options.
When you shop online for home insurance quotes in Ontario you will :
Save time.
Have more insurance quotes to compare.
Find the cheapest rates.
Home insurance quotes vary based on the insurer. Get coverage for your home at a price that fits your budget by comparing home insurance online.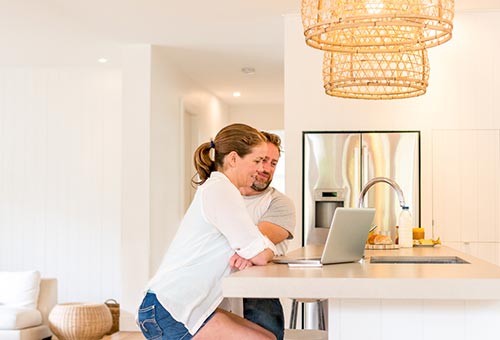 How Do You Get Cheap Home Insurance In Ontario?
You want the best coverage AND you want the cheapest home insurance too!
No one wants to pay more for coverage than they have to, right? Here are a number of effective ways to get the best home insurance rates :
10 Tips To Get The Lowest Home Insurance Rates
1. Compare Home Insurance Quotes Online
Taking the time to compare home insurance quotes online gives you more choice. It allows you to see what the insurance market has to offer. Insurance experts help you explore your options.
2. Adjust Your Home Insurance Deductible
Increasing the deductible on your home insurance policy will help to lower your insurance rates. You will pay more out of pocket when you file a claim. Raising your home insurance deductible will lower your monthly or annual insurance costs. It will save you money long term when you stay claims free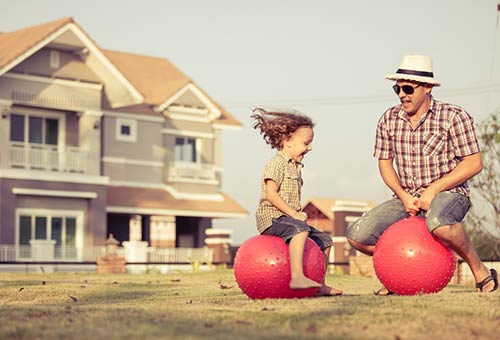 3. Get The Right Amount Of Home Insurance Coverage
There is such a thing as having too much coverage. Too much coverage will cost you more money. You want to have the right amount of property insurance for your home and belongings.
4. Increase Your Home Security
Installing motion sensors, burglar alarms and taking other security measures could qualify you for a discount. It will give you the peace of mind in knowing you're protected. Plus, insurance providers love when you add extra safety features.
5. Quit Smoking
Many insurers will offer a lower rate for non-smokers. There is a lower risk of fire loss in homes with non-smokers. Quitting smoking pays off and results in insurance savings.
6. Build A Claim-free Record
Fewer claims are always good. Having a clean claims record will help you keep your home insurance costs down. Consider the insurance impact before opening a claim.
7. Get A Credit Check
Having good credit helps. Allowing an insurer to run a credit check can help you save on home insurance. A good credit rating could qualify you for a discount.
8. Bundle Your Insurance
Combine all your insurance policies under one insurer. You will qualify for savings on all policies. It will also be easier to manage all policies.
9. Stay Up To Date With Home Renovations
Ensure you stay up to date with your home maintenance. Updating your roof, electrical, and plumbing will help you save. Dated pipes and wiring pose greater risk. This is even more important if you own an older home.
10. Don't Increase Risk
Avoid adding more risk. This includes installing a pool, hot tub, trampoline or other items linked with higher risk.
How Much Does Home Insurance Cost In Ontario?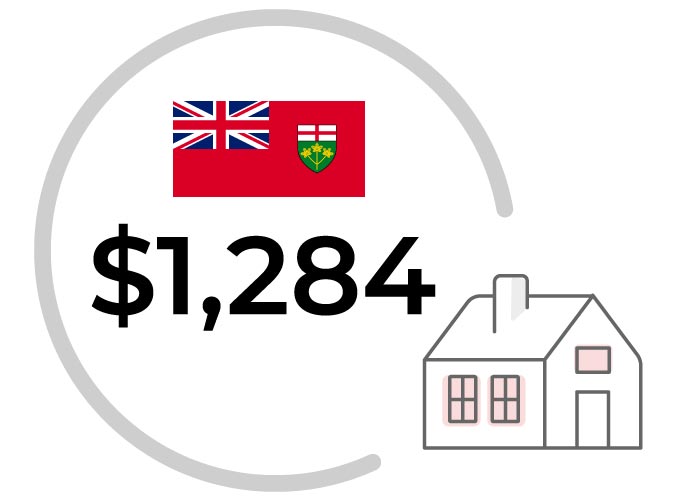 The cost for home insurance varies from home to home. There is no one size fits all formula for setting home insurance costs.
Ontario homeowners can expect to pay anywhere from $700 to $2000 per year for home insurance coverage. Average homeowners insurance costs in Ontario vary by many other factors in addition to home value and coverage. Location, types of risks, contents, and more are all factored to set average home insurance rates.
Home insurance costs increase as home value increases. For example, you will pay less for home insurance on a $300,000 home than a $500,000 home. There is no typical home insurance cost in Ontario.
How Do I Get A Discount On Ontario Homeowners Insurance?
Saving on Ontario homeowners insurance is important to property owners. Whether you own a house, condo, or townhome you want to get the best coverage at the lowest rates.
There are plenty of ways you can get discount homeowners insurance quotes. Here are the top home insurance discounts :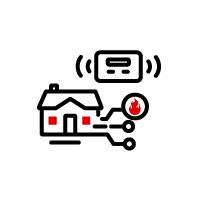 Home Security / Monitoring Discount
Save by installing a home monitoring or security system.

Mortgage Free Discount
Pay off your mortgage? Notify your insurer to get a discount.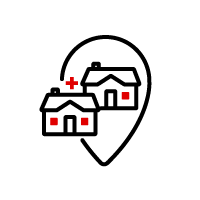 Multi location Discount
Also own a cottage, condo, or seasonal home? Bundle all properties in the same policy and save.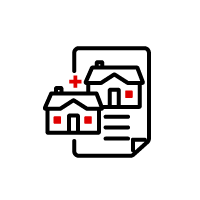 Multi Policy Discount
Bundle your car and home coverage in the same policy to save on both.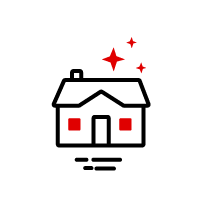 New Build Discount
Qualify for a discount if you owner a new build or newer home.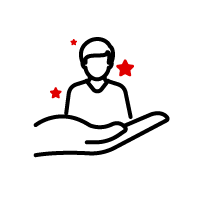 Loyalty Discount
Get rewarded for your loyalty. Renew your policy with your current insurer to get a discount.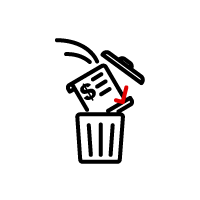 Claims Free Discount
Save money for remaining claims free. Your discount could increase over time.

Water Damage Prevention Discount
Taking steps to prevent water damage will qualify you for a discount. Add a water prevention backup system, alarm, and shut off system to save.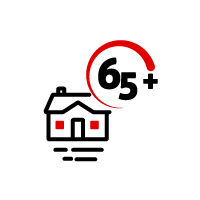 Mature Homeowner/ Retiree Discount
If you are over 50 you may qualify for a discount. Speak with your provider to see if you qualify.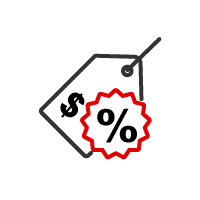 Pay Policy In Full Discount
Pay your policy in full and qualify for a small discount. Save on administration fees.
Combine Home And Auto To Save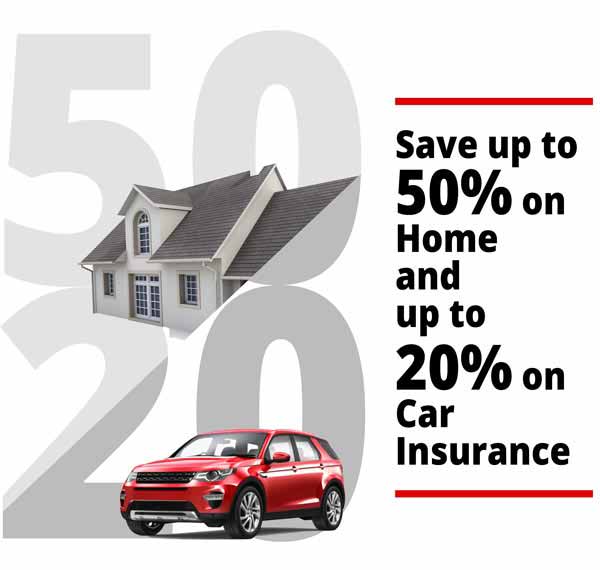 Bundling Is The Best Way For Savings
Combining home and auto insurance in one policy just makes sense, and it will save you dollars! Simplify the process when getting insurance quotes, filing a claim, or managing your insurance coverage.
Combining your home and auto insurance rates will qualify you for an insurance discount.
Things To Know About Ontario Home Insurance Coverage
Homeowners insurance works like any other insurance product. You purchase a policy in exchange for financial protection. You have coverage for your dwelling, property, and belongings if they're damaged or you suffer a loss.
Choose a policy and coverage that meets your specific needs. If you experience damage or loss, file a home insurance claim. Your insurer will provide you with the funds needed to repair and replace the damaged and lost belongings.
Your home insurance policy covers damage by perils such as fire, theft, vandalism, storm damage and more. Your home insurance policy provides coverage in four areas :
Building & Detached Structures
Personal Contents
Additional Living Expenses
Legal Liability
Homeowners also need to be aware of things that are NOT covered under their Ontario home insurance policy, including:
Business activity: Home-based business operations.
Criminal activities: Purposeful damage caused to the home or property. Fraudulent actions. Purposely injuring someone on your property.
Recreational vehicles: Ownership and use of watercrafts and recreational vehicles.
Flooding: Flood damage requires extra coverage.
Mold: There is no coverage for mold that develops because of poor maintenance. Mold as a result of a covered peril is covered in most cases.
Earthquakes and landslides: Some insurers offer this as a policy add-on.
Wear and tear: Normal wear and tear of your property is not covered.
Frozen pipes: Damage as a result of frozen pipes.
Insect damage: This is preventable. It's not covered under most policies.
Homesharing: Airbnb and other home sharing require a separate policy.
There's a lot to think about when getting home insurance. It's not just about price. Here are factors to consider when comparing quotes:
Need: How much coverage do you need?
Coverage: What type of policy makes sense for you? Basic, comprehensive, special coverage?
Rates: How much does a policy cost?
Value: How much value does a policy offer based on the quote rate? Do you get the coverage you need at the best price?
Services and extras: What extra services and benefits does an insurer offer?
Replacement value: The cost to rebuild your home from the ground up. Larger homes with more contents cost more to replace.
Property age: The age of your dwelling, roof and heating, plumbing and electrical systems.
Location: Your neighborhood matters. The risk of threats, number and cost of claims in your area. For example, home insurance is more expensive in a big city than in a smaller Ontario town.
Insurer providing the quote: The insurance company you get quotes from affects cost.
Home features: Pools, old wiring, finished basement, and roof type.
Distance from fire station: Being close to a fire hydrant and station can reduce damage risk.
Property use: If you use your home for business or have a rental unit, you'll need extra coverage.
Claims: Too many claims can affect your rates.
Policy type: The amount of coverage you choose will have a direct impact on policy cost.
Specialized coverage: Need extra contents coverage? Extra coverage will increase price.
Your home is your castle. It's also most people's biggest asset and the biggest investment you will make in your life. It's important to make you sure you protect your property. Without a home insurance policy, you'd be on the hook to cover the cost of damage.
Getting a quote for home insurance coverage is important for a number of reasons :
Your Home And Property Is Most People's Biggest Asset
You've probably heard it before. Your home is the biggest financial investment you'll make. For most people, it's true. It's important to think of how you're protecting your home and property. Protecting your investment starts by getting a house insurance quote.
Home Insurance Coverage Can Help If Something Happens
What if your home is suddenly ravaged by fire? Or perhaps it is destroyed? What if there's a burglary and the thieves made off with your valuables? Or some other extensive damage was to occur – such as a tree falling on your home?
Now, we don't want to appear negative – the worst is unlikely to happen. But this doesn't mean you shouldn't be doing the most you can to prepare yourself for all events. This includes getting the proper insurance coverage for your home, property and contents. Home insurance provides you with the protection you need when the unthinkable happens. Make sure you have the right coverage by comparing home insurance quotes.
Protect Against The Most Common Risks To Your Home
As a homeowner, you are inherently exposed to certain financial risk. There are many threats that could cause damage. Home insurance protects against these common perils:
Fire, smoke and lighting
Water damage (some types)
Weather and storm damage (wind, hail)
Theft and break-ins
Vandalism
Injuries occurring on your property
Falling objects
Its recommended homeowners insure their houses with enough coverage to rebuild if it is destroyed. There are three ways of defining adequate home insurance coverage.
Home Information : Know your home including the built year and build type. Helpful home assessment checklists are online.
Go To A Pro : Use an insurance professional to help calculate the proper rebuilding value.
What Do You Own : Take stock of what you own and create a complete room-by-room inventory of your belongings. It will help you get the right coverage and make it easier when filing a claim.
Its recommended homeowners insure their houses with enough coverage to rebuild if it is destroyed. There are three ways of defining adequate home insurance coverage.
Now: You can always get a home insurance online to compare quotes and look for cost savings.
Prior to purchasing a home: Compare home insurance quotes of a home you are considering prior to purchase.
Policy renewal: Renewal time is a great chance to find cheaper rates and save.
Changes in coverage needs: A change in coverage can mean a change in rates. It's a chance to lower home insurance rates.
If you have a mortgage, your mortgage lender requires you to have home insurance. They want protection in the event that something happens. Talk to your mortgage lender about their home insurance coverage requirements.
We Help You Compare Ontario Home Insurance Quotes And Save
Your home is unique. So are your coverage needs. We're homeowners just like you. We understand you want choice and the best rates. We have over 45 years of experience helping homeowners save on home insurance in Ontario. Our experts will compare quotes for coverage from the top providers in Ontario.
Homeowners choose us to gettheir insurance because we offer :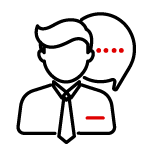 Expert Savings Advice
We have expert home insurance coverage and product training. We'll help you create a personalized policy to meet your specific coverage needs.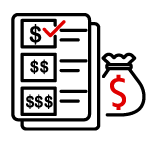 Compare The Cheapest Quotes
We partner with the top home insurance providers. Choose from many house insurance products. Quickly shop and compare the best home quotes. Get the cheapest price for the coverage you need.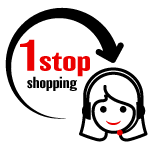 One Stop For Home Insurance
We provide one stop shopping for home insurance. Compare quotes from all the top insurance providers in minutes. We make comparison shopping quick and easy.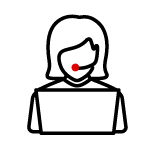 Personal Service For Homeowners
Customer service is a top priority us. Each customer gets a dedicated insurance advisor. They will take care of all your home insurance matters, including helping you with claims, making policy changes and answers your questions.
What Our Customers Are Saying About Us
We help thousands of homeowners get the coverage they need at the best rates. See what our customers are saying about ThinkInsure on Google.
We Have Hundreds Of 5 Star Reviews!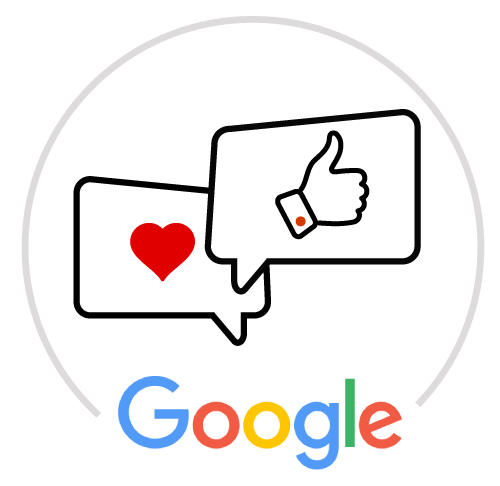 Average of 4.7 out of 5 stars in 653 Google reviews
Robert Spadafora
2020-02-12 19:16:05

Sandy Kerr was excellent to work with! She was fun, prompt in answering any inquiries and contacted me frequently with updates throughout the process. She was very friendly and helpful explaining any questions I had. I recommend anyone stuck in an insurance situation to give her a call!
Brooke Boomhour
2020-02-12 15:36:13

I am so incredibly happy and impressed with the customer service I received from Sandy Kerr. She really did go above and beyond to help me find auto insurance. My circumstance was not ideal, (switching provinces, not the best driving record) and she went through every obstacle for me to get the most accurate quote. Would highly recommend ThinkInsure just because of Sandy being so wonderful!
Maddy R
2020-02-11 23:25:08

Rafael gave me a great quote on car insurance, saving me a large sum of money each year.
Andrew Morris
2020-02-11 19:36:25

Natalie was very help in assisting me with my car insurance package, would highly recommend.
Vicentiu Gabriel Bobarnac
2020-02-11 17:28:01

Exelent service, profesional .They deliver what they promise
Colin Stevenson
2020-02-10 02:49:49

The customer service i received form Sandy Kerr was exceptional and the best service you could possibly receive.Sandy was very professional and amazing to work with. Thanks Sandy for all your help with the insurance process.
Tara Walker
2020-02-09 17:45:15

really helpful.. I was insured that afternoon.
tick aeg
2020-02-08 21:25:46

Sandy Kerr explained all my insurance questions in very professional way. Thanks
Previous
Next
Get Personalized Ontario Home Insurance For Your Needs
An average home insurance policy just won't do when it comes to protecting your home. Our team takes a personal approach to helping you with your home insurance needs. We know your home is unique. No two properties are the same. Your home type and contents are specific to your situation. We take the time to find affordable rates and the policy types you need.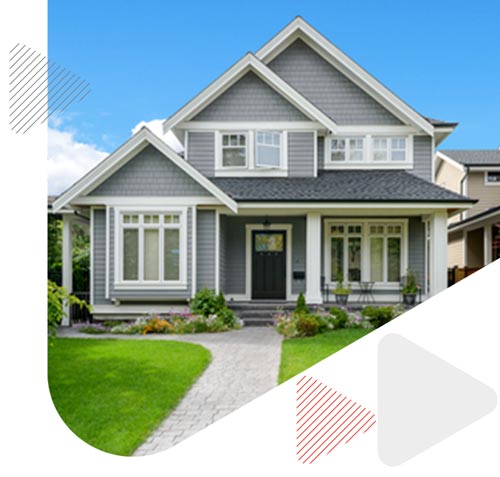 What Are The Main Types Home Insurance Coverage In Ontario?
What's The Difference Between Comprehensive, Basic / Named Perils, Broad And No Frills Insurance Coverage In Home Insurance?
There are a number of types of homeowners coverage. They are comprehensive, basic (named perils), broad, and no frills coverage. Policies include personal liability coverage. Policy specifics vary based on your coverage type and insurer.
These are general terms that may not coincide with the specific wording your insurer uses. They do highlight the fact there are different types of insurance policies you can buy. Here are the main types of home insurance coverage:
---
Comprehensive Coverage
This is the most inclusive home insurance policy. A comprehensive policy covers both the building and its contents for all risks. Except for those specifically excluded. Two types of insurance risks not included are:
Optional coverage: Those for which you can buy insurance.
Uninsurable perils: Those for which insurance is not available.
Basic / Named Perils Coverage
You carry the financial risk of some losses yourself. You can choose a policy that covers the perils specifically stated in your policy. This type of policy costs less than a comprehensive policy.
---
Broad Coverage
A named perils policy seems too risky. A comprehensive policy costs more than you want to pay. The broad insurance policy is a mid-priced alternative. It provides comprehensive coverage on the building and named perils coverage on contents.
---
No Frills Coverage
Some insurance will offer very basic "no frills" coverage for properties that don't meet their normal standards. You might save money long term by correcting the problems that keep your property from meeting insurers' standards. This will then qualify you for better coverage.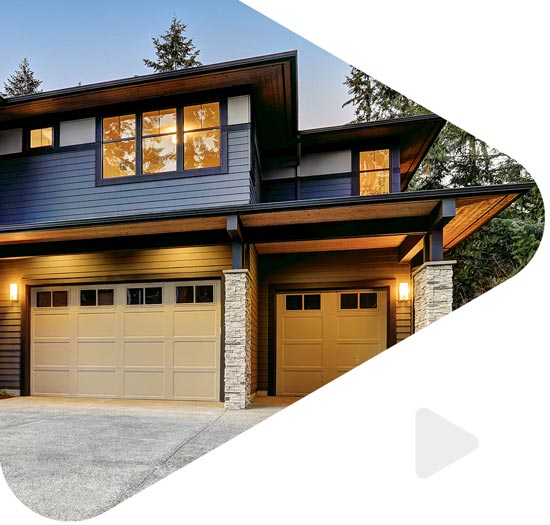 Enhanced Home Coverage
You can add enhancements or riders to your policy. This is extra coverage for specific cases. You can purchase optional home insurance coverage for:
Flood: Covers overland flood damage. Not available if you live in a flood plain.
Sewer backup: Covers damage from sewer and drain backups. It is not covered in standard policies.
Earthquake: Get coverage for damage caused by an earthquake.
Enhanced coverage limits: Increase the coverage limits on your property for contents.
Guaranteed replacement cost: Get the full amount needed for repairs and replacement. There is not a depreciation deduction.
Equipment breakdown: This provides coverage for unforeseen breakdowns. Get coverage to repair large appliances, HVAC, and home security systems.
Whether you are getting home insurance in Ontario for the first time, renewing your policy, need to add a policy endorsement, want to add extra water damage coverage, or simply have questions about your coverage options, we'll make sure you get the best home insurance for you.
Optional Home Insurance Add Ons
Personal valuables content: Add coverage for specific contents such as jewelry, art, collectibles.
Homesharing: If you use a space for short term rentals, you'll need home sharing coverage.
Identity Theft: Get coverage to help you recover in the event of an identity theft.
Umbrella policy: Get liability coverage for expenses that are in excess of your policy limits. For example, lawsuits and claims against you.
Claim forgiveness: Avoid cost increase after your first home insurance claim.
Get A Home Insurance Coverage Assessment Now
Knowing if you have enough home insurance coverage can be tough to determine. You could have too little. But, you could also have too much.
Getting your home insurance needs assessed by an insurance expert is a worthwhile exercise. Get the right level of coverage, learn about your options and adjust your policy. Knowing your coverage needs will help you more effectively compare quotes and save more. Give us a call!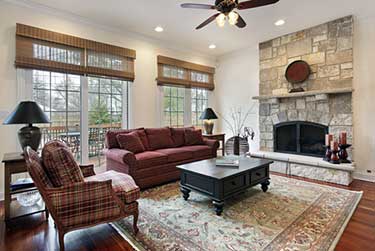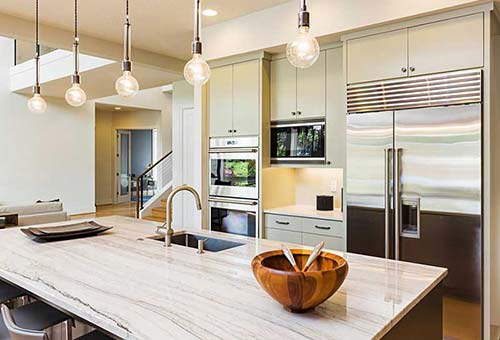 Ontario Home Insurance Claims Are On The Rise
Is your home protected? Do you know what to do if you need to file a claim? Property claims as a percentage of total claims have risen over the last decade. They've risen from 24.4% to 33.1% say the Insurance Bureau of Canada.
Have you seen your home insurance rates go up because of multiple claims? Do you want to make sure you are getting the cheapest rates? Compare home insurance quotes to explore your policy options. Make sure you're protected.
Get 24/7 Assistance With Home Insurance Claims In Ontario
We Have Your Back!
The insurance claims process can be stressful. A fire, flooded basement, or theft can leave you rattled. Our insurance experts are here to help. We make the home insurance claims process as simple and worry free as possible. We'll help you step by step throughout the process. Get expert advice. We'll answer all your questions. Get help filing out claims forms and much more. We'll advocate on your behalf and make sure insurers manage your claim fairly.
Ontario Home Insurance FAQs
Here's a list of the most commonly asked home insurance questions:
Home insurance is not legally required in Ontario. However, you will need to show proof of insurance to secure a mortgage. Plus, you will have peace of mind knowing you have coverage.
There isn't a sole home insurance provider with the cheapest rates.
Home insurance rates depend on many factors. Insurers do not use the same formula to determine rates. Therefore, the cheapest home insurance policy could come from any insurer. Comparing quotes from multiple providers is the best way to get the cheapest home insurance rate.
Home insurance coverage protects homeowners against risks and liabilities. Without coverage, you would have to pay for damage to your home out of pocket.
The short answer is no! A credit check is a common part of the mortgage application. It is optional for home insurance. However, if you know you have a decent credit score its worthwhile. Perform a soft credit check and you could save money on your rates by having a good credit rating. It's just another possible way for you to save on your home insurance coverage.
The Insurance Act outlines the Ontario insurance rules and regulations. All insurance policies must operate in accordance to this act.
High value home insurance refers to policies and coverage that is catered to property with higher than average values. Century and heritage homes and properties with unique and custom features would fall under this category.
Yes. There is tax on your home insurance premium in Ontario. You pay HST at a rate of 8%
No. Whether you rent out a room or your basement, you will need to add extra rental property coverage. Don't live in the home you are renting? You will need to get a landlord insurance policy.
Whether you are planning a house renovation, travelling for an extended period of time, are a snowbird, or just bought a new home and don't plan to move in immediately, you need proper coverage for your vacant home.
Your policy will not cover you for certain perils if you leave it unoccupied for extended periods of time.
It is known as vacant home insurance or uninhabited home insurance. This type of policy ensures you're covered when you're not home.
Property insurance is a broader type of coverage that can provide coverage for more than just homes. Property insurance policies are available for commercial buildings, businesses, condos, apartments and many other types of property.
Yes. You can arrange home insurance coverage for your new home. Mortgage lenders require proof of home insurance before closing is final. Speak with your lender about specific policy requirements
No. These are two separate types of insurance coverage. Mortgage insurance covers the value of your mortgage if you were to default on your mortgage loan. You need to purchase this coverage if you put less than 25% down on your mortgage.