Feb 2, 2021
Having A Home Inventory List For Insurance Is Important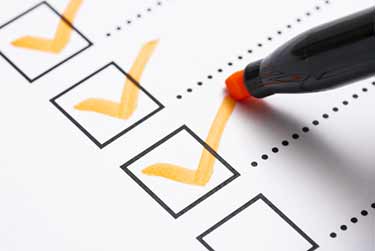 You've probably read about the importance of maintaining a home inventory for your contents insurance. Maybe your insurer mentioned it, or you read something about it online. But the truth is most homeowners and renters don't have one. Do you?
You never know when you could experience a loss or need to file an home insurance claim. Having a list is an important record that will complement your policy.
Here we answer common questions about these lists and outline tips and advice to help you build a thorough record.
What Is A Home Inventory List?
A home inventory is a list of the personal belongings in your house. Lists typically include the item, value, receipts and a brief description. It's recommended homeowners, and renters maintain a checklist of their belongings. Household inventory can help you choose the right amount of coverage and simplify the claims process.
Losses happen, which is why you need to track your contents. Keeping a record ensures you are covered.
Why Should You Have A Home Inventory?
Here is why you can benefit from having an inventory list of your belongings :
You know what you have : Maintaining a list ensures you have a strong grasp of the items in your possession and their value.
It helps you choose coverage limits : Inventory lists help you determine how much and the types of coverage you require. For example, if you have an art collection or high-priced jewelry, you may want to take out additional coverage on these items.
Proof : It helps you prove that you actually own the items included in your claim.
Preparation in case of loss : You never know when a loss could occur. A break-in, fire, or loss due to severe weather could happen at a moment's notice.
For example, let's say someone broke in and stole various items. Amid the stress of a home theft, it can be difficult to determine everything that is missing. Insurers will ask you for an inventory list of damaged, lost, or stolen items as part of the claims process.
Do You Still Need A Home Inventory If You Rent?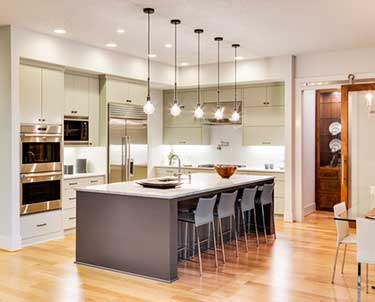 Yes. Along with tenant insurance, it's important to have a inventory of your personal items.
Whether you rent a room, apartment, condo, or live in student housing, having an itemized list of your belongings will help prove you owned items if you experience a loss. Keep a detailed personal property inventory regardless of your location and living status.
How Do You Do A Home Inventory For Your Contents?
There are many ways you can record your home contents today. They include :
A hard copy of items : The most traditional option. Many homeowners keep a log book or binder with a complete list of personal items.
Digital file : Keeping track of belongings in an Excel file or Word document is a simple way to maintain a digital record.
Take photos : Collecting photos is an effective visual way to track items and prove you own them.
Create a video : This is an increasingly popular option. Many homeowners are now doing a video walkthrough of their home and outlining the items they own.
The option you choose is up to you; however, it may be best to include a combination of all the above to create a thorough list.
Tips For Making The Best Home Inventory List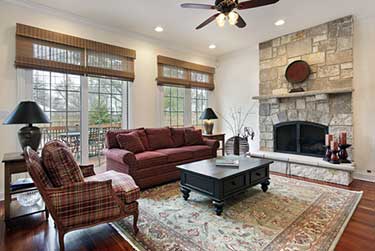 Here is how you can create an organized and detailed record :
Take photos or video : Photos and video take your personal inventory list to the next level. They show proof your items are in your home.
Break down the list by room : Starting a list from scratch can be a daunting task. Simplify the process by breaking down the list into rooms.
Keep detailed records : The more detailed, the better. Include as much information as possible, especially for high ticket items.
Include dates : If possible, include the date of purchase in your records.
Don't forget about the small stuff : The small things add up. Don't forget to include things like clothing, accessories, shoes, grooming kits. Every dollar counts.
Include receipts for high ticket items : Try to keep receipts for all high ticket items. Keep the paper copy and scan it, so you have a digital record of the receipt.
Don't forget the garage and outdoor property : Many homeowners forget to include personal items in the garage, shed, and backyard. Make sure to include these in your inventory checklist.
Create backup files: Always create a backup file. You can photocopy a paper list, make a digital file, and store the list on a stick drive or in the cloud on Google Drive or Dropbox.