Helping Canadian Drivers Save On Auto Insurance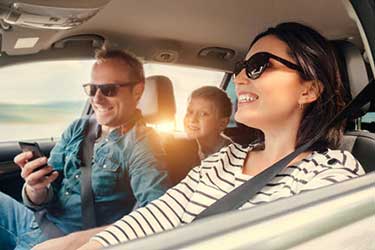 For over 45 years we've helped Canadians compare car insurance quotes and get the best coverage and rates. We understand that car insurance is expensive in Canada and we work hard to save our customers money with the best rates and discounts.
We also provide additional car insurance value by providing industry leading insurance service. Our car insurance experts will help you save and be there for all your insurance needs.
Getting car insurance with ThinkInsure means you get :
Car insurance savings and selection : We can get you car insurance quotes and coverage from a large selection of Canadian insurance companies. So you can compare the lowest rates and best coverage.
Unbiased car insurance options and products : We're an independent insurance provider. We are not affiliated with any insurance companies. This allows us to provide unbiased advice and help you get the cheapest car insurance price.
We're a leading online car insurance provider : We are progressive. We're online. We are focused on innovation. We are always looking for new ways to help you simplify the car insurance comparison process.
We make getting car insurance quotes simple : Get online quotes in minutes. Or give us a call to get a more personalized insurance experience. Our goal is to help you compare the best quotes as quickly and simply as possible.
Car insurance coverage for all types of drivers : We help all drivers with their insurance needs. Whether you are a new driver, senior, need commercial auto insurance, or have been labelled a high risk driver, we can help you get coverage.
We take pride in customer service : All customers get a dedicated personal service representative to help you with your auto insurance needs. Whether you have a question, want to update your policy or get a quote, we are here to help.
How To Get A Car Insurance Quote
Comparing car insurance quotes is quick and easy. It only takes a couple of minutes to get quotes from the top Canadian insurers.
To get the most accurate rates it is helpful to have your license and vehicle information :
1) Your drivers license
2) Your vehicle information
Then quickly fill out some basic personal and driving information :
Start Your Quote
---
Enter your postal code and some basic information.
Start
Enter Driving Information
---
Enter details about your driving and vehicle information.
Compare Best Quotes
---
Compare the lowest quotes.
Get The Best Price
---
Select the lowest rate and policy.
OR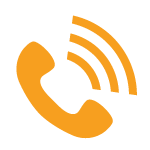 Compare Rates With A Car Insurance Expert
You can also call us! We can quickly compare the best quotes for you. It's free and only takes a couple of minutes - 1-855-550-5515.
Types Of Auto Insurance Coverage In Canada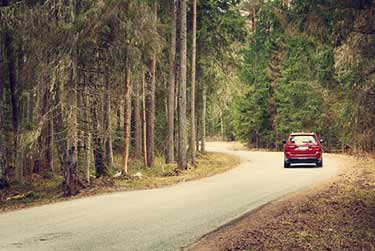 Finding the best car insurance doesn't always mean the cheapest price. You need the right coverage to ensure you are financially protected if your vehicle is damaged or you are involved in a collision
Here are the types of standard and optional car insurance available in provinces across Canada :
Liability Car Insurance
Liability insurance coverage is required in all provinces. This coverage provides protection if you injure someone or cause property damage. This includes coverage for medical bills, legal fees and other expenses associated with personal or property damage.
While you are legally required to carry a minimum amount, it's recommended to increase coverage limits to ensure you are financially protected if you are found to be at fault for a major accident.
Comprehensive Car Insurance Coverage
Comprehensive insurance offers protection against risks and threats beyond accidents. It includes protection against theft, fire, vandalism, falling objects, and weather events.
Collision Car Insurance Coverage
Collision coverage provides protection if you are involved in an accident with an object (such as a light pole). It helps cover the costs to repair or replace your vehicle.
Direct Compensation Property Damage (DCPD)
DCPD provides coverage for damage or loss after an accident where you were not completely at fault. This is available in selected provinces such as Ontario, Quebec, Nova Scotia, and New Brunswick
Uninsured Motorist Insurance
Uninsured motorist coverage pays for costs of injury to you or your vehicle by an uninsured or underinsured driver. This coverage is effective in protecting you during a hit and run accident.
All Perils Insurance
This provides you with coverage for all types of risks/perils. Only specifically named perils are not covered by the policy.
Specified Perils Insurance
A specified peril policy ONLY covers the perils named in your policy. It includes common threats to vehicles such as theft, fire, and weather damage.
No Fault Insurance
No fault insurance allows you to deal with your own insurance provider regardless of who is at fault for an auto accident. Your insurance company will cover the costs, repairs, and medical bills.
Accident Benefits Coverage
Accident benefits coverage provides you with medical care and income replacement while you are recovering from an injury as a result of a car accident.
Accident Forgiveness Coverage
At-fault accidents can happen to anyone. People make mistakes. An accident forgiveness policy provides you with forgiveness for your first at-fault accident. Your premiums will not increase as a result of the accident
Getting Auto Insurance In Canada Is Easy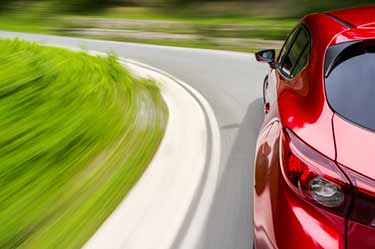 Car insurance in Canada is as diverse as our provinces and territories. Car insurance quotes, companies, coverage, rates and policies vary based on where you live.
The provinces publicly and privately run car insurance programs. Auto insurance costs are different province to province, with Ontario and Alberta having the highest car insurance rates.
There are more than 25 million licensed drivers and more than 33 million registered vehicles on our roadways, all with a common goal – to get the best car insurance quotes in Canada and save money on insurance coverage.
Want to get the lowest auto insurance quotes? ThinkInsure can help you compare car insurance rates, save money and get the coverage you need.
How Much Does It Cost To Get An Auto Insurance Quote?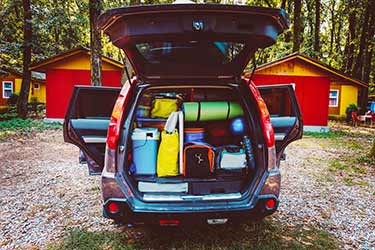 Comparing car insurance quotes with ThinkInsure is 100% free. Get an online car insurance quote anytime at no cost to you! Or if you prefer, give us a call to speak with one of our auto insurance experts directly. We make getting a personal auto insurance quote quick and simple. And we'll work hard to save you money by finding the best rates and coverage.
Compare Car Insurance Rates For Big Savings!
Using a car insurance expert is the most effective way to compare auto insurance quotes. They can provide expert car insurance coverage and savings advice. It's the best way to get the coverage you need at affordable rates. Plus, you could save $500 or more when you take a few minutes to get an insurance quote.
How Do I Compare Car Insurance Quotes?
It's simple. You can compare car insurance quotes online or by calling us. We'll ask you questions about your location, vehicle, and driving history.
Our insurance professionals use this information to compare quotes from more than 40 insurance companies. You choose the car insurance price quote that is best for you!
What Information Do I Need To Get Car Insurance?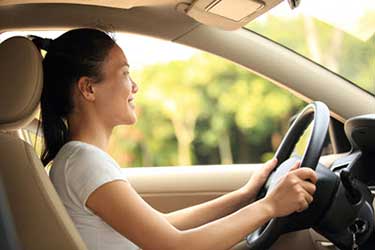 The more information you can provide, the more accurate of a quote you'll receive. Have this information handy :
Basic personal information
Make and model of your vehicle
Driving habits
Insurance and driving history
Coverage requirements
How Long Does It Take To Get An Auto Insurance Quote?
It only takes a few minutes to get an online car insurance quote. Just click the quote button when you are ready. You can get a quote any time of day. Or, if you prefer, give us a call and speak with one of our insurance professionals.
How Do I Get Cheap Car Insurance In Canada?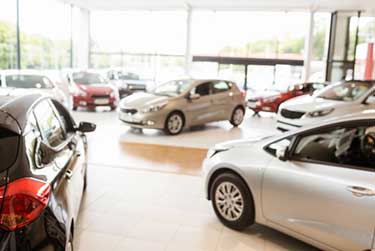 Great news! There are lots of simple ways to save on car insurance. Use these tips to get low car insurance rates :
Shop and compare quotes : Comparing car insurance quotes could save you up to $500!
Bundle insurance policies : Combining your home and auto insurance policies can save you up to 25% on insurance rates.
Ask about insurance discounts :There are tons of auto insurance discounts that can lower your costs.
Pay your insurance premiums annually : Pay annually and get a break on additional administrative costs.
Use winter tires : Winter tires qualify you for a 5% insurance discount.
Increase your deductible : A higher deductible will lower your car insurance rates.
Review your policy at renewal time : Car insurance needs change over time. Review your policy to look for ways to save.
Multi-vehicle policy : Insure all vehicles under one policy and save 10% or more.
Drive safely :Keep your driving record clean to keep your insurance costs down.
Driver training : All new drivers receive a discount for completing driving school.
Compare Car Insurance Quotes Online
Compare quotes from multiple insurance companies
We save our customers hundreds everyday
It's quick, easy and free






Savings Tip - Call Us
Call to get additional car insurance discounts and expert savings advice. A quick call could save you a lot more!
Which Factors Affect My Auto Insurance Rates In Canada?
There are many factors that can affect auto insurance rates. Some you can control, others you can't. Here are the main factors used by insurance companies to determine rates :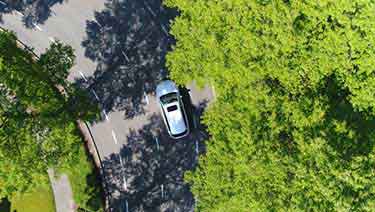 Driving experience : The more experience you have behind the wheel, the lower the insurance rates.
Driving record : Keep a clean and ticket free driving record to save on insurance.
Age : Younger drivers have higher car insurance rates.
Gender : On average, women pay less for car insurance than men.
Location : Where you live affects your risk exposure.
Type of vehicle : Cost, safety rating, vehicle theft rate all impact auto insurance rates.
Vehicle usage : What your vehicle is used for and how much you drive is factored into the cost of your insurance premiums.
Coverage limits : The type and amount of coverage will impact car insurance costs.
Claims history : Staying claims free will help you save on car insurance.
Facts About Driving And Car Insurance In Canada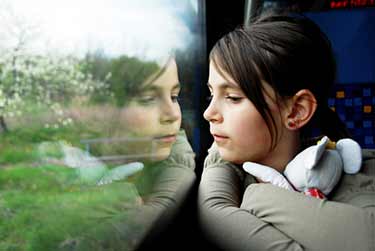 Check out these interesting facts about driving and car insurance in Canada :
In 2015 alone, there were 116,735 reported car accidents on Canadian roads. Many additional collisions go unreported.
There are more than 25 million licensed drivers in Canada.
There are more than 33 million registered vehicles.
The number of motor vehicle fatalities and personal injuries continues to drop.
The estimated cost of insurance fraud is $1.5 billion annually.
In 2014, private property and casualty insurers in Canada paid out 15.8 billion in net claims incurred to policyholders for all types of auto insurance coverage.
In 2014 alone, there were more than 1 million private passenger auto insurance claims made by drivers in Canada.
PEI, Saskatchewan, and Yukon have the highest accident casualty rates in Canada. Ontario has one of the lowest.
Car Insurance FAQs
Here are some of the frequently asked questions we receive about car insurance :
You are legally required to purchase car insurance coverage to operate a vehicle in Canada. Liability insurance coverage is mandatory in all provinces. The minimum coverage amount varies by province. You can purchase additional optional insurance coverage such as comprehensive coverage and collision coverage.
Auto insurance rates vary based on insurance companies. Comparing car insurance rates and quotes allows you to see what the market has to offer – given your driving history, vehicle, coverage needs and other factors. Comparing rates helps you find the lowest car insurance rates.
It's recommended to compare car insurance rates each time your policy comes up for renewal.
The cheapest car insurance rates depend on many factors, including your insurer. There is not one insurance company that has the cheapest rates. It depends on the type of coverage, your vehicle, and much more. Comparing auto insurance quotes is the only way to find who has the cheapest car insurance.
The best and cheapest coverage is different for each driver. Comparing car insurance quotes will help you find the policy that meets your coverage and pricing needs.
Getting a good car insurance rate is subjective. It depends on your vehicle, coverage needs, driving history and location. If you are quoted a rate that is in alignment with the average rates in your city or province, it would be considered a good car insurance rate.
Drivers, especially first time, young, and teen drivers should use a broker to compare quote options. If you don't compare quotes, you could be paying more for insurance. Comparing quotes and getting advice from an insurance professional is the best way to save on quotes and coverage.
You can compare car insurance in a number of ways, primarily by price and by coverage. It's important to get great rates, but you also need to make sure you are getting the best value for your policy.
ThinkInsure takes pride in helping drivers in all situations, including those with bad driving records or those who've been classified as a high risk driver.
Yes. At ThinkInsure, we offer car insurance quotes for all types of drivers with all types of insurance coverage needs.
Absolutely. Comparing quotes online is the most efficient way to get cheap car insurance. Compare quotes online anytime with ThinkInsure.
Finding the best car insurance quotes can be as simple as who you use to help you compare quotes. ThinkInsure works for you, not the insurers. We have access to insurance quotes from all the top insurance, allowing us to help you find the best car insurance quotes.
To get a car insurance quote you will need to provide some of your personal information, car details, and the type of coverage you need. All insurers will request this information to provide you with an accurate quote.
The high cost of car insurance has to do with the high cost of claims and insurance fraud. Also, a poor driving record, your location and age can contribute to higher rates.
Yes. Getting a car insurance quote is 100% free.
No. In many areas in Canada, insurers are not permitted to use your credit score to assess your rates. Comparing auto insurance quotes will not affect your credit score.
It depends on who you use to compare quotes. For some insurers your quote will be valid for 30 or 60 days. Some may be longer or shorter. Speak with your insurance professional to get clarification.
Shopping around and comparing your coverage options are the best way to get the cheapest car insurance rates. You can also lower your rates by choosing the right coverage, driving safely, staying accident free, paying your premium in advance, and asking about insurance discounts.
Car insurance is different from province to province. Each province has its own car insurance system, rules, and regulations. Even though there are differences, auto insurance policies and coverage are similar across Canada.
You can save money on your insurance premiums by maintaining a clean driving record, choosing an insurance friendly vehicle, reviewing your coverage regularly, combining insurance policies, and comparing car insurance quotes each time your policy is up for renewal.
Yes. Where you live will impact car insurance rates. The population, weather, crime rate, infrastructure, and traffic accident rates in your area can all factor into auto insurance costs in your area.
The average car insurance costs in Canada vary widely from province to province. The average insurance costs are the highest in British Columbia ($1680) and the lowest in Quebec ($661). The average premium for Canadian drivers is between $950 and $1000 annually.
The best car insurance depends on your personal insurance needs. No two drivers have the same insurance needs. Comparing quotes is the most effective way to find the best car insurance for your needs.
The cost to insure a car varies based on many factors. The type, make, and model, as well as the driver and your driving history will all impact auto insurance costs.
Car Insurance News In Canada
We Have All Your Car Insurance Needs Covered
At ThinkInsure, we are your best option for all your car insurance needs. Our Canadian auto insurance experts can help you get quotes and coverage for all your driving needs.
Car Insurance Quotes By Province And City
We are licensed Alberta and Ontario car insurance professionals. So if you are an Alberta or Ontario driver we can get you coverage. Since we work with so many insurance companies you'll be able to compare multiple quotes for your region and get the lowest rate.
Learn more about the insurance companies that we work with.
Get A Car Insurance Quote Today!
Get an instant online auto insurance quote with ThinkInsure. We make comparing quotes and saving money as quick and easy as possible. Your no obligation auto insurance quote is only a click or call away.
Compare auto insurance quotes by calling us at 1-855-550-5515 OR compare quotes online. Start saving today!