Ottawa Car Insurance Quotes And Coverage
Get A Quote And You Could Save $500 On Your Auto Insurance!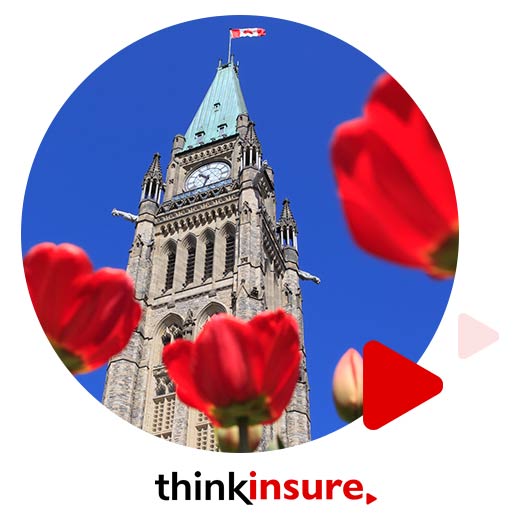 Shopping for car insurance in Ottawa? Want to get the cheapest car insurance quotes? Comparing rates in Ottawa is the best way to save.
ThinkInsure has been proudly providing the best coverage and the cheapest quotes in Ottawa for over 45 years. Discover and why more and more Ottawa drivers choose ThinkInsure to for their auto insurance.
Why Choose ThinkInsure For Auto Insurance In Ottawa?
All Ottawa drivers want to save money. Who doesn't? This is why it makes perfect sense to shop around before making a major purchase decision. Car insurance is no exception. If you are a driver in Ottawa, it's important to take every opportunity to compare car insurance quotes to get the cheapest rates.
Here is why thousands of Ottawa drivers choose ThinkInsure :
We can save you money : Choose the cheapest quotes and get real savings on your car insurance. Our average customer saves over $500 each year.
You get lots of choice : You'll have access to cheap car insurance coverage in Ottawa. Who doesn't want that, right? You will be able to quickly compare rates from the top insurance providers and choose the cheapest option for your needs.
We want and value your business : Customer service and satisfaction is a top priority for us. You are our top priority. Our experienced team of insurance experts will work hard to take care of all your insurance needs in a professional and timely manner. We will do what it takes to win and keep your business!
Getting the best coverage is easy! Our team of licensed experts makes all aspects of car insurance easy for our Ottawa customers. No matter what your insurance needs, you can count on us to be there for you.
About Ottawa Car Insurance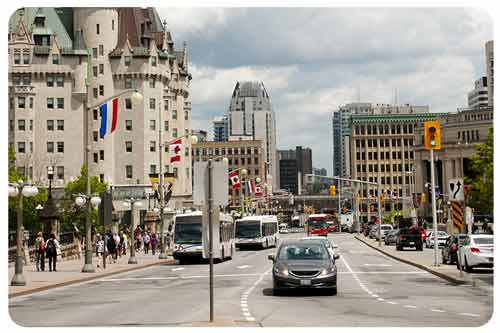 Ottawa is Canada's capital city. The home of Parliament Hill has more than 920,000 residents and more than half a million licensed drivers. This bilingual city is located on the banks of the Ottawa River in the Eastern part of Ontario and its roads are bustling with commuters and travellers.
The city is known for traffic congestion along its major streets and highways. Millions of tourists visit the city annually. The blend of commuters and visitors often creates traffic issues along Highway 401, Highway 416, Highway 417, and the cities parkways - Colonel By Drive, Queen Elizabeth Driveway, the Sir John A. Macdonald Parkway, Rockcliffe Parkway and Aviation Parkway.
Set on a large portion of land, long commutes are the norm, especially during the cold and snowy winter months. Therefore, drivers need car insurance in Ottawa that will protect them against all threats and risks.
Even though Ottawa drivers may not have the highest premiums in Ontario, there are still a variety of cost saving opportunities. At ThinkInsure, we can help you get the cheapest car insurance rates in Ottawa.
How To Get Cheap Auto Insurance In Ottawa?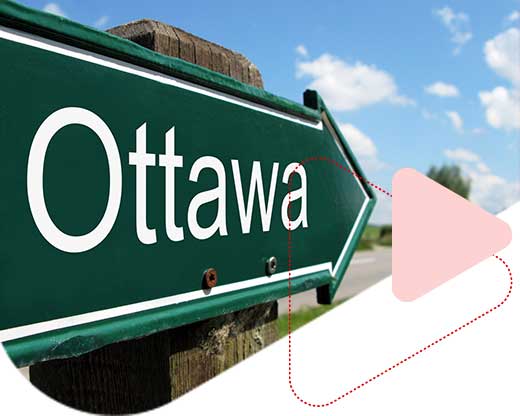 When are the best times to shop for car insurance in Ottawa to get the cheapest rates? Here are important times to shop :
Compare Quotes When Changing Vehicles
If your purchasing a new vehicle, upgrade to a new vehicle, or change the primary vehicle you drive, comparing Ottawa quotes gives you the opportunity to save. The vehicle you drive has a direct impact on your insurance rates. Compare quotes of different makes and models to find the best quotes.
Shop When Your Policy Is Up For Renewal
Renewal time is your opportunity to find cost savings and lower your car insurance rates in Ottawa. A lot can chance since your last policy renewal. Speak with our insurance experts to assess your needs and find you the lowest quotes.
When There Is A Change In Personal Or Driving Information
A change in your personal information can affect your premiums. Changing your address, passing an age threshold, and updating other personal information can change your rates.
When Making An Auto Insurance Policy Change
Your policy type, coverage limits, number of vehicles and drivers insured, and other elements will affect your car insurance rates. When making a change, always explore your options to ensure you find the cheapest rates.
Talk with your ThinkInsure auto insurance expert each time these moments occur to ensure you are getting the best price. When you choose us, you'll see how we've made comparing competitive, cheap car insurance quotes quick and easy.
How To Get Car Insurance Quotes In Ottawa
You can compare quotes using these simple steps
Start Your Quote
---
Enter your postal code and some basic information.
Start
Tell Us About You And Vehicle
---
Provide some information about you, your driving history and your vehicle.
Compare The Lowest Quotes
---
Compare quotes from the leading auto insurance providers.
Choose The Best Quote And Policy
---
Choose the best quote. Confirm the details and purchase your policy.
Get The Cheapest Quote For Auto Insurance
Affordable Coverage For All Types Of Ottawa Drivers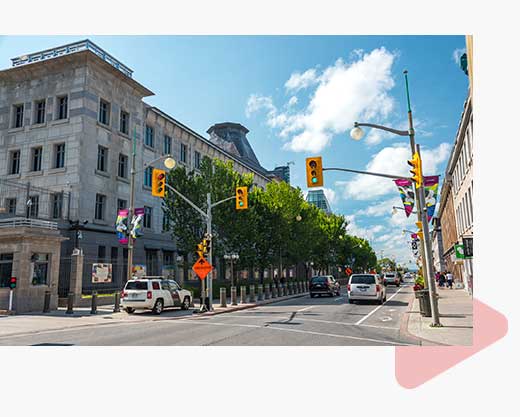 One of the main reasons why drivers in Ottawa use ThinkInsure to get the lowest car insurance rates is because we can help all drivers – not just drivers with great driving records.
If you are a young driver, a senior, or even if you've had a few driving convictions in the past and are considered a high risk driver, we will help find you the proper coverage at the cheapest rates, given your current situation.
To ensure you get the coverage you need, we are partners with many different types of insurers who specialize in coverage for all different types of drivers. If you are having car insurance challenges, call 1-855-550-5515 and one of licensed insurance professionals will be happy to help you.
What Is The Average Car Insurance Ottawa Cost?
The costs for car insurance in Ottawa are lower than other larger cities in the province. Many drivers with clean driving records pay less than the provincial average of $1500. Some pay between $900 and $1100 annually for coverage.
The best way to determine your costs is to compare quotes. Contact our insurance experts today to assess your insurance needs and get a quote.
What Factors Affect Ottawa Car Insurance Costs?
There are many factors that could affect the cost of auto insurance. Top factors to consider are :
Vehicle type
Driver age
Driving history
Location
How you use your vehicle
Policy limits
Type of coverage included in your policy
How Can I Get The Lowest Rate For Auto Insurance In Ottawa?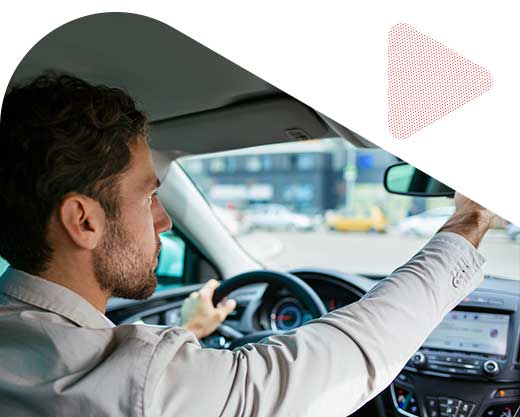 There are certain actions you can take to lower your auto insurance rates in Ottawa :
Combine Home and Auto Insurance In Ottawa
Why have separate policies for your home and car when you can combine them and automatically save on both? Combine your home and auto insurance policy, simplify your insurance and keep more money in your pocket.
Install Anti-Theft Devices
Auto theft and vehicle break-ins drive up the cost of insurance in Ottawa. Installing an anti-theft device will reduce the odds of your vehicle being stolen. It will also qualify you for an insurance discount with most insurance providers.
Increase Your Deductible
Increasing your car insurance deductible, even by a little bit, will help lower your insurance premium. The amount you will save will vary by insurer. The more you increase your deductible, the more you will save on your rates.
Take Advantage Of Discounts
There are many different types of car insurance discounts to help lower your rates. Speak with our insurance experts to help you find the most discounts for your situation.
Use An Independent Provider
An independent company provides you with more unbiased car insurance options. At ThinkInsure, our insurance experts work for you and are focused on helping you get the cheapest rates from our large selection of insurance partners. Our goal is to help you get the coverage you need and save money.
Compare Quotes Annually
The most effective way to find the cheapest rate is to comparison shop. Comparing car insurance quotes annually ensures you are getting the best rates and maximizing cost savings opportunities.
How To Get The Best Car Insurance In Ottawa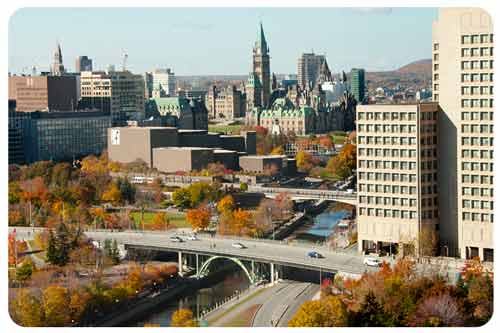 Our team of licensed insurance professionals are car insurance experts, and we'll go the extra mile to satisfy your needs. Since ThinkInsure is an independently owned, we can get you a number of unbiased quotes from over 40 different insurance providers we work with.
This ensures that you get the best insurance advice and the best insurance coverage for your needs at the best price.
Getting the best coverage and rates is only part of what we do to make sure our customers' car insurance needs get taken care of. We make sure you get a dedicated personal service team member that is responsible for addressing all your insurance needs in a friendly and timely manner. This means you only need to contact one person for all your insurance needs.
Whether you have a simple question about your insurance policy, you need to update your information, you want to explore insurance discounts, or if you need to file a claim, we are here for you!
Ottawa Auto Insurance Facts And Stats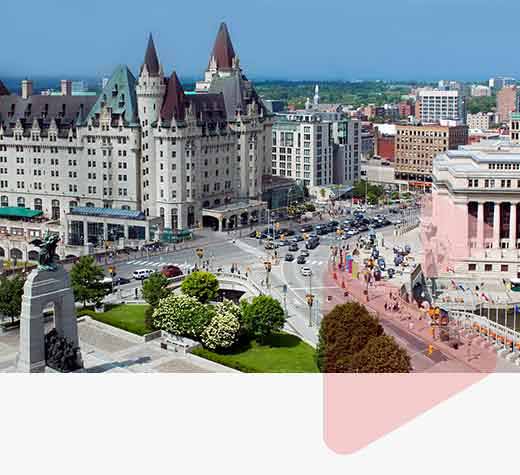 With more than 1.3 million residents in the metropolitan area, and with millions of tourists visiting the city each year, Canada's capital definitely requires that drivers have a good car insurance policy.
Known for its great communities, large highways, and traffic congestion, the city is actually one of the safest to drive in all of Canada.
In fact, fatalities and injuries as a result of accidents have dropped by more than 50% over the past 3 decades, even with an increase in the number of drivers in the region.
Here are some other important and interesting facts :
The Capital Is The 4th Largest City : The capital and fourth largest city in Canada, Ottawa has a population of 883,911 within the city and 1.2 million in its metropolitan area.
Ottawa Residents Are Young And Smart : Nearly half of Ottawa residents are under 35, making it one of Canada's youngest cities. It also ranks as Canada's most educated city, and has the most scientists, engineers and PhDs per capita.
Canada's Best Community To Live In : Mercer, a human resource consulting company, ranks it second in quality of living among large cities in the Americas, and 14th in the world. It is ranked the second cleanest city in Canada and third in the world. In 2012, MoneySense magazine ranked it as Canada's best community to live in for a third consecutive year.
5,400 kms Of Roads : Ottawa's main freeways include Highway 417 (known as The Queensway) running through the middle of the city; Highway 174 to Orleans and beyond; and Highway 416 connecting Ottawa to Highway 401. It has 5,400 kms of roadways, 1,580 km of sidewalks, and 60 km of Transitway.
Busy Intersections : Among the top 10 signalized intersection collision locations in Ottawa, Hunt Club Road and Riverside Drive topped the list in 2011 at 53 collisions, followed by Belfast and St. Laurent at 32 and Baseline and Woodroffe at 31. The remaining top Ottawa locations varied from 28-30 annual collisions.
15,295 Accidents : While there were no fatalities at any of the 349 intersection accidents in Ottawa, there were 25 deaths - 9 drivers, 7 passengers, 1 motorcycle driver, 1 cyclist and 7 pedestrians - among the total of 15,295 reported accidents within it's city limits in 2011.
Road Safety Is Improving : According to the Ottawa Police 2014 Annual Report, criminal code traffic offenses are down by 66%, traffic notice offenses are down by 14.6%, and fatalities are down by 7.4%.
Auto Insurance Coverage For All Ottawa Neighborhoods
Getting cheap auto insurance quotes is not only about the car you drive and your driving record. Where you live matters – even which neighborhood you reside in. Regardless of which neighbourhood you live in the Ottawa region, we can help you compare options :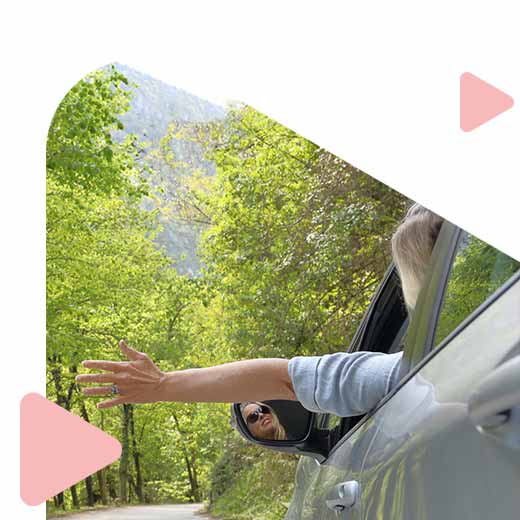 Gloucester
Nepean
Vanier
Rockcliffe Park
Blackburn Hamlet
Orleans
Barrhaven
Kanata
Stittsville
Manotick
Riverside South
Greely
Burritts Rapids
Ashton
Fallowfield
Kars
Fitzroy Harbour
Munster
Carp
North Gower
Metcalfe
Constance Bay
Osgoode
Richmond
How To Reduce Accidents And Car Insurance Rates In Ottawa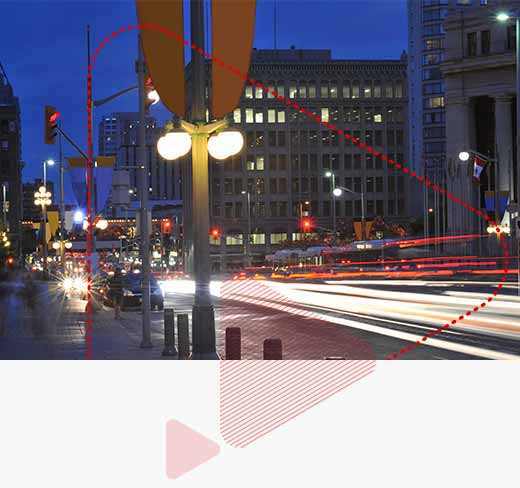 Like any other city in Ontario, Ottawa offers a unique driving experience. With a combination of driving in residential areas, busy intersections, and along major highways, drivers need to stay alert at all times.
Here are some driving tips to ensure you don't need to file a car insurance claim and help you drive safely :
Watch Out For Wildlife
When driving on the outskirts of the city or one lane highways, watch out for deer and other wildlife. It's estimated there are more than 1000 collisions with wildlife annually.
Install Winter Tires
Installing winter tires will immediately qualify you for an insurance discount. Simply install winter tires, notify your insurer, and save. Plus, you have better traction and make it easier to drive save during snowy conditions.
Slow Down
Speeding is a leading cause of accidents and speeding tickets can negatively impact your insurance rates. It's particularly important do slow down during the winter. Be careful of snowbanks and slick road conditions during the winter months.
Watch Out For Tourists
Watch out for tourists – drivers and pedestrians. There are lots of them, especially near popular tourist attractions. Tourists can be less predictable than Ottawa residents in how they drive.
Drive Safe At Intersections
Be careful at intersections, a common location for accidents in the city. Slow down, be aware of your surroundings and be ready to make a sudden stop.
How Do Regional Factors Impact Ottawa Car Insurance Rates?
Regional stats and facts about driving help reveal a vibrant and desirable Ottawa that is not without the traffic and accident issues all cities face. Yes, a great deal of driving occurs, which can lead to car accidents - including multi-vehicle accidents.
Plus, there's traffic tickets, road conditions, insurance fraud and theft, and high population density that all play a role in how car insurance companies determine your rates. They all relate to the number of vehicles and drivers in Ottawa. A wide range of factors, all weighted differently, contribute to determining different quotes based on calculations they use to set their rates.
Ottawa Car Insurance FAQs
Here are some frequently asked questions we receive about Ottawa car insurance:
Absolutely you can get cheap auto insurance in Ottawa. The key is to be proactive. Take time to compare insurance rates and coverage annually. There are many other things you can do to get cheaper auto insurance coverage – drive an insurance friendly vehicle, stay claims and accident free, make sure you have the right coverage for your driving needs, and inquire about insurance discounts.
Yes. Car insurance prices in Ottawa change frequently. Rate increases can happen multiple times per year. This is why it's important to get a quote and compare rates each time your policy is up for renewal. This allows you to capitalize on the lowest rates available. A lot can change in a year. Stay on top of things to get the best insurance rates.
It depends. Rates are determined on a driver to driver basis. The cheapest car insurance will depend on your auto insurance needs, the type of policy you need, your driving history and many other factors. The best way to find out the cheapest price is to compare quotes.
In general, a policy with the minimum mandatory amount of coverage will have the lowest car insurance rates, but you could also be exposing yourself to greater risk with less coverage.
Yes. You can get an auto insurance quote anytime on our website. It only takes a few minutes to compare quotes and explore cost saving options.
Getting regular auto insurance estimates is important to save on insurance rates. It's recommended you get an estimate each time your policy is up for renewal. It's also a good idea to compare quotes anytime something changes with your driving situation.
Yes. You can get both home and auto insurance coverage with ThinkInsure. When you bundle coverage you'll automatically qualify for an insurance discount.
Yes. All drivers are required to have car insurance in Ontario in order to legally drive.
Yes. Ottawa is known for having some of the lowest car insurance rates in the province. Drivers commonly pay less than the provincial average. Many drivers pay significantly less than their Toronto counterparts.
Getting the best car insurance in Ottawa can be achieved when you understand your insurance needs, work with a broker, and regularly compare quotes. This ensures you have the coverage you need at the cheapest rates.
There isn't a single insurer that has the cheapest rates. Rates vary from provider to provider. Depending on your insurance coverage needs, one provider may offer more affordable policy options. Find the cheapest car insurance provider, based on your coverage needs, by comparing quotes.
New drivers can expect to pay higher than the average insurance rates in their region. New drivers and teen drivers pay higher rates because they lack experience and are considered to be higher risk than experienced drivers. Compare quotes from multiple providers to find the best rates for your driving needs.