Apr 10, 2020
All About Specified Perils Coverage In Ontario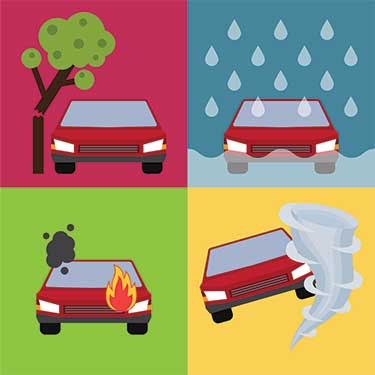 Specified perils insurance is one of a number of optional car insurance coverage solutions. It's an alternative to an all perils policy. Not sure if you have or need a named perils policy?
In this blog, you'll get a specified perils definition, and learn about the types of perils in insurance. Get answers to common questions about this coverage option for Ontario drivers.
What Is Specified Perils Insurance Coverage?
Specified perils covers damage or loss to your vehicle. Named perils policy is another name for this coverage. You have coverage for the perils specifically listed in your policy. This coverage is above what is part of a standard car insurance policy. If a peril is excluded, you do not have coverage against that particular risk.
Named perils coverage covers common risks such as theft and weather damage. It could also give you coverage for many other risks. When choosing a specified perils policy, make sure you are clear about what is and is not in your policy.
What Does Specified Perils Insurance Cover?
A specified perils policy can provide you with coverage for many different risks. Your level of coverage will depend on the perils you choose. It can also depend on your insurer and the specified perils policy solutions they offer.
Speak with your insurance expert to be clear what is in your coverage before choosing the policy.
What Is Included In The Named Perils List In Ontario?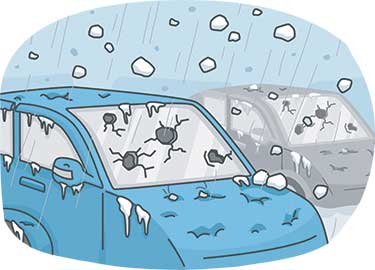 A named peril policy can cover a variety of threats and risks. Here are named perils examples you could include in your policy :
Fire
Lightning
Theft
Attempted theft
Windstorm
Hail
Rising water
Earthquake
Explosion
Riot
Damage to vehicle during transport
Specified Peril Coverage FAQs
Here are some additional questions about specified perils coverage :
All risk policies include all perils unless they are explicitly excluded. Named perils only include the perils listed in the policy. In this sense, they are opposite types of coverage.
The main difference is what these policies cover. Specified perils will not coverage vandalism or damage from falling objects. Otherwise, they offer similar coverage. Speak with an insurance expert to determine which policy is best for you.
Should I Get A Named Perils Policy?
Specified perils coverage is optional in Ontario. Many drivers choose this coverage to add extra protection for perils not part of their standard policy.
However, if you lease or finance a vehicle, you may need to upgrade to comprehensive coverage. You need to do this to meet the lease/ finance terms.
Here Are Some Other Articles You May Be Interested In
Average Car Insurance In Ontario By Month, Age And Gender
Car Accident Reporting And What Do After You've Been In An Accident
A Guide to the Ontario Graduated Driver's Licensing System
The Total Cost To Own And Drive A New Car
What Are The Cheapest Cars To Insure In Ontario?
<<Reporting An Accident In Ontario
Getting Car Insurance Cancelled For Non Payment >>