Ontario Small Business Liability Insurance Coverage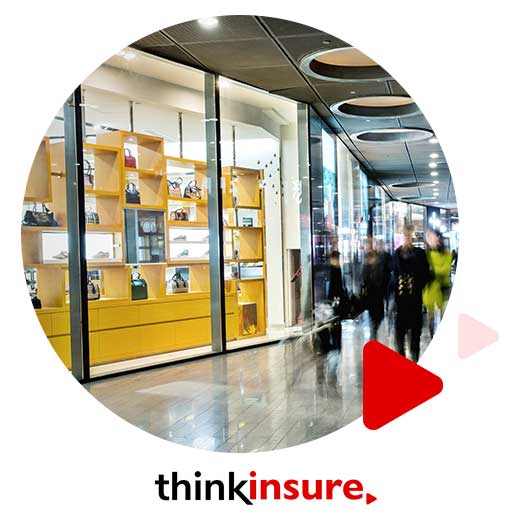 Do you need small business insurance in Ontario? Having proper liability insurance for a small business is important. Your small business means a lot to you. And it should. You've invested time, money and personal resources.
Our Ontario small business insurance experts will make sure your business gets proper coverage and at the cheapest rates. So you'll save!
Compare small business insurance quotes in Ontario now with ThinkInsure.
Reduce Your Business Risk With Our Small Business Insurance Solutions
As small business insurance professionals, we are risk assessment specialists. We know that many small businesses in Ontario operate on tight budgets, are concerned about financial security, and want protection from risk.
We'll analyze your business needs and evaluate your risk exposure. Then we'll give you expert advice on small business insurance savings and find the lowest business insurance rates.
Why Choose ThinkInsure For Small Business Insurance In Ontario?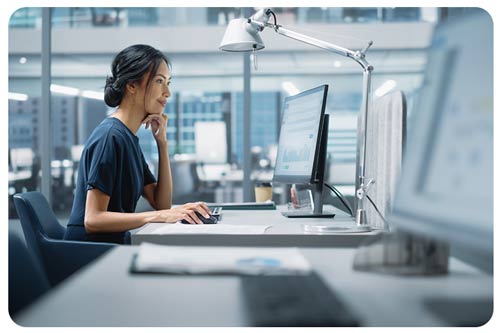 For over 45 years, we've worked with all types of Ontario small businesses. We've helped small businesses owners find and save on the best business insurance coverage for their needs.
When you get your small business insurance coverage with ThinkInsure you'll get :
Expert Insurance Savings Advice : Getting advice from our small business insurance experts can help you save on premiums and, more importantly, protect your small business against uncertainties such as accidents, damages or legal action.
Flexible Small Business Solutions : We'll create flexible insurance solutions that are tailored to your specific small business insurance needs.
Convenient One Stop Shopping : We work with over 40 insurance companies. We will shop and compare your coverage needs to get you the best small business insurance rates.
Personalized Customer Service : We understand that you are very busy running your small business. Your dedicated business insurance expert will be there to take care of all your insurance needs in a timely and professional manner – allowing you to focus on business.
Get A Small Business Insurance Quote in Ontario Today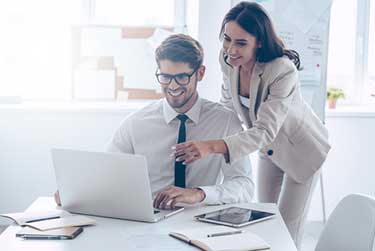 Are you starting a business? Is it time to renew your current policy? Want to compare your options for small business insurance in Ontario? Our insurance experts are always ready to help you compare quotes and find the cheapest small business insurance rates.
Speak with a ThinkInsure small business insurance expert today. Call 1-855-550-5515 or request a quote online and we'll be happy to help you with your Ontario small business insurance needs.
How Much Does Small Business Insurance In Ontario Cost?
No two small businesses in Ontario are the same. Threats, risk factors, and the size, type, location, and other business factors need to be considered to get an accurate small business insurance quote.
What Is The Average Cost of Small Business Insurance In Ontario?
There is no average small business insurance cost that can be applied to your business. Every Ontario small business is unique, and business insurance costs need to be compared on a case by case basis.
Our Ontario Small Business Insurance Experts Will Guide You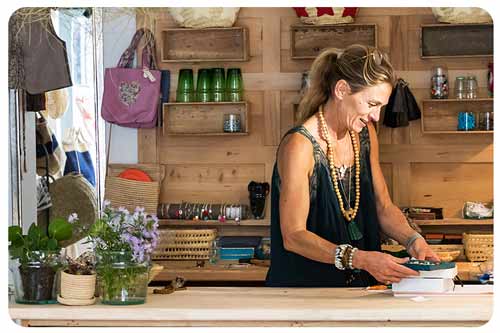 Running a small business is so much more than a full time job. Your business probably keeps you short on time and long on responsibility. Use ThinkInsure expertise to get the peace of mind that your business and its assets are affordably and properly protected.
Our insurance experts give you one less thing to worry about. We make it easy and convenient for you to get the small business coverage you need. You'll get superior customer service at all times – whether you have a question, claim, or it's time for renewal.
We Offer Flexible Insurance Coverage For All Types Of Small Businesses in Ontario
ThinkInsure serves a wide range of small businesses from retail to manufacturing to consulting, and more. We offer flexible coverage and small business insurance solutions that meet your needs and your budget.
With a large network of business insurance partners, we'll advise you on coverage that will safeguard your business from operating risks and unexpected events – at rates you'll love.
Our insurance experts work with small businesses of all sizes from all industries, including :
Retailers and storefronts : Local coffee shops, boutiques, clothing stores, salons, grocery, online stores, hospitality, warehousing.
Professional services : Consultants, IT professionals, photographers, marketers, graphic design, officer professionals, real estate, manufacturing.
Construction and contractors : Home renovators, carpenters, electricians, plumbers, painters, landscapers, cleaners.
Health and wellness : Dentists, massager therapists, chiropractors, wellness facilities.
Ontario Liability Insurance For Small Business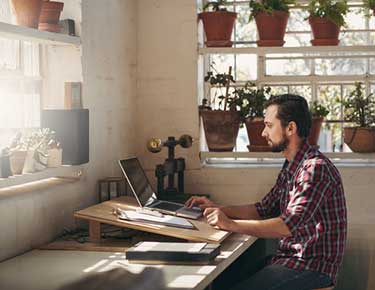 Liability insurance for your small business is a big consideration. General liability insurance for a small business should not be overlooked. Even though you are small, it doesn't lower your risk of someone getting injured on your property or having legal action taken against you.
What Is General Liability Insurance For A Small Business In Ontario?
General liability insurance works the same for small business as it does for other businesses. It provides you with protection from claims against your business such as personal injury, damage, and legal defense costs. Talk with our insurance professionals to learn more about how to get cheap liability insurance for small business.
Ontario Small Business Insurance Protects You Against Losses, Damages And Liability
Does your small business have proper insurance coverage? Could your business survive disruption from floods or other damages? Do you have protection from offering advice that damaged another business? Is your business protected if someone is injured in an accident that is related to your business?
These are just some examples of risks small business owners need to think about to ensure their business is protected properly. Our experts will work with you to create a flexible solution that meets your insurance needs based on many different types of coverage, such as :
General Liability Insurance : Protects your business against claims for property damage or bodily harm to third parties resulting from your premises, operations or products.
Commercial Property Insurance : Covers loss or damage to your property from fire, wind, storm, flooding and more.
Cyber Liability Insurance : Provides protection for your data and systems in the event of a breach.
Professional Liability : When your business provides consultation, you need protection for errors and omissions.
Bond Insurance : Financial protection for your business and its financial obligations.
Business Interruption Insurance : Business interruption insurance covers your business in the event of a disaster.
Commercial Auto Insurance : Covers vehicles like cars, trucks, vans and trailers that are used for business or working purposes. 
Insurance For Home Based Businesses in Ontario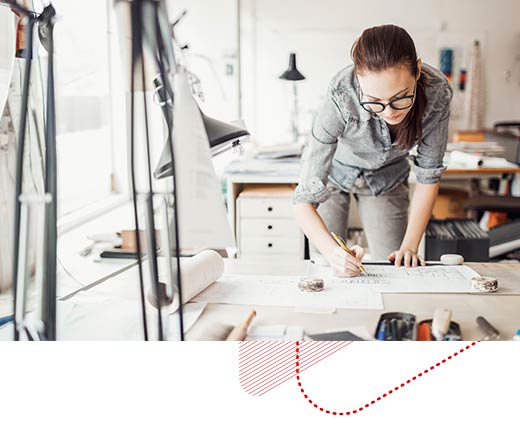 Operating an in-home business is more common than ever. When it comes to protection and coverage, your home insurance policy just won't cut it. We offer small home business insurance coverage for all small businesses that operate out of their primary residence.
Learn more about coverage options for liability, contents, legal expenses, and property coverage on our home based business insurance page.
Start-Up And Micro Business Insurance
The definition of a small business has changed significantly. Today, a small business can mean any number of business types, sizes, and structures.
With start-ups and micro businesses on the rise, there have never been more varieties of small businesses, including online businesses, sole proprietors, local businesses, freelance professionals, and more. We offer the best commercial insurance for small businesses of all kinds.
How To Get Ontario Small Business Insurance
At ThinkInsure, our small business insurance experts make it easy to find the best insurance coverage for your company. Comparing quotes helps you find the cheapest rates and best coverage to meet your unique business insurance requirements.
Comparing quotes with us is quick and easy :
Request a small business insurance quote
Click here to start a quote and tell us about your business.
Compare small business coverage options and packages
Speak with our small business insurance experts about coverage needs.
Choose the best Ontario small business insurance quote
Choose the best coverage and cheapest quotes and save your busines money!
How Do I Get Cheap Small Business Insurance in Ontario?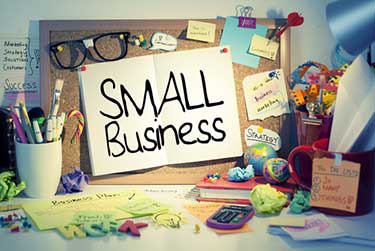 Price is only one of the many factors you should consider when comparing small business insurance quotes. Here are some tips to get cheap small business insurance coverage :
Combine small business insurance policies into one : There are many different types of small business insurance. Bundling them into a single policy simplified things and will qualify you for a discount with your insurance company.
Understand your insurance needs : No two small businesses have the same insurance needs. Understand threats, risks, and coverage needs.
Manage business risks : While risks do exist, being proactive to limit these risks can help you qualify for small business insurance savings. Plus, you'll have peace of mind in knowing you run a safe and low risk business.
Compare small business insurance quotes : You have options. Always compare your insurance coverage options to understand coverage and pricing options.
Ontario Small Business Insurance FAQs
Here are some of the frequently asked questions we receive about small business insurance in Ontario:
In addition to reducing risk and protecting your business, there are other situations where you may need coverage. Potential customers may request to see proof of insurance before doing business with you, coverage may be required to host an event, you may need coverage to rent a commercial property, and you may need proof of coverage to secure business loans and complete other financial transactions.
Yes. ThinkInsure can help you choose the right type and amount of liability insurance for your business. We'll make you sure have enough coverage based on your industry standards, and other factors.
Ontario small business insurance costs can vary significantly. The type of coverage you need, coverage limits, types of risk, and many other considerations all play a role in determining small business insurance costs.
Yes. ThinkInsure, will happily help you start a commercial auto insurance quote online, help you compare options, and find the cheapest rates.
Small business insurance in Ontario is not legally required, however, it is highly recommended. Operating a business without insurance is a significant risk. One loss event could force your business to close if you don't have small business insurance coverage.
Yes, absolutely. Getting a small business insurance quote with ThinkInsure is 100% free. There is no cost to your business to request a quote.
It depends on the type of business you have. If you offer services to customers, you should consider having professional liability coverage at a minimum. Speak with our small business insurance experts to assess your coverage needs.
Right here with ThinkInsure. We work with all types of small businesses in Ontario. Contact us to compare small business insurance quotes, learn more about your coverage options, and find the best small business insurance policy for your situation.