Apr 14, 2020
About All Perils Coverage In Your Ontario Auto Policy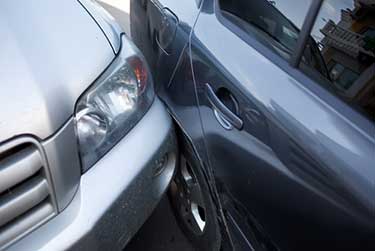 All perils is one of a number of types of car insurance coverage you can select when getting a policy. Do you have all perils coverage? Does it make sense for your driving situation?
In this blog, we'll answer all your questions about all perils insurance. Get an all perils insurance definition, learn about what it covers and if you need it.
What Is All Perils Insurance?
All perils is an optional type of insurance coverage. It's one of the most extensive. It combines collision and comprehensive coverage.
This policy includes coverage for all risks unless they are otherwise excluded in your policy.
What Does All Perils Insurance Cover?
All perils insurance is a broad form of coverage. The policy includes the following :
Comprehensive coverage
Collision coverage
Coverage if a person who lives with you steals your vehicle.
Protection if an employee of vehicle service provider steals your vehicle.
Coverage for theft, fire, water, earthquake, weather damage (hail, lightning, wind).
Why Should You Choose All Perils Auto Coverage?
All perils insurance provides drivers with broad coverage. You will have protection against the majority of perils. This will give you peace of mind in knowing you have coverage for almost all types of damage to your vehicle. If you have a low risk tolerance, this policy is worth considering.
How Much Does All Perils Insurance Cost?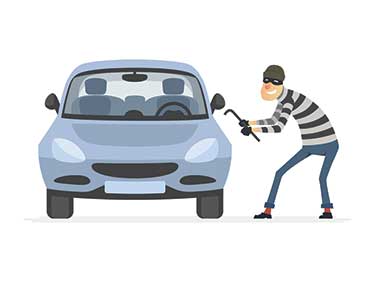 All perils insurance is the most extensive type of policy. It provides you with the most coverage, the reason why it costs more.
The cost for an all perils policy depends on your insurer, driving history, coverage limits and much more. Get an all perils insurance quote to get an accurate price estimate.
All Perils Vs Collision And Comprehensive – How Are They Different?
All perils is a combination of collision and comprehensive. The only difference is all perils combines the two types of coverage into a single policy.
What Is The Difference Between An All Risk Policy Vs Named Perils?
All perils provides coverage for all risks, unless specified. Named or specified perils only provides coverage for the perils listed in the policy.
Do I Need All Perils Car Insurance?
It depends on your risk tolerance and other factors. Some drivers are willing to pay a little more for extra coverage. Others are willing to forego the extra coverage to keep their premiums down. Speak with your insurance expert to determine your need for all perils insurance coverage.
All Perils Coverage FAQs
Do you have more questions about all perils coverage? Check out these common FAQs :
No. All perils is an optional type of coverage. You can choose to add this to your policy. Adding all perils coverage will give you more protection. It will also increase your policy cost.
An all risk policy is the same as an all perils policy. They offer the same type of coverage and protection.
A peril and a risk refer to the same thing. They are interchangeable terms. A risk refers to the chance of a loss. A peril is the cause for the loss.
All perils means you have coverage for all types of risk of loss in your policy.
You file an all perils claims the same as you would other auto insurance claims. If you have damage to your vehicle, contact your insurer and start a claim.
A peril is a situation or circumstance that causes a loss. For example, a car accident is a peril. So is damage to your vehicle from weather.
Here Are Some Other Articles You May Be Interested In
Average Car Insurance In Ontario By Month, Age And Gender
How Are Ontario Car Insurance Rates Determined?
Car Accident Reporting And What Do After You've Been In An Accident
A Guide To The Ontario Graduated Driver's Licensing System
What Are The Cheapest Cars To Insure?
<<Getting Car Insurance Cancelled For Non Payment
How Much Does It Cost To Own And Drive A Car?>>