May 15, 2020
What You Need To Know About Car Insurance Claims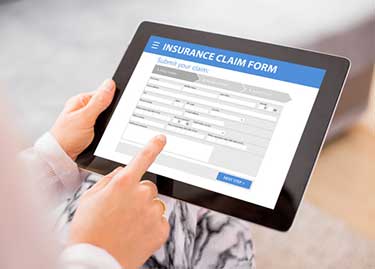 It may not be what you want to deal with, but filing an insurance claim is an important decision. Unexpected situations happen all the time. Maybe you were in a fender bender . You woke up to find your vehicle has been vandalized. Or maybe you have a cracked windshield or weather related damage. Even things like dents and parking lot damage will have you questioning if you should file a car insurance claim.
Learn about how the auto insurance claims process works and what to expect. Get advice and answers to common questions about car insurance and making a claim.
When Should I File A Car Insurance Claim?
There are a number of situations where filing a car insurance claims is highly recommended :
You cause major damage to your vehicle or another person's vehicle
An injury happens as a result of the auto accident
You suspect insurance fraud. Something is not right about the situation with the other driver

Contact your insurer and open an auto insurance claim as soon as possible.
To Claim Or Not To Claim Car Insurance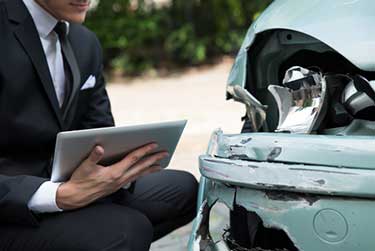 When Not To File An Auto Insurance Claim
Making an insurance claim on your car policy is an important decision. It can affect your insurance record, rates, and impact you financially. If your vehicle has major damage, starting a claim is obvious. But, it's the minor car accident insurance claims or smaller damage when you should think twice.
Here are some situations where you may not want to file a claim :
The damage may only be slightly more than your insurance deductible
You have the funds to pay for the damage
You only cause minor damage
You caused the damage yourself. For example, you backed into a tree on your driveway
In each of these situations, it may not make sense financially to file a claim. The claim could go on you record. An increase in rates could cost you more money long term than paying for the repairs yourself.
What Is The Auto Accident Insurance Claims Process?
The claims process is fairly straightforward. Here is the car accident insurance claims process :
Report the auto accident (if applicable to your situation)
Contact your insurer
Provide them with details about claim
Answer questions from your claims adjuster
Get an estimate for the vehicle damage and repairs
Choose an auto shop and schedule repairs. Get vehicle repaired
Close the claim
How Do Car Insurance Claims Work?
When you file a car insurance claim, you will be assigned an insurance adjuster. Your adjuster will be your go to contact person. They will assist you with your claim. Once your claim is reviewed, your adjuster will explain your coverage. Your insurer will pay to have your vehicle repaired. This cost is subject to a deductible.
Your insurance may waive it for not at fault accident damage. Once your vehicle gets the necessary repairs, your insurer will close the claim. It will go on your insurance record.
What Are The Types of Auto Insurance Claims?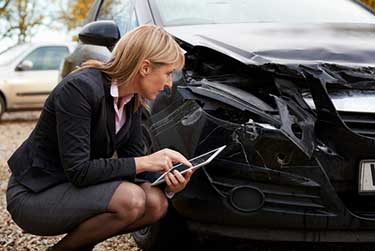 Your auto insurance claim will generally fall under one of three categories. They are third party liability, collision insurance and comprehensive insurance. Within each one of these coverage types, there are a variety of damage types. They include :
Accidents
Weather damage
Hail damage
Theft
Vandalism
Fire or lightning
Explosion, riot
Rising water damage
Personal injury
Broken windshield
Is There A Car Accident Claim Time Limit For Filing?
The car insurance claim time limit in Ontario is not a hard deadline. It's recommended you file your claim as soon as possible. Within 7 days is ideal. Failing to report a claim within a reasonable timeframe could result in a denial of your claim.
How Long Does It Take To File A Car Insurance Claim?
Filing a car insurance claim can be a fairly quick process. Many insurers have a guarantee to get your claim started within 30 minutes or 1 hour. The initial call with your adjuster can take anywhere from 15 minutes to 1 hour depending on your claim.
How long it takes to settle a car insurance claim is a different story. Some claims can be rectified very quickly – in a matter of weeks. Others take longer to close. How long it takes to settle depends on the claim type and details surrounding the claim.
How Much Does A Claim Affect Car Insurance Rates?
You may or may not have a car insurance rate increase after a claim. If it's your first claim or you are not at fault, your rates will not likely increase. In other situations, how much your rates increase depends on many factors. They include the amount of damage, claim type, fault, and more. Rate increases are set on a case by case basis.
Why Could My Insurance Deny My Claim?
There are situations where your insurer refuses to pay your claim. The most common situation include :
Your provided misleading car insurance claims information
There was an unauthorized driver behind the wheel
You were using your personal vehicle for business purposes
You broke the law
You are behind in your insurance payments
You don't have the proper coverage in place
Auto Insurance Claim FAQs
Want to learn more? Check out these common questions about auto insurance claims :
The details of the claim and your policy features will determine if there is an increase. If you are not at fault and have accident forgiveness coverage, your rates will not increase.
Yes. Insurers will generally allow you to cancel an open claim. However, your ability to cancel the claim will depend on how far you are along in the process. As long as you haven't already been compensated, you should be able to cancel. If you've already started a claim, it will stay on your driving record, even if you withdraw the claim.
A total loss insurance claims works similar to any other car accident claim. Report the accident to your insurer, have the damage assessed, and if the vehicle is deemed a total loss, you will receive a cash settlement for the value of the vehicle.
Yes. It's possible to cancel your car insurance policy with an open claim. You will still need to complete the claim. You may also be subject to a cancellation fee for cancelling your insurance.
It depends on the cost of the claim. It may or may not be worth it. For example, if the repair cost is $1200 and you have a $1000 deductible, the insurer would only actually cover $200. You are likely better off paying out of pocket to avoid the claim from going on your record.
No. Engine failure is a maintenance issue. You may have coverage for engine issues under your vehicle warranty.
You may be able to file a pothole damage claim if you have additional collision or all perils coverage. Speak with your insurer to see if you have the right coverage in place.
If you are at fault, you could be held personally liable for the additional costs. You will have to pay for the additional costs out of pocket.
There are a number of reasons your claim could be investigated. Your insurer may suspect fraud or believe you have provided false information. They could also be investigating the degree of fault among parties involved.
It depends if you have the right coverage in place. Basic coverage does not typically cover scratches. If you have collision and comprehensive coverage, you may be covered for scratches from vandalism or accidents.
Yes. You can switch insurers. But, you could have challenges finding an insurer willing to take you on. You could also find insurers quote you more expensive rates because of the claim on your record.
It's important to keep the number of claims on your record to a minimum. You can file a claim multiple times per year, but it could affect rates. Insurers could also choose not to renew your policy.
Yes. Your insurance will cover you for personal injuries as a result of a car accident. You will go through your own insurer.
Here Are Some Other Articles You May Be Interested In
Home Insurance Claim – House Insurance Claims Process Tips & Advice
Demerit Points In Ontario
A Guide to the Ontario Graduated Driver's Licensing System
What Are The Cheapest Cars To Insure?
A Simple To Follow Guide For How To Buy A Used Car
<<Rental Car Insurance In Canada
OPCF 27 : Liability For Damage To Non-Owned Automobiles>>