Jan 15, 2021
What You Need To Know About Your Insurance If Your Car Is Totaled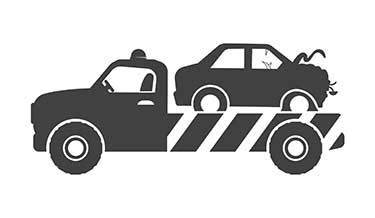 You got into an accident and your car is totaled. This can be surprising news for many drivers after a car accident. Even seemingly minor accidents can result in a total loss insurance determination by your insurer and be considered a write-off.
Although collisions have declined over the last 20 years, car write-offs after an accident are fairly common in Canada. It's estimated that 17% of physical damage claims result in a vehicle being deemed totaled by insurers.
Here we will discuss what happens in these situations, how the value is determined and common questions about what happens when your vehicle has been totaled.
What Does It Mean When Your Car Is Totaled For Insurance?
Total loss refers to vehicles that are damaged beyond repair or it is "totaled". Repairs would cost more than the actual cash value of the vehicle. If your insurance company deems the damages so substantial that they can't be repaired safely, it will be a total loss, aside from cost considerations.
Insurers use factors such as repairs costs, salvage, safety and financial considerations for damage estimates and repair timelines.
Here's an example of a total loss situation :
Let's say the market value is $10,000, and you still owe $12,000 on your loan. If your car is totaled, you will still owe your financing company $2,000. The $10,000 settlement cheque will be paid to the finance company. You are responsible for paying off the remaining balance on your loan.
Once your insurer writes off the automobile as a total loss, it is branded as salvage. The cash value is determined by the make, model, mileage and conditions. Next, it will be auctioned off for its salvage value.