Mar 6, 2021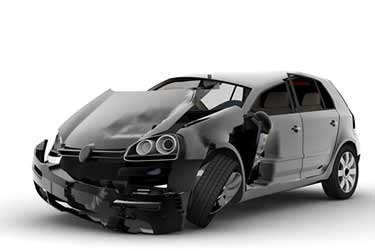 OPCF 43, replacement costs, replacement value and waiver of depreciation. Not sure what they mean? When getting coverage, you may come across these terms.
All these terms generally refer to the same thing. They protect you in the event your vehicle is stolen or if your insurer deems your vehicle a total loss after an accident.
When you buy a new car, no one wants to think about it getting stolen or having a total loss accident. It's important to think about having proper policy to protect you from these risks.
We'll go through each term individually to clear up any confusion.
What Is OPCF 43?
OPCF 43 is an enhancement that can be added to your Ontario car insurance. It removes your insurance company's right to deduct depreciation from the value of your vehicle for loss or theft claim.
OPCF 43 Explained
The FSCO provides an explanation of OPCF 43 :
"This coverage removes the insurer's right to deduct depreciation from the value of your vehicle when settling a claim for loss or damage caused by a peril for which you are insured."
Other Information About OPCF 43
With this endorsement, your insurer will pay the lowest of the actual purchase price, manufacturer's suggested retail price at the time of purchase, the cost of replacing your car with a new car of the same make or model.
You must be the original owner of the vehicle.
Tires, batteries, replacing parts for precious unrepaired damage are not included.
The loss/damage must occur before the policy expiry date.
What's The Difference Between OPCF 43 and 43A?
OPCF 43 and 43A are very similar additions for car insurance quotes. The main difference is OPCF 43A is for a leased vehicle. The same provisions apply to both endorsements.
What Is A Waiver Of Depreciation?
A depreciation waiver in insurance is common for drivers who purchase or lease a brand new vehicle. It means your insurer will waive the ability to deduct depreciation and provide you with a cheque for the value of a new vehicle after a total loss claim. Some conditions may apply.
Waiver of depreciation can be added at the time of purchase or lease of a new vehicle.
What Is A Limited Waiver Of Depreciation In Insurance?
A limited waiver of depreciation endorsement ensures your insurer will not deduct depreciation from a total loss claim for a specified period of time. In most cases, a limited waiver of depreciation lasts 24 months from your purchase or lease date.
What Is Replacement Cost Insurance?
Replacement cost insurance is essentially the same as OPCF 43 and the waiver of depreciation rider. It is the most common term to refer to how your insurer will calculate a payable car insurance claim amount after a total loss or theft.
It ensures your vehicle is replaced after a covered total loss claim. This applies to new vehicles, and you must be the original owner. You will be paid out enough money to replace your vehicle with a new similar product of the same quality and features. The amount paid will be based on the current market value.
Do I Need Replacement Cost Insurance?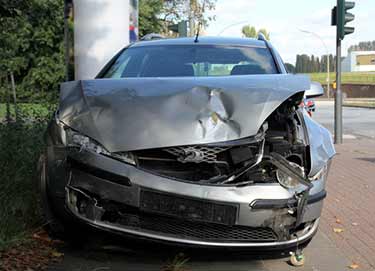 It is not required. However, when you add replacement cost, you will ensure you will receive the same, or very similar, vehicle.
How Does Replacement Cost Insurance Work?
If your vehicle is stolen or considered a total loss, you will receive the same or similar vehicle you were driving at the time of the claim. Replacement cost insurance does expire. It is based on the original delivery date of your vehicle.
Is Replacement Cost Insurance Worth It?
If you drive a new vehicle, you know that it loses value the moment you drive it off the lot. If you were to get into an accident within the first few months of owning the vehicle, you would only receive the vehicle's depreciated value without it. This alone makes it worth adding.
What Does Insurance Replacement Value Mean?
Replacement value, often used interchangeably with replacement cost, determines how much money you will receive for your claim. If your vehicle is not replaced after a total loss or theft claim, you will be paid the vehicle's replacement value. Replacement value is the amount of money your provider will pay you.
What Is The Difference Between Replacement Value And Actual Cash Value?
Replacement value is the actual amount of money it costs to replace your vehicle without depreciation. Actual cash value is the current cost to repair or replace your vehicle minus depreciation. If you have actual cash value, you will be provided with the value of your vehicle in its current used condition, not the amount it would cost to replace your damaged car with a new car.