Jan 12, 2021
<
Find Out How Third Party Liability Works In Your Auto Coverage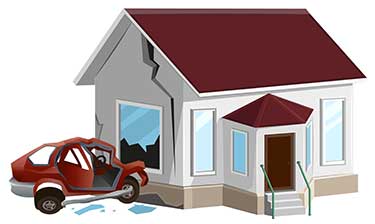 Third party liability insurance (TPL) is an important form of protection found in your car insurance. Even if you do everything you can to prevent damage or injury, they still happen. Unfortunately, accidents often result in legal proceedings and lawsuits.
According to the IBC, in 2019 third party liability claims payouts accounted for 46.6% of all direct claims incurred.
When someone makes a claim against you or your insurer, TPL takes into effect. If you are found responsible damage or injury to others, legal liability coverage ensures you don't have to pay out of pocket for the damages.
In this blog we will explain what is covered with third party liability, how it works and why it's important.