Oct 1, 2020
What You Need To Know About Rental Car Insurance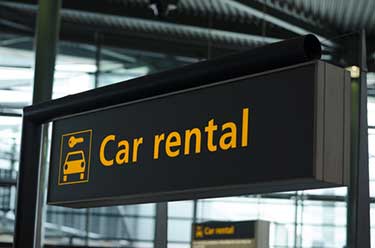 Do you have rental car insurance in your auto policy or should you buy it from the rental company?
What you want is affordable insurance when you rent a car that gives you the protection you need. In this blog post, we'll provide you with some clarity about your options.
What Is Rental Car Insurance?
Insurance for rental cars refers to one of two things :
Insurance you buy from the rental agency.
Insurance in your auto policy for rental car costs. This is an endorsement if your vehicle is getting repairs due to accident damage to pay for rental expenses.
These policies are available to protect the vehicle, your personal belongings, and liability. Here is a look at the four different types available :
Collision damage waiver (CDW) : Also called loss damage waiver (LDW). It protects you from costs related to theft or collision. This is not insurance - by signing the agreement, you pay the company to forfeit the right to go after you for damages. It is required, but many policies or credit cards cover this.
Liability insurance (LI) : You get protection from being liable for an accident. It covers you if you are at-fault for damaging another vehicle or property. It will cover the costs associated with the vehicle or medical benefits to those who are injured. It is required to add unless your insurance has $1-$2 million in liability and OPCF 27 which will protect you in Canada and the United States. If you frequently travel, adding this will cost you less than paying each time you rent a vehicle.
Personal accident insurance (PAI) : This is accidental death coverage for the driver and any passengers in the vehicle at the time of the accident. It is not required; however, it is risky not to have.
Personal effects coverage (PEC) : Protection for your personal items in the vehicle. There is often a stated limit and will need a deductible paid before any claim is paid out. It is not required if you have home insurance - if you do not, it is suggested to pay for this if you do not want to lose something $500 or less.
There are a couple of ways to find out if you have insurance. The first is to check your insurance. The other way to check is to contact your insurer. They will be able to tell you how much of your rented vehicle will be covered.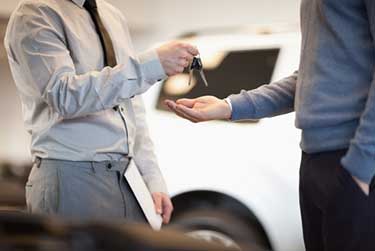 Do I Need Rental Car Insurance In Canada?
The short answer is yes. If you rent a car, you need some form of insurance to protect the vehicle and yourself. Without it, you would have to pay for any damage out of pocket above basic protection. If you don't have a vehicle, you can get it from the rental company or your credit card company.
Where Can I Get Rental Car Insurance?
Here are the most common places to get it :
The Rental Company : This will be offered when you pick up the vehicle. It covers you for some damage to the rented vehicle, but there are exclusions.
Credit Card : You may have protection through your credit card if you book using the card. The cost varies based on your card type and provider.
Your Automobile Insurer : Most insurers offer options that cover damage to vehicles you don't own. This endorsement is known as Legal Liability For Damage to Non-Owned Automobiles.
If you are looking to lower the cost of the vehicle you are renting, shop and compare prices online. You can also leverage loyalty programs, coupons or choose the economy car. Booking your vehicle pick-up outside the airport is often a more cost affordable option.
Rental Car Insurance FAQs
You need some form of coverage when you rent a car. Without it, you would have to pay out of pocket for any damage. Even a minor accident could cause thousands of dollars in damage.
It depends on your insurance. Some insurers have a set amount they allot for a rental. For example, you may have limits at $2000. If you open a claim and require a rental, your insurer will usually notify you of limits.
It is a good idea to purchase collision insurance from the rental car company if you don't have a personal auto policy.
If you have OPCF 20, you can get a rental. A quick call to your insurer can confirm this.
Yes. Rental cars automatically come with basic protection. However, the basic amount is minimal. Any damage above these limits you would have to pay for out of pocket.
Make Sure You're Covered For Rental Cars
Before you decline the offer from the car company, make sure you have protection through your policy. Regardless of the type of vehicle you are driving, it's important to have proper protection for a vehicle you own or rent.
Here Are Some Other Articles You May Be Interested In
Average Car Insurance In Ontario By Month, Age And Gender
Demerit Points In Ontario
A Guide to the Ontario Graduated Driver's Licensing System
A Simple To Follow Guide For How To Buy A Used Car
<<Does Your Insurance Cover A Hit And Run?
Car Modifications And Insurance>>