Nov 2, 2020
Learn About Accident Benefits And Car Insurance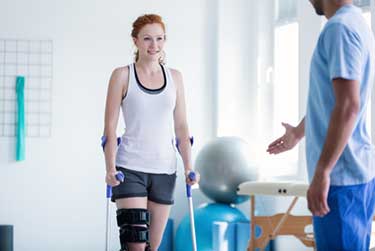 Accident benefits are an important part of Ontario car insurance coverage. No driver wants to get injured in a auto accident, but if you do, you can take peace of mind in knowing accident benefits will help pay for healthcare and other expenses and more while you recover.
In this blog, we will take a look at what is covered by accident benefits in Ontario and answer common questions drivers have about this part of their auto insurance policy.
What Are Accident Benefits?
Accident benefits provide compensation if you or others are hurt or killed in an auto accident. Accident benefits include coverage for passengers and pedestrians included in the accident.
Ontario is a no fault insurance system. Fault does not have an impact on if the coverage is applicable.
Accident Benefits Explained By FSCO
The FSCO (now FSRA) provides an accident benefits definition :
"This section of your automobile insurance policy provides you with benefits if you are injured in an automobile accident, regardless of who caused the accident, including supplementary medical, rehabilitation and attendant care, caregiver, non-earner and income replacement benefits. Options exist to increase most of these coverages."
What Is Covered By Accident Benefits?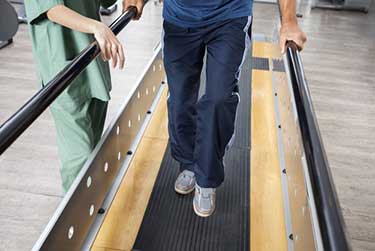 The Statutory Accident Benefits Schedule (SABS) is an important document that outlines what is covered under the accident benefits portion of your auto insurance policy.
It is applicable to all basic automobile policies. It outlines the mandatory and optional accident benefits and coverage limits for medical care, income replacement, death benefits, funeral expenses and loss of income from disability.
Accident Benefits In Ontario
Accident benefits are compulsory in Ontario. All insurance policies include accident benefits as part of mandatory coverage. There are standard and optional accident benefits :
What Are Standard Accident Benefits In Ontario?
Here is what's covered by accident benefits :
Income Replacement, Non-Earner and Caregiver Benefits
Income replacement benefits : If you are unable to work, you may qualify for income replacement benefits of 70% of your gross income, capped at $400 per week. You have the option to increase coverage of up to $1,000 per week.
Caregiver benefits : If you cannot provide care to a dependent, you could receive compensation to hire someone to help you care for them. Coverage is applicable to specific injuries. You can add optional coverage to include all injuries.
Non-earner benefits : If you don't qualify for income replacement, are a student, and cannot continue on daily life as previous to the accident, you may qualify to receive non-earner benefits of $185 per week.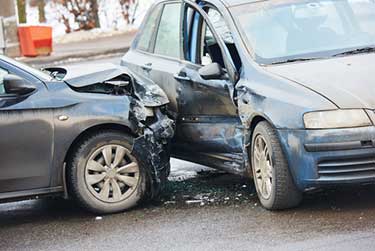 Medical, Rehabilitation And Attendant Care Benefits
You are provided with coverage of up to $65,000 for non-catastrophic injuries or up to $1 million for catastrophic injuries. You have the option to increase coverage for non-catastrophic injuries to $130,000 and increase coverage for catastrophic injuries to $2 million.
Medical and Rehabilitation Benefit : This covers the cost of health care and rehabilitation as a result of an accident. Benefits include physiotherapy, prescriptions, chiropractic, counseling, and other services that are not covered by OHIP or through your group insurance plan (if applicable). Medical care and costs that qualify are listed in the statutory accident benefits schedule.
Attendant Care Benefit : You will be provided with assistance at your home or healthcare facility to help you recover from a serious auto accident injury.
Death And Funeral Benefits
In the event if you pass away as a result of a car accident, the following benefits will be paid out :
$25,000 to your spouse
$10,000 to each of your dependents
A maximum of $6,000 for funeral expenses
You have the option to increase benefits to $50,000 for your spouse, $20,000 to dependants, and $8,000 for funeral expenses.
Other Expenses
Additional expenses may also be covered as part of your accident benefits coverage. They include :
Lost educational expenses : Compensation for lost tuition, books and other education related expenses up to $15,000.
Expenses of visitors : Reasonable expenses incurred by family and friends to visit you during recovery and treatments. Your spouse, children, grandchildren, parents, grandparents, siblings, certain other dependants, and guardians qualify.
Housekeeping and home maintenance : Receive up to $100 per week for reasonable expenses to help with housekeeping and maintaining your home while you recover.
Damage to clothing, glasses, and other belongings : Receive compensation for damaged clothing, glasses and other personal medical devices damaged during the accident.
Cost of examinations : Compensation for the cost of examinations related to treatments as part of your recovery from an accident.
What Are Optional Accident Benefits In Ontario?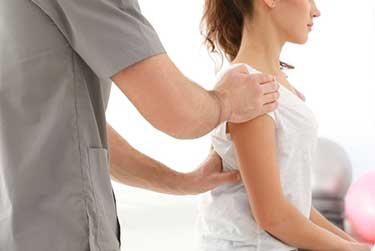 You have the option to increase to coverage limits for income replacement, medical care, caregiver benefits, death and funeral benefits, and other accident benefits.
You also have the option to add :
Dependent care benefits : This will cover up to $75 per week for your first dependant and $25 for each additional dependant. This can only be claimed if you were employed at the time of the accident and have to pay for additional childcare expenses due to injuries sustained from an accident.
Indexation : This gives you an annual adjustment for inflation for accident benefits. Adjustments are done in accordance with the Consumer Price Index of Canada.
Increasing your coverage limits for accident benefits will increase your insurance premium.
What Are Accident Benefits For A Passenger?
All passengers involved in an auto accident are eligible for accident benefits. Regardless of the type of accident or who was at fault, you will almost always be covered by insurance. You will need to file a car insurance claim against the driver's coverage. The drivers insurance you submit a claim with will depend on the situation.
How Do You Settle Your Accident Benefits?
There will come a time after an accident where you will be approached by your insurer to settle your accident benefits claim. In Ontario, you must wait one year before settling your accident benefits claim.
Your insurer will propose a fixed amount to settle and close your claim. Once you agree to an accident benefits settlement, you cannot request additional compensation from your insurer.
How much you settle for can affect litigation for tort claims against an at fault driver if you are pursuing legal action. Always assess your situation before settling. Speak with a lawyer or your insurance broker about your options. It's important for you to understand your options and how much you are entitled to before making any settlement decision.
Automobile Accident Insurance Benefits & Regulations In Other Provinces
Accident benefits are included in minimum insurance coverage requirements in all provinces with the exception of Newfoundland. The coverage limits for medical payments, replacement income, death benefits, funeral costs, and the ability to sue vary from province to province.
Accident Benefits FAQs
Here are some of the most frequently asked questions about accident benefits :
The License Appeal Tribunal (LAT) is an independent agency that oversees statutory accident benefits coverage disputes under SABS. If you have a dispute over an accident benefits settlement with your insurer, it will be resolved by LAT.
Yes. Accident benefits income replacement is included in basic auto insurance. You can increase your coverage limits to qualify for up to $1,000 per week in compensation.
Yes. Most accident benefits claims eventually get settled. You must wait one year to settle your accident benefits claim.
Yes. You will need to fill out an application for accident benefits (OCF-1) form. It is part of the accident benefits application package. You must submit this paperwork as part of your accident benefits claim to your insurance company.
All Insured Drivers Are Entitled To Accident Benefits
All drivers with insurance coverage can receive accident benefits if injured in a collision. Check your policy or speak to your insurer to know how much coverage you have in your policy.
Here Are Some Other Helpful Insurance Articles
Car Accident Reporting And What Do After You've Been In An Accident
A Guide to the Ontario Graduated Driver's Licensing System
The Total Cost To Own And Drive A New Car
Average Car Insurance In Ontario By Month, Age And Gender
<<Vehicle History Reports And How To Get A Free One
OPCF 44R Family Protection Coverage Explained>>