Jun 19, 2020
What Are Drivers Covered For Under SABS In Ontario?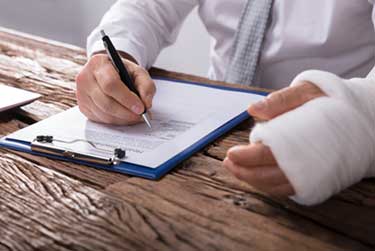 Did you know Statutory Accident Benefits Schedule is included with all automobile policies and have accident benefits in Ontario?
An injury from a car accident can cause physical and financial damage. Statutory Accident Benefits ensure you get the healthcare and financial support you need when you need it the most.
This blog will discuss what the SABS is and its role in an accident benefits claim.
What Are Statutory Accident Benefits?
Statutory Accident Benefits pay for expenses related to car accident injuries. This feature of Ontario car insurance pays for health costs not covered by OHIP or the government to help you recover from injuries and assistance with income related expenses.
What Is The Statutory Accident Benefits Schedule?
The Statutory Accident Benefits Schedule, also referred to as SABS, is a form of no-fault insurance. It is mandatory and included as standard automobile coverage.
Certain benefits are available to anyone injured in a car accident, regardless of who is at fault. They are regulated under the Ontario Insurance Act. All SABS benefits claims are resolved by the Automobile Accident Benefits Service (AABS).
Statutory Accident Benefits Schedule Summary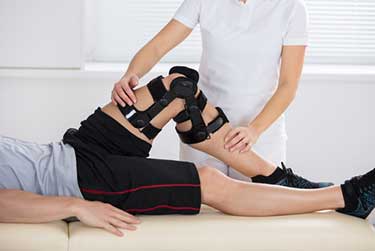 What Types Of SABS Benefits Are Available?
When you are searching for an auto insurance quote, you'll want to be clear on what the benefits available with SABS. Here's what is included :
Income replacement : replaces lost income as a result of not being able to work.
Caregiver : If you can no longer provide full-time care to a dependent from catastrophic injuries, you may qualify for towards the expenses to hire help.
Non earner : If injuries prevent you from a normal lifestyle (such as disability), and you don't qualify for income replacement because of being a student or self-employed, you may be eligible for this.
Medical and rehabilitation : Pays for expenses towards surgical, hospital, medication, physio etc.
Attendant care : Covers services covered by long-term aid.
Death and funeral : Provides assistance with funeral related expenses.
Additional SABS are also available to assist those recovering :
Childcare expenses for stay at home parents if they are unable to care for their children.
Costs to assist an injured person while at home.
Housekeeping costs.
Repair or replacement of eyeglasses, clothing and other personal items damaged in the accident.
You can also add additional coverage to your policy for dependent care and indexation.
SABS Catastrophic Impairment Benefits
Suppose you suffer a catastrophic injury (loss of limb, brain damage, paralysis) due to an auto accident. In that case, you will be provided with up to $1 million combined for medical, rehab, and attendant care. You have the option to increase this to $2 million.
Review SABS In The Insurance Act
The SABS is part of the Insurance Act in Ontario. You can review the statutory accident benefits schedule here.
Statutory Accident Benefits Schedule FAQs
Notify your insurer as soon as possible after an accident to inform them of any injuries related to an auto accident. Your insurer will provide you with forms to complete and return. You apply for SABS as part of your car accident claim.
SABS benefits are paid by your insurer. If you are a pedestrian, you will file a claim with the insurer of the vehicle that caused your injuries.
This is a chart that outlines the available benefits and coverage limits under SABs. They were revised on June 1, 2016. See the full revised list on the FSCO website.