May 17, 2018
Insurance fraud is prevalent in Ontario. In particular, car insurance fraud is a big problem. Fraudulent activity is one of the leading causes of high car insurance rates. It's estimated to cost the insurance industry about $1.3 billion a year in Ontario.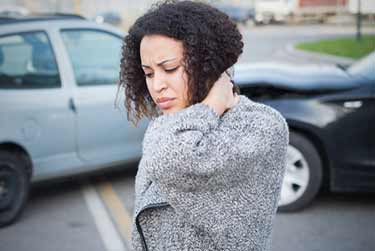 Auto insurance fraud cases, the cost of accident injury claims, and abuse of the system all contribute to rising insurance costs.
All drivers need to be aware of the signs of car insurance fraud. This blog post examines :
Common questions about insurance fraud
Types of auto insurance fraud
Auto insurance fraud penalties and fines
Car insurance fraud prevention
The impact of organized car insurance fraud rings
And, how to report insurance fraud in Ontario
What Is Insurance Fraud?
Insurance fraud is the intentional or unintentional act of deceiving an insurance company for financial gain. Committing insurance fraud includes providing false information, falsifying documents, and submitting false insurance claims.
Fraud not only impacts the victims of fraud and insurers, it impacts all drivers by increasing car insurance rates. It is illegal in Ontario and all other provinces and territories in Canada.
About Auto Insurance Fraud In Ontario
Ontario car insurance fraud is a serious issue. Car insurance fraudsters work together to deliberately deceive insurance companies using a variety of car insurance scams and schemes.
"Auto insurance fraud is a multi-billion dollar problem where criminals may indiscriminately target unsuspecting victims on the road. Recognize the red flags that suggest fraud," says the Insurance Bureau of Canada. Recognizing and reporting fraud is the first step to help lower car insurance rates.
If you suspect fraud, you can make an anonymous call 24/7 to 1-877-IBC-TIPS (422-8477).
Are You Committing Fraud? Types Of Car Insurance Fraud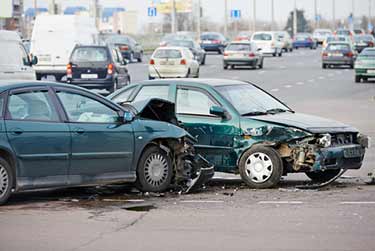 There are a number of common auto insurance fraud situations – staged collisions, fake car accidents, fake damage, fake injuries, stolen cars, vehicle dumping, and providing false information.
It's not just car insurance fraudsters who commit fraud; some drivers may even be committing insurance fraud without knowing it. Even something as simple as providing inaccurate information could get you a call from an insurance fraud investigator.
Here are some of the most common auto insurance fraud cases :
Staged Car Accident And Fake Car Accident Claims
There are many ways to stage a car accident. This is one of the most common scams used by insurance fraudsters. A staged collision is when another driver may signal or wave for you to take some sort of driving action, like making a left turn through traffic or turning through an intersection.
The driver will then intentionally collide with you and cause an accident, then deny that they gave you the right of way. Fraudsters will then file a fake accident claim and profit from the collision. The different types of staged collisions involving innocent victims are one of the most common forms of auto insurance scams.
Vehicle Dumping
This type of car insurance fraud involves the owner of a vehicle dumping, deserting, or leaving their vehicle somewhere and then claiming it was stolen. Some vehicle owners will sell their vehicle and then claim it was stolen after the fact to receive an insurance payout.
False Car Registration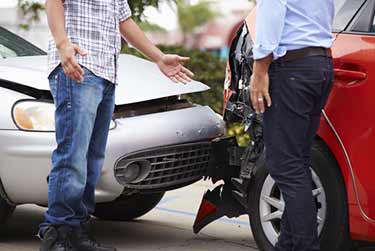 This form of auto insurance fraud involves registering your vehicle to an address or area that is known to have lower car insurance rates than where you actually live. Where you live is one of the many factors that impact your car insurance rates. This is considered car insurance fraud for a wrong address.
Exaggerated Insurance Claims
Providing accurate information when filing a claim is not only important, it's the law. Car insurance fraud examples include exaggerating about :
Severity of damage
Parties involves
Degree of injuries
Items missing or stolen
Fake Injury Claims
This involves claiming fake or pre-existing injuries were caused by an accident to get the insurance company to pay for medical treatment. For example, if you had a pre-existing neck injury prior to getting into a car accident and then claimed the cause of your neck pain was the accident, you are committing insurance fraud.
Filing False Car Insurance Claims
You may be tempted to include pre-existing damage to your vehicle in your claim if you have an accident. This is fraud. Lying about how the damage or loss happened is also fraud.
What Is The Punishment For Insurance Fraud?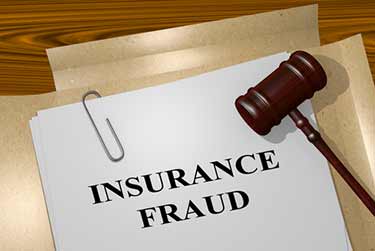 If you are caught by your insurance company attempting to commit insurance fraud, you can expect :
Denial of claim : The claim in question will be denied.
Cancellation : You could have your insurance policy cancelled.
Increased rates : You will pay more for car insurance in the future.
Trouble getting insurance :You could be denied car insurance coverage in the future.
You could also face jail time for insurance fraud.
Auto Insurance Fraud Penalties
Insurance fraud is a crime. You could face criminal charges and jail time if convicted of insurance fraud. The charges for insurance fraud are :
Fraud over $5000 : Up to 14 years in jail
Fraud under $5000 : Up to 2 years in jail
According to the Criminal Code of Canada :
380 (1) Every one who, by deceit, falsehood or other fraudulent means, whether or not it is a false pretence within the meaning of this Act, defrauds the public or any person, whether ascertained or not, of any property, money or valuable security or any service,
(a) is guilty of an indictable offence and liable to a term of imprisonment not exceeding fourteen years, where the subject-matter of the offence is a testamentary instrument or the value of the subject-matter of the offence exceeds five thousand dollars; or
(b) is guilty

(i) of an indictable offence and is liable to imprisonment for a term not exceeding two years, or
(ii) of an offence punishable on summary conviction,



where the value of the subject-matter of the offence does not exceed five thousand dollars.
How To Avoid Committing Fraud
Car insurance fraud prevention starts with you. It's not only about avoiding car insurance fraud scams, it's about being honest and truthful when filing insurance claims.
Here are some tips to avoid committing insurance fraud in Ontario :
Understand fraud : Make sure you are clear on what is considered auto insurance fraud.
Be honest : Never knowingly provide false information to your insurance company or when filing insurance paperwork.
Ask : If you are not sure, you are better off to get professional advice from an insurance advisor.
Keep detailed records : If you are involved in an accident, take accurate notes and photos.
Tips For Avoiding Car Insurance Fraud Schemes
Be Suspicious Of Strangers Making Referrals : Contact your insurance broker or company if you suspect anything suspicious, like strangers referring you to medical professionals, body shops or legal representatives.
Use Professionals You Trust : Go to medical or legal professionals who you know or are referred to you by someone you trust.
Keep Track Of Your Claims Records : Be involved in your claim and keep track of all the records, bills and statements to ensure that they are accurate and only include the services or treatments you received. Understand what your final settlement includes and all the associated costs.
Pay Attention To What You Sign : Don't sign any blank or empty forms or documents.
Auto Insurance Fraud Rings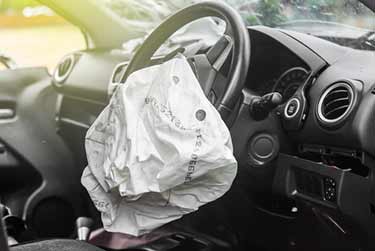 Fraud rings know how to commit car insurance fraud. They know whom to target, how to circumvent insurance rules, laws, and regulations, and how to profit from fraud. Fraud rings involve a group of people who work together to commit popular insurance scams and fraudulent activity. These scams can be complex and involve dozens of people.
Common participants include :
Drivers and witnesses
Tow truck drivers
Mechanics and auto body shops
Doctors and medical professionals
Lawyers and paralegals
Always be cautious when receiving advice from unsolicited parties after an auto accident. If something doesn't seem right, you might have been a target of auto insurance fraud.
How Does Organized Car Insurance Fraud Work?
The video starts out showing a man leaving court, attempting to hide his face. This Scarborough, Ontario man, it's revealed, received a sentence of 3 ½ years in a federal penitentiary, plus a $375,000 "freestanding restitution order" for the crime of insurance fraud close to two years ago.
Emphasizing that crime does not pay – and pointing out that convicted criminals indeed have to pay back money they've defrauded – this four-and-a-half minute video produced by the Insurance Bureau of Canada (IBC) outlines how organized insurance fraud works: