Sep 7, 2020
Why You Should Never Lie To Your Insurance Company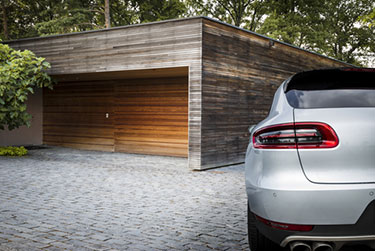 Perhaps you're thinking about leaving out some information about your home or auto insurance quote? Don't. It can get you in more trouble than you think. Honesty is always the best policy.
People have their reasons for lying to their insurance provider. It is usually for some type of financial gain. They want to save money on insurance, get more money in a claim settlement or try to get a car insurance quote even though they are not eligible. Lying can range from exaggerating claims to supplying false information on your application.
Did you know lying to your insurer can have significant repercussions? It could even result in insurance fraud charges.
Here we'll discuss what can happen if you lie to your insurer.
Why Do People Lie To Insurers?
People lie to insurers for a variety of reasons. Generally, there are three main reasons why people lie to insurers :
To try and get coverage when they are not eligible : People have fallen into the high risk auto insurance category. Since they have to pay more or get denied because of past incidents, they lie.
To save money : Insurance can be expensive. To save a few bucks, people omit or lie about information.
To get more money in a claim : People lie about a claim or exaggerate losses. For example, if you had a basement flood and your TV was damaged, a person may claim a larger TV than they had, or you may claim for items that you didn't own previously.
What Are The Consequences Of Lying To Your Insurance Company?
If you have been caught lying to your insurer, the consequences can range from minor to major. Here are five consequences for lying to your insurer.
Increased premiums: If insurers identify incorrect information on your policy they could increase your insurance. Depending on the severity of the lie, it could have a big impact on your annual payments.
Your claim can be denied : Insurer have a right to deny your claim if they deem you were not truthful. For example, you state you use your vehicle for occasional driving. But in reality, you have a 60km commute to work. If you get into an accident during the drive, your insurer can deny your claim because you did not tell them the truth about your daily driving habits.
Policy being cancelled : Insurers can cancel your policy for withholding information or lying. For example, if you lie about having tickets on your record or past insurance history.
Denied future coverage : If you are dishonest to your insurer, and they find out, they can deny you coverage in the future. They can choose not to renew your policy. You could also have issues getting a policy from other insurers.
Legal issues : There is a chance you will have to pay your insurer or receive a fine, under the province's insurance regulation. Under Canadian law, insurers can sue you to recover costs and damages. According to the Criminal Code of Canada, there are three tiers of fraud you could be charged with. Fraud under $5,000 carries a maximum sentence of two years in jail. Over $5,000 earns the convicted party a maximum of 14 years in jail. Committing fraud over $1 million carries a minimum sentence of 2 years in prison.
What Are The Top Reasons People Lie To Insurers?
People lie to their insurers. It's a fairly common, but risky practice. Here are the top things people lie to insurers about :
Lying about your address on car insurance
Where you live can have an impact on how much you pay, especially in the city. To get more affordable Toronto car insurance, some people try to use a different postal code. If you are caught, it will cost you much more than the money you are saving and it could void your policy.
Lying to insurance about being an Uber or Lyft driver
If you drive for Uber or Lyft you need to notify your insurer. But many drivers don't tell their insurers to avoid an increase. Ridesharing and Uber insurance ensures you are properly covered when accepting rides. Some insurers prefer you not to drive for these ridesharing services.
Lying about not having tenants in your home
If you rent out a portion of your home to a tenant, you must notify your insurer. You need to tell them even, if you only rent out a room. Homeowners sometimes avoid informing insurers for fear of needing landlord insurance. However, the increase is minimal. Plus, you have peace of mind in knowing you have the right coverage in place. Tenant insurance will also be required for your renter.
Lying about renting your property for home sharing
Inform your insurer of all commercial activity in your home. This includes Airbnb rentals. Even though Airbnb does offer host protection coverage, it is minimal. You'll need additional coverage through your insurer, called homesharing insurance. Failure to inform your insurer could result in a denial of a claim or even cancellation of coverage. Considering the risks of renting out your home, the extra coverage is well worth it.
What Are Common Home Insurance Lies And Misrepresentation?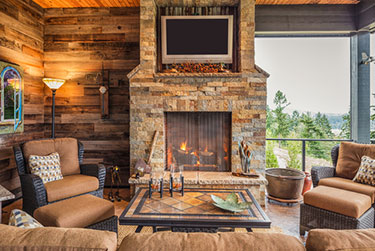 There are two main types of misrepresentation on your home insurance quote. Hard misrepresentation is the deliberate planning, invention or execution of an accident to receive a payment. This can include intentionally damaging your home, personal property, staging a break-in or arson.
Soft misrepresentation is exaggerating the loss from a legitimate claim. Material changes to your home should be reflected in your policy. For example, you need to notify you insurer if you install a swimming pool, fireplace or if you start an at-home daycare.
Here are common examples of insurance misrepresentations :
Fireplaces or woodstoves : These increase the increase risk of fire. Including them in your policy increases costs, a reason why homeowners omit these items. If you have damage caused by these and did not tell your insurer, they may not pay out your claim.
Pools and trampolines : These increase liability risks. It is best to declare the information to your insurer to add extra coverage in case of an incident.
Renovations : Be honest if you have done any home renovations. Contact your insurer whenever you do renovations to make sure you have enough coverage. For example, if you don't declare this information and have to make a claim for water damage during or after the project, there a chance the claim will not get approved.
Use of home : By having a home based business insurance, renting to others, home-sharing, or any situations where your home is not being used as a private residence, you will need to add coverage to your policy to make sure you are insured under these circumstances.
Inform your insurer if there are changes to your home. Tell the truth about the use and updates to your home. This will ensure you are adequately covered if you need to make a claim.
What Are Common Car Insurance Lies And Misrepresentations?
Since costs for coverage are on the rise, there is a temptation for people to lie to save money. Lying can include providing false information, falsifying documents and submitting false claims. Here are examples of car insurance misrepresentations.
People who drive the vehicle : Misrepresenting who uses the vehicle, who the primary driver is, and the address of the owner of the car.
Driving distance : Being dishonest about the annual kilometres you drive. If there is an accident, your insurer can deny your claim if you lied about your driving habits.
Vehicle use: Using your vehicle for anything other than personal use is prohibited. Some examples include not telling insurance the vehicle is for business use (delivery or tourism, for example) or driving Uber or Lyft.
Traffic violations : Not telling your insurer about accidents or tickets. Insurers can check your drivers abstract to see if you have any violations.
Lapse in coverage : If you have been uninsured for a while, had a lapse of insurance, or a policy cancelled for non-payment, you must declare it to the insurer.
Vehicle condition : Failure to reveal pre-existing damage prior to claims. Modified cars or upgraded features can result in a denial of a claim if not included in your policy.
FAQs About Lying On Your Insurance
Yes, lying to your insurer is a form of fraud. If you lie to an insurer your claim can be denied and your policy can be cancelled. You can also face additional legal issues, charges, and fines.
Insurers have the right to sue you if you lie on your insurance policy. For example, if you file a home insurance claim for fire damage from a fireplace, but you failed to include a fireplace in your policy, insurers have a right to deny your claim.
Or, if you are dishonest about the number of kilometres you drive to work and are in an accident on the way, your claim can be rejected. If you have been caught lying to your insurer the consequences include increased premiums, denied claims, your policy being cancelled, being denied future coverage, and even criminal charges.
You should not lie to an insurance company about a car accident, even if you plan to pay for the damage out of pocket. Changing vehicles or purchasing a new car does not remove your accident or claims from your record. Insurers can use your driving record to see past claims; they will be able to see your driving and accident history.
If you tell your insurer you only drive 20 km to work, but you actually drive close to 80 km and get into an accident, the insurer can deny your claim.
You should never lie about having winter tires. If you are in an accident, your claim can be denied. Driving with winter tires can save you 3%-5% on your policy and increase road safety, so why lie about it?
Lying On Your Insurance Just Isn't Worth It
Lying to your insurer might seem worth it at the time to save a few bucks, but in reality, it is a form of fraud, and it will cost you. Think twice about lying when filling out insurance applications. Imagine what can happen if you need to file a claim and it is denied. You would be on the hook for the repair costs. Always be honest and verify all of the information you are providing to insurers.