May 13, 2021
Does Insurance Cover Swimming Pools?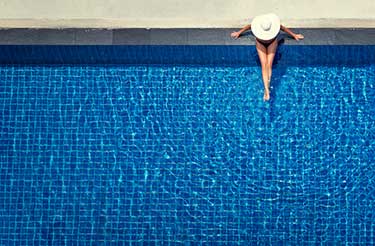 There is nothing like taking a dip in the pool on a hot summer day. It is a great place to spend time with family and friends. Are you thinking about installing a pool? Or perhaps you are considering buying a home with one. It's important to consider how a swimming pool affects home insurance.
While pools offer many perks, there is serious forethought. They are a considerable investment - the average pool can cost $25,000 to $50,000 or more to install, in addition to annual maintenance fees.
They also come with increased risk. There is the potential for slips and falls on wet surfaces and drowning. They can attract unwanted attention from trespassers and are considered an attractive nuisance.
Ready to take the plunge on investing in a pool? Here is how you can protect it and have a safe summer.
What You Need To Know About Pools And Insurance
Whether you are looking to install or purchase a home with one, it will impact your costs. This applies to all types - above ground, on the ground, and in-ground pools. It is your responsibility to protect those who use your pool.
There are two main ways a pool affects it :
They increase risk
They raise your property value
These factors will have an impact on your costs and limits. Installing a pool immediately increases the value of your property. This means you'll need to increase your limits to ensure it's in alignment with your home replacement value.
How Much Does A Pool Raise Insurance?
The costs vary based on the size, type and value of your pool. Limits can also affect how much you pay. In general, you can expect you pay approximately $25-$75 more per month to insure a pool.
Insurance Considerations With A Pool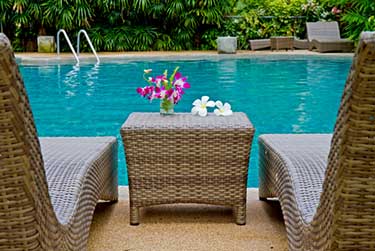 All properties are unique. Having the right amount of protection for your property is essential to minimize risk factors. When you have a pool, it's important to make sure you have enough coverage. You need to protect yourself from liability claims and ensure it is covered if damaged. Here are some options to consider :
Increase liability : Liability is a standard part of your policy. Since it adds a layer of risk, it's recommended you increase your limits. You could be liable if someone is hurt using it.
Get umbrella coverage : This provides you with an extra layer of protection once you exceed your liability amount.
Speak with your insurer to assess your needs.
Swimming Pool Insurance Requirements
Municipalities set specific requirements. Insurers require all homeowners to follow these rules as a condition of their agreement. You will need to have a fence enclosing the pool, have the proper permits in place, and meet other land grading and zoning criteria. Here are some areas to get started with :
In-ground pools must be at least 1/2 metres deep.
Pools can not be easily climbed to protect children.
If you are building a fence on a shared property line, get written approval from your neighbour.