Getting Cheap Toronto Car Insurance Quotes Is Easy!
Compare Toronto's Cheapest Auto Insurance Rates And Coverage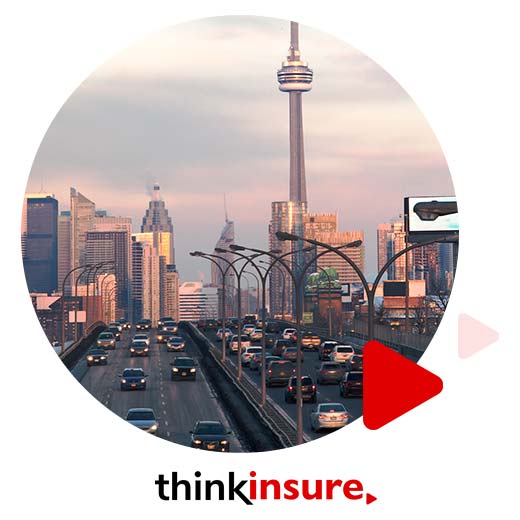 For over 45 years, ThinkInsure has been helping drivers save by comparing cheap Toronto car insurance quotes from the leading insurance companies. Our insurance professionals provide expert savings advice and can get the lowest rates to help our customers save on their car insurance.
Savings : We save you money. We can get you quotes from the top insurance companies. Our customers get the cheapest rates and save hundreds each year on their car insurance.
Selection : We give you lots of choice. We get you the best car insurance coverage and the lowest rates in Toronto. Compare quotes and choose the best option for your car insurance needs.
Service : We value your business. Customer service and satisfaction is a top priority for us. Our team of experts goes the extra-mile to address our customers auto insurance needs.
Made Easy : It's quick, simple and free. We make the process of getting car insurance easy for Toronto drivers. We provide expert savings advice, get the best Toronto quotes and then make it easy for you to get your coverage.
Compare Toronto car insurance quotes online now and start saving. You can also call toll-free 1-855-550-5515 and we'll be happy to compare the cheapest quotes in Toronto for you.
Car Insurance In Toronto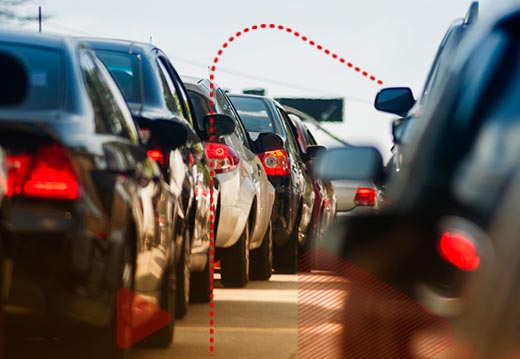 Toronto is the largest city in Canada. It has close to 6 million residents across the Greater Toronto Area. It also has the most drivers, traffic, and is known for long commutes and highway driving. With so many vehicles on the roads daily and the increased risk of accidents, it's imperative you have a good policy for Toronto car insurance.
You never know what could happen when commuting on the 401, 427, Gardiner Expressway or DVP. Busy parking lots, vehicle theft and insurance fraud are all additional concerns Toronto drivers have. They are also contributing factors to why car insurance rates in Toronto are so high.
Want to get the cheapest car insurance rates in Toronto? It's easier than you think. Simply work with a ThinkInsure insurance expert to compare auto insurance quotes in Toronto and save on your insurance.
Get A Cheap Car Insurance Quote
Getting cheap car insurance in Toronto and across the GTA is even more important than in other cities in Canada for one simple reason – auto insurance rates in Toronto tend to be higher, on average, than any other city in the country. In fact, Ontario in general is the most expensive province to insure a vehicle.
Failing to get a Toronto car insurance quote could cause you to miss out on cost savings. Many of our customers save up to $500 or more on insurance.
Why Are Auto Insurance Rates Higher In Toronto?
There are more cars on the road.
There is more traffic when compared to the majority of other cities.
Accidents are more frequent and likely to occur.
There is a greater risk of car theft, vehicle break-ins, and instances of insurance fraud.
All of these factors add up to an increased level of risk for insurance companies, meaning higher car insurance rates for drivers in Toronto and across the GTA.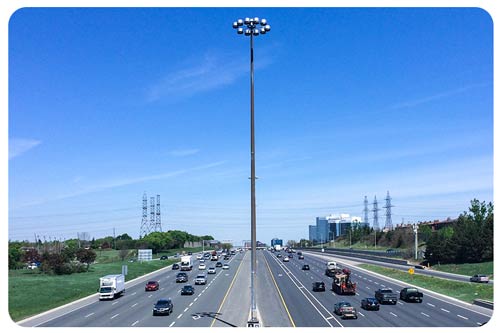 We understand this is not an ideal situation. The good news is there is something you can do about it to get the cheapest car insurance rates in Toronto – shop around and get Toronto car insurance quotes.
To get started, all you need to do is enter some basic information into our online car insurance quote tool and we will quickly compare multiple quotes for you. Then you can make your choice from the cheapest rates in Ontario.
You can also call toll free 1-855-550-5515 and one of our licensed experts will be happy to help you.
How Can I Get Cheaper Auto Insurance In Toronto?
Shop around : There are lots of insurance companies in Toronto. Our insurance experts can help you get quotes from multiple insurers to compare your options.
Bundle coverage : Have a car? Rent or own a home or condo in Toronto? Bundle coverage into a single policy.
Review your policy : Review your policy when getting your annual Toronto auto insurance quote.
Discounts : Always ask about available discounts for additional cost savings.
Winter tires : Install winter tires to immediately quality for a car insurance discount.
Driving school : Completing driver training will help you get a good start to your record as an insured driver.
Increase your deductible : If you can afford to do so, increase your deductive to lower your insurance rates.
Want To Save On Car Insurance In Toronto?
We'll Help Get You The Lowest Rates For Toronto Car Insurance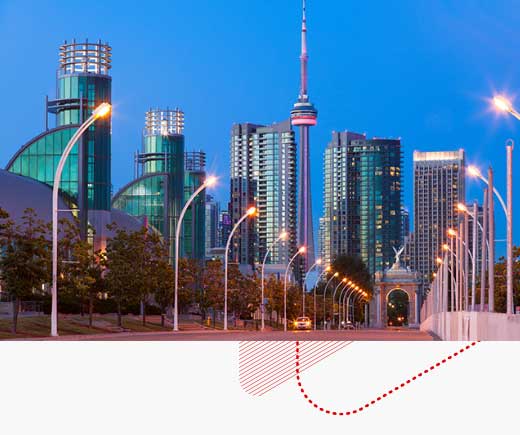 It makes sense to shop around before making a major purchase decision. You shop around when buying a home, a vehicle, a television, and even when shopping for groceries. And car insurance is no exception. If you are a driver in Toronto, you need to explore your car insurance options before renewing your insurance policy.
Did you know that insurance rates charged by car insurance companies in Toronto to insure the same vehicle and driver can vary significantly? In some cases, rates can vary by hundreds and even thousands of dollars. Therefore, it pays to explore your options each time your Toronto car insurance policy is up for renewal.
However, too many Toronto drivers are leaving money on the table and simply renewing their policy without reviewing it. We understand that with so many car insurance options, it can be overwhelming.
Calling up insurance companies to get quotes and discuss rates is time consuming and difficult for people to do. We get that you have a busy life, and this is why we make the process of comparing competitive, cheap car insurance rates quick and easy.
Get Toronto Insurance Quotes Online Or Call Us
Simply enter your basic information online and we will compare multiple Toronto car insurance quotes for you. Then just make your choice from the cheapest rates. You can also call 1-855-550-5515 and one of our experts will be happy to help you.
Don't be left wondering if the car insurance quote you're getting is the best rate. If you reside in Toronto and you're looking for the best car insurance coverage at a cheap rate, we will find what you're looking for.
Compare Toronto Car Insurance Quotes
Compare quotes from multiple insurance companies
We save our customers hundreds everyday
It's quick, easy and free






Savings Tip - Call Us
Call to get additional car insurance discounts and expert savings advice. A quick call could save you a lot more!
How Much Is Car Insurance In Toronto?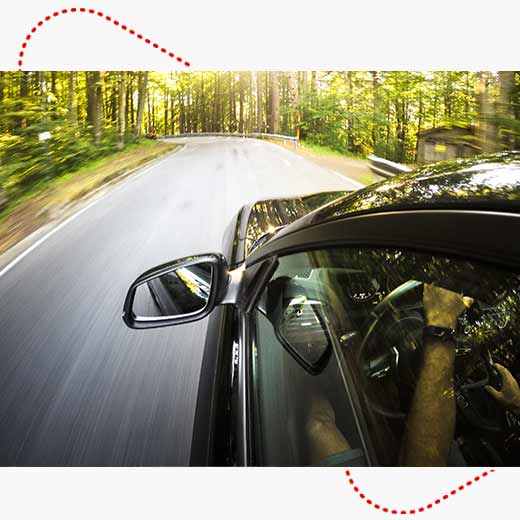 This is a question that all drivers want to know the answer to – and in most cases the answer will be "too much". It's no secret that Toronto has some of the highest car insurance rates in all of Ontario. Unfortunately, since you live in the Greater Toronto Area, you can already to expect to pay more than other Ontario drivers simply because of where you live.
However, by putting time and effort into controlling other factors that impact your insurance rates, you can get the cheapest car insurance in Toronto for your situation. Our experts can help you get the best car insurance rates and coverage.
Average Car Insurance Toronto
People want to know the average cost of insurance because they want to see where their Toronto car insurance rates fall within the spectrum. Are you paying more or less than the average cost of car insurance in Toronto? And by how much?
So, what does average car insurance in Toronto look like? How much is the average cost of auto insurance in Toronto? As you would expect, it is higher than the Ontario provincial average, but it's not the highest in the province. The average annual cost of car insurance in Toronto is $2,071. This works out to about $172.58 per month.
Learn more about the average insurance costs in the Greater Toronto Area .
How Do I Get The Best Car Insurance In Toronto?
We know that you want to get the best car insurance rates and coverage. Getting the best auto insurance is somewhat subjective. It all depends on your current situation, driving and insurance needs. For some people, the best car insurance is based on getting the cheapest car insurance rates. For others, it's about getting specific coverage or having access to a Toronto insurance broker that provide great customer service.
Think about what is most important to you. This will help you determine what is the best car insurance in Toronto. We can help you find a policy that meets your criteria for price and coverage.
Use A Toronto Car Insurance Calculator
One of the ways you can find out the cost of auto insurance in Toronto is to use a car insurance calculator. Online car insurance calculators make it easy for you to fill out your information so you can assess your coverage and cost options. You'll get a sense of the average Toronto car insurance rates you can expect to pay, based on the information you provided. They are definitely a great resource when shopping for car insurance.
Check out the ThinkInsure Car Insurance Calculator.
Cheap Car Insurance In Toronto For New Drivers
Auto Insurance For Young And New Drivers In Toronto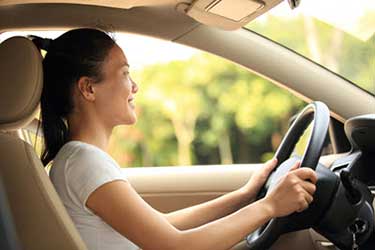 Getting car insurance for young drivers or new drivers in Toronto can be somewhat of a challenge. As a new driver you don't have much driving experience or history. So you will likely pay higher auto insurance rates compared to more experienced Toronto drivers.
Also by living in Toronto, you reside in an area that has some of the highest insurance rates in Ontario and all of Canada. So if you want to get the cheapest Toronto car insurance make sure you do your homework, compare quotes, attend driving school, and work with an insurance expert.
If you want to get the cheapest car insurance in Toronto and across the GTA, even if you are a new driver, call us toll-free 1-855-550-5515 and they will help find you the best quotes and coverage for your needs.
A Local Toronto Car Insurance Expert Can Help You Save
Toronto insurance professionals know the insurance market, and they know what it's like to be a vehicle owner in one of the busiest cities in the world. There is a lot to think about not only in terms of your vehicle and driving, but also for how to insure it.
Whether you commute every day, or only use your car occasionally in the evening and on weekends, Toronto auto insurance brokers know how to help you shop for insurance and choose a policy that matches your driving habits. If you've never used a broker before, now is as good a time as any to see what brokers, like us, can offer.
Driving In Toronto Has It's Challenges And Impact On Insurance
Toronto is Canada's largest city, the 4th largest in North America, and it also serves as the capital of Ontario. It is home to some of the busiest highways, traffic congestion, and challenging driving conditions. This makes it extremely important to have dependable car insurance coverage.
With thousands of vehicles, cyclists, pedestrians, and no shortage of other things you have to navigate during your daily commute, sometimes being a good and save driver isn't enough.
You never know when you could find yourself in a fender bender, but when you have dependable car insurance from Toronto's best car insurance broker, you can take a deep breath and rest assured that you are covered and have peace of mind in knowing you have the best car insurance coverage.
We Have Insurance Coverage For Any Toronto Driver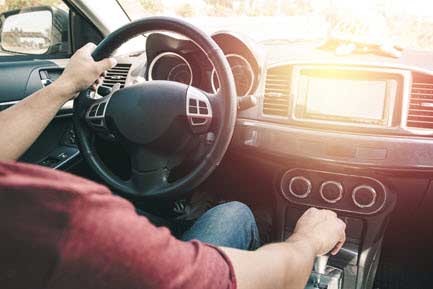 For those with a great driving record and even those with the not-so-great driving record, we can give you the best rates available in Ontario. We can get affordable coverage young drivers or new drivers. If you are considered a high risk driver we specialize in high risk auto insurance.
We work with the top insurance companies in Toronto, so we can get all types of Toronto drivers the best coverage for their needs at the cheapest rates. Regardless of your driving situation, we can help you get the best car insurance in Toronto :
Do you have a long commute each day?
Do you only drive occasionally?
Do you drive an older vehicle?
Are you a student or first time driver?
Do you have multiple drivers on your insurance coverage?
Do you need coverage for multiple vehicles?
Toronto Car Insurance For All Neighborhoods
We can even help you explore your car insurance options for the Toronto neighborhood where you live :
Old Toronto : Notable neighborhoods include the downtown core, Harbourfront, The Beaches, Midtown, East Danforth, Yorkville, Casa Loma, Bloor West Village, Liberty Village
North York : Don Mills, Downsview, Hillcrest Village, North York Centre, Parkwoods, Uptown Toronto, York Mills
Scarborough : Cliffside, Eglinton East, Golden Mile, Morningside, Port Union, Scarborough City Centre, Steeles, Wexford
Etobicoke : Centennial Park, The Kingsway, Mimico, Rexdale, Islington City Centre West
York : Eglinton West, Oakwood-Vaughan, Old Mill, Weston
East York : Broadview, Pape Village, Danforth, Leaside, Woodbine Heights
No matter where you live in the city, ThinkInsure can help you get car insurance coverage that makes sense for your situation. Compare Toronto car insurance quotes online or call toll-free 1-855-550-5515 and start saving!
Compare Quotes From The Top Toronto Car Insurance Companies
One of the main advantages of working with a car insurance broker is choice. With ThinkInsure, you can compare car insurance quotes from 20+ car insurance companies in Toronto. With our large selection of insurance companies you can be sure to get the best rates and coverage for your needs.
The insurance companies we work with have many different
car insurance discounts
and our brokers will quickly find the best ones that you qualify for to help you save.
There are also savings discounts of up 30% when you bundle different types of coverage such as home and auto insurance. So it pays to bundle your coverge with the same insurance company.
Some of the Toronto car insurance companies we work with include :
Aviva Insurance Toronto : Aviva provides an extensive list of car insurance options, including accident forgiveness, temporary vehicle replacement coverage, a disappearing deductible and much more.
Intact Insurance Toronto : Intact offers auto insurance coverage for all types of vehicles, including cars, RVs, motorcycles and more.
Wawanesa Insurance Toronto : One of the biggest car insurance companies in Canada, you can expect great coverage options, flexible payment options and simple claims processing.
Travelers Insurance Toronto : Get coverage for all types of vehicles and take advantage of a variety of car insurance discounts with Travelers.
See our full list of insurance companies that we can get you coverage with to serve you best.
Driving Tips To Help You Save On Toronto Auto Insurance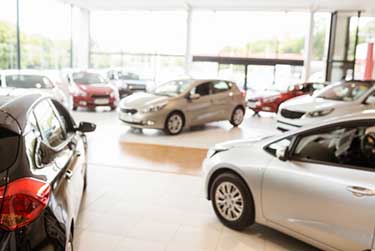 Whether you are a seasoned Toronto driver or a tourist visiting the city, here are some very helpful tips for navigating the streets and highways that make up Toronto's infrastructure :
Stay Alert When Driving : Remain alert at all times and watch out for pedestrians, cyclists, taxies, and other vehicles.
Cyclists : Watch out for cyclists when driving in the downtown core.
Avoid Rush Hour : If possible, avoid the downtown core and major highways during peak driving times.
Extra Time When Weather Is Bad : Give yourself plenty of time – expect it will take you longer to drive when traffic is heavy and when driving conditions are poor.
Construction : Expect construction delays when driving in Toronto. Check the traffic before you leave to see where the construction delays are.
Know You Route : Know where you are going – using a GPS to provide you with directions.
One Way Streets : There are many one way streets in the city – always be conscious of them.
Pass Street Cars With Caution : When streetcars come to a stop and the doors are open, do not pass – pedestrians get on and off at all stops.
Parking Is Expensive : Expect to pay premium prices for parking in the downtown core – consider parking at a commuter lot and taking the subway or go train into town.
Gas Up Before You Go Downtown : Fill up on gas before you head downtown – gas stations there are more expensive and are less common.
Wildlife : Watch out for wildlife when driving on the highway – especially during the spring and fall.
Parking At Night : Always park in well-lit parking lots in high traffic areas.
These tips are a great refresher for Toronto drivers and provide new drivers to the city with some things to think about when driving in the Greater Toronto Area.
Tickets, Theft And Fraud Effect Toronto Car Insurance Rates
More traffic tickets and violations.
An increase in the risk of auto theft.
Increased instances of auto insurance fraud.
Each one of these factors contribute to insurance companies providing different car insurance quotes depending on the specific algorithms they use to determine auto insurance rates – meaning some rates are higher and some lower than others.
Make sure you get the best car insurance rates in Toronto by choosing ThinkInsure for your insurance. We will shop and compare to get you the best coverage and rates. We'll make the entire process of buying car insurance easy.
Toronto Traffic And Car Insurance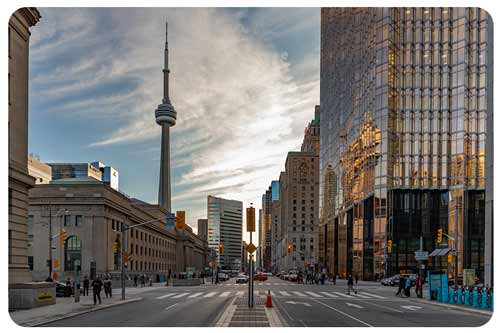 Driving in Toronto is unlike anywhere else in Ontario. All of the province's major highways pass through the region.
Population Of 5.8M : The Greater Toronto Area - or GTA - is home to some 5.8 million people in the central city of Toronto and in the four municipalities of Durham, York, Peel and Halton that surround it. Just Toronto itself has 9,250 different streets, 31,160 street intersections and 2,231 traffic control signals over 5,617 km of road.
2.5M Daily Commuters Drive : As the largest CMA (Census Metropolitan Area) in Canada, the Greater Toronto Area has a lot of cars. While Canadian car and truck ownership averages 86 percent, not all of Toronto's 2.5 million daily commuters drive. But most do.
Most Drivers Don't Have Passengers : Two out of three trips into and out of Toronto is by single occupant vehicle.
Busiest Highway In North America : The segment of Highway 401 that passes through Toronto is the busiest highway in North America and one of the widest and busiest in the world, with AADT (Average Annual Daily Traffic) exceeding 400,000 vehicles in some sections. That's a whole lot of cars and trucks.
What the above facts help illustrate is that, quite simply, Toronto is a big, busy city with lots of cars on the road. This translates to lots of driving and lots of traffic congestion, which can lead to accidents - especially multi-vehicle accidents. Factor in pedestrians, cyclists, and public transportation (TTC), and there is no shortage of things that drivers need to pay attention to when behind the wheel.
Toronto Car Insurance FAQs
Here are some common questions we receive about Toronto car insurance :
How Much Does It Cost To Insure A Car In Toronto?
The cost to insure a car varies from driver to driver. The neighborhood you live in, your vehicle, and driving habits all impact your insurance rates. Getting an insurance quote is the best way to determine your insurance costs.
What Is The Best Way To Compare Toronto Car Insurance Quotes?
Working with an experienced broker is your best option to compare car insurance quotes. They have access to coverage and quotes from multiple insurance providers.
Why Is Toronto Auto Insurance The Most Expensive?
Auto insurance is the more expensive in Toronto because there is greater risk. There are more accidents, auto theft rates are higher, and there are more claims compared to other cities.
What Are The Main Factors Impacting Toronto Auto Insurance Rates?
Two of the biggest factors impacting the high cost of auto insurance in Toronto are insurance fraud and the increasing cost of insurance claims. These factors impact rates in addition to factors you can control – the car your drive, how much you drive, among others.
How Much Can I Save On Car Insurance In Toronto By Using A Broker?
With ThinkInsure, you could save up to $500 or more on car insurance by getting a quote with us. We'll help you compare your options and find you the cheapest insurance rates based on the information you provide to us.
What Are Some Tips To Lower Your Toronto Car Insurance Premiums?
There are many ways you can reduce your car insurance premiums. Perhaps the most important thing you can do is get a car insurance quote each time your policy is up for renewal. Each year is an opportunity for you to save money.
Toronto Car Insurance Testimonials
"After my first (ever) accident, I called Lee and she reassured me by detailing every step of the claim process. She went beyond my expectations!"
Michelle, Toronto, Ontario
"Dealing with Thinkinsure was a lot less painful than I was used to going through when getting my car insurance. I think I actually enjoyed the experience for the first time!"
Roger, Toronto, Ontario
"Quite easy to apply, lots of choice, easy to buy and easy to renew. A user friendly experience."
Manny, Toronto, Ontario
"After being with the same insurance company for years, it was a smart financial decision for us to change our car insurance plans to Thinkinsure. Saving money these days is more of a priority than ever before for us."
Mary & Bob, Toronto, Ontario
"Great service, great people! I wouldn't change a thing. We get great respect and service every time we call. They always double check for additional savings and are very helpful and patient."
Gordon, Toronto, Ontario
"I am so glad I transferred to Thinkinsure. I saved over $400 from my previous insurance. The customer service is fantastic; very helpful and courteous and a person I can call on again when in need. The response time is very quick. It's all about customer service and Thinkinsure delivers!"
Fred, Toronto, Ontario
"Been with Thinkinsure for over 10 years now and haven't had a problem with them the entire time. And I like my assigned account manager. He's always there."
Debbie, Toronto, Ontario
"I just went to the website to see if how much I could save with Thinkinsure. In less than 5 minutes I found out I could save over $300. I switched the next day."
Mike, Toronto, Ontario
"I didn't really care about my car insurance broker but my friend told me about Thinkinsure. They have saved me hundreds and are always there if I need anything. "
Linda, Toronto, Ontario