Get A Toronto Car Insurance Quote And Save Up To $500 Or 30%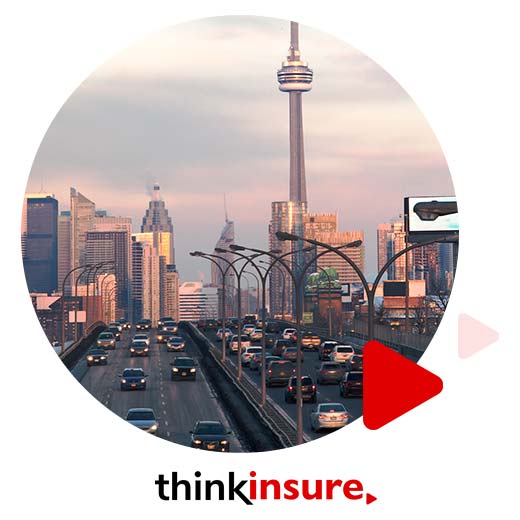 ThinkInsure helps drivers save by comparing cheap Toronto car insurance quotes from the leading insurance providers. Our insurance professionals provide expert savings advice and can get the lowest rates to help our customers save on their car insurance.
Savings : We can save you money on Toronto car insurance. We'll get you quotes from the top providers. Our customers get the cheapest rates and save hundreds each year.
Large Choice And Selection : We give you lots of choice from the top providers. You can compare quotes and choose the best option for your insurance needs.
Dedicated Customer Service : We'll quickly get you coverage and provide top level customer service. We value your business. Our team of dedicated service experts will go the extra-mile to meet all your Toronto insurance needs.
It's Easy : It's simple to get your auto insurance with ThinkInsure. We'll find you the best rates and coverage and be there when you need us most. Such as policy changes, insurance questions or if you get into an accident.
Looking For The Lowest Toronto Car Insurance Rates?
Want to save on car insurance? Want the cheapest rates in Toronto? We all want to save on auto insurance in Toronto. Whether you drive a car, truck, SUV or any other type of vehicle, saving on insurance is important.
With Toronto car insurance rates some of the highest in Canada, finding ways to reduce prices and find low cost solutions is a must.
Rates are on the rise. Each time your policy is up for renewal is an opportunity to save money.
At ThinkInsure we can help you get cheapest auto insurance rates in Toronto while ensuring you get the coverage you need to be protected when driving throughout the GTA.