Looking For A Markham Insurance Broker?
Our Brokers Will Help You Get The Best Insurance Rates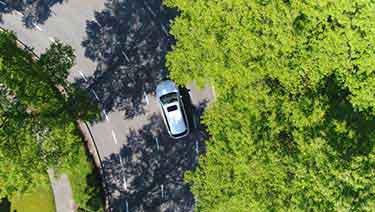 Our insurance brokers in Markham can help you save on insurance. With car and home insurance rates on the rise, it's important for Markham residents look for ways to keep insurance costs down. This is where an insurance broker can help.
Markham is one of the top 5 most expensive cities for auto insurance in Ontario, making it more important than ever to compare quotes and explore your insurance options.
At ThinkInsure, our insurance brokers are just like you and we want you to save money on coverage. Whether you need home, auto, or business insurance, our brokers will help you compare quotes, renew your policy, and lower insurance costs. We are your trusted insurance advisor.
Why Use A Broker For Your Insurance Coverage?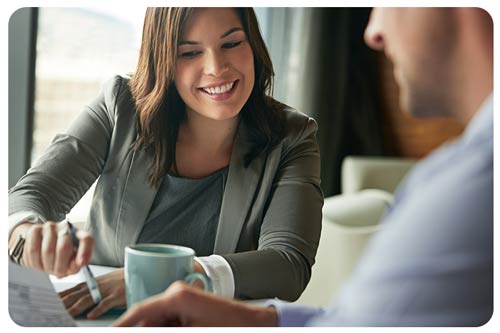 Insurance brokers work for you, not the insurance companies. Choosing a broker offers you may benefits when shopping for insurance :
The customer comes first : Brokers work for you. We are focused on helping you get the best quotes and coverage. We'll assess your insurance needs, help you choose a policy and ensure you are getting the best insurance rates.
Insurance made easy : Brokers in simplify the insurance comparison process. We'll answer your questions, provide clarification, explain your policy, and shop for quotes for you.
Expert insurance advice : Brokers provide unbiased advice. We are your advocate for all your insurance needs.
The most insurance options : Brokers can compare quotes from many insurers. We have access to more quotes, policies and coverage options than an insurance agent.
The cheapest insurance quotes : Brokers are the best option to get cheap insurance quotes for your car, home, business and more.
Our Markham insurance brokers will make sure you get the best insurance coverage for your needs at the lowest price.
Why ThinkInsure Is The Best Markham Insurance Broker?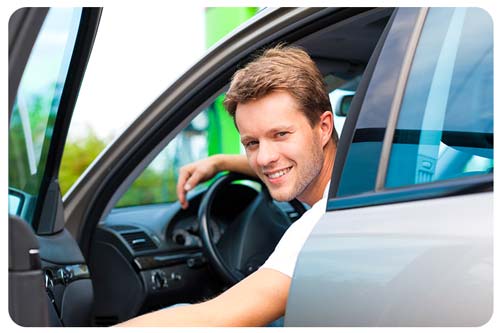 Save Up To $500 Or More On Insurance
For over 45 years, we helped drivers, homeowners, and businesses in Markham get the lowest insurance rates. We help you get the best value and the best coverage. Experience the ThinkInsure broker advantage :
We're located in Markham : ThinkInsure is located in Markham. We are a local business and we understand our customers insurance needs in the area.
Working With Us Is 100% Free : Comparing quotes and getting help with your insurance won't cost you a penny. Working with our insurance brokers in Markham is completely free!
Get Expert Advice From A Licensed Professional : We know insurance can get complicated. Our Markham brokers are here to provide professional guidance, answer your insurance questions and help you make good insurance decisions.
We Make Comparing Quotes Quick and Easy : We know your time is important to you. Spending hours contacting multiple insurers and filling out quote after quote just isn't possible for most people. Our insurance brokers do this for you. All we know is a few minutes of your time to help you save on insurance.
We'll Save You Money : Insurance brokers give you the best opportunity to save money. We help you compare quotes, find lower insurance rates, take advantage of insurance discounts, and more. We'll get you the cheapest insurance quotes based on the information you provide.
Why Use A Markham Car Insurance Broker To Compare Quotes?
Using an insurance broker in Markham to compare quotes puts you in the best position to save. Our brokers will help you compare quotes from multiple insurers, while insurance companies can only sell you their insurance products.
Brokers offer more insurance selection, more diverse coverage and policy options, and the best opportunity to get the cheapest rates. Whether you're getting insurance for your home, car, business, are getting insurance for the first time or renewing your policy, ThinkInsure is always your best bet to save.
How To Compare Quotes With A Markham Car Insurance Broker
At ThinkInsure, our brokers make comparing auto insurance quotes quick and easy. Just follow these simple steps to compare rates from the leading providers :
Step 1
Start A Quote
---
Begin your car insurance quote.
Start
Step 2
Enter your information
---
Provide us with some basic personal and vehicle information.
Step 3
Compare The Cheapest Quotes
---
Compare the best quotes and discounts.
Step 4
Choose The Best Quote
---
Confirm the details of your quote with a broker and get your policy.
What Type Of Insurance Broker Do You Need?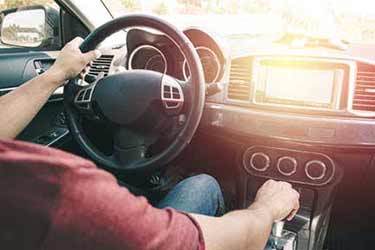 Working with a broker is important, but finding the right broker who is qualified to meet your insurance needs is even more important to help you save.
At ThinkInsure, we have brokers for all of your insurance needs. Whether you need a car insurance broker, home insurance broker, or commercial insurance broker in Markham, our team is ready to help you get the best rates and save.
Get The Cheapest Rates With An Auto Insurance Broker In Markham
Markham has over 355,000 residents, many of which are drivers, and they know that car insurance in Markham can be expensive. Drivers pay an average of $1900 per year - one of the highest in the GTA and all of Ontario.
Our Markham auto insurance brokers can help you get the cheapest rates for all your auto insurance needs :
Car Insurance
Classic Car Insurance
Commercial Auto Insurance
Motorcycle Insurance
Recreational Vehicle Insurance (including RVs, ATVs, boats, snowmobiles)
Protect Your Property Investment With A Home Insurance Broker In Markham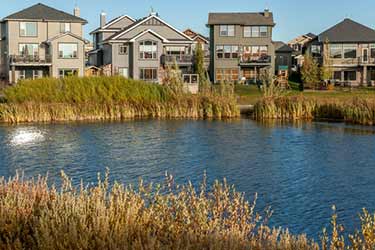 The cost of home ownership is expensive in Markham. The average home prices in Markham are $979,383 (based on all home types as of December 2017). Protecting your investment in your home with a Markham home insurance policy is a must.
Our home insurance brokers in Markham can help you get affordable coverage for all home types :
Detached homes
Townhomes
Semi detached
Condos
Apartments
We can even get you quotes for seasonal homes, cottages, second homes, and all other types of residential properties.
Are you a renter? We can help you get tenant insurance to protect your personal belongings.
Markham Insurance Broker FAQs
Want to learn more about the value of working with an insurance broker in Markham? Check out these commonly asked questions:
Working with an insurance broker is easier than you think. All you need to do is provide your insurance information to the broker either online or over the phone. Your broker will use this information to compare insurance quotes with multiple insurance providers.
They will find you the coverage you need at the cheapest rates available. You save money. It's that quick, easy, and convenient.
Yes. Part of an insurance broker's job is to advocate on your behalf. If you have insurance questions, issues with your policy or questions about filing an insurance claim, a broker can help. Whether you are not sure if you should file a claim, you have questions about how to open a claim or are having an issue with your insurer during the claims process, a broker can provide you with the guidance you need.
No. One of the biggest misconceptions about using a Markham insurance broker is you have to pay a fee. Using an insurance broker is completely free. Brokers are paid by the insurance providers, not consumers.
Yes. All insurance brokers are licensed and regulated by the Registered Insurance Brokers of Ontario (RIBO). Make sure your insurance professional is fully licensed.
ThinkInsure prides itself in being the leading digital insurance broker in Ontario. For over 45 years we've helped Markham residents get the best insurance coverage and save money. During this time we have continuously innovated, and make getting online insurance quotes as quick and easy as possible. Getting a quote online takes a few minutes of your time. Start a quote on our website anytime.
Work With A Local Insurance Broker In Markham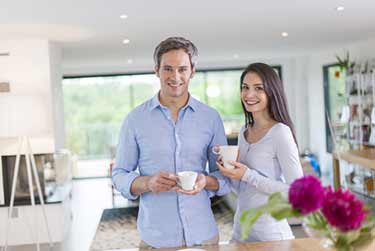 As a local insurance broker, we fully understand insurance concerns, issues, and factors in Markham and surrounding area. Our insurance brokers live in the area, know the neighbourhoods, business areas, roads, traffic concerns, and know how to serve you best.
Our brokers are Markham residents just like you. We're people helping people save on insurance.
Where Can I Find Insurance Brokers Near Me
A ThinkInsure broker is never too far away. In fact, our head office is located in Markham.
11 Allstate Parkway, Unit 206
Markham, Ontario
L3R 9T8

Our team of experienced insurance brokers can help with all your insurance coverage requirements.