Looking For A Mississauga Insurance Broker?
Our Brokers Will Help You Get The Best Insurance Rates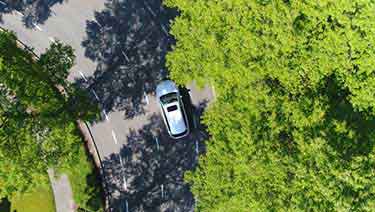 An insurance broker in Mississauga is your best asset to find the cheapest insurance rates. They have the tools, expert knowledge and resources to help you compare quotes from multiple insurance providers in Mississauga. Brokers are your advocate. They work for you, not the insurers.
They not only help you save money, they provide unbiased advice, help you compare coverage options, assist with claims, answer your insurance quotes and so much more.
At ThinkInsure, our licensed insurance experts are on your side. Our goal is to help you get the cheapest rates and best coverage.
Why Use An Insurance Broker In Mississauga?
Mississauga residents work with insurance brokers because of the beneficial services we offer. Experience the broker advantage :
The cheapest insurance rates : Brokers are your best options to help you save money on all your insurance coverage needs.
Easily compare quotes : Comparing insurance quotes with a broker saves you the time and effort of doing it yourself. Provide your information once and get quotes from multiple insurers.
Insurance options : Brokers can compare coverage options from a variety of insurance partners. This allows you to find coverage that meets your unique needs.
Expert advice from a professional : Brokers are your advocate. They'll provide you with unbiased advice about your policy and insurance options. They'll help you find coverage that is best suited for your personal insurance needs.
No cost to you – 100% FREE : There is never a cost to working with an insurance broker in Mississauga. It is complete free!
Why ThinkInsure Is Mississauga's Best Insurance Broker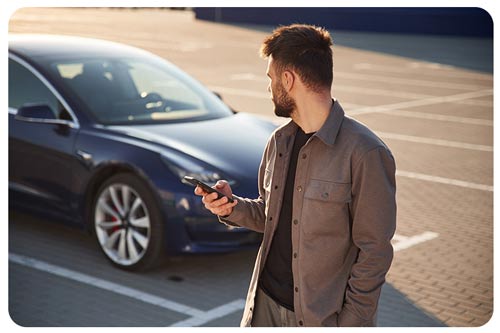 RIBO Licensed Insurance Brokers On Your Side
No two insurance brokers in Ontario are the same. At ThinkInsure, we always put your best interest first. For more than 45 years we've helped drivers, homeowners, and business owners save money on insurance coverage :
SAVE money : Our goal is to help you find cost savings. Many of our customers save up to $500 on insurance with us.
We're RIBO licensed insurance brokers : All of our brokers are fully trained and licensed. Our experienced team provide you with expert advice.
We are independent owner and operated : We are 100% Canadian owned and operated. We have no affiliation with insurers.
We can help you with ALL types of insurance : We can help you get cheap insurance for your vehicle, home, business, travel, life and more.
Get coverage from the best insurance brands in Ontario : Our brokers can get you insurance quotes and coverage from more than 40 insurance providers giving you the more options.
You get a dedicated broker : All ThinkInsure customers get a dedicated broker to help them with all their insurance needs. Our personalized service ensures you get the personal attention you deserve.
Ready to work with our insurance brokers in Mississauga? Compare quotes online or call us toll-free 1-855-550-5515.
Mississauga Insurance Broker FAQs
Here are some frequently asked quotestions we get about Mississauga insurance brokers :
Insurance brokers provide you with more options. They have access to quotes and coverage from a variety of insurers. This allows them to find the cheapest rates. Insurance agents are limited in the type of insurance coverage and rates they can offer. They can only sell insurance products from the provider they work for.
Working with a Mississauga insurance broker is 100% free. You will not be charged a fee to work with a broker. Plus, you can also save money on your insurance policy because brokers can help you shop around and compare quotes.
Yes. Mississauga insurance brokers can help you with all your insurance needs. They are your trusted advisor to answer your insurance questions, assist you with insurance claims, and help you update your policy. They are your advocate.
The type of insurance quotes you can get from a broker varies based on the brokerage you use. At ThinkInsure, we can help you quickly compare quotes for all types of insurance coverage. You can get quotes for car, home, business, travel, life insurance and more. Through our network of 40+ insurers, we have your insurance needs covered.
Insurance brokers work for you. As a result, it's in their best interest to help you find the cheapest rates available. They do this by comparing quotes from their network of insurance providers. You provide your broker with your information and they will shop around, look for discounts, and ensure you are maximizing cost savings opportunities.
Our Mississauga Insurance Brokers Have Coverage For ALL Your Needs
What type of insurance coverage do you need? We know Mississauga residents, drivers, and business owners have unique insurance requirements. At ThinkInsure, our insurance brokers can help you with all your insurance needs. Find the type of insurance coverage you need below :
Save On Insurance With Auto Insurance Brokers in Mississauga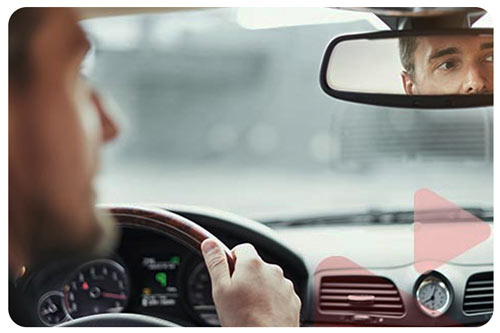 Mississauga drivers have some of the highest car insurance rates in Ontario. Drivers consistently pay close to $2000 annually for their policy. This is a top reason why residents use a car insurance broker in Mississauga.
As one of the busiest cities for driving, high traffic volume on highways and city streets, we understand Mississauga drivers have unique and diverse insurance needs. Our auto insurance brokers can get you coverage for :
Cars (SUVs, pickups, crossovers, compacts, all models)
Commercial vehicles
Classic cars
Motorcycles
Recreational vehicles
High risk drivers
Need Auto insurance in Mississauga? Our car insurance brokers can help you find cheap Mississauga Car Insurance that meets all your driving needs. Contact us anytime to compare quotes and lower your insurance rates.
Savings Tip - Call A Broker
Call to get additional car insurance discounts and expert savings advice. A quick call could save you a lot more!
Use A Home Insurance Broker In Mississauga To Get The Best Quotes
The average cost of home ownership in Mississauga is one of the highest in the province. The average house price is about $750,000, making it extremely important to get home insurance coverage to protect your investment.
Want to compare your options for home insurance in Mississauga? At ThinkInsure, our home insurance brokers can help you find coverage for all types of homes. We offer :
House insurance
Condo insurance
Cottage insurance
Tenant insurance
High risk home insurance
Bundle Coverage With Home And Auto Insurance Brokers In Mississauga
One of the key advantages of working with our insurance brokers is the ability to combine coverage. Our brokers can help you combine your home and auto insurance policies for even more cost savings. Combine coverage and save up to $700 or more. Learn more about the advantages of home and auto insurance bundles.
Personalized Life Insurance With A Life Insurance Broker in Mississauga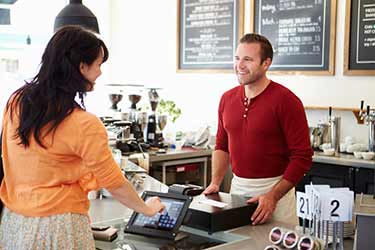 Our brokers understand that finding the right life insurance coverage to meet your personal needs can be challenging. Our personalized approach ensures you choose a policy that helps you meet your financial goals. Our life insurance brokers can help you get find a custom solution that fits within your budget. We offer coverage for term life insurance, permanent whole life insurance, universal life insurance, and many other life insurance products.
How Do I Contact My Insurance Broker In Mississauga?
We make it easy for you to contact your insurance broker to get quotes or for customer service inquiries :
Contacting My Insurance Broker For Quotes And Coverage
Have questions about your coverage? Is your policy up for renewal? Want to compare insurance quotes and look for cost savings?
Call Toll Free For Quotes : 1-855-550-5515
Contacting My Insurance Broker For Customer Service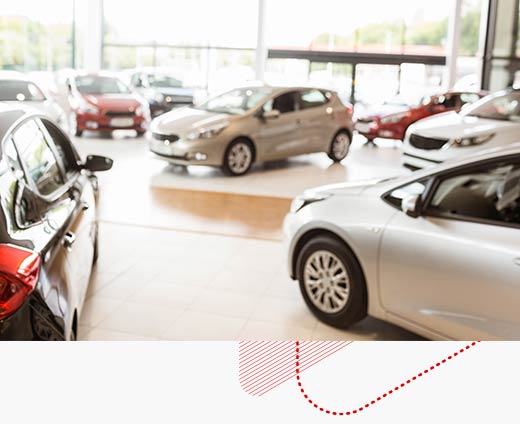 We make it easy for you to update your insurance policy and get assistance with insurance claims. Just give us a quick call and your insurance broker will help you with all your insurance needs.
Call Toll Free For Service : 1-888-415-8802
Our Mississauga Insurance Brokers Make Getting Quotes Easy
We make the quote comparison process as quick and easy as possible for Mississauga residents. Get insurance coverage in a couple quick and simple steps :
Step 1 – Start a quote : Click here to start your insurance quote.
Step 2 - Enter your information : Enter your information into our online insurance quote tool.
Step 3 - Choose the cheapest quote : Choose the best insurance quote based on your needs.
Step 4 - Confirm your quote : Confirm the details of your quote and purchase your policy.

OR
Give us a call! Our Mississauga insurance brokers will provide savings advice and look for additional insurance discounts to help you save more.
Call Our Insurance Brokers Toll-Free To Save More - 1-855-550-5515.
We Have All Your Mississauga Insurance Needs Covered
Our Mississauga brokers can help you with your auto, home, and small business insurance needs :
Car Insurance Mississauga
Home Insurance Mississauga

Work With Insurance Brokers In Other Cities
Don't live in Mississauga? We can still help! Our insurance brokers are available to help if you live in another city :
Our Brokers Work With The Best Insurance Providers In Mississauga
We can get you coverage from the top providers in Mississauga and Canada. With over 40 insurance partners we can compare quotes to save you money. Here are some of the insurers we work with :
Learn more about the insurance companies that we work with.
Popular Car Insurance Articles
Here are some of our most popular car insurance and driving articles.
Compare Insurance Quotes With Our Insurance Brokers In Mississauga
Contact us today to learn more about how our Mississauga brokers can help you find the best insurance coverage and save money. Call 1-855-550-5515 to start saving!