Getting Mississauga Home Insurance Is Easy!
Compare Mississauga's Cheapest House Insurance Quotes And Coverage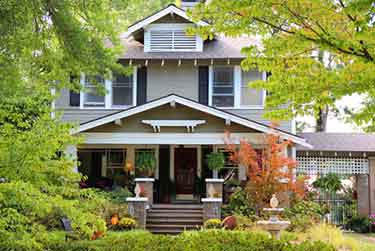 Shopping for home insurance in Mississauga? Protecting the investment in your home is extremely important. It's vital that you have the right coverage to protect your dwelling and personal belongings against common threat to your property.
Storm and water damage, break-ins, and other claimable events are risks you need to address. Our insurance professionals help homeowners find the coverage they need to be confident their house is protected.
We also know you want to get cheap home insurance and save money. Who doesn't? At ThinkInsure, we'll help you quickly compare home insurance quotes. Contact us anytime to explore your home insurance coverage options.
Why Choose ThinkInsure For Home Insurance Quotes in Mississauga?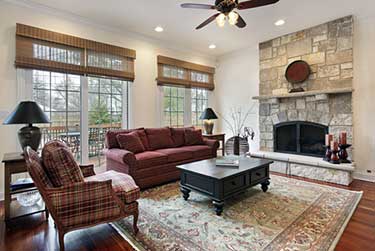 At ThinkInsure, our insurance experts are homeowners just like you. We understand your policy needs, desire to save and find the best coverage. For over 45 years, we've helped Mississauga homeowners get the cheapest quotes. Experience the ThinkInsure advantage :
Save Money : We're dedicated to helping you save money on home insurance coverage. We'll help you get the cheapest home insurance in Mississauga.
Home Insurance For Everyone : We offer home insurance policies for all types of homes and situations. Homeowners, renters, landlords, condo owners and more choose us for home insurance. Compare quotes from over 40 top insurance companies.
Quickly Compare Quotes : We make it quick and easy to save on home insurance. Compare quotes online for FREE! We make homeowners insurance coverage as easy as possible.
Personalized Service : Our team works for you, not the insurance companies. Our team will go above and beyond to ensure you get the right policy for your home. We're here to help you compare quotes, change your policy, renew coverage, process claims, answer your questions and more!
Start saving by comparing Mississauga home insurance quotes online OR call us toll-free 1-855-550-5515 and a ThinkInsure home insurance expert will be happy to help you save.
About Home Insurance In Mississauga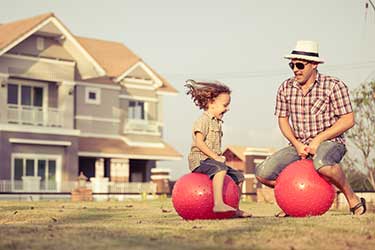 Mississauga is located in the GTA on Lake Ontario within the Peel Region. The city is home to more than 720,000 residents and counting, making it the third largest city in the province.
Known for its multicultural communities, business sector, and being home to Pearson International Airport and corporate headquarters to many top Canadian and international businesses, there is no shortage of places to work and things to do and see.
Similar to many other cities in the GTA, the city is made up of a collection of over 20 unique neighborhoods. Whether you live along the lake, highway 401, or close to Square One Shopping Centre, we can help you with your home insurance needs.
Mississauga Home Insurance FAQs
Learn more about home insurance in Mississauga by checking out these common questions and answers :
Mississauga house insurance rates are determined on a case by case basis. The best way to find the best rates is to compare quotes. At ThinkInsure, we'll help you get the cheapest home insurance quotes.
Homeowners insurance in Mississauga provides you with a variety of types of coverage for your personal belongings, rebuilding your home if it was damaged, living expenses if you need to leave your home during a loss and personal liability if someone is hurt on your property and files a lawsuit.
Working with a ThinkInsure broker is the most effective way to save money. We'll help you compare quotes and ensure you get the right amount of coverage for your home. Our main objective is to get you the lowest rates for home insurance coverage.
There is not one single company that has the cheapest rates for home insurance. Comparing quotes is the best way to lower home insurance costs, save money, and ensure you get cheaper home insurance premiums. We've partnered with the top home insurance companies to ensure you get the best rates with us.
The best home insurance policy is the one that meets your specific needs. Whether it's a comprehensive, basic or named peril, broad, or no frills policy, we will make sure you get the coverage you need at the cheapest prices.
What Is The Average Home Insurance Cost In Mississauga?
The average cost of home insurance can vary significantly. There are many factors in play that affect your home insurance premiums. On average, Mississauga home insurance premiums can range from $900 to $2300 or more.
What Factors Affect Mississauga Homeowners Insurance Costs?
No two home insurance policies are the same. These are the top factors that will affect your house insurance cost :
Location
Home value and replacement cost
Coverage limits
Deductible amount
Renovations and home improvements
Roof, plumbing, and electrical type and age
Policy endorsements and special coverage
Why Do I Need Homeowners Insurance?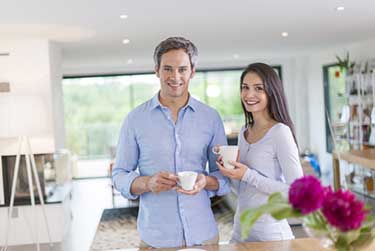 Homeowners insurance is one of the most important types of insurance coverage. Your home is one of the biggest financial investments you'll make in your life time. An effective home insurance policy will help you protect this investment. It will protect you from the following risks :
Fire and smoke damage
Storm damage – wind, hail, lightning
Theft and vandalism
Water damage
Falling objects
Liability
And more
Compare Mississauga Home Insurance Quotes
Compare quotes from 40+ insurance companies
We save our customers hundreds everyday
It's quick, easy and free






Savings Tip - Call Us
Call to get additional home insurance discounts and expert savings advice. A quick call could save you a lot more!
Quickly Compare Home Insurance Quotes in Mississauga
At ThinkInsure, we simplify the home insurance process. Quickly get a house insurance quote online by following these simple steps :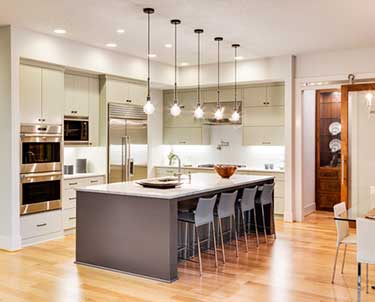 1. Start a home insurance quote : Start your home insurance quote online anytime.
2. Tell us about your home : Answer some quick questions about your coverage needs.
3. Compare quotes : Choose the best insurance quote from top insurers.
4. Confirm your quote and save : Choose the best insurance coverage for you needs.

OR
Call Us Toll-Free To Save Even More - 1-855-550-5515.
Combine Mississauga Home And Auto Insurance To Save Even More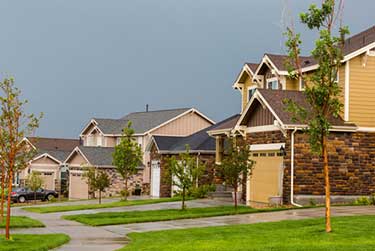 If you own a home and a vehicle you can save even more on insurance. Bundling your home and auto insurance policy with the same insurer will instantly qualify you for a discount on both policies. Combining your coverage will simplify your insurance and save you hundreds of dollars annually.
Learn more about the advantages of bundling home and auto insurance.
About Living In Mississauga, Ontario
Mississauga is an ideal location for commuters in the GTA. You have access to all major highways and public transit systems and there is collection of unique neighborhoods and townships to call home.
Whether you want to live in a condo in the city, a detached home in the suburbs, a cottage along the lake, or in a close knit cultural community, Mississauga has it all.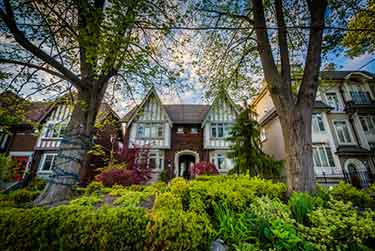 As of April 2019, the average house price in Mississauga is $778,160. The average cost for a townhome is $678,000 and the average cost for a condo is $470,000. Compared to other areas in the GTA, Mississauga is the 13th most expensive, but it's also one of the fastest growing regions in the province.
The types of home structure and community you choose will impact have a direct impact your home insurance rates. In addition to common risks, thunderstorms, wind damage, and flooding are local risks that can drive up your home insurance costs.
Location Impacts Mississauga Home Insurance Rates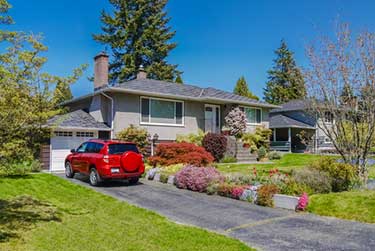 Your city, neighborhood, postal code, and proximity to fire halls, rivers, and other landmarks can all affect your Mississauga home insurance rates.
At ThinkInsure, we can help you get the cheapest home insurance in all Mississauga neighborhoods :
Applewood
Central Erin Mills
Churchill Meadows
Credit Valley
Clarkson/Lorne Park
Cooksville
East Credit
Erin Mills
Erindale
Fairview
Hurontario
Lakeview
Lisgar
Malton
Meadowvale
Meadowvale Village
Mineola
Mississauga Valleys
Port Credit
Rathwood
Sheridan
Streetsville
Mississauga Home Insurance News And Blog
ThinkInsure takes pride in helping Mississauga homeowners save on their home insurance and making sure they have proper coverage on their biggest asset. We update our site regularly with information and tips on insurance savings, safety, news and much more.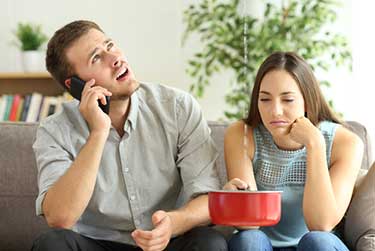 Jul 10, 2019: What is the average home insurance cost in Ontario? We'll take a look at the average cost of homeowners insurance in Ontario and top factors that influence the average house insurance rates.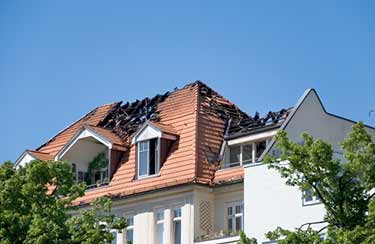 Oct 5, 2018: Filing a home insurance claim? Get answers to common questions about how it works, what to expect, and get great tips and advice for managing the house insurance claim process.

Jun 4, 2018: You never know when you could experience a loss or need to file an insurance claim. Do you have a home inventory list? Not sure where to start? Use our tips to help you build a thorough and trackable home inventory record.

Dec 5, 2017: Learn how to prevent home theft. This blog provides you with some great information about home security, tips to protect your home from burglars, and answers some of the most common questions about home insurance and theft.
We Have All Your Mississauga Insurance Needs Covered
Need car insurance? Have questions about other types of insurance? We have you covered :
Insurance Broker Mississauga
Mississauga Car Insurance
Get The Cheapest Home Insurance Quotes For Other Regions
Don't live in Mississauga? Compare home insurance quotes for houses in other regions :
Ontario Home Insurance
Brampton Home Insurance
Hamilton Home Insurance
Mississauga Home Insurance
Ottawa Home Insurance
Scarborough Home Insurance
Toronto Home Insurance
Alberta Home Insurance
Calgary Home Insurance
Edmonton Home Insurance
Get Quotes From The Top Home Insurance Companies in Mississauga
We've partnered with the best home insurance companies in Ontario to help you find the cheapest rates and best coverage. Here are some of the top insurers you can compare home insurance quotes with :
Allianz Insurance
Aviva Insurance
Berkley Canada Insurance
BMO Insurance
Blue Cross Insurance
Canada Life Insurance
Chieftain Insurance
Chubb Insurance
Coachman Insurance
Commonwell Mutual Insurance
Creechurch Insurance
Desjardins Insurance
Economical Insurance
Echelon Insurance
Encon Insurance
Equitable Life Insurance
Green Shield Canada Insurance
Hagerty Insurance
Humania Assurance
Industrial Alliance Insurance
Intact Insurance
Ivari Insurance
Jevco Insurance
Manulife Insurance
Markel Canada Insurance
Novex Insurance
Pafco Insurance
Pembridge Insurance
Perth Insurance
Premier Marine Insurance
RBC Insurance
SGI Insurance
Sun Life Insurance
Travelers Insurance
TuGo Insurance
Unica Insurance
Wawanesa Insurance
See our complete list of insurance companies.
Get A Mississauga Home Insurance Quote Today
Time to renew? Purchasing your first home? Moving? Shop and save with ThinkInsure. We'll help you quickly compare quotes and coverage options. Get the best value for your policy and keep more money in your pocket.
Ready to get the cheapest Mississauga home insurance quotes? Compare online or call toll-free  1-855-550-5515 and start saving on your home insurance!