We Help Brampton Homeowners Save On Home Insurance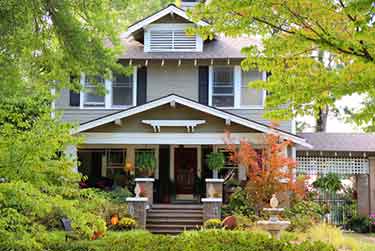 Protecting your home is an important part of homeownership. home insurance in Brampton can help you do this and more. Whether you own a detached home, live in a condo, townhome, or any other type of dwelling ensuring you are protected from risk is imperative.
A break-in, fire, or storm damage can cost thousands of dollars in damage. House insurance ensures you're protected and can quickly recover from these undesired events.
Buying homeowners insurance doesn't have to confusing or difficult. At ThinkInsure we can help you to quickly compare home insurance quotes from top insurance companies.
Contact us today to get cheap home insurance rates and the best coverage to meet your unique needs. A home insurance quote is only a click or a call away!
Compare Cheap Brampton House Insurance Quotes With ThinkInsure
Get The Best Homeowners Insurance Rates and Save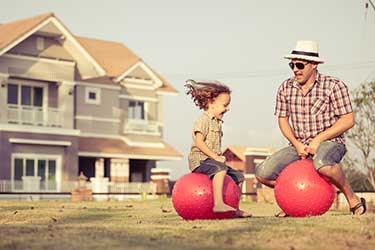 For over 45 years, ThinkInsure has helped many homeowners in Brampton just like you find affordable home insurance coverage and get cheaper rates. Experience the ThinkInsure Advantage :
Get the cheapest homeowners insurance : We know saving money is important to you. Our team is dedicated to helping you get the cheapest home insurance quotes.
Compare quotes for all types of homes : We can help you get the coverage you need. Compare quotes for home, condo, rental insurance, and additional coverage for water damage and more.
Unbiased expert advice : Have questions? Not sure which coverage is best? Our team works for you, not the insurers. We'll help you get the best coverage to meet your unique home insurance needs.
Exceptional service : All customers are assigned a dedicated customer service representative to assist you with all your insurance needs – renewals, policy changes, address change, and more. We'll take care of you!
About Home Insurance In Brampton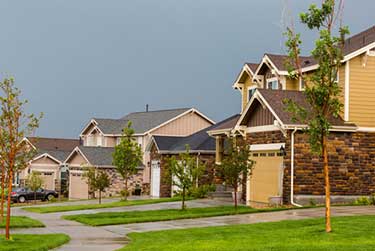 Known as the flower city of Canada, Brampton is a large, diverse, and multicultural city located in the Peel region. The city has 593, 638 residents (2018 Census). Located close the Pearson International Airport, and a short drive along highway 401 to get all areas of the GTA, it's an ideal location for commuters.
Home insurance rates are on par with other larger cities in the GTA. Regardless of which area of the city you call home, we can help you get affordable home insurance rates and save money.
How Much Does Home Insurance Cost In Brampton?
Home insurance costs in Brampton depend on your unique situation. Your home type, location, and coverage needs will affect your rates. On average, you can expect to spend anywhere from $750 to $1600 annually or more for homeowners insurance coverage.
Comparing quotes is the most effective way to get an accurate assessment of your house insurance costs.
Do I Need Brampton Home Insurance Coverage?
Home insurance provides you with an invaluable form of protection against a variety of risks to your property and financial stability. A fire, slip and fall on your property or even storm damage could put you at risk financially. Home insurance coverage ensures you're protected against these unforeseen events.
What Does Home Insurance In Brampton Cover?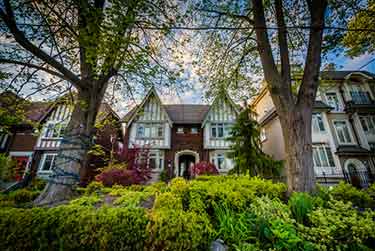 Brampton home insurance provides you with coverage against many threats to your home :
Damage to your dwelling : Fire, theft, vandalism.
Weather damage : Wind, hail, thunderstorms, some water damage.
Contents : Protection for your personal belongings and valuables.
Liability coverage : Protection for accidents that occur on your property.
Additional coverage : You can add extra coverage for water damage, increase coverage limits, and customer your policy.
When Should I Get Home Insurance Quotes in Brampton?
There is never a bad time to compare home insurance quotes.
Buying a home : Make sure you find the best rates before choosing a policy.
You want a more affordable plan : We can help you find ways to save.
Its renewal time : Compare your coverage options before renewing.
You're moving : Location affects your rates. Compare quotes when moving.
Changes to your living situation : Transitioning from a renter to homeowner? Starting a home based business?
Renovating? We'll make sure you have the right coverage in place.
Bundle Home And Auto Insurance in Brampton To Maximize Savings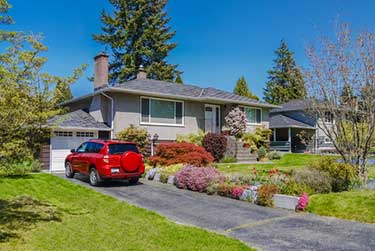 Combining your home and auto insurance coverage with the same insurer is an easy way to lower your insurance rates on both policies. Contact us today to explore your options and help you find an insurer that can meet your home and auto insurance needs.
How Do I Get The Best Home Insurance In Brampton?
Getting the coverage you need is important, but so is saving money and getting the best rates. There are a number of things you can do to get better home insurance rates :
Set higher deductibles
Compare quotes with ThinkInsure to find better rates
Pay your policy in full annually
Ask about potential discounts
Install more safety and monitoring devices on your property
Maintain claims free status
Quit smoking
Compare The Lowest Home Insurance Quotes In 3 Quick Steps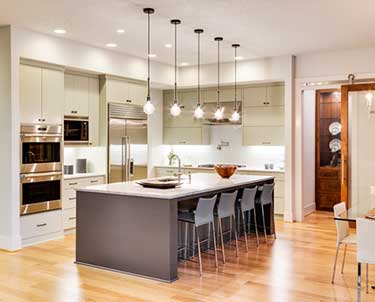 Comparing home insurance rates is simple. It only takes a few minutes of your time to find cost savings and get better quotes :
Step 1 - Start A Quote : Click here to start an online home insurance quote.


Step 2 - Enter Your Information : Tell us about your property and coverage needs.


Step 3 - Choose The Best Quote : Choose the policy that meets your needs.
OR
Call Us Toll-Free To Find More Cost Savings - 1-855-550-5515
About Living In Brampton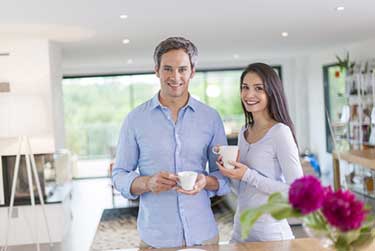 Many residents choose to live in Brampton because of its convenient location. It's located close to many major highways, other large hubs in the GTA, and it's far enough away to that is easy to head north up to cottage country.
People also choose to live in Brampton because of the variety of housing options. The average home price in Brampton is $717,000 (As of April 2019). The average price for a townhome is about $630,000 and the average cost for a condo is approximately $400,000.
Weather related risks are not a big concern in the area. Cold temperatures in the winter and thunderstorms during the spring and summer pose some risks.
Does Your Location Impact Home Insurance Rates in Brampton?
Yes, your located within the city of Brampton can have a big impact on your insurance costs. Choose your neighborhood wisely.
At ThinkInsure, we can help you compare home insurance quotes for all Brampton neighborhoods :
Alloa
Bramalea
Caledon
Castlemore
Churchville
Claireville
Downtown Brampton
Gore Meadows
Heart Lake
Mount Pleasant
Peel Village
Snelgrove
Springdale
Tullamore
Brampton Home Insurance FAQs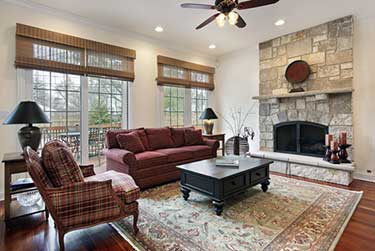 Still have questions about home insurance in Brampton? Check out these commonly asked questions about costs, coverage, quotes, and more :
How Much Does Home Insurance Cost On Average in Brampton?
The average cost for House Insurance in Brampton will vary based on where in the city you live, your home value, contents, coverage limits and more. Get a quote to compare costs from multiple insurers.
What Is The Lowest Home Insurance In Brampton?
The lowest cost home insurance coverage is basic or named perils coverage. This provides you with the least amount of coverage. Broad and comprehensive coverage provide you with more protection, but at an additional cost.
Do You Need Home Insurance In Brampton?
Home insurance is not mandatory in Brampton. It is not legally required but it's necessary to protect you financially against risks to your home and personal contents. Mortgage lenders require proof of insurance as a condition of your home loan.
What Is The Best Home Insurance Company In Brampton?
Home insurance companies vary in the type of coverage they offer and how they determine insurance rates. Always compare quotes from multiple insurers to find the best coverage and rates for your specific situation.
Is Homeowners Insurance Cheaper On a New House?
Home insurance rates for a new house (recently built) tend to be more affordable than coverage for an older home because of the risk association. All situations are unique. Compare quotes to assess your house insurance options.
What Is A Good Homeowners Insurance Rate in Brampton?
This is subjective. It depends on many different factors. We can help you get the cheapest house insurance rates based on your coverage needs. Contact us to compare quotes and save.