We Help Calgary Homeowners Save On Home Insurance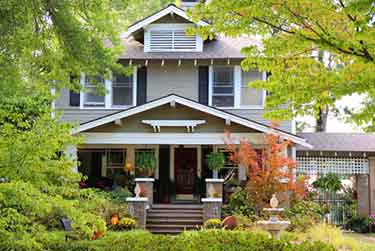 Shopping for home insurance quotes in Calgary? Our home insurance experts can help you compare insurance coverage options and save.
Whether you own a house, condo, mobile home, or rent an apartment, we can help. Compare, choose, and save money with ThinkInsure.
Why Choose ThinkInsure For House Insurance In Calgary?
ThinkInsure is a leading home insurance provider in Calgary, Alberta. We work with homeowners just like you. Our goal is to help you get the cheapest home insurance rates. Here's how :
Diverse home insurance options : We offer home insurance coverage for all homeowners and home types – house, condo, mobile homes.
The cheapest house insurance rates : Our experts work with you to compare options and find the cheapest home insurance rates.
Convenient online home insurance quotes : Get a Calgary home insurance quote online at a time that is convenient for you.
Options from top Alberta insurance companies : We've partnered with the best Alberta insurance companies. This allows us to provide you with more options.
Get The Best Calgary Home Insurance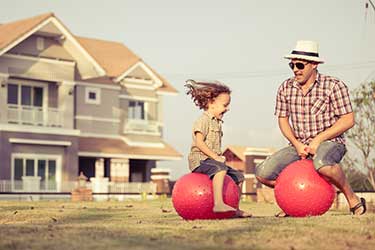 As a leading house insurance provider in Calgary, our goal is to help you save money on coverage that meets your needs. More reasons to choose ThinkInsure for your home insurance :
We're on your side : We work for you! Your best interests are our top priority.
More options : We can offer you more options than insurance companies. We can compare quotes for multiple Calgary insurance companies. More options = more cost saving opportunities.
Expert advice : We are always available to help you with your home insurance needs. We will happily answer your questions, assist with insurance claims, and more.
Save money : Our experts like helping you get the lowest home insurance premiums. We'll gladly help you compare house insurance rates.
What Is The Average Home Insurance Cost In Calgary?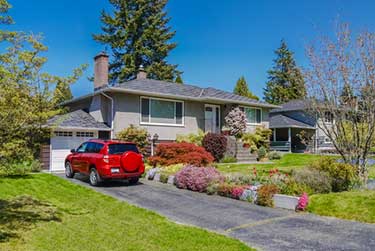 Homeowners in Calgary can expect to pay about $1000 annually or between $80-$90 per month for home insurance. The home insurance cost will vary based on where you live in the city and many other factors.
Comparing quotes for home insurance in Calgary is the most effective way to lower costs.
Affordable Policies For All Types Of Home Insurance Coverage
Homeowners insurance costs vary based on your home type. At ThinkInsure, we offer home insurance policies for all types of homes :
Detached house insurance
Townhome insurance
Condo insurance
Mobile home insurance
Duplexes and multi-unit homes
Home-based businesses insurance
Compare Quotes For Mobile Home Insurance In Calgary
Whether you live in your mobile home year round, rent it out, or use it as a vacation home, we have the coverage you need. Speak with our insurance brokers today to get cheap mobile home insurance quotes. We are dedicated to helping Calgary homeowners save on all types of homes. Contact us to discuss potential discounts and additional coverage options.
The Best Rates And Coverage For Tenant Insurance In Calgary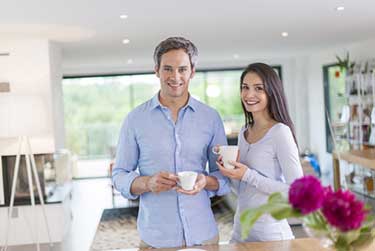 Our brokers in Calgary help tenants and renters save on insurance coverage. Whether you are renting an apartment, a condo, renting a house, or even a room in a house, we have the coverage you need to protect your personal belongings.
Our policies offer the following :
Coverage for a loss due to theft, fire, and other events.
Helps pay for costs after a loss.
Liability coverage and protection from lawsuits.
Coverage for what is not covered in your landlord's insurance policy.
How Much Is Tenant Insurance In Calgary?
The average cost for Calgary tenant insurance is approximately $25 per month or about $300 annually. Costs can be higher or lower depending on multiple factors – security, location, type of dwelling.
How Do I Get The Best Tenant Insurance In Calgary?
If you want to get the best tenant insurance in Calgary, you need to compare your coverage options. It's the most effective way to get the cheapest tenant insurance rates.
Get A Calgary Tenant Insurance Quote
Our Calgary insurance brokers can help you quickly compare tenant insurance quotes. The result: Saving money on the insurance coverage you need. Contact us today to get a free tenant insurance quote.
Is Renters Insurance In Calgary Different From Tenant Insurance?
Renters insurance and tenant insurance are often used interchangeable. They refer to the same type of insurance coverage – insurance for individuals who rent or lease their homes.
What Information Do I Need To Compare Calgary Renters Insurance Costs?
Collect the following information to get an accurate quote for Calgary renters insurance costs :
Location of rental
Renter's contact information
Rental insurance history
Claims information
Smoker or non-smoker
Coverage amounts
Details about the building
Security information
Additional information may be requested by our brokers to complete the quote.
Save By Combining Home And Auto Insurance In Calgary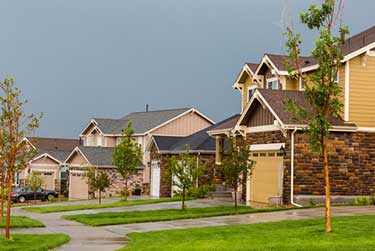 Many Calgary homeowners overlook a simple and effective way to save. Combining home and car insurance in Calgary qualifies you for a discount. It also simplifies your insurance. Having two policies with the same insurer is easier to manage.
Remember, you can combine house, tenant, and condo insurance with Calgary car insurance coverage. Bundle home and auto insurance today to get lower rates!
How Much Are Calgary Condo Insurance Rates?
Condo insurance rates are lower than home insurance and a little more expensive than renters insurance. You can expect to pay between $25 - $40 per month for condo insurance in Calgary, or just over $400 annually.
Get a condo insurance quote for accurate condo insurance rates based on your situation.
How Do I Get Cheap Home Insurance In Calgary?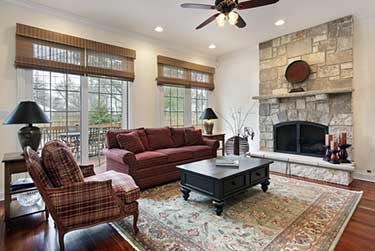 Working with a Calgary insurance broker and getting a quote are great ways to save. Here are some other ways to save on your home insurance policy :
Ask about discounts : Ask your broker to look into discounts you may qualify for.
Quit smoking : This will qualify you for a non-smoker discount.
Improve security : Add a security system, deadbolts, other features.
Update your home : Renovations, upgrade plumbing, electrical, roof, etc.
Adjust contents coverage : Make sure your coverage limits reflect your contents value.
How Do I Get The Best Home Insurance In Calgary?
Home insurance is relative. Your insurance needs and home insurance costs vary based on your unique situation. To get the best Calgary home insurance for your situation, it's important to assess your insurance needs and get a quote regularly.
Assess home insurance needs : Understanding your home insurance policy is important. Know what is and is not included in your policy. Assess your needs and choose coverage that suits your home.
Get a home insurance quote annually : A lot can change in a year, especially in Canada's fastest growing city. Insurance rates could increase, renovations happen, and you could qualify for insurance savings. Getting a home insurance quote yearly helps you get the lowest rates possible.
What Factors Impact Calgary House Insurance Rates?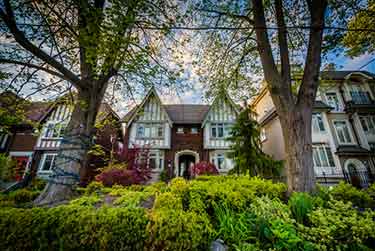 Here are the common factors that impact Calgary home insurance rates :
Neighborhood
Home value
Type of building
Contents and personal belongings
Coverage limits
Additional policy riders
Heating and plumbing system
Age of your home and roof
Distance from a fire hydrant/fire hall
Deductible amount
Your claims history
Usage - if you run a home-based business or have a rental unit
Use A Calgary Home Insurance Calculator To Save
Using a home insurance calculator is an effect way to save. It allows you to understand how certain factors impact home insurance costs. It can save you time and help you compare home insurance options. It can also help you get the cheapest house insurance rates.
Compare Rates, Get A House Insurance Quote Today!
At ThinkInsure, our experts are dedicated to helping you save on your Calgary home insurance. We can help you compare house insurance coverage and rates. Our goal is to help you get cheap home insurance.
Calgary Home Insurance For Homeowners In All Neighborhoods
No two neighborhoods are the same in the city of Calgary. Where you live can impact your insurance rates. Insurance rates are higher in some areas of Calgary than others. We offer home insurance quotes for all Calgary neighborhoods :
Downtown Calgary and area : East village, west end, the commercial core, Stephan Avenue retail core, Chinatown, Eau Claire, government district, entertainment district
Northeast Calgary : Bridgeland/Riverside, Crescent Heights, Mayland Heights, Renfrew, Tuxedo, Winston Heights – Mountview
Northwest Calgary : Banff Trail, Bowness, Crescent Heights, Capitol Hill, Hounsfield Heights/Briar Hill, Montgomery, Mount Pleasant, Parkdale, Point Mckay, Rosedale, St. Andrews Heights, Sunnyside, University Heights, University of Calgary, West Hillhurst
Southwest Calgary: Altadore, Bankview, Bel-Aire, Lincoln Park, Elbow Park, Elboya, Erlton, Glamorgan, Glenbrook, Glendale, Killarney/Glengarry, Lower Mount Royal, Mayfair, Meadowlark Park, North Glenmore Park, Parkhill/Stanley Park, Richmond, Rideau Park, Rosscarrock, Roxboro, Rutland Park, Shaganappi, South Calgary, Spruce Cliff, Sunalta, Upper Mount Royal, Westgate, Wildwood, Windsor Park
Southeast Calgary : Albert Park/Radisson Heights, Alyth/Bonny Brook, Dover, Erin Woods, Forest Heights, Forest Lawn, Highfield Industrial, Inglewood, Manchester Industrial, Manchester, Ogden, Ramsay, Southview
Calgary Home Insurance Companies
The insurance provider you choose matters. At ThinkInsure, we've partnered with the best home insurance companies in Calgary. This allows us to help you get the cheapest house insurance rates for your home, condo, or rental.
Some of our insurance companies include Aviva Canada, Economical Insurance, Intact Insurance, RSA, Travelers, and many more!
Calgary Home Insurance Tips
Get a quote before renewing : Renewing your home insurance is your chance to get the best insurance rates. Use it as an opportunity to compare coverage options.
Consider the weather : Calgary is known for lots of snow and somewhat unpredictable weather events. Make sure you have coverage for water damage, flooding, wind and hail storms.
Claim carefully : Staying claims free can help you keep your home insurance costs down.
Increase your deductible : If you can afford a higher deductible, consider increasing it. It is one of the easiest ways to lower your home insurance premium.
Take security seriously : Home security not only gives you peace of mind, it can lower insurance costs. Install a home security system to protect your family and home.
Use a broker in Calgary : At ThinkInsure, our brokers know the city. We know the factors that impact home insurance in Calgary. We can help you save money. All you need to do is give us a call!
Save With Online Home Insurance Quotes In Calgary
We simplify the home insurance quote process. Get an online home insurance quote to get the cheapest rates and save. We are here to help you compare rates, answer questions, and more. Anything you need to get the lowest home insurance rates in Calgary.