Home Insurance In Toronto – Compare Cheap Quotes And Save
We Can Help You Save On Toronto House Insurance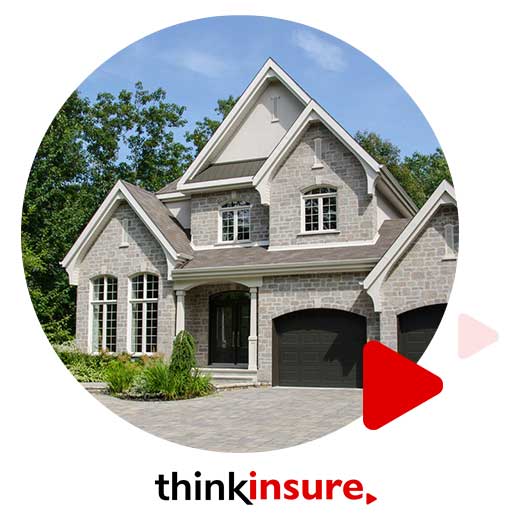 For over 45 years, ThinkInsure has been proudly providing homeowners with the best Toronto home insurance quotes, coverage and service. Our home insurance experts provide savings advice and help you get the best coverage and cheapest Toronto home insurance quotes.
Learn why so many Toronto homeowners choose ThinkInsure for their home insurance :
Cost Savings : Our goal is to save you money. To do this, we can get you cheap home insurance quotes from 40+ insurance companies in Toronto.
Best Home Insurance Products : We have home insurance for everyone. Whether you are a renter, property owner, live in a condo, or are a landlord, we have top quality home insurance products to choose from and ensure you have the coverage you need. Compare quotes and choose the best option for your Toronto home insurance needs.
Exceptional Service : You are our top priority. Customer satisfaction always a top priority for us. We are willing to go above and beyond to ensure you are completely satisfied with your coverage and rates.
Home Insurance Made Easy : We make things as simple as possible. Did we mention that it's free? We make the process of getting house insurance easy. With us, you get expert savings advice and the best Toronto home insurance quotes.
Start saving by comparing home insurance quotes online OR call us toll-free 1-855-550-5515 and a ThinkInsure broker will be happy to help you save.
Why Choose ThinkInsure For Your Toronto Home Insurance Coverage?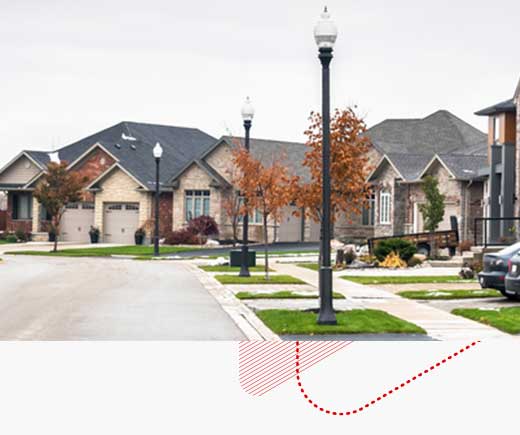 It's no secret there are a lot of options to compare when it comes to home and property insurance in Toronto. Why should you try to get quotes, compare coverage options, and try to choose on your own when a ThinkInsure expert can help you?
We are insurance experts who can help you with all your home insurance needs. Whether you want to get a quote, you are moving and you want to update your information, you want to assess your coverage, or you want to add something to your policy, we are always here to help.
We work for you, and we are dedicated to helping you get the lowest home insurance rates. Contact us anytime with your home insurance questions and inquiries.
We Specialize In All Types Of Toronto Home Insurance Coverage
At ThinkInsure, we can help you with all your home insurance needs, regardless of your current living situation, where you live, or the type of home you have. We specialize in:
Homeowners insurance
Condo insurance
Renters insurance
Cottage insurance
And don't forget to maximize your home insurance savings by bundling your coverage with your car insurance to get the cheapest rates. Learn more about bundling home and auto insurance coverage.
Compare Toronto Home Insurance Quotes
Compare quotes from 40+ insurance companies
We save our customers hundreds everyday
It's quick, easy and free






Savings Tip - Call Us
Call to get additional home insurance discounts and expert savings advice. A quick call could save you a lot more!
Does Where You Live In The Toronto Impact Your Home Insurance Rates?
Just like with your Toronto auto insurance coverage, where you live has an impact on your home insurance rates. But we have some good news. We can help you compare home insurance options for the Toronto neighborhood where you live, including:
Old Toronto : Notable neighborhoods include the downtown core, Harbourfront, The Beaches, Midtown, East Danforth, Yorkville, Casa Loma, Bloor West Village, Liberty Village
North York : Don Mills, Downsview, Hillcrest Village, North York Centre, Parkwoods, Uptown Toronto, York Mills
Scarborough : Cliffside, Eglinton East, Golden Mile, Morningside, Port Union, Scarborough City Centre, Steeles, Wexford
Etobicoke : Centennial Park, The Kingsway, Mimico, Rexdale, Islington City Centre West
York : Eglinton West, Oakwood-Vaughan, Old Mill, Weston
East York : Broadview, Pape Village, Danforth, Leaside, Woodbine Heights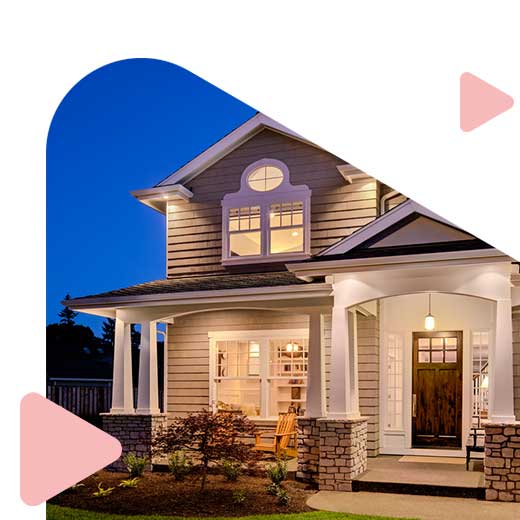 Before you move or purchase a home, it's always a good idea to get a home insurance quote in Toronto to compare rates. Home insurance is just one of the many factors to consider when moving or investing in real estate in the GTA.
Other factors that can also impact the overall cost of your insurance policy include the cost of your home, your home's primary use, your home's age, type of heating and electricity, size, and your home's contents. For example, having items like a pool or trampoline, or running a business out of your home will increase your rates.
Want to see if you can lower your Toronto home insurance rates? Contact us today, and one of our experts will be happy to help you get the cheapest rates for home insurance.
The Cost Of Living In For Toronto Homeowners Is Expensive
Canada's largest, most populated and diverse city covers 641 square kilometres. It stretches 43 km from east to west and 21 km from north to south at its longest points, providing residents with no shortage of areas to look for housing in its many unique and diverse neighborhoods.
Toronto is also one of the most expensive cities in which to live. On average, to own a home in Toronto, annually you will pay :
More than $4000 in property taxes
$100 - $200 per month for hydro
$125-$150 for gas
Up to $750 per year combined for water, sewage and garbage removal
Average monthly mortgage payment of $2500
This still doesn't account for the 1-3% of your home's value in maintenance costs each year. Needless to say, it's expensive to own a home in Toronto.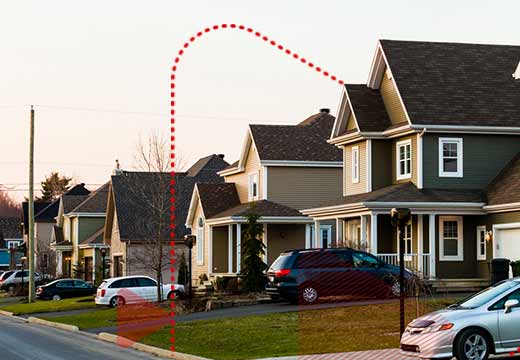 What about renters? The average monthly cost of renting a one-bedroom apartment in Toronto is $1,456.33, or $2,677 for a three-bedroom apartment, according to numbeo.com.
For this reason alone, it's important to shop around and look for ways to save on your cost of living, with home insurance being one of the best ways to save. Cutting costs on things like home insurance and energy bills will help you save more money overall.
If you have a mortgage, then you are required to have home insurance in Toronto. Even if your home is completely paid off, home insurance provides you with that added level of protection to give you peace of mind in knowing your property and personal belongings are covered.
Saving On Home Insurance In Toronto Starts With A Quote
We help Toronto residents get the cheapest home insurance quotes. It is what we do best, and it's in your best interest to explore your options before you choose to rent an apartment, buy a home or condo, or invest in real estate.
Ready to get the cheapest Toronto home insurance quotes? Compare online or call toll-free  1-855-550-5515 and start saving on your home insurance!
Toronto Home Insurance News And Blog
ThinkInsure takes pride in helping Toronto homeowners save on their home insurance and making sure they have proper coverage on their biggest asset. We update our site regularly with information and tips on insurance savings, safety, news and much more.