Helping Hamilton Homeowners Save On Home Insurance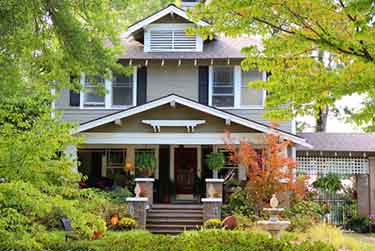 Shopping for home insurance in Hamilton doesn't have to be complicated. With so many insurance companies, coverage types and factors to consider, choosing the best home insurance policy can be overwhelming.
At ThinkInsure, we make finding the cheapest Hamilton homeowners insurance quick and easy. We'll help you compare home insurance quotes, choose the best coverage to protect your home, and ensure you are protecting the investment in your home.
Whether you are buying your first home, renewing your policy, or need tenant insurance, we are your best option for home insurance in Hamilton. Contact us anytime with your house insurance questions, policy changes, or quoting needs. Get a home insurance quote today and save!
Why Choose ThinkInsure To Compare Hamilton House Insurance Quotes?
We help Hamilton homeowners and renters get the cheapest rates for property insurance. For over 45 years we've helped people just like you compare and save on home insurance. Experience the ThinkInsure home insurance advantage :
The Best Home Insurance Rates :Whether you are looking for quotes for a detached home, condo, apartment or any other type of property, we will find you the cheapest rates.
Quickly Compare Home Insurance Quotes : You tell us about your home and we'll do the comparison shopping for you. It only takes a few minutes to compare and save.
We Have All Your Home Insurance Needs Covered : Unlike other sites, we can help you with ALL your home insurance needs. Compare quotes from the top insurance companies for all types of coverage and all types of homes.
Expert Advice and Personalized Customer Service : Customer satisfaction is our top priority. All customers are assigned a dedicated personal service representative to help you with all your insurance needs.
About Home Insurance In Hamilton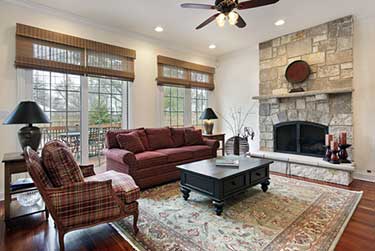 Located in the Golden Horseshoe along Lake Ontario, Hamilton is one of the largest metropolitan regions in the province. The city has a population of over 536,000 and a CMA of about 750,000.
The city is known for its unique combination of industrial companies, post-secondary institutions, historical sites and beautiful trails and scenery. This creates a diverse cityscape, unique neighborhoods and many different home types.
Whether you live in live close to the escarpment, near the university, on the upper or lower side of the mountain, we can help you find the right coverage for your home at the best rates.
What Is The Average Home Insurance Cost In Hamilton?
Home insurance costs in Hamilton range from $750 to $1400 annually based on your location in the city, neighborhood and many other factors such as home size, replacement value, coverage type and limits, and more. Compare quotes to get an accurate assessment of insurance costs for your home and contents.
What Types of Home Insurance Coverage Do I Need?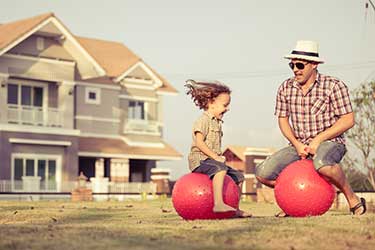 Every home is unique. Your insurance needs vary based on your home type, types of risks in your region and many other factors. Here are the four main types of home insurance for Hamilton residents to consider :
Comprehensive coverage : This provides you with the most coverage. It protects your home and personal belongings against a large list of perils and risks.
Named perils : Also referred to as basic coverage, this policy only provides you with coverage from the risks explicitly outlined in your policy.
Broad coverage : This policy gives your broad coverage for basic contents coverage and your building structure. It gives you a little more than basic coverage.
No Frills coverage : This gives you the minimum amount of coverage. This coverage is applicable when you don't qualify for basic coverage.
When Should I Get Home Insurance Quotes in Hamilton, Ontario?
Anytime is a good time to get a house Insurance quote in Hamilton. Taking the time to compare quotes ensures you are getting the best rates and most up to date coverage for your property.
Here are some ideal times to get homeowners insurance quotes:
Home purchase : Compare quotes prior to making your final home purchase decision.
Moving : A different home and location will affect your rates. Compare quotes to get the best rates.
Post Renovation : Renovations change your home and change your insurance coverage needs.
Renting : Renters need insurance too. Get coverage for your personal belongings at low monthly rates.
Change of home type : Change from a renter to owner? Compare quotes to get the right coverage for your situation.
What Factors Affect Hamilton Homeowners Insurance Costs?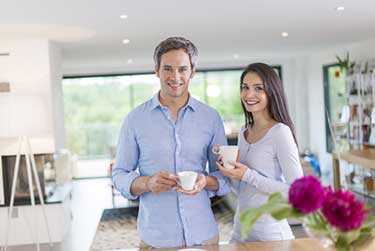 No two home insurance policies are the same. These are the top factors that will affect your house insurance cost :
Location
Home value and replacement cost
Coverage limits
Deductible amount
Renovations and home improvements
Roof, plumbing, and electrical type and age
Policy endorsements and special coverage
Why Do I Need Homeowners Insurance?
Homeowners insurance is one of the most important types of insurance coverage. Your home is one of the biggest financial investments you'll make in your life time. An effective home insurance policy will help you protect this investment. It will protect you from the following risks :
Fire and smoke damage
Storm damage – wind, hail, lightning
Theft and vandalism
Water damage
Falling objects
Liability
And more
Bundle Home And Auto Insurance in Hamilton To Maximize Savings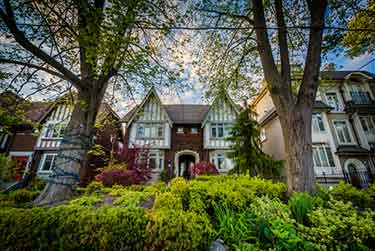 Bundling home and auto insurance in Hamilton is one of the easiest ways to lower home insurance rates. Instantly qualify for a discount on both policies by combining them with the same insurer.
Get The Best Home Insurance In Hamilton
Comparing Home Insurance Quotes Is Quick and Easy
At ThinkInsure, we make it quick and easy to get a homeowners insurance quote online. Follow these simple steps :
1. Start your home insurance quote : Start your home insurance quote online anytime.
2. Enter information about your home : Tell us about your coverage needs.
3. Choose the best quote : Choose the best insurance quote from top insurers.
4. Confirm your quote and save : Choose the best insurance coverage for you needs.

OR
How To SAVE MORE On Hamilton Homeowners Insurance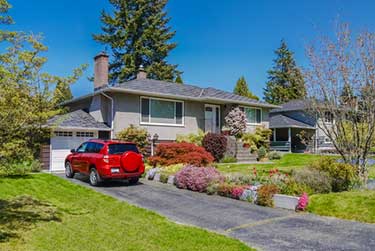 Comparing quotes isn't the only way to save on homeowners insurance. Use these tips to maximize your savings :
Install a home alarm system
Avoid filing small claims
Combine home and car insurance
Don't smoke
Don't over insure
Choose your home and location wisely
Ask about discounts
About Living In Hamilton
Hamilton is an ideal location for commuters. You are on the cusp of the GTA, and directly in the middle between Toronto and Niagara, a reason why many people chose to live in the area. Housing prices also tend to be more affordable than other cities in the GTA.
The average home price in Hamilton is about $555,000 (as of April 25, 2019). Detached homes average $597,000, townhomes average $502,000, and the average price for a condo is about $345,000.
Comparatively, home insurance rates are more affordable than other large cities in the province. But it's still important to consider the local risks that exist in the city. The risks of floods, extreme winter weather and storms, and even earthquakes have been known to occur in the region.
Make sure you have the right coverage in place to protect your home.
Does Your Location Impact Hamilton Home Insurance Rates?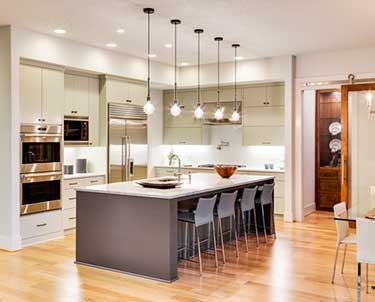 Your city, neighborhood, and even your postal code can all have an impact on coverage availability and rates. We can help you compare quotes for all areas in Hamilton and surrounding area :
Ancaster
Ainslie Wood
Bartonville
Dundas
Delta East
Flamborough
Glanbrook
Stoney Creek
Beasley
Blakely
Cherry Heights
Central
Durand
Grayside
Corktown
Chinatown
Hamilton Beach
Lower city below the Escarpment or on the mountain
Hamilton Home Insurance FAQs
We know you want to protect your home with the best coverage. We also know you have questions about your policy.
Here are some of the most common questions we receive about home insurance in Hamilton:
House insurance provides you with protection and financial support when you need it most. It helps cover the cost for repairs and replacing personal belongings stemming from a claimable event.
No. While home insurance is not legally required, you will need to show proof of coverage to secure a mortgage.
Your home insurance policy will protect you from a variety of perils including fire and smoke damage, water damage, storm damage (lightning, hail, wind), theft, vandalism, falling objects and more.
There are certain risks that are not covered by your policy. They include earthquakes and landslides, insect and pest damage, overland flooding, damage caused due to neglect of the property and more. Always check your policy to be clear about what is and is not covered.
The cost of Hamilton home insurance premiums vary on a property to property basis. There are too many individual factors to consider. The best way to know how much home insurance will cost for your home is to compare quotes.
There are a lot of ways you can lower the cost of your policy. You can increase your deductible, adjust your coverage limits, and ask about available discounts you may qualify for. If it's been a while, compare quotes and see what other insurance companies can offer.