Helping Ottawa Homeowners Save On Their Home Insurance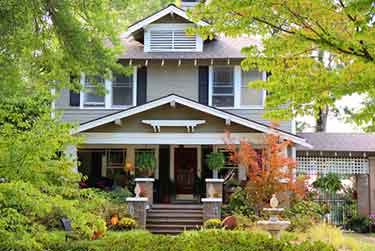 Need Ottawa home insurance coverage? Whether you're buying your first home, moving, or your policy is up for renewal, we'll make sure you're covered.
At ThinkInsure, we can help you find house insurance in Ottawa that is affordable and provides you with the coverage you need. We'll help you get coverage to protect your property, dwelling, and personal belongings.
We work for you, not the insurance companies. This means we can help you find the cheapest Ottawa home insurance coverage, provide you with expert advice, and much more. Contact us anytime to compare home insurance quotes in Ottawa.
Get The Best Home Insurance In Ottawa With ThinkInsure
If you live in Ottawa or the surrounding area ThinkInsure can get you the cheapest rates and best coverage on Ottawa home insurance. Our customers choose ThinkInsure for home insurance because :
We Are Your Savings Advice Experts : We want you to save money on Ottawa home insurance. This is why we are happy to help you find discounts and look for ways to save on your home insurance coverage and products.
We Help You Compare The Best Home Insurance Quotes : Whether you need insurance for an apartment you are renting, you are buying your first home, or it's time to renew your policy, we will help you compare and choose the best home insurance rates. We can do this because we partner with over 40 of the top insurance companies in Canada.
We Are Your One Stop Shop For Home Insurance : Unlike some other companies and sites, we can provide one stop shopping for home insurance. Need expert advice? We can help! Time to shop for a home insurance quote? We specialize in this! Do you need to file a claim? We can help you with this, too! Call us anytime with all your home insurance needs. It's what we do!
You Can Expect Personal Service For All Home Insurance Matters : Customer service and satisfaction is a top priority for ThinkInsure. You will be assigned a dedicated personal service representative to take care of your home insurance. We are here to help you in any way we can!
Learn more about the reasons to choose ThinkInsure for your Ottawa home insurance.
About Ottawa Home Insurance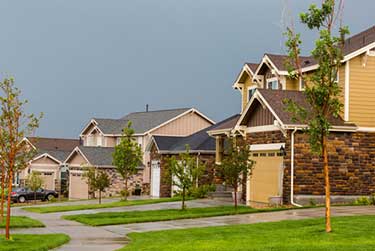 As Canada's capital city, and the fourth largest in the country with well over 1 million residents living in the region, there is a diverse need for home insurance of all types. Home and condo owners, renters, short term tenants, students, and many others all have unique insurance needs to protect their property and personal belongings.
Whether you live in downtown Ottawa, Nepean, Kanata, Orleans, or Gloucester, we can help you get home insurance coverage. Our team can help you get coverage for your home whether it's in an urban area, the suburbs, rural area outside of Ottawa or anywhere else in the Ottawa-Gatineau region.
Known for being one of the best cities in which to live in terms of quality of living and cleanliness, and known for being the youngest and one of the most educated cities, there are many new home and property owners. If you're one of them, always make sure that you consider home insurance as part of the buying process, and get a quote before making a final purchase decision to get the cheapest home insurance quotes in Ottawa.
Save With The Cheap Ottawa Home Insurance Quotes
With housing prices on the rise in Ottawa and across the country, we know that you want to find ways to save money. One way is to shop for the cheapest home insurance quotes in Ottawa.
Buying a home is a major decision, and for most people, it's the biggest financial investment you'll make. Therefore, it's imperative that you protect this investment with dependable home insurance at affordable rates – something our home insurance experts excel in!
Why Work With ThinkInsure To Shop For Your House Insurance?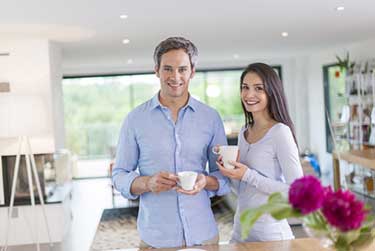 Working with our home insurance experts, regardless of the type of property insurance you need, will put you in a position to get the best possible insurance coverage to meet your needs.
We will also help you get the cheapest home insurance quotes. Sounds like a win-win situation, right? Because it is!
We are your experienced insurance advisors.
We work with you to get the coverage you need for your property.
We are experts in all type of home insurance for renters or tenants to home and condo owners insurance.
We always put your insurance needs first.
We love to help our policyholders save money on their insurance.
What Is The Average Home Insurance Cost Ottawa
Ottawa home insurance costs can vary significantly. Your location, type of home, risks in the area, home value, and coverage limits all affect the quote. On average, homeowners can expect to pay anywhere from $700 to $2000 per year for home insurance.
Since home insurance rates can vary so greatly, it's important to compare house insurance quotes from multiple insurers to get a good assessment of your home insurance options.
When Should I Get A Home Insurance Quote In Ottawa?
There are many situations where it is advantageous to get a home insurance quote in Ottawa :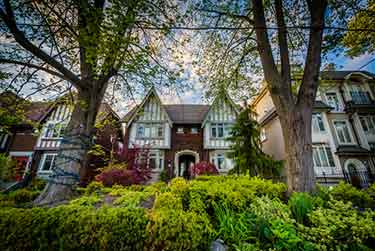 When you are renting for the first time
When you are moving
When you are comparing homes
When you complete a home renovation project
When you make the transition from renter to home owner
When you move from a condo to a home or vice versa
Getting a quote during these times ensures you not only save on your home insurance policy, but also that you have the right amount of coverage for your home.
Quickly Compare Ottawa Home Insurance Quotes!
At ThinkInsure, we make it quick and easy to get a homeowners insurance quote online. Follow these simple steps :
Step 1 - Start A Quote : Click here start your home insurance quote.
Step 2 - Enter Your Information : Tell us about yourself and your home.
Step 3 - Choose The Best Quote : Choose the best insurance quote based on your home insurance needs.
Step 4 - Confirm Your Quote : Confirm the details of your quote with a ThinkInsure home insurance expert and get your house insurance coverage.

Bundle Home Insurance With Auto Insurance In Ottawa To Save 20% More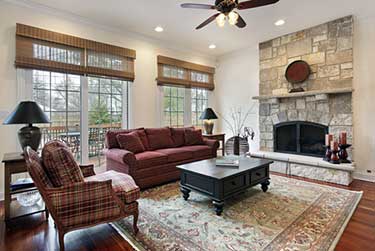 One of the most effective ways to save money on your home and auto insurance is to bundle them together. Most insurers provide you with an instant discount for having both policies together.
Combining your home and auto insurance could save you hundreds of dollars per year. Plus, you will have one company to contact and work with for all your insurance needs. Compare house insurance quotes in Ottawa to see how much you can save.
Learn more about the advantages of bundling home and auto insurance.
Tips To Save On Ottawa Homeowners Insurance
Want to save even more? Use these tips to get cheaper home insurance premiums :
Compare quotes annually : Insurance rates go up and down. Compare quotes each time your policy comes up for renewal to maximize savings.
Ask about discounts : Are you taking advantage of all available discounts?
Have the right amount of coverage : Make sure you have the right level of coverage based on your home.
Increase security : Boost your home security and qualify for an insurance discount.
Stay claims free : Avoid unnecessary claims to maintain your claims free discount.
Increase your home insurance deductible : Increasing your deductible will lower your insurance costs.
Living In Ottawa and Your Home Insurance Coverage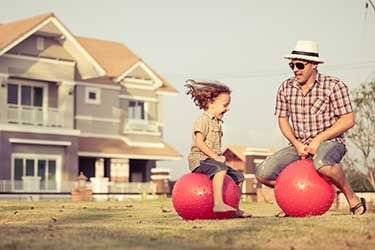 Where you live has a direct impact on your cost of living, home insurance costs, and the type of coverage you need. The Ottawa region is no different.
With the average cost of a residential home in Ottawa about $400,000 and with the cost to rent a one bedroom apartment in the city centre just under $1200, living costs are on the rise. One way to keep costs down is to shop around to save on your home insurance.
But, before you choose a home insurance policy, it's important to be aware of the specific risks to your home in Ottawa.
We all know extremely cost weather and winter storms pose a threat to our homes, but Ottawa is also known for strong wind and thunderstorms, overland flooding close to the Ottawa River and even earthquakes have been known to occur.
Make sure you have the right coverage in place to protect your property.
Does Where You Live In The Ottawa Affect Your Home Insurance Rates?
Yes. Location is an important factor in determining home insurance rates. Your city, neighborhood, and even your postal code are used by insurers to set rates.
At ThinkInsure, we can help you compare quotes for all types of homes in all Ottawa and area neighborhoods :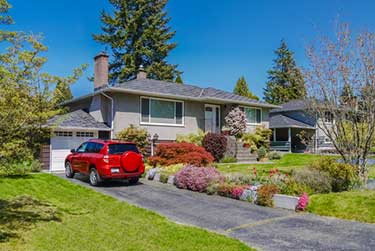 Gloucester
Nepean
Vanier
Rockcliffe Park
Blackburn Hamlet
Orleans
Barrhaven
Kanata
Stittsville
Manotick
Riverside South
Greely
Burritts Rapids
Ashton
Fallowfield
Kars
Fitzroy Harbour
Munster
Carp
North Gower
Metcalfe
Constance Bay
Osgoode
Richmond
Saving On Ottawa Home Insurance Starts With Comparing Quotes
Whether you are renting your first apartment, moving into a condo, or buying a family home, getting the cheapest home insurance rates in Ottawa starts by getting a quote and exploring your options.
The good news is that you don't have to do it alone – work with ThinkInsure to ensure you get the coverage you need and keep more money in your pocket.
Ottawa Home Insurance FAQs
Check out these commonly asked questions about Ottawa home insurance quotes, coverage, rates, and more:
Even though home insurance is not mandatory, it is highly recommended. There are four basic types of homeowners insurance coverage – comprehensive, named perils, broad, and no frills.
You can also customize your policy by adding endorsements for water damage, extra coverage for personal contents, and other types of coverage.
No two home insurance quotes are the same. Home insurance in Ottawa will vary based on many factors such as your home type, size, location, coverage needs and more. Get a quote to compare your coverage and cost options.
Home insurance rates can change for many reasons. Approved rate increases, the cost of claims, increasing your coverage limits, or filing too many claims can all increase your house insurance rates.
Your home insurance policy will provide you with coverage and protection against a variety of risks such as fire and smoke damage, theft, vandalism, falling objects, wind and hail damage, and civil unrest. But there are other risks which are NOT covered. Make sure you know what is and is not included in your policy.
Some types of water damage, overland flooding, high value personal items, earthquakes, pest damage, home based business risks, and property wear and tear are not included. You can take out additional coverage for many of these risks.
There is a misconception that home insurance is all encompassing. However, there are certain personal belongings that are not covered under a standard home insurance policy. Items such as jewelry, art, collectibles, and antiques require additional coverage. Speak with our insurance experts about getting extra coverage for these items.