Save Up To 30% On Intact Car & Home Insurance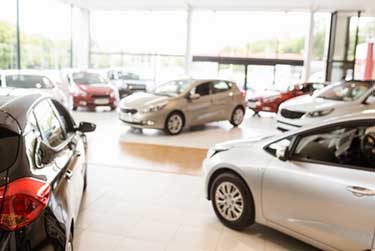 ThinkInsure is a leading Intact insurance broker in Ontario and Alberta. Our brokers can quickly get you an Intact insurance quote for all Intact products. Our brokers are experts in Intact car, home and business insurance.
We'll make sure you get the proper coverage for your insurance needs and ensure you understand your Intact policy.
Intact Insurance Company Profile
Intact Insurance – Canada's largest personal and business insurance company – has provided insurance help to more than 4 million Canadians. Intact Insurance offers vehicle, home and business insurance nationwide.
Formerly known as ING Canada until 2009, the company has roots dating back to the early 1800s. The company was first established as Halifax Fire Insurance Association in 1809. The company was acquired by Dutch insurance company Nationale-Nederlanden (NN).
Intact also operates under the following brands : Allianz Canada, belairdirect and BrokerLink.
The Benefits Of Intact Insurance For ThinkInsure Customers
Intact's Outstanding Customer Service : In 2015, Intact Insurance highest scoring company among Canada's insurance companies for customer satisfaction.
Intact 30-minute Claim Guarantee : Intact Insurance will start your claim within 30 minutes of your claims call.
Lower Car & Home Insurance Rates : Lower your insurance rates with My Driving Discount & My Lifestyle Advantage Home Insurance.
Intact Car Insurance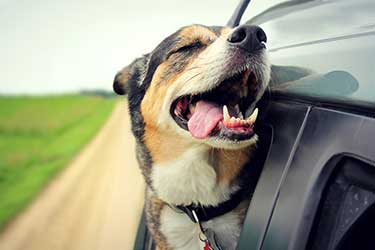 With Intact, you can insure almost any type of vehicle and you can choose from a variety of coverage types and limits that go above and beyond standard coverage :
Collision and Upset coverage
Coverage against perils other than collision or upset
All Perils protection
Specific Perils coverage
Your Intact car insurance policy comes with even more features and protection :
Responsible driver guarantee
Minor conviction protection
Turo car sharing coverage
Uber Ridesharing coverage
Looking to compare Intact car insurance quotes? We can help you compare quotes for all types of Intact auto insurance, including cars, RV's, ATVs, motorcycles, boats and snowmobiles.
Intact my Driving Discount Program
You Can Save Up-to 30% On Intact Car Insurance
When you sign up for Usage Based Insurance (UBI) your rates are based on your driving habits, not on other drivers typical driving behaviour. So if you have good driving habits you'll be rewarded with much lower rates.
There is immediate savings of 5% for signing up with the ability to save up to 35%.
Learn more about the Intact my Driving Discount program.
Intact Home Insurance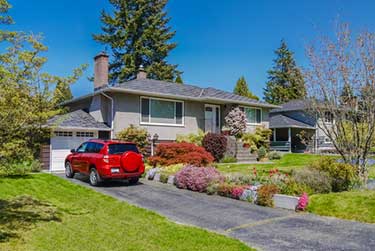 Intact offers home insurance coverage that can be customized to fit your lifestyle. Get Home Insurance for your house, cottage, condo, rental property, and more. Do you rent? Get tenant insurance to protect your personal contents.
Intact offers a number of home insurance products to protect your home, contents, and you. Boost your coverage with specialty products :
Enhanced Water Damage Package
Lifestyle Advantage
my Identity
my Extras
Get an Intact home insurance quote today. Compare Intact home insurance quotes online anytime with ThinkInsure.
Other Intact Personal Insurance Products
Intact has insurance coverage and products for all your personal insurance needs :
Travel Insurance : When your work benefits or credit card coverage is not enough.
Identity Theft Insurance : Coverage for your entire household.
Home-Based Business Insurance : For entrepreneurs and small businesses who work from home.
Tenant Insurance : Coverage for renters.
Lifestyle Advantage : For those who lose everything – a flexible way to rebuild your life.
Liability Insurance : Coverage if you're in an accident where someone is hurt.
Intact Business Insurance
Make sure your business is protected properly with Intact business insurance products. Intact make payments easy with various payment options to help you manage your budget.
Get insurance coverage for all your business needs :
Fleet Insurance
Property & Liability
Surety Bonds
Specialty Solutions
Choose ThinkInsure As Your Intact Insurance Broker?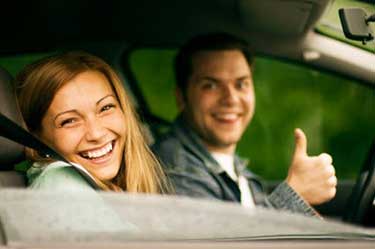 Maximize insurance savings : We'll make sure you are taking advantage of all available Intact insurance discounts.
Bundle coverage and save even more : Combine your home and auto insurance coverage with Intact to save 10 or more on both types of coverage.
Find the best coverage for you : Our brokers will help you find the right combination of coverage to ensure you have the right policy to meet your unique insurance needs.
Speak to a ThinkInsure Broker today to learn more about Intact insurance or get a quote – 1-855-550-5515.
Intact Insurance Contact Information
Intact Insurance FAQ
How Do I Contact Intact Insurance?
There are a number of ways to contact Intact. You can contact them through their website, email, phone, or get assistance from our insurance brokers.
Does Intact Insurance Have Accident Forgiveness?
Yes. Intact offers a Responsible Driver Guarantee. This means your first at fault accident does not increase your insurance rates.
Does Intact Insurance Cover Uber Drivers?
Yes. Intact offers coverage specifically for Uber drivers. Intact was the first insurer to offer coverage for drivers using ridesharing in Ontario.
Is Intact Insurance A Broker?
No. Intact is not a broker. However, you can get Intact insurance quotes and coverage using our insurance brokers at ThinkInsure.
Where Can I Get The Intact Insurance App?
You can download the Intact Insurance app using App Store or Google Play.