Apr 22, 2020
Learn About Insurance Coverage For Occasional Or Secondary Drivers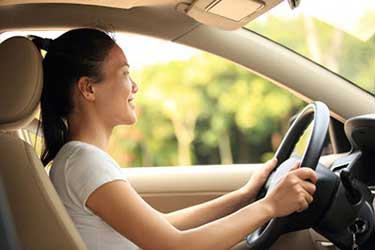 It's important to understand secondary or occasional driver insurance rules if you allow others to drive your vehicle.
All car insurance has at least one driver listed on the policy. Many policies have multiple drivers listed. There are also many situations where it's unclear whether or not an occasional or secondary driver needs to be added to a driver's auto insurance policy.
In this blog, we will define the different types of drivers (primary, occasional, secondary) who can appear on a policy. We'll also explain the different between primary and secondary driver insurance rules in Ontario. We'll finish by answering common questions about occasional driver insurance.
What Is A Primary Driver?
A primary driver is the main driver of a vehicle. They are the person who, in most cases, leases or purchases a vehicle and takes out an insurance policy. Primary drivers use the vehicle the majority of the time. Every insured vehicle is assigned a primary driver.
What Is An Occasional Driver For Insurance?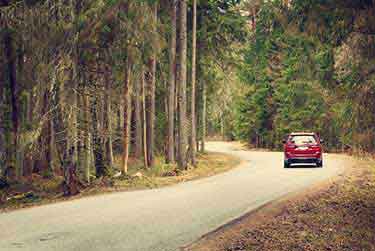 An occasional driver for insurance, also often referred to as a secondary driver, is a person who regularly drives the vehicle, but doesn't use it the most. They drive the vehicle less than 50% of the time.
For example, an occasional driver is most commonly a spouse who uses the vehicle to run errands or visit family on the weekend. They use the vehicle a couple times per week, while the primary driver uses the vehicle to commute to work daily.
Who Should Be Listed As The Secondary Driver For Insurance?
Any one who uses your car on regular basis such as once a week should be listed as a secondary driver on your insurance policy.
This includes :
A teen driver with a G2 or G license
An adult child living at home
Parents living with adult child
All licensed drivers residing in your household
Roommates, neighbors or friends
Family members
Nanny
Do All People Who Use Your Car Need To Be Listed As An Occasional Driver?
You only need to add drivers to your policy who regularly use your vehicle. This means you don't need to add a person if they borrow your vehicle one time only or if you lend your vehicle to visitors from out of town staying at your home.
So it's perfectly okay to lend your vehicle to a trusted friend, neighbor, or family member on occasion. But remember, you are also lending your insurance to this individual.
What Is The Difference Between A Primary Driver And Secondary Driver For Insurance?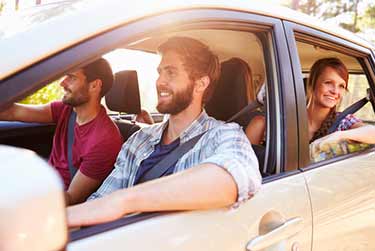 Primary and secondary driver insurance refers more to the status of a driver within a policy than the insurance coverage itself. Both a primary driver and secondary driver are subject to the same coverage as outlined within an auto policy.
The one area where defining driver designations is the cost of the premium. Primary drivers are scrutinized more heavily when determining the cost of auto insurance policies.
What Is The Definition Of Occasional Driver Insurance In Ontario?
In Ontario, anyone in your home with a valid driver's license will be added to your policy as an occasional driver. This is the case even if they have their own vehicle and are the primary driver on their own insurance policy.
What Are The Occasional Driver Insurance Rules In Ontario?
Occasional driver insurance rules all drivers should follow :
Any person who uses your vehicle regularly should be added as a secondary driver.
Add all licensed drivers who reside in your home.
Make sure driver roles are properly assigned – the secondary driver cannot actually be the primary driver.
Can You Remove A Driver Who Is Considered An Occasional Driver From Your Policy?
You can have an occasional driver removed from your policy. You will need to fill out driver endorsement form 28A. The driver will need to sign the form, agreeing not to be insured or drive your vehicle.
What's The Cost of Adding An Occasional Driver To Your Insurance?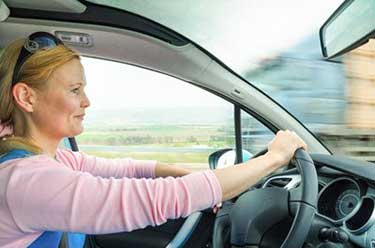 The cost to add an occasional driver to your policy will result in a rate increase. The actual cost will depend on the driver you add.
An experienced driver with a clean driving record will not likely increase your rates much. However, a teen driver, new driver, or a driver with a poor driving record could raise your rates considerably.
Occasional driver insurance cost factors include :
Age and experience
Driving history
Tickets and fines
History as an insured driver
How To Save On Occasional Driver Insurance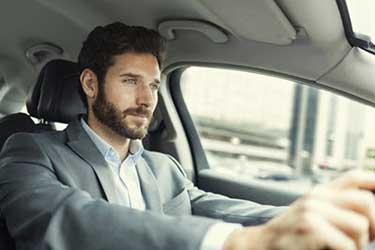 Adding a secondary driver to your insurance policy will have an impact. Occasional driver insurance rates can vary as much as coverage for primary drivers.
Here are some tips for adding occasional driver to insurance :
Choose wisely : Be conscious of who you are adding to your policy. Adding a high risk driver, teenager, or someone with a bad driving record could spike your rates.
Consult a broker : Our insurance experts can help you choose the right coverage for occasional drivers.
Compare quotes : Even when adding an occasional driver to your policy, it's important to shop around and compare quotes.
What Happens If Someone Gets Into An Accident With Your Car And They Are Not Listed As The Secondary Driver?
If you give someone permission to drive your car and they are not listed as a secondary driver you will be covered in most cases. Your insurance policy provides coverage for an occasional driver who is involved in an accident as long as they have a valid driver's license and do not engage in illegal activity while driving.
It may affect you driving record and you can expect your insurance rates to increase as a result of an at fault car accident.
Occasional Driver Insurance FAQs
Here are some commonly asked questions about secondary driver insurance :
Yes. It's advisable to add all occasional drivers to your car insurance policy.
Occasional and secondary drivers refer to the same thing. They are the driver on the insurance policy who drives regularly, but is not the main driver for the vehicle.
Yes. You can permit any licensed driver to use your vehicle. If they use your vehicle regularly, you may need to add them as an occasional driver.
It depends on the situation. Generally, adding a secondary driver will slightly increase your rates and it will be cheaper than having two policies. Speak with your insurance advisor about your options.
Yes if you don't live in the same home and it's not often. But it is advisable to get added onto their policy if you drive their vehicle regularly.
Yes, as long as you give them permission. Insurance coverage follows the vehicle, not the driver.
No. You do not have to list a teen driver on a parent's policy until they have a G2 driver's license.
Occasional driver insurance is not a standalone policy. You cannot get a separate policy to be an occasional or secondary driver. Occasional drivers are added onto a primary driver's insurance policy. You will have the same coverage as the primary driver.
Getting added onto a policy as a secondary driver will increase the car insurance premiums.
Secondary Driver Insurance Quotes
Have an occasional driver you want to add to your policy? Did your teenager get their license and needs insurance? Contact our insurance experts today to get a free quote for occasional driver insurance.
Here Are Some Other Helpful Insurance Articles
Car Accident Reporting And What Do After You've Been In An Accident
The Total Cost To Own And Drive A New Car
Top 45 Car Insurance Savings Tips
Demerit Points In Ontario
<<What Happens If You Get In A Parking Lot Accident In Ontario?
OPCF 43 - Waiver Of Depreciation And Replacement Value Car Insurance Explained>>