May 8, 2020
OPCFs And Getting Additional Coverage In Ontario
Ontario car insurance policies are made up of a number of types of coverage. If you own a vehicle, then you will be required to, at the very least, have a standard policy that includes :
Uninsured automobile coverage
This is the minimum amount of coverage you are legally required to have as an Ontario driver.
However, there are situations where you will want or be required to have additional coverage, often in the form of optional enhancements to your current coverage – called an Ontario Policy Change Form or policy endorsement.
What Is An OPCF?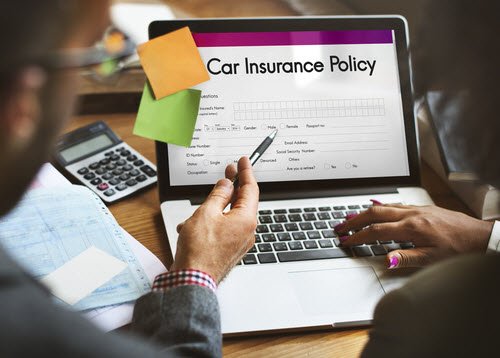 An Ontario Policy Change Form (OPCF) or enhancement, is an optional coverage provision that allows you to alter the amount of auto coverage in certain situations. You can add, reduce, or change coverage amounts on your existing policy, ensuring you have the custom coverage you need to meet your driving requirements.
There are many different types of OPCF endorsements that you can purchase for your car insurance. How much an endorsement will impact your rates will depend on the type of OPCF and its effect on your policy.
What Are The Most Common OPCF Endorsements In Ontario
To help you gain a better understanding of the common insurance riders and endorsements available to Ontario drivers, we've put together a list of the most common OPCFs :
OPCF 20 - Rental Coverage
One of the first things you think about after an accident, if your vehicle has damage that prevents it from being driven, is what you are going to do for transportation while your car is in the shop. In some cases, you could be without your vehicle for weeks while it is getting repaired, and having to pay for the cost of a rental out of pocket can add up.
This endorsement provides you with coverage for transportation replacement and rental car insurance coverage if you were to get into a car accident or if your vehicle is stolen.
The OPCF 20 definition allows you to choose to either rent a car or hire a taxi while your vehicle is being repaired. Depending on the endorsement, there may be a limit to the amount of coverage you will be provided.
OPCF 27 – Coverage To Drive Another Person's Car
There are many situations where you may find yourself driving a vehicle that you do not own. For example, you may drive your parents', sibling's, boss' or friend's vehicle for a variety of reasons. However, the most common reason you may be driving a vehicle that you don't own is you rented a vehicle while on vacation.
OPCF 27 - Liability for Damage to Non-Owned Automobile(s) and Providing Other Coverages When Insured Persons Drive Other Automobiles, provides you with physical damage coverage for vehicles you drive that are not your own, including rental cars. This means that if you cause damage to a vehicle while driving, it will be covered, often up to a limit of $50,000. The endorsement is subject to a deductible, and the coverage will include all drivers listed on the policy.
OPCF 39 – Accident Waiver / Forgiveness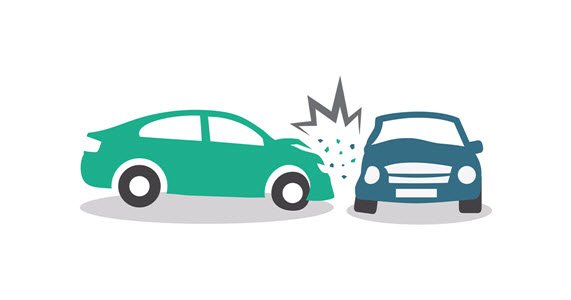 Accidents happen every day. Some aren't your fault, and others are. When an accident is your fault, especially if you have a clean driving record, it can erase all those years of accident free driving, that is, unless you have accident forgiveness coverage.
OPCF 39, also referred to as accident protection or accident forgiveness, will protect your driving record or preferred driver rating in the event of your first at fault accident. This means that your premiums will not increase as a result of an insurance claim as long as you remain with the same insurance company. If you choose to switch provider, you could see a price change.
OPCF 43 / 43A - Remove Depreciation Deduction
Coming to an amicable agreement with your insurer about the replacement value of your vehicle when filing a claim is important. You want to get the most value possible in order to replace your vehicle if it is deemed a write off. This is the purpose of OPCF 43 / 43A.
OPCF 43 – Removing Depreciation Deduction, and OPCF 43A – Removing Depreciation Deduction for Specified Lessee(s) allows you to remove your insurer's right to deduct depreciation from the value of your vehicle when settling for damage or loss. Essentially, this endorsement ensures that you will be able to replace your car with one of the same make and value.
You will have an option for the amount of months this endorsement is in effect. In most cases, you can choose between 24 and 60 months. To be eligible for this endorsement, drivers need to be the original owner of the vehicle and you must carry full coverage.
OPCF 44R - Family Protection Coverage
Even though auto insurance is mandatory in Ontario, there may be instances where you are involved in an accident with another driver who does not have as much or adequate coverage. OPCF 44R endorsement protects you if you are involved in an accident and the at-fault driver does not have enough coverage to compensate the injured victims to cover the costs of their medical bills and recovery. With this endorsement, you can recover the remaining outstanding damages.
The OPCF 44R wording ensures that you will have access to coverage if you or a family member is injured. Depending on your insurer, you may have a number of coverage limits to choose from.
Other Common OPCFs
Other common OPCF endorsements drivers commonly add to their policy :
OPCF 5 : Rented or leased vehicle
OPCF 16 : Suspension of coverage
OPCF 17 : Reinstatement of coverage
OPCF 23A : Mortgage endorsement
OPCF 28 and 28A : Reducing coverage for named persons and excluded driver
OPCF 40 : Fire deductible
Have Questions About OPCF Endorsements?
Contact ThinkInsure today with all your questions about insurance endorsements and how to add an OPCF to your policy.
Here Are Some Other Articles You May Be Interested In
Average Car Insurance In Ontario By Month, Age And Gender
Demerit Points In Ontario
A Guide to the Ontario Graduated Driver's Licensing System
A Simple To Follow Guide For How To Buy A Used Car
<<Gap Insurance : What Is It And How Does It Work?
Understanding The Car Insurance Claims Process >>