Feb 5, 2021
What You Need To Know About Putting Your Auto Insurance On Hold
Coronavirus has caused many people to consider suspending or pausing auto insurance. More people are working from home and have had a change in their commute. Has there been a change in your driving habits? Are you considering putting your car insurance on hold to save money?
Putting your coverage on hold is possible if you do it the right way. If you cancel outright, it can end up costing you more money than you save when you need to get insured in the future. Plus, you may need to pay terminations fees and gaps are also potential red-flags for insurers.
Although you are not driving your vehicle as much, you still need to have insurance. This is even if you take it off the road. You'll want to protect it from theft, vandalism, and weather damage. Here's what you need to know if you are considering suspending your auto policy.
How Do You Put Car Insurance On Hold?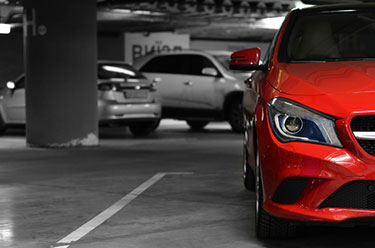 Yes, it is possible to put your car insurance on hold. But, there is a specific way you need to go about the process of suspending it. You'll need two Ontario Policy Change Forms to complete the process :
OPCF 16 : This is to suspend your insurance.
OPCF 17 : This allows you to reinstate it.
When Can Insurance Be Put On Hold?
There are a few reasons why people might want to put their insurance on hold. Right now, COVID-19 is the top reason, but there are others. Perhaps you are storing your summer car, are travelling, or want to remove a less used vehicle from your Toronto car insurance. You can call your insurer at any time to discuss changes or reduce coverage. Basic insurance is better than having none or cancelling.
What Happens If I Pause My Car Insurance?
There are some things to consider when you contact your insurer to discuss pausing your insurance. By suspending it, you are giving up important protection like third party liability, accident benefits, DCPD and uninsured motorist. Depending on your insurer, fees may also apply.
It's still important to insure parked cars. If you remove comprehensive insurance your vehicle will not be protected from fire, theft, or vandalism even though it is parked in your driveway.
Pros And Cons Of Suspending Insurance
There are some things to consider if you are thinking about suspending your insurance. Here is a look at the pros and cons of suspending it.
Pros
You pay less premiums while your car is not being used.
You won't have a lapse if you pause and keep basic coverage.
Cons
The vehicle will be insured if anyone wants to drive it.
No protection against non-driving incidents such as theft, vandalism, or fire.
Fees could apply.
Your premiums could increase.
Some insurers view this as a cancellation. You could have trouble getting insured in the future because of the gap.
Instead of pausing, you could lower your limits or shop around and speak with one of our experts to help you save and while still being insured.
FAQs On Pausing Your Insurance
You cannot put it on hold, but you can suspend it. Contact your insurer to confirm your options. You can also remove optional coverage, which is usually the best option. Even if you are not driving your vehicle you want protection from non-driving perils.
Even if you are not driving your car, it's a good idea to have insurance for your vehicle. If you cancel your insurance, it could affect your premiums. Your vehicle also won't be covered against damage that happen while the car is parked.
No, you will not get your money back if you suspend your insurance.
Even if your vehicle is on the mend, you should have an active policy, no matter what the circumstances are. Contact your insurer to find out how you can reduce costs.
Speak To Your Advisor Before You Pause Your Insurance
Unless you are ready to take your car off the road entirely, your best option to save money is to reduce the coverage. Contact us to start comparing car insurance quotes to learn more.