Feb 26, 2021
What You Should Know About Cancelling Your Insurance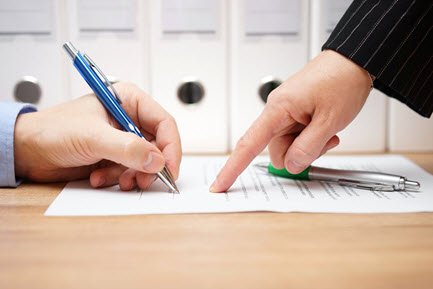 Do you want to cancel your insurance for your car? Maybe you've found a better price. Are you up for renewal looking to switch insurance companies, but you are not sure what to do next.
The following explains why you may want to switch or cancel your insurance and other considerations to factor into your decision.
Regardless of the reason you are cancelling, you must be discuss it with your insurer. Let's look at why someone may want to cancel and what they need to consider.
Use The Short-rate Cancellation Table To Determine Cost To Cancel
Using a cancellation calculator or short-rate cancellation table is a great way to estimate the costs to cancel. The table will provide you with an estimated cost based on :
Type of coverage : Are you looking to cancel only your auto policy or are there other types?
Premium : How much do you pay currently?
Term length : When does the current one expire?
New start date : When do you want to begin your new plan?
Your provider or insurance advisor can help determine the cost to cancel.
Do I Get A Refund If I Cancel My Insurance?
A cancellation refund will be provided if you paid your premiums annually in advance. Cancelling monthly policies will require you to pay the fee or penalty.
There are two ways companies calculate your refund :
Pro-rated Cancellation Refund
You are refunded the total amount of the premium you did not use. For example, if you had four months remaining, you will be refunded a pro-rated amount for that time. Cancellation fees may be deducted from your pro-rated refund amount.
Short-rate Cancellation Refund
Your provider takes out a cancellation penalty fee from your refund for cancelling early.
Make sure you know which method your company uses when considering your options. These fees are generally between 2-7% of your premium.
Cancelling Insurance FAQs
According to the Financial Services Commission of Ontario:
"The Statutory Conditions in the Ontario Automobile Policy (OAP 1) state that an insurer may use a short-rate cancellation table when an insured requests a cancellation. This cancellation table takes into account administrative or handling costs involved with issuing and cancelling it before the expiry of the term."
Learn more about these forms and enhancements by reading our OPCF artilce.
Yes. It's possible to cancel with an open claim, but you will still need to complete the claim. You may also be subject to a cancellation fee.
Yes, they can cancel it for payment or collections reasons. Avoid allowing it lapse by not fully paying or missing payments. This is not a risk worth taking. Non-payment gives your insurer the right to terminate since you didn't pay. If you are cancelled for non-payment and need high-risk auto insurance and see your costs increase.
Here Are Some Other Articles You May Be Interested In
How To Write An Insurance Cancellation Letter
Collision Insurance Explained
How To Buy A Used Car