Home > Help Centre > Information & Resources
How To Cancel Your Insurance Policy
Jun 2, 2017
You want to cancel your insurance. You got an insurance quote. You've found a better rate. Or your policy is up for renewal and you want to switch insurance companies, but you are not sure what to do next. We've got you covered! The following explains reasons why you may want to switch, how to cancel your insurance policy, and other considerations to factor into your decision.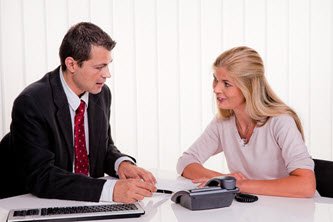 Can I Cancel My Auto Or Home Insurance Policy?
Many policyholders in Ontario are unclear about the rules for cancelling insurance coverage. Can I cancel auto insurance? Can I cancel home insurance? These are common questions we receive from people exploring insurance options.

Did you know that you can cancel insurance policies? Many people assume they can't. Car, home, travel, health and life insurance policies can be cancelled.
Why Cancel Your Insurance Policy?
Here are some commonly cited reasons for cancelling your home or auto insurance policy :
Unhappy with your rates : You are unhappy with your current insurance rates and believe you can find cheaper insurance rates.
You find a better deal : You decided to shop around mid-policy and find lower insurance quotes.
Unhappy with customer service : You are not satisfied with the level of customer service from your insurance company.
You no longer have a vehicle : You've decided you no longer need a car and no longer require car insurance coverage.
Combining households and policies : You've decided to combine insurance policies with your partner. Learn more about insurance bundles.
How To Cancel Insurance Coverage
Cancelling insurance needs to be done the right way to avoid potential issues. Cancelling car insurance and other insurance policies generally follow the same process :
Get Insurance Quotes Before You Cancel Insurance
Always explore your options before cancelling a car insurance policy, or any other insurance policy. Compare insurance quotes and identify new insurance policy options.
Choose A New Insurance Company And Policy
Based on your insurance quotes, choose a new insurance company and policy. You can work with your insurance broker to explore your options and choose a new insurance provider.
Notify Your Current Insurer of Intentions To Cancel Insurance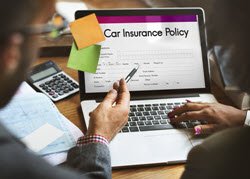 Notify your insurer of your intentions to cancel your policy once your new insurance provider has your new policy ready. While the process of cancelling insurance coverage varies by company, most require you to provide an insurance cancellation letter.

Even if you are not required to provide an insurance cancellation letter, it is a good idea so you have a record of the date you requested cancellation. This ensures there is no confusion. Learn more about writing an insurance cancellation letter.

Be open to the idea of your current insurer offering additional discounts our incentives to maintain your current policy.
Make The Switch
Make sure there is not a gap between your old insurance policy and your new coverage. The last thing you want to find out is that your new policy is not yet active. If there is a gap, avoid driving without car insurance. If caught, you face fines and serious issues if you get into an accident during a gap in coverage.
Can I Cancel My Insurance Policy At Any Time?
There are two main times when people consider cancelling insurance policies in Ontario:
Cancelling Insurance On Renewal
Cancelling your current insurance policy upon renewal is common. A policy renewal is a great opportunity to get insurance quotes and explore coverage and pricing options. It's one of the main ways of cancelling car insurance without charges or cancellation fees. More on this below.
Can You Cancel Mid-Policy?
Can you cancel car insurance mid-year? Can you cancel your insurance in the middle of your policy? Cancelling insurance before the renewal date is possible. But it needs to make sense for you to make the switch.

Even though you can cancel your insurance policy at any time, it may not make sense financially to make the switch. Always factor in the financial impact before you cancel insurance.
Don't Cancel Just Yet! Things To Consider Before Cancelling Your Insurance Policy
Even though you may have found a lower insurance rate or you are not satisfied with your current provider, it may not make sense to switch policies once you factor in:
Insurance Cancellation Fees
Cancelling your policy mid-term could result in cancellation and administrative fees. These fees vary based on the terms and conditions in your policy. The overall cost to cancel will depend on when you plan to cancel. For example, you will pay more in cancellation fees if you cancel in month 6 than month 9 of your policy.
Loss Of Current Discounts
One often overlooked factor when switching is your current insurance discounts. If you cancel your policy, you could lose loyalty discounts, accident forgiveness, and other policy perks and discounts.
New Policy Administration Fees
Insurance companies charge administration fees for setting up a new policy. You may also be required to pay a down payment. These upfront costs, in addition to your cancellation fees and potential loss of discounts, need to be factored into your decision to switch providers.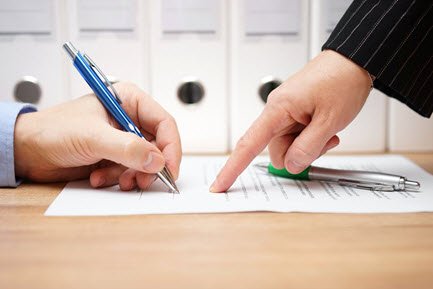 If I Cancel, Do I Get A Refund?
An insurance cancellation refund will be provided if you paid your premiums annually in advance. Cancelling monthly car insurance requires you to pay the cancellation fee or penalty.

There are two ways insurance companies calculate your cancellation refund:
Pro-rated Cancellation Refund
You are refunded the total amount of the insurance premium you did not use. For example, if you had 4 months remaining on your policy, you would be refunded a pro-rated amount for the 4 months. Cancellation fees may be deducted from your pro-rated refund amount.
Short Rate Cancellation Refund
Your insurance provider takes out a cancellation penalty fee from your refund for cancelling your insurance policy early.

Make sure you know which method your insurance company uses when considering your cancellation options. Cancellation fees are generally between 2-7% of your premium.
Use The Short Rate Cancellation Table In Ontario To Determine Cost To Switch
Using a cancellation calculator or short rate cancellation table is a great way to estimate your insurance cancellation costs. The short rate table will provide you with an estimated cost to cancel based on:
The policy : Are you looking to cancel your home or auto policy?
Premium : How much do you pay for your current insurance coverage?
Policy term : When does your current policy expire?
New policy date : When do you want to start your new coverage?
Why Do Insurers Charge Me A Cancellation Penalty If I Want To Cancel Mid-Policy?
According to the Financial Services Commission of Ontario:

"The Statutory Conditions in the Ontario Automobile Policy (OAP 1) state that an insurer may use a short rate cancellation table when an insured requests a cancellation of the policy, and most companies follow that practice. This cancellation table takes into account administrative or handling costs involved with issuing the policy and cancelling it before the expiry of the term."

Learn more about Ontario Policy Change Forms and policy enhancements by reading Explaining Ontario Policy Change Form Information.
Reasons To Switch Insurance Companies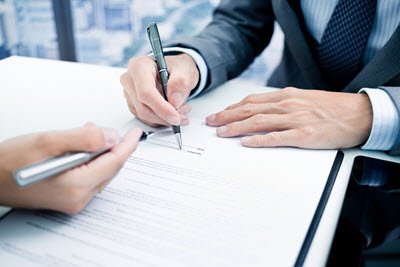 If you are not satisfied with your current provider, switching insurance companies is an option.

Driver and homeowners insurance cancellation reasons include:
Poor customer service : If you have a poor customer service experience, have difficulty getting in touch with your insurance company or you are not happy with the service provided, consider making the switch.
A bad claims experience : No one wants to file a claim, but if you do, the last thing you want is for the process to be difficult.
You pay too much for insurance : When is the last time you got an insurance quote? Simply renewing your policy without exploring your options could result in overpaying for home or auto insurance. It may also be time to move on if you see regular rate increases.
You are moving : Your current insurance provider may not provide services in the area you will be moving.
Insurance Companies Have The Right To Cancel Your Policy Too
Avoid allowing your current policy to lapse by not paying. This is not a risk worth taking. Always provide advance notice. Non-payment gives your insurance company the right to cancel your policy. If you are cancelled for non-payment, you could be labelled a high risk driver and potentially see your insurance rates increase.
Work With A Broker To Cancel Insurance
Cancelling insurance in Ontario can be tricky. There is a lot to consider, and it may or may not make sense depending on your current situation. To ensure you make the best decision, consider working with a broker to cancel insurance.

At ThinkInsure, our brokers are here to help you with all your insurance needs, including cancelling your insurance and switching insurance policies. Contact us today with your insurance cancellation questions.
Here Are Some Other Articles You May Be Interested In
Comprehensive And Collision Insurance Explained
A Guide to the Ontario Graduated Driver's Licensing System
What Are The Cheapest Cars To Insure?
Commuting In Canada: Stats, Facts, Tips On Commuting In Canada
Have A Fender Bender? What To Do When A Car Accident Happens in Ontario
A Simple To Follow Guide For How To Buy A Used Car


<<Toronto And GTA Road Closures And Restrictions GuideWiring And Electrical Insurance Considerations - Knob and Tube, Aluminum Wiring, 60 AMP Service>>