Do You Need An Oshawa Insurance Broker?
Insurance brokers in Oshawa give you a better chance to save on your coverage. Even though rates are less than in other cities in the province, it's still important to look for ways to get lower premiums.
Using an Oshawa insurance broker makes getting quotes and finding a policy much easier. Brokers are your insurance partner and have your interests in mind at all times.
At ThinkInsure, our expert team of brokers will help you get the insurance you need at a competitive price.
An Oshawa Insurance Broker Is A Better Option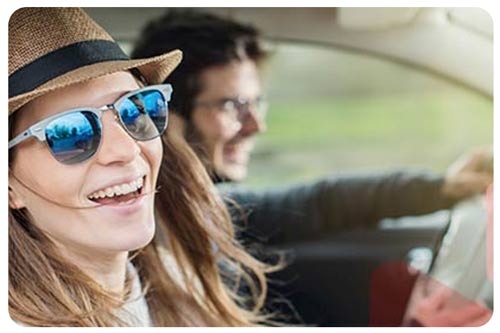 Using a broker in Oshawa to get your insurance provides you with many benefits, including :
More savings opportunities : Direct insurers are limited to the products they sell. Brokers can help you compare premiums from multiple insurers so you save more.
Better options : They can help you find the perfect combination of coverage. Get access to more options and lower prices.
Unbiased expertise : They provide you with expert advice regarding your policy, coverage options, costs, claims, and much more.
There are no fees : Working with a broker is its 100% free. There is no cost to you. Find the best prices and save without spending a penny.
How Do Insurance Brokers Work?
Working with a broker is easy. Simply provide your information using an online quoting tool or over the phone. They will use this information to find premiums from multiple providers. You choose the policy with the lowest premium and get insured. It's really that quick and convenient.
Can You Switch To A Different Insurance Broker?
You are free to change brokers if you feel your current broker is not the right fit for you. At ThinkInsure we are happy to take you on as a customer and help you get lower rates, save money, without sacrificing the quality of your insurance.