Looking For An Oshawa Insurance Broker?
Our Brokers Will Help You Get The Best Insurance Rates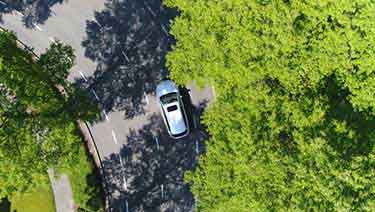 Insurance brokers in Oshawa give you the best chance to save on your insurance coverage. Even though insurance rates are cheaper than in other cities in the province, it's still important to look for ways to get the cheapest insurance rates.
Using an Oshawa insurance broker makes getting insurance quotes and finding the best policy much easier. Brokers are your insurance partner and have your best interests in mind at all times.
At ThinkInsure, our expert team of insurance brokers will help you get the lowest rates and save money on your policy.
Why Use An Insurance Broker For Your Insurance?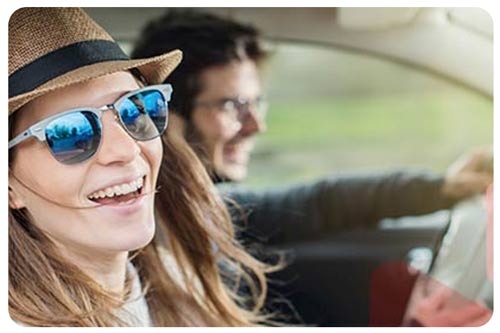 Using an insurance broker in Oshawa to compare quotes and get assistance with your insurance coverage provides you with many benefits, including :
More Savings Opportunities : Direct insurers are limited to the products they sell. Brokers can help you get coverage and compare quotes from multiple insurance providers. Get the coverage you need at the best price.
More Coverage Options : Brokers can help you find the perfect combination of insurance coverage. Get access to more policy options at the best prices.
Unbiased Expertise : Brokers can provide you with expert advice regarding your policy, coverage options, quotes, claims, and much more.
It's Free : The best part about working with a broker is its 100% FREE. There is no cost to you. Find the best rates and save without spending a penny.
Why Choose ThinkInsure As Your Insurance Broker?
Quickly Compare Quotes To Get The Cheapest Rates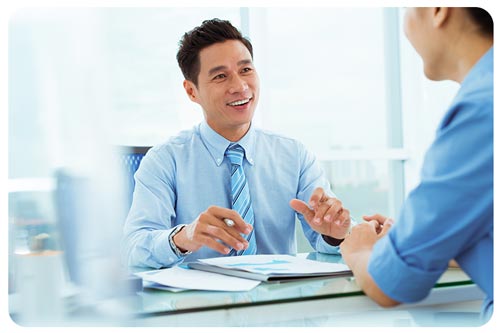 Helping you save money and get the coverage you need is what we do best. It's one of the many reasons were the best insurance broker in Ontario. For over 45 years, our licensed insurance brokers in Oshawa have helped residents compare quotes and save.
Experience the ThinkInsure broker advantage :
We'll Help You Get The Cheapest Rates : Saving you money is what we do best. We'll find you cheap rates and help you keep more money in your pocket.
Compare Quotes and Coverage From 40+ Insurers : Get access to quotes from all the top insurance providers across Ontario.
We're A Fully Independent Canadian Brokerage : We are 100% Canadian owned and operated. We are not affiliated with or owned by any insurers. We're completely independent.
Save On All Types of Insurance Coverage : We can help you compare quotes and save on auto, home, business, travel, life insurance and more.
We Work For You : Our brokers work for you, not the insurer. We are focused on helping you save money and get the insurance policy that meets your unique needs.
What Type Of Oshawa Insurance Broker Do You Need?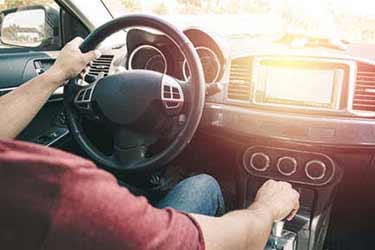 If you are live and Oshawa and need an insurance broker, you've come to the right place. At ThinkInsure, we have experienced Oshawa insurance brokers to help you compare quotes for all types of insurance. We can help you get home, auto, or business polices at the best rates.
Save With A Car Insurance Broker In Oshawa
Our Oshawa car insurance brokers are dedicated to helping you find the best policy to meet your driving needs. Whether you need a standard auto insurance policy, need specific coverage, have a classic car or recreational vehicle, our brokers can help.
Use Auto Insurance Brokers To Compare Quotes
Compare quotes for all makes and models. We can help you get coverage for sedans, SUVs, compact cars, pickup trucks, vans, crossovers, sports cars and all other types of vehicles.
We can also help you get specialized coverage for :
Classic cars, antique and vintage vehicles
Recreational vehicles such as RVs, ATVs, snowmobiles and boats
It's Easy Getting Insurance Coverage In Oshawa With A Broker
ThinkInsure car insurance brokers make comparing quotes quick and easy. You can get insurance quotes in Oshawa anytime online.
Start Your Quote
---
Start your car insurance quote.
Start
Answer A Few Questions.
---
Enter your insurance information into our online quoting tool.
Compare The Cheapest Quotes
---
Compare the best quotes and coverage.
Confirm The Best Quote
---
Confirm the details of your best quote and purchase your policy.
Find The Best Coverage With An Oshawa Home Insurance Broker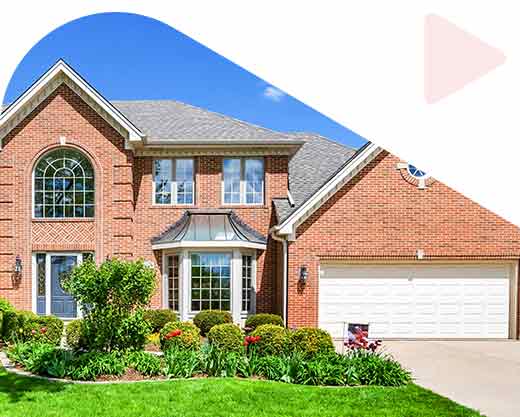 The average cost of homeownership in Oshawa is $508,000 (as of May 2019). It's one of the biggest investments Oshawa residents will make, and it's important you protect this investment with a good home insurance policy.
Our home insurance brokers in Oshawa can help you find the right coverage at the best rates, no matter what type of home or coverage. Get quotes for :
Home insurance
Condo insurance
Seasonal home and cottage insurance
Renters insurance
We can help you customize your house insurance to have the right coverage limits. Bundle home and auto insurance to save even more on your next insurance policy.
Oshawa Insurance Broker FAQs
Working with an Oshawa insurance broker is a great option. Here are some of the most frequently asked questions about using an insurance broker to compare your insurance coverage options:
Using an auto insurance broker is the best option to help you get the cheapest rates. They have access to more quotes, more coverage, and more insurance options. The result is more opportunity to save money on your insurance policy.
Working with a broker is easy. Simply provide your information using an online quoting tool or over the phone. Brokers will use this information to compare quotes from multiple insurance providers. They will present to you're the cheapest quote for your insurance coverage. You choose the policy and save money. It's really that quick and convenient.
Yes. Using an insurance broker in Oshawa is a great idea. Brokers not only help you compare quotes, they can help you with all your insurance coverage needs, including answering questions, helping you update your policy and assisting you with the claims process.
Yes. You are free to change brokers if you feel your current broker is not the right fit for you. At ThinkInsure we are happy to take you on as a customer and help you get the best rates, save money, without sacrificing the quality of your coverage.
While you do have the option to compare insurance quotes yourself, insurance brokers in Oshawa provide you with great value at no cost. They can provide you with invaluable unbiased advice about your coverage, make recommendations, and help you find the lowest rates.
One of the biggest advantages to using an insurance broker is they are free. You will not be charged a service fee to use an insurance broker to compare quotes or get assistance with your policy. Insurance brokers get paid directly from the insurance provider for policies they issue and customer service.
Contact An Oshawa Insurance Broker
Getting in contact with our insurance brokers in Oshawa is easy. Whether you want to compare quotes, want to update your policy, or have a question, our brokers are ready to help. Just give us a call :
Call Toll Free For Quotes : 1-855-550-5515
Call Toll Free For Service : 1-888-415-8802
We Have All Your Oshawa Insurance Needs Covered
Our Oshawa brokers can help you with all your insurance needs :