Get The Best Oshawa Car Insurance Quotes And Coverage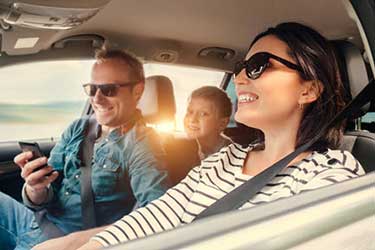 Looking for the best car insurance quotes in Oshawa? ThinkInsure been helping Oshawa drivers save on thier car insurance for over 45 years by comparing the cheapest quotes.
We can help you save money and find an auto insurance policy that meets your needs. Get a quote from us because :
We Can Save You Money : Who doesn't want to save money on their auto insurance rates, right? As independent insurance provider, we can help you save money by getting you the cheapest quotes from the top insurance providers.
Compare Cheap Quotes From The Top Insurers : We work with the best insurance providers in Ontario, providing you with the lowest car insurance pricing and policy options. We have car insurance options for all types of drivers – seniors, new drivers, high risk drivers, and anyone who is shopping for car insurance in Oshawa.
We Are Customer Focused : At ThinkInsure, we work for you. We are your trusted advisor and we take our job seriously. Our main objective is to get you cheap auto insurance quotes and ensure your car insurance needs are met. Our team of licensed insurance experts are always here to assist you.
Comparing Quotes Is Free : Perhaps the best part of working with an insurance advisor in Oshawa, besides the cheap car insurance coverage options, is that comparing quotes with us is 100% free.
" ThinkInsure got me really good rate on insurance for my SUV. My advisor Rich is very knowledgeable and is always available when I need him. The customer service at ThinkInsure is so much better than at my last insurance provider."
Dave, Oshawa, Ontario
What are Some Tips To Get Cheap Car Insurance Quotes In Oshawa?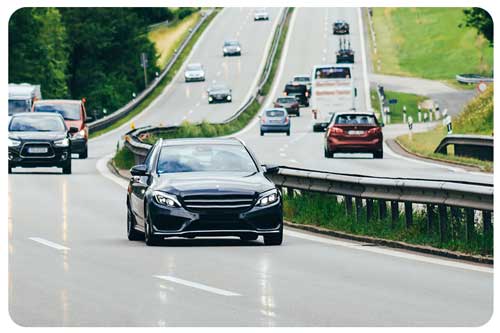 Saving money on car insurance is the goal. However, while most drivers in Oshawa understand that they should get a car insurance quote to get the cheapest car insurance, many still don't – leaving money on the table.
If you want to get the cheapest auto insurance rates possible, there are a number of things you can do to help yourself and lower your rates, including :
Shopping around for car insurance quotes each time your policy comes up for renewal.
Making an effort to be a safe and effective driver each time you get behind the wheel.
Talking with your insurance expert about auto insurance discounts you may qualify for.
Assessing your coverage needs – making sure you don't have too much or too little coverage.
Avoiding distracted driving temptations.
Considering insurability when shopping for a vehicle. Safer vehicles are gennerally cheap to insure.
These simple yet effective tips can all help you lower the cost of car insurance. Couple these tips with a car insurance quote, and you will put yourself in a better position to get cheap car insurance rates without sacrificing high quality coverage.
How To Get A Car Insurance Quote In Oshawa
Just enter your driving information and we will compare multiple Oshawa car insurance quotes for you. Then make your choice from the lowest quotes and save.
To get an accurate quote it is helpful for you to have the following :
Your drivers license
Your vehicle information
Compare the cheapest auto insurance quotes online in a couple easy steps :
Step 1
Begin Your Quote
---
Start your car insurance quote.
Start
Step 2
Tell Us About Yourself And Vehicle
---
Provide us with some basic personal, driving and vehicle information.
Step 3
Compare The Cheapest Quotes
---
Compare quotes, coverage and discounts.
Step 4
Choose The Best Quote
---
Choose the quote with the best rate and coverage. Confirm the details with our experts and purchase your policy.
Compare The Best Auto Insurance Quotes In Oshawa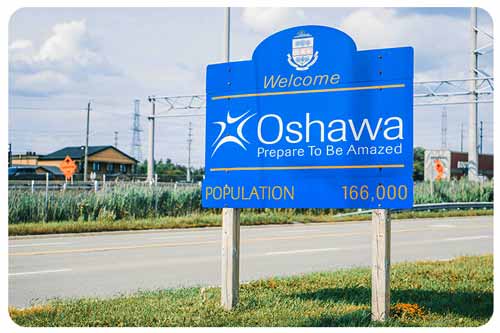 We know you are busy. However, taking a few minutes out of your day each time your auto insurance policy comes up for renewal to compare quotes with ThinkInsure can save you hundreds of dollars on the cost of car insurance.
Plus, we make getting a quote with us as simple as possible. All you need to do is gather your driving and insurance information and fill out a quote online or give us a call and speak directly with one of our experts.
Once we have your information, we will compare car insurance rates the top auto insurance provider in Ontario to help you find the best rates. We provide you with options, and you choose the car insurance coverage that best meets your driving needs.
Can You Compare Oshawa Auto Insurance Quotes Online?
Yes you can compare quotes for Oshawa car insurance online. It's very quick and easy to use our car insurance quote comparison tool to see the best rates for your driving needs.
Oshawa drivers can compare quotes from the leading auto insurers in about two minutes. You can use your smartphone, tablet or computer to compare quotes. See how much you could save.
Oshawa Auto Insurance Stats And Info
Getting away from the congested downtown Toronto traffic is not the only good news for Oshawa drivers. Even though Ontario has some of the highest car insurance rates in the country (average of $1920 per year), and cities in the GTA tend to have the highest rates on average, Oshawa is not in the top 10, making it a great location to consider living.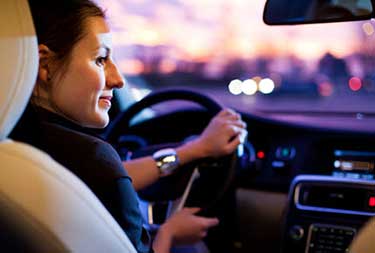 This is one of the many reasons why Oshawa has become one of the most popular commuter towns. With a population of more than 150,000 residents and growing, and located about 60 kilometres from downtown Toronto via Highway 401, residents can quickly commute to and from work. Plus, residents have access to GO Transit trains if they prefer not to deal with the traffic.
Once regarded as the automotive capital of Canada, community roots are tied to the auto industry. It is home to General Motors Canada and the Canadian Automotive Museum. It has since grown into an education and health sciences hub as it is home to Durham College, University of Ontario Institute of Technology, and Lakeridge Health Oshawa.
Having dependable car insurance in Oshawa is important. With 4 in 5 residents being old enough to drive, and with the vast majority of residents choosing to drive to work, there are a lot of cars on the road. With 36% of drivers failing their G2 test and 29% failing their G license road test in Oshawa, it's important to pay extra attention to your surroundings when driving. Avoid becoming one of these stats by reading G1, G2, G - Ontario's Graduated Driver's Licensing System Guide.
Oshawa Driving Tips To Help Save On Car Insurance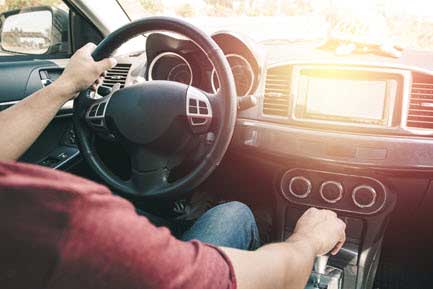 Watch out for those one-way streets – the city is known for its sometimes confusing one-way streets.
With shorter than normal on-ramps to the 401, it's important to get up to speed as quickly as possible so you can merge into traffic effectively.
With the lake effect snow in the winter, driving conditions require that you have good quality snow tires.
To beat the traffic and to give yourself more options, it is worth investing in a transponder for Highway 407.
Plan for traffic and give yourself some extra time when driving into the city.
If you are in a rush, consider taking Highway 407 toll road.
With cheap car insurance and these driving tips in your arsenal, you can drive with confidence in knowing that you are covered.
Oshawa Car Insurance FAQs
Check out these commonly asked questions about Barrie auto insurance to learn more:
Drivers in Oshawa can expect to play between $1500 and $1800 annually for auto insurance. Rates will vary based on your neighborhood, vehicle type, coverage and many other factors. Want to see how much car insurance costs for you? Get a car insurance quote online.
Saving on auto insurance is important to drivers. You can get the cheapest rates by not only being a safe driver, but by taking the time to compare quotes and assess your coverage options. When you assess your auto insurance needs, you'll be able to see what insurers offer, identify coverage options, and find the best rates based on your unique driving needs.
It's recommended that drivers in Oshawa get a car insurance quote at least once per year. This provides you with the opportunity to compare your quotes and coverage options. Based on what you find, you may want to renew your current policy or switch to a new provider.
The most effective way to maximize your car insurance savings is to work with an insurance expert and compare quotes annually. Insurance experts can help you compare quotes, find the right policy to meet your driving needs, while helping you find the cheapest rates.