Save With Lower Oshawa Car Insurance Rates
Looking for the best car insurance quotes in Oshawa? ThinkInsure been helping Oshawa drivers save on car insurance for over 45 years.
We can help you save money and find an auto insurance policy that meets your needs. Get a quote from us because :
We Can Save You Money : Who doesn't want to save money on insurance rates, right? As independent insurance provider, we can help you get affordable estimates from the top providers in the industry.
Compare Cheap Rates From The Top Insurers : We work with the best insurers in Ontario, providing you with the lowest pricing and policy options. We have solutions for all types of drivers – seniors, new drivers, high risk drivers, and anyone who is shopping for car insurance in Oshawa.
We Are Customer Focused : We work for you. We are your trusted advisor and we take our job seriously. Our main objective is to get you a better rate and ensure your needs are met. Our team of licensed experts are always here to assist you.
Comparing Quotes Is Free : Perhaps the best part of working with an insurance advisor in Oshawa is that comparing quotes with us is 100% free.
" ThinkInsure got me really good price on insurance for my SUV. My advisor Rich is very knowledgeable and is always available when I need him. The customer service at ThinkInsure is so much better than at my last insurance provider."
Dave, Oshawa, Ontario
What Are Some Tips To Get Cheap Auto Insurance In Oshawa?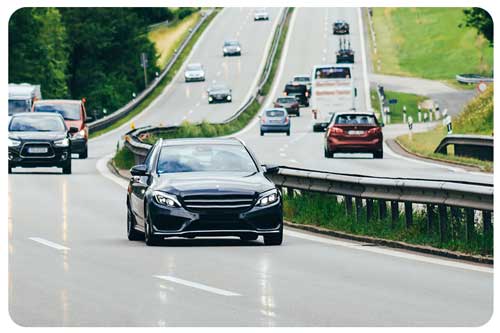 Saving money is the goal. However, while most drivers in Oshawa understand that they should get an estimate to pay less, many still don't – leaving money on the table.
If you want to get the lowest auto insurance premium possible, there are a number of things you can do to help yourself, including :
Shopping around for quotes each time your policy comes up for renewal.
Making an effort to be a safe and effective driver each time you get behind the wheel.
Talking with your insurer about discounts you may qualify for.
Assessing your needs – making sure you don't have too much or too little protection.
Avoiding distracted driving temptations.
Considering insurability when shopping for a vehicle. Safer vehicles are gennerally more affordable insure.
These simple yet effective tips can all help you lower your costs. Couple these tips with a quote on a regular basis, and you will put yourself in a better position to pay less without sacrificing high quality coverage.