Searching For Lower Kia Insurance Rates?
Do you drive a Kia? Thinking about buying or leasing one in the future? Before you make a decision about your next vehicle it's important to check insurance costs. Comparing car insurance quotes will give you a good estimate of rates and coverage costs for your Kia.
Kia is a top 10 automaker in Canada based on sales. Vehicles such as the Forte and Sorento are popular with drivers across the country because they are well priced.
At ThinkInsure, we can help you find the lowest Kia insurance premiums so you can save more. Compare rates from the top insurance companies in Canada for free. It only takes a couple of minutes to find the lowest car insurance rates for your Kia and save more.
About Kia Insurance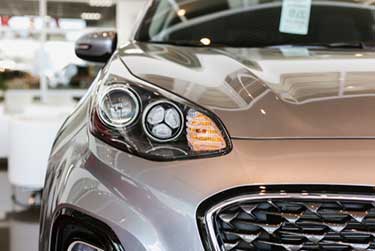 Kia Motors was established in 1944, in Seoul, South Korea. The company was originally named Kyungsung Precision Industry and manufactured steel tubing and bicycle parts. The company was renamed Kia Industries in 1951. The company's first automotive plant was opened in 1973 but was forced to shut down in 1981. In 1986, Kia partnered with Ford to rejoin the auto industry.
The company name, Kia, translates as "Rising out of Asia," and the company has certainly done this. Today, it sells more than 3 million vehicles annually. It is the second largest auto manufacturer in Korea. The company is a minority owner of Hyundai subsidiaries. Hyundai Motor Group owns about one-third of Kia Motors.
Kia Canada
Kia Canada Inc. was established in 1999. Today, there are 188 dealerships across the country and the company sells over 70,000 vehicles each year. The company had a record sales year in 2012, selling 77,800 vehicles. In 2018, the company sold 73,009 vehicles with the companies top selling models, the Sorento, Sportage, and Forte leading the way.
Kia Car Insurance Is More Affordable Than Other Vehicle Brands
Kia is viewed as a brand that offers affordable vehicles and affordable costs. Its affordable price point, relatively low claims and repairs costs are factors that help keep rates down. We can help you get the best coverage for all makes and models.
The Kia Sedona is regarded as having the cheapest car insurancecompared to models from other brands. Many other Kia models over the years have appeared on the list of affordable auto insurance.
How Much Does Kia Insurance Cost?
The brand is known for having affordable rates for many of the company's vehicles. Premiums for Kia's fall within the average range. Expect to pay between $1,200 and $1,500 annually for car insurance for you Kia, if you have a clean driving record.
Insurance costs will vary based many factors. Comparing estimates is the most effective way to estimate costs. Your rates are unique to your specific situation.